© copyright stannes4/2000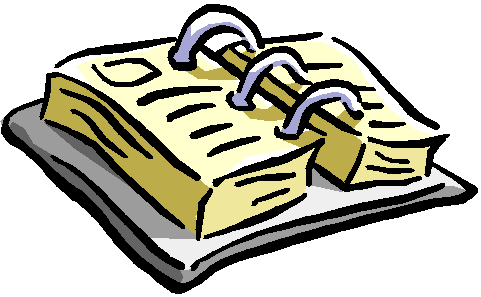 To use the Catholic calendar and follow the readings of the day please click the link below:
http://www.usccb.org/nab/index.htm
Page 1
November 2nd, 2003
All Souls Day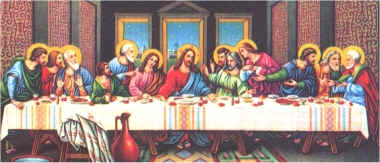 Schedule of Masses Week of November 3rd - 9th, 2003

Day

Time

Requested for

Requested by

Mon 11/3

7 A.M.

All Souls

9A.M.

Souls in Purgatory

Frances M

Tues11/4

7 A.M.

All Souls

9 A.M.

Maria & Joseph

Manzo Family

Wed 11/5

7A.M.

All Souls

9A.M.

Dec. Members of

Marie Pianese

7 P.M.

Dec Member of

Thurs 11/6

7AM.

All Souls

9A.M.

Salvatore Grillo

Daughters

Fri. 11/7

7 AM

Socorro Kennedy

Deana Cawthorne & Denise Daly-Lucas

9A.M.

Lester Infante

Rose Ann Capparelli

7 P.M.

All Souls

Sat. 11/8

9 A.M.

John Kane

Kane Family

6P.M.

Charles Ballance

Mr. & Mrs. Arthur Fabian

7:30 PM

All Souls

Sun. 11/9

7:30AM

All Souls

9 AM

Rachelle Pollio

Family

10:30AM

Anthony DeLuise

Wife Delores

12 PM

Monica V. Keenan

Keenan Family

1:30PM

For the People of the Parish
Sanctuary Gifts

Gift

In Memory Of

Requested By

Altar Wine

John & Klara Pekar

Sons-George & Nicholas

Altar Bread

John & Klara Pekar

Sons-George & Nicholas

Sanctuary Lamp

Carmine DeSomma

Zadroga Family

Altar Candles

Adella Stack

Zadroga Family
Let Us Pray For Those Seriously Ill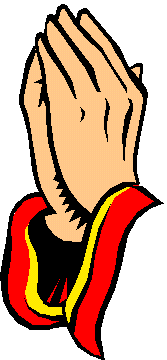 People will remain on the sick list for 2 weeks unless otherwise notified:
Anthony Tuzzo, Richard Carlson, Alfredo Arambulo, Angelo Polcari, Margaret Ng, Carol Shinner, John Romano Sr, and Jose De la Rosa.
Vocation reflections

Moses reminds the Israelites that they must love the Lord their God with all their heart, soul, and strength. Jesus reiterates that and goes on to remind the people that they must love their neighbor as they love themselves. How difficult this can be at times for all of us! The world needs people who love in this radical way. Are you willing to take on this challenge and love God and neighbor as a diocesan priest or religious priest, brother or sister?
If so, please contact the Vocations Office at 973-497-4365 or by e-mail at platebri@rcan.org or visit our website at www.rcan.org.
Page 2 Top

SCRIPTURE REFLECTION
"Moreover, it is required in stewards, that a man be found faithful to his gifts". (I Corinthians 4:1-2)

Our Weekly Offering
October 2003

October 25/26

$

4,999.

Month's Total
$

20,133

.

Month's Average
$

5,033.

Mailed in, thank you
$

210.

MONTHLY AVERAGE COMPARISONS:

Month

'02 Monthly Avg.

'03 Monthly Avg.

September

$

5,445

.

$5,107.

October

$5,439.

$5,033.




HOLY HOUR


Every Tuesday, the Blessed Sacrament is exposed in the church from 3 to 4 p.m. It is an hour of prayer for the priests, DIVINE MERCY and religious men and women of the church. Prayers are also said for an increase of vocations to the priesthood and religious life.
We invite you to come and spend time with the Lord for these intentions and for your personal requests. The Holy Hour closes with Benediction of the Blessed Sacrament. If you cannot join us in church, we ask you to join us from a quiet spot in your home and pray with us, asking the Lord to guide and protect our priests.




Church Website
A reminder that St. Anne's Church website is: HTTP://STANNESJC.COM . Log on to view our current parish activities.
Bulletin Information
Special requirements to Organizations who place information about their upcoming events into the Church Bulletin:
· Information be received by Monday of the week bulletin is to be published
· Flyer Form Information - be put on disc in one of the following formats: preferably POWERPOINT or PUBLISHER, (MICROSOFT WORD) or emailed to sarc2000@verizon.net
· Written text can be dropped off at rectory as is.
· Information should be published AT LEAST 2 WEEKS PRIOR TO EVENT
I appreciate your efforts in fulfilling these requirements whenever possible. Thank you.
Georgene DeBenedetto, Bulletin Editor
Top
page 3
Top page 4
All Souls
The month of November is dedicated to All Faithfully Departed with All Souls Day being celebrated on November 2nd. This day, especially, is a traditional time for visiting graves of loved ones. For this reason, we ask that you take the time to please remember to fill in the names of your dearly departed family members and friends whom you would like to have remembered during the Masses of the All Souls Novena as well as during the Masses offered over the balance of the month. These envelopes may be placed in the depository next to the altar marked "All Souls" or placed in the collection basket so they may be placed on the altar for the duration of the month.
Finance Committee
There will be a Parish Finance Committee Meeting on Monday, November 10th at 7:30 p.m. in the rectory. Please pick up your financial packet this weekend prior to the meeting. Thank you.
Startup of Alumni Association
St Ann School in Flushing, Queens, New York is attempting to establish an Alumni Association. If you are an alumnus of St. Ann's in Flushing and would like to participate in our Alumni Association, please call 718-463-1238 or fax us at 718-539-6678. Please include your name, address, telephone number and the year you graduated.

Marriage Encounter Experience
Worldwide Marriage Encounter is excited to offer a brand new "experience" for married couples to enhance their marriages. The "Marriage Encounter Experience" is comprised of four sessions presented over the course of several days, as with a traditional Marriage Encounter Weekend.
The first "Marriage Encounter Experience" in our area is scheduled to be held at Notre Dame Parish in Cedar Knolls, with the four sessions presented on the following dates:
Sunday, Nov. 16th 1-7 p.m.
Tuesday, Nov. 18th 7-10 p.m.
Saturday, Nov. 22nd 1-4 p.m.
Sunday, Nov. 23rd 1-8 p.m.
November ushers in the season of Thanksgiving - what better way to thank your spouse for being your best friend and companion than to spend some quality time away together, giving thanks for your relationship by attending the "Marriage Encounter Experience". You will be forever thankful. To register, please call 1-800-499-6552, and hurry, as space is limited!

Work of Human Hands
A Pre-Christmas Work of Human Hands Sale is being held on November 8th and 9th at the Church of the Annunciation, 50 W. Midland Avenue in Paramus. Sale hours are: 6-7 p.m. Saturday and after all Sunday Masses.
You can purchase games & toys, jewelry, Christmas crafts, wood carved items, baskets, etc. These "gifts that do a world of good" are produced through the hard work of low-income men and women around the world. The Work of Human Hands is an ecumenical partnership between Catholic Relief Services and SERRV International that helps individuals receive a fair wage for their work through the promotion of more just-trading relationships. For more information, call 201-261-6322.
Top page 5
MONDAY Rom 11:29-36 Ps 69:30-31,33-34 Lk 14:12-14
TUES. Rom 12:5-16a Ps 131:1-3 Lk 14:15-24
WED. Rom 13:8-10 Ps 112:1-2,4-5,9 Lk 14:25-33
THURS. Rom 14:7-12 Ps 27:1,4,13-14 Lk 15:1-10
FRIDAY Rom 15:14-21 Ps 98:1-4 Lk 16:1-8
SATURDAY Rom 16:3-9,16,22-27 Ps 145:2-5,10-11 Lk 16:9-15
NEXT SUNDAY - DEDICATION OF THE LATERAN BASILICA IN ROME Ez 47:1-2,8-9,12 Ps 46:2-3,5-6,8-9 1Cor 3:9c-11,16-17 Jn 2:13-22

Welcome to our Family
We recently received five new members to our St. Anne's Parish Family through the Sacrament of Baptism. As they begin their new life of grace, we ask that you remember them in your prayers. They are:
Ceara Noelle-Acosta
Gina Marie Fraglios
Matthew Alejandro Nunez-Leake
Taylor Ann Powell
Joseph Angel Rivera
page 6 Top
Coping With The Holidays

Hudson Hospice Volunteers, Inc. is sponsoring a presentation on how to "cope with the holidays" when you have lost a loved one.

How can I survive the holidays? What can I do when it hurts?

Learn how to:

· Enjoy the gifts of the season

· Plan ahead

· Build in flexibility

· Ask for change and accept help

· Make changes in traditions

· Relive the memories

Look for positives

· Balance solitude and sociability

· Eliminate unnecessary stress

· Celebrate life

· Help children during this time

Two places - two dates to attend. Wednesday, November 12th from 7-8:30 p.m. at St. Joseph Church, 317 Avenue E, Bayonne OR Monday, December 15th from 7-8:30 p.m. at St. Mary's Hospital, 308 Willow Ave., Hoboken. Please call the hospice office to register: 201-433-6225!

Help Wanted

Eucharistic Ministers needed at Christ Hospital, 176 Palisade Avenue, Jersey City. If you can serve one day a week for two hours, please call the Pastoral Care Office at 201-795-8397 between 8 a.m. and 4:30 p.m. for more information.
RAINBOWS and SPECTRUM
for Grades K-8 for Grades 9-12
A PROGRAM FOR CHILDREN EXPERIENCING DEATH, DIVORCE, AND/OR A SINGLE PARENT FAMILY - WITH A PARENT GROUP DURING THE CHILDREN'S GROUP

PLEASE CALL SISTER ALBERTA at 201-659-1794 from 10 a.m. to 3 p.m.
OR
ELLEN NASH at 201-659-0357 from 4 p.m. to 8 p.m.
Page 7 Top

FLEA MARKET
SPONSORED BY:
St. Anne's Religious Education
SATURDAY, NOVEMBER 22, 2003
TIMES: PUBLIC 9AM - 4PM
VENDORS 7:30AM
CALL SISTER ALBERTA AT (201) 659-1794
HELD IN ST. ANNE'S AUDITORIUM
TABLES: $20 EACH OR 2 FOR $30.
EVERYONE WELCOME!
FOOD WILL BE SOLD:
HOT DOGS, SANDWICHES, ETC.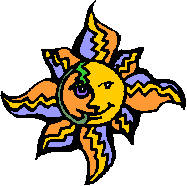 Page 8 Top
Scholarship Basketball Festival

The Scholarship Fund for Inner-City Children has announced that tickets are now on sale for the inaugural Scholarship Basketball Festival, a high school boys basketball tripleheader scheduled for Sunday afternoon, January 4, 2004 at Yanitelli Center, St. Peter's College, Jersey City. The game match-ups are: St. Anthony's vs. CBA, St. Patrick's vs. Seton Hall Prep and St. Benedict's Prep vs. Hudson Catholic. Advance purchase tickets are available at $9 Adult and $5 Student through www.basketballfestival.com or by calling the Scholarship Fund office in Newark at 973-497-4279. Proceeds will benefit the Fund's programs, which help low-income families with tuition assistance for parochial schools in the Archdiocese of Newark's inner-city communities.

Basketball Clinic

Cancelled

The registration on November 4th and 6th for grades 2nd-3rd has been cancelled.

There will be no Basketball Clinic this year.

Confirmation

Confirmation will be administered in our Parish on Saturday, November 8th at 2 p.m. We have 45 Candidates receiving. Please select a dove from the church vestibule with each of the Candidate's names and become a prayer partner by asking the Holy Spirit to enlighten him/her. Please be part of this activity as a community.

The Candidates will be going on a retreat on November 4th to Mount Saint Francis Retreat House in Ringwood. This will be a day of prayer and activities for Confirmation which will help them in their commitment. Please pray for them.

Practice time for Confirmation has been changed from 3-5 p.m. to 1-3 p.m. in church on November 3,5,6.

November 3rd, Candidates, Sponsors and Parents still come at 7 p.m. in church for practice.

CCD News

Today is the Welcome Meeting at 10 a.m. in the auditorium for all parents of the Religious Education Program. During this time, we will also have the children's auction. Please come and meet your child's teacher!

The Religious Education Program is in need of someone to volunteer their time as a secretary for a couple of hours a day. If you can help, please call Sister Alberta at 201-659-1794. It will be greatly appreciated.

College of St. Elizabeth

The College of St. Elizabeth will hold a Preaching Conference on Saturday, November 15th. This event is for everyone involved in church ministries and who would like to enhance their skills by coming to some excellent keynote presentations with a number of workshops to choose from. Call the Center for Theological and Spiritual Development at 973-290-4300/4364 or visit their website at www.csespirit.org for more information.

Wills

"As generous distributors of God's manifold grace, put your gifts at the service of one another, each in the measure received." (1 Peter 4:10)

Memorial Mass

The Ancient Order of Hibernians will have a Memorial Mass on Saturday, November 22nd at 6 p.m. at St. Anne's Church with a dinner buffet to follow at Laicos.

Black Friday

Bingo will be closed the day after Thanksgiving - Friday, November 28th!
Page 9 Top