© copyright stannes4/2000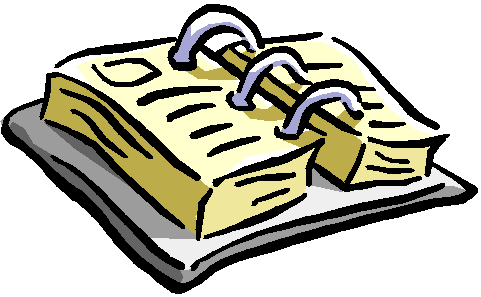 To use the Catholic calendar and follow the readings of the day please click the link below:
http://www.usccb.org/nab/index.htm
Page 1
November 9th, 2003
Dedication of the Lateran Basilica in Rome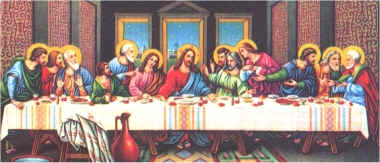 Schedule of Masses Week of November 10th- 16th, 2003

Day

Time

Requested for

Requested by

Mon 11/10

7 A.M.

All Souls

9A.M.

Dec. Priests of St. Anne's

St. Joseph Prayer Group

Tues11/11

7 A.M.

Joseph & Ann Madden

Staranka Family

9 A.M.

Louise Kroplowski

Sister Sophie

Wed 11/12

7A.M.

Esward Botts

Rita Diller

9A.M.

Dec. Sisters of St. Anne's

St. Joseph Prayer Group

7 P.M.

Winterhalter & Charles Families

Grace Winterhalter

Thurs 11/13

7AM.

Liv Renee Gaughran

9A.M.

Thomas Browne

Wife and Family

Fri. 11/14

7 AM

John Romano

Romano Family

9A.M.

Dorothy Ensmenger

St. Joseph Prayer Group

Sat. 11/15

9 A.M.

Lucille Cherry

Family

6P.M.

Charles Schaadt Sr.

Family

7:30 PM

For the People of the Parish

Sun. 11/16

7:30AM

James Mocarski

Family

9 AM

Mr. & Mrs. E. Pollock

Agnes & Kathleen

10:30AM

Mary Vaccarella

Daughter Roe

12 PM

Eugene Smith

Ann & Al Kalainikas
Sanctuary Gifts

Gift

In Memory Of

Requested By

Altar Wine

Carmine DeSomma

Maroney Family

Altar Bread

Carmine DeSomma

Seborowski Family

Sanctuary Lamp

Carmine DeSomma

Mitch & Connie Jalandoni

Altar Candles

Carmine DeSomma

Infante Family
Let Us Pray For Those Seriously Ill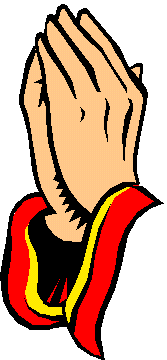 People will remain on the sick list for 2 weeks unless otherwise notified:
Anthony Tuzzo, Richard Carlson, Alfredo Arambulo, Angelo Polcari, Margaret Ng, Carol Shinner, John Romano Sr, Dottie Lavecchia and Jose De la Rosa.
Vocation reflections

Jesus calls his disciples' attention to a beautiful example of true giving - the poor widow who gives from her poverty - her whole livelihood. Are you willing to live in a radical way by giving your life to the Lord as a priest or religious?
If so, please contact the Vocations Office at 973-497-4365 or by e-mail at platebri@rcan.org or visit our website at www.rcan.org.
Page 2 Top

SCRIPTURE REFLECTION
"Moreover, it is required in stewards, that a man be found faithful to his gifts". (I Corinthians 4:1-2)

Our Weekly Offering
November 2003

November 1/2

$

6,194.

Month's Total
$

6,194

.

Month's Average
$

6,194.

Mailed in, thank you
$

278.

MONTHLY AVERAGE COMPARISONS:

Month

2002

2003

October

$5,439.

$5,033.

November

$

5,281

.

$6,194.




HOLY HOUR


Every Tuesday, the Blessed Sacrament is exposed in the church from 3 to 4 p.m. It is an hour of prayer for the priests, DIVINE MERCY and religious men and women of the church. Prayers are also said for an increase of vocations to the priesthood and religious life.
We invite you to come and spend time with the Lord for these intentions and for your personal requests. The Holy Hour closes with Benediction of the Blessed Sacrament. If you cannot join us in church, we ask you to join us from a quiet spot in your home and pray with us, asking the Lord to guide and protect our priests.




Church Website
A reminder that St. Anne's Church website is: HTTP://STANNESJC.COM . Log on to view our current parish activities.
Bulletin Information
Special requirements to Organizations who place information about their upcoming events into the Church Bulletin:
· Information be received by Monday of the week bulletin is to be published
· Flyer Form Information - be put on disc in one of the following formats: preferably POWERPOINT or PUBLISHER, (MICROSOFT WORD) or emailed to sarc2000@verizon.net
· Written text can be dropped off at rectory as is.
· Information should be published AT LEAST 2 WEEKS PRIOR TO EVENT
I appreciate your efforts in fulfilling these requirements whenever possible. Thank you.
Georgene DeBenedetto, Bulletin Editor
Top
page 3
Finance Committee

There will be a Parish Finance Committee Meeting on Monday, November 10th at 7:30 p.m. in the rectory. Financial packets should have been picked up last weekend. Thank you.

Scholarship Basketball Festival

The Scholarship Fund for Inner-City Children has announced that tickets are now on sale for the inaugural Scholarship Basketball Festival, a high school boys basketball tripleheader scheduled for Sunday afternoon, January 4, 2004 at Yanitelli Center, St. Peter's College, Jersey City. The game match-ups are: St. Anthony's vs. CBA, St. Patrick's vs. Seton Hall Prep and St. Benedict's Prep vs. Hudson Catholic. Advance purchase tickets are available at $9 Adult and $5 Student through www.basketballfestival.com or by calling the Scholarship Fund office in Newark at 973-497-4279. Proceeds will benefit the Fund's programs, which help low-income families with tuition assistance for parochial schools in the Archdiocese of Newark's inner-city communities.

2004 Anniversary Masses

All Archdiocesan Anniversary Masses will be celebrated at 3 p.m. at the Cathedral Basilica in Newark on the following dates:

5 & 25 Years - Sunday, March 14th

50 Years - Sunday, May 2nd

Memorial Mass

The Ancient Order of Hibernians will have a Memorial Mass on Saturday, November 22nd at 6 p.m. at St. Anne's Church with a dinner buffet to follow at Laicos.

All Souls

The month of November is dedicated to All Faithfully Departed with All Souls Day celebrated on November 2nd. This day, especially, is a traditional time for visiting graves of loved ones. Remember your dearly departed family members and friends during the Masses of the All Souls Novena as well as during the Masses offered over the balance of the month of November through the All Souls envelope placed on the altar for the duration of the month.

************************************************

Preaching Conference

The College of St. Elizabeth will hold a Preaching Conference on November 15th. This event is for everyone involved in church ministries and who would like to enhance their skills by coming to some keynote presentations with a number of workshops to choose from. Call the Center of Theological and Spiritual Development at 973-290-4300/4364 for more information.

St. Anne's Rosary Society wishes to express their heartfelt thanks to all parishioners and friends who so generously donated such beautiful items for their auction. Their success is attributed to you! Thank you for your continued support.

The winner for their 50/50 raffle was Roselyn and George Juchnewich from Nelson Avenue in Jersey City. Congratulations!!
Top page 4
Top page 5
MONDAY Wis 1:1-7 Ps 139:1-10 Lk 17:1-6
TUES. Wis 2:23-3:9 Ps 34:2-3,16-19 Lk 17:7-10
WED. Wis 6:1-11 Ps 82:3-4,6-7 Lk 17:11-19
THURS. Wis 7:22-8:1 Ps 119:89-91,130,135,175 Lk 17:20-25
FRIDAY Wis 13:1-9 Ps 19:2-5 Lk 17:26-37
SATURDAY Wis 18:14-16;19:6-9 Ps 105:2-3,36-37,42-43 Lk 18:1-8
NEXT SUNDAY - 33RD SUNDAY IN ORDINARY TIME Dn 12:1-3 Ps 16:5,8-11 Heb 10:11-14,18 Mk 13:24-32

Annulment Information

An Annulment Information Evening is scheduled for Wednesday, November 12th to be held at Our Lady of Mercy Church (Farley Center), 40 Sullivan Drive, Jersey City at 7:30 p.m. A canon lawyer from the Archdiocese of Newark will discuss the most recent theology, guidelines and requirements for obtaining a Church annulment. The information will be presented in terms that all can understand. A question and answer period will conclude the session. Pre-registration is not necessary. For additional information, please call the Office of Family Life Ministries at 973-497-4327.

Marriage Encounter Experience

Worldwide Marriage Encounter is excited to offer a brand new "experience" for married couples to enhance their marriages. The "Marriage Encounter Experience" is comprised of four sessions presented over the course of several days, as with a traditional Marriage Encounter Weekend.

The first "Marriage Encounter Experience" in our area is scheduled to be held at Notre Dame Parish in Cedar Knolls, with the four sessions presented on the following dates:

Sunday, Nov. 16th 1-7 p.m.

Tuesday, Nov. 18th 7-10 p.m.

Saturday, Nov. 22nd 1-4 p.m.

Sunday, Nov. 23rd 1-8 p.m.

November ushers in the season of Thanksgiving - what better way to thank your spouse for being your best friend and companion than to spend some quality time away together, giving thanks for your relationship by attending the "Marriage Encounter Experience". You will be forever thankful. To register, please call 1-800-499-6552, and hurry, as space is limited!

************************************

Passion Plays and Movies...Past and Present

On Monday, November 17th at 7:30 p.m., The Commission of Inter-religious Affairs of the Archdiocese of Newark and the American Jewish Committee are proud to present Father Lawrence Frizzell and Rabbi James A. Rudin at St. Philomena's Msgr. Daly Parish Center. This exciting program will review how we look at Passion Plays and Movies and will touch on "The Passion". (Rabbi Rudin was present at a screening of a rough cut of this movie attended by Mel Gibson.)

Support Group for Fathers

The needs of fathers who have suffered the loss of a son or daughter are unique. The Office of Family Life Ministries of the Archdiocese of Newark invites all grieving fathers to an evening of prayer, sharing, and discussion, away from societal expectations, in the hope it will provide a special place of understanding and healing. This evening of reflection will be held on Friday, December 5th at 7:30 p.m. at Notre Dame RC Church (Parish Center), 358 Central Avenue in North Caldwell. Pre-registration is requested. Please call the Office of Family Life Ministries at 973-497-4327 for information and registration.
page 6 Top
Confirmation
St. Anne's Parish celebrated the Sacrament of Confirmation this weekend, Saturday, November 8th at 2 p.m. Bishop Edgar da Cunha anointed 45 Candidates with the Sacred Chrism of the Holy Spirit. Congratulations to them:
Jay

Keven

Elizabeth Cabrera

Rosemarie Cabrera

Breanne Canetti

Stephanie Estrella

Carlo Fajardo

Patrick Fermin

Erica Garcia

Ariel Gonzalez

Lanaya

Michael Laurie

Kelly Ann Lillis

Michael Lombardi

Christopher Marquez

Nicole Martinez

Adrian Martinez

James McGrath

Mayra Morales

Raul Moreno

Daniel Mulcahy

Nicole Murphy

Brittany Olivier

Patrick Oriani II

Christina Pacheco

Britny Pacheco

Zimari Perero

Vincent Pham

Richard Ramos

Maxine Rivera

Ricardo Rivera Jr.

Bryant Rowan

Jo Ellen Santana

Maryann Savulich

Arnold Sepa

Jessica Sierra

Bianca Sirotiak

Chesca Tan

Stephanie Tirado

Deanna Varela

Joseph Yap

Stephen Zadroga

Janelle Zapata
Coping With The Holidays

Hudson Hospice Volunteers, Inc. is sponsoring a presentation on how to "cope with the holidays" when you have lost a loved one.

How can I survive the holidays? What can I do when it hurts?

Learn how to:

· Enjoy the gifts of the season

· Plan ahead

· Build in flexibility

· Ask for change and accept help

· Make changes in traditions

· Relive the memories

Look for positives

· Balance solitude and sociability

· Eliminate unnecessary stress

· Celebrate life

· Help children during this time

Two places - two dates to attend. Wednesday, November 12th from 7-8:30 p.m. at St. Joseph Church, 317 Avenue E, Bayonne OR Monday, December 15th from 7-8:30 p.m. at St. Mary's Hospital, 308 Willow Ave., Hoboken. Please call the hospice office to register: 201-433-6225!

Help Wanted

Eucharistic Ministers needed at Christ Hospital, 176 Palisade Avenue, Jersey City. If you can serve one day a week for two hours, please call the Pastoral Care Office at 201-795-8397 between 8 a.m. and 4:30 p.m. for more information.
Page 7 Top

FLEA MARKET
SPONSORED BY:
St. Anne's Religious Education
SATURDAY, NOVEMBER 22, 2003
TIMES: PUBLIC 9AM - 4PM
VENDORS 7:30AM
CALL SISTER ALBERTA AT (201) 659-1794
HELD IN ST. ANNE'S AUDITORIUM
TABLES: $20 EACH OR 2 FOR $30.
EVERYONE WELCOME!
FOOD WILL BE SOLD:
HOT DOGS, SANDWICHES, ETC.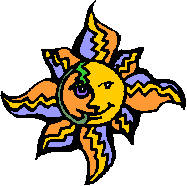 Page 8 Top
Online Graduate

Felician College offers: a Master of Arts in Religious Education (33 cr.), a Masters Certificate in Religious Education (18 cr.), a Post-Masters Certificate in Religious Education (18 cr.) all ONLINE. Ministerial Discounts of up to 50% offered to qualified persons plus an interest free tuition payment plan. Courses offered Fall, Winter, and Spring. For more information, call 201-559-6085

Bingo

Bingo will be closed the day after Thanksgiving - Friday, November 28th!

Second Collection

We all know how hard it is to stay ahead in these difficult economic times. So we can understand the struggle of the 33 million Americans who live in poverty. Join this parish community in support of the Catholic Campaign for Human Development. Together we can help to break the cycle of poverty in our country - not just for a day, but for a lifetime. Give generously to the CCHD appeal next weekend, November 15/16.

CCD News

· Rainbow Program begins Monday, November 10th at 6:45 p.m. for children and parents who have the loss of a loved one or come from a one parent household. We will meet in Parish Center #3.

· Teachers' Meeting today.

· Students who received Confirmation this weekend should return for Sunday classes to continue their 8th grade studies of religion until May. In May, they will receive a certificate of completion of their Religious Education classes from St. Anne's Parish.

NJRTL

New Jersey Right to Life will be selling raffle tickets for a 2004 Volvo XC90 SUV (retail value $39,000) after all Masses this weekend. Tickets are $10 each.

Cathedral Concert Series

An organ recital given by Anthony Newman will take place in the Cathedral Basilica on Sunday, November 16th at 4 p.m. Anthony Newman has been acclaimed by "Time Magazine" as the 'High-Priest of Bach' and the program will include a premiere of newly-discovered works for the Flute Clock by S.J. Bach. Suggested donation $10. For more information, call 973-484-2400 or visit www.cathedralbasilica.org .

International Adoption Information Session

Catholic Community Services (CCS) is hosting an informational meeting about its International Adoption Program on November 13th from 7-9 p.m. at Englehard Hall, 499 Belgrove Drive in Kearny. If you or someone you know is interested in attending, please call to RSVP (by 11/10/03) at 201-246-7378. Directions will be provided if needed.

Public Forum on Poverty

Growing poverty is everyone's concern. The Anti-Poverty Network of Hudson County invites everyone to participate in a Public Forum being held on Wednesday, November 12th at Saint Peter's College (Pope Hall), 2641 Kennedy Boulevard in Jersey City (off of Glenwood Ave.) Two sessions: 2:30 p.m. and 5:30 p.m. Refreshments will be served between 5 and 6 p.m. (Child care available for children between the ages of 2 1/2 and 12.) This forum is open to all concerned with ending or eliminating poverty. Come, and speak out against the high cost of housing, low income, increased hunger and the lack of health care.

Open House

Saint Peter's College is hosting a Fall Open House on Saturday, November 15th at 9 a.m. Meet their faculty and attend a "Master Class". Learn about their academic majors, student services and Jesuit tradition. Take a tour of campus and meet current students. Learn about the admission, financial aid and scholarship application process. Reserve your spot by calling 888-SPC-9933 or by e-mail to admissions@spc.edu.
Page 9 Top