© copyright stannes4/2000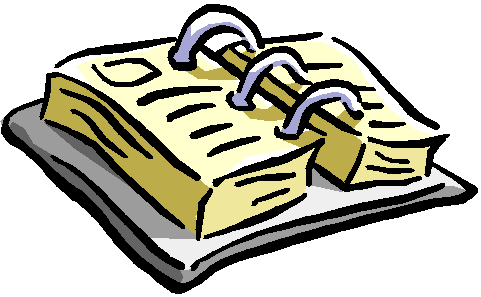 To use the Catholic calendar and follow the readings of the day please click the link below:
http://www.usccb.org/nab/index.htm
Page 1
January 11th, 2004
Baptism of the Lord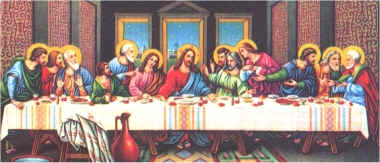 Schedule of Masses Week of January 12th - January18th, 2004

Day

Time

Requested for

Requested by

Mon 1/12

7 A.M.

Anna Lindsay

Anna Gandley

9A.M.

Raymond Fisher

Mary Fisher

Tues1/13

7 A.M.

Linda DiDonna

Pikulski Family

9 A.M.

Salvatore Favazzi

Favazzi Family

Wed 1/14

7A.M.

Sarah Montalbano

Marlene Bartram

9 AM

Frank Denier

Daughter

7 P.M.

Steven Kiely

Carol Donnelly

Thurs 1/15

7 AM.

Mary Gargiulo

James Selvaggio

9A.M.

Josephine Pagano

Fran & Stephen Kearns

Fri. 1/16

7 AM

Frances Kakowksi

Agnes Cassely

9A.M.

Liv Priest of St. Anne

St. Joseph Prayer Group

Sat. 1/17

9 A.M.

Caroline Goglia

Frances & Angela

6P.M.

Raymond Caroselli 3rd

Mr. & Mrs. Marcille

7:30 PM

For the People of the Parish

Sun. 1/18

7:30AM

David Schwer

Michele & Maria D'Alessandro

9 AM

Ruth Webber

Nancy, Jim & Pop

10:30AM

Antonina Grillo

Daughters

12 PM

Monica Keenan

Keenan Family
Sanctuary Gifts January 11th - 17th, 2004

Gift

In Memory Of

Requested By

Altar Wine

Catherine O'Donovan

Debbie, Susan, Laura, Verdon

Altar Bread

Angelina Allesandro

Frances Taylor

Sanctuary Lamp

Catherine O'Donovan

Debbie, Susan, Laura, Verdon

Altar Candles

Catherine O'Donovan

Debbie Bagnato & Family
Let Us Pray For Those Seriously Ill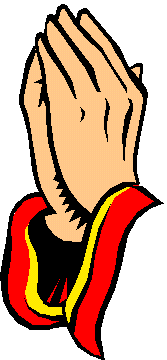 People will remain on the sick list for 2 weeks unless otherwise notified:
Anthony Tuzzo, Margaret Ng, Edwin Kraatz, Anne Cahill, Joan Wheeler, Jack Salvatore, Jane Sands, and Bridget Burke.
Vocation reflections

Benedictine Sisters, Elizabeth, NJ offer a Monastic Live-in, January 16-23. This is an opportunity to live, work and pray with a Benedictine community for a week. It is open to young adult Catholic women (20's & 30's). Cost $150. For information, call 908-353-3028. Vocation Discernment January 30-31, 2004 for young men of high school age held at the Archdiocesan Retreat Center in Kearny. We will gather, January 30th at 4 p.m. in Kearny and conclude the retreat with lunch on the 31st at 1 p.m. For further information, permission slips, registration forms, contact Rev. Marc Vicari at Our Lady of Sorrows, 217 Prospect St., South Orange or call 973-763-5454 by January 22nd deadline.
If so, please contact the Vocations Office at 973-497-4365 or by e-mail at platebri@rcan.org or visit our website at www.rcan.org.
Page 2 Top

SCRIPTURE REFLECTION
Jesus is the beloved Son of the Father. He is the light of the nations and Lord of all creation. To Him be all glory and praise.

Our Weekly Offering
January 2004

January 3/4

$

5.010.

Month's Total
$

.

Month's Average
$

5,010.

Mailed in, thank you
$

401.

MONTHLY AVERAGE COMPARISONS:

Month

'03 Monthly Avg.

'04 Monthly Avg.

December

$4,965.

January

$

5,383

.

$5,010.




HOLY HOUR


Every Tuesday, the Blessed Sacrament is exposed in the church from 3 to 4 p.m. It is an hour of prayer for the priests, DIVINE MERCY and religious men and women of the church. Prayers are also said for an increase of vocations to the priesthood and religious life.
We invite you to come and spend time with the Lord for these intentions and for your personal requests. The Holy Hour closes with Benediction of the Blessed Sacrament. If you cannot join us in church, we ask you to join us from a quiet spot in your home and pray with us, asking the Lord to guide and protect our priests.




Centennial Grand 50/50 Raffle
To Celebrate the 100th Anniversary of St. Anne Church, the Centennial Committee is having a Grand 50/50 Raffle with the opportunity to win up to $50,000 (based on the sale of 1,000 tickets). They are now available for purchase at the rectory or from Committee Members and will be available up to the day of the raffle.
Raffle Date: January 11, 2004 at 5 p.m.
Place: St. Anne's Auditorium
Win Up To $50,000!
Only 1,000 Tickets Will Be Sold
One Winner Only!
Top page 3
Top page 4
VENDORS NEEDED FOR

FEBRUARY 7TH FLEA MARKET

.
PLEASE CONTACT SISTER ALBERTA -
201-659-1794 OR 201-963-0998
Top page 5
To the Family of Saint Anne's -
As we begin our Centennial celebration, I thought it would be appropriate for a member of our Parish, who grew up at Saint Anne's...whose vocation was fostered by Saint Anne's...to share her thoughts with you.
Sister Mary Margaret Benedicta, OP, is now a Cloistered Dominican nun at the Monastery of Mary The Queen in Elmira, New York. Her ministry is to the weak, to the lost, and to the dying. She was once named Peggy Rowan when she was a student at Saint Anne's School...when she was a member of our choir.
Our Parish assisted the Lord in creating a space for Peggy to hear the voice of the Lord. These are her thoughts -
Fr. Vic
PARISH, OUR PLACE OF MYSTERIOUS TRANSFORMATION
"From Generation to Generation"
A Meditation
By

Sr. Mary Margaret Benedicta, OP
During the late 1800's, these Heights of Jersey City and the Western Slope areas held a great attraction for the growing Catholic families of the day. Responding to the needs of the local people, the Diocese of Newark announced that a new parish was to be expected.
Like the shoot that sprouts from the stem of Jesse, this parish was conceived. The Spirit of the Lord came upon it. This Temple of the Lord would be a place for Him to dwell among His people. These people would come to adore, believe, trust and love God. Their homes would be off shoots of the parish family. As individuals, as families, and as a parish, they would thrive and a mysterious transformation of all could be anticipated
FROM GENERATION TO GENERATION.
Family life would be anchored here in this house of worship. It would be a place where the individual parishioner would join his or her prayer with that of the priest and the parish community. Here a union of minds and hearts would be possible. The bonding of relationships would evolve
and the accord of souls would be apparent. Those about us will know that we are Christians by our love.
Here our founding parishioners began their journey of mysterious transformation. A journey that they would model for their children and their children's children
FROM GENERATION TO GENERATION.
So, the long pregnancy began. This holy ground was broken and became the favored VISITATION site of lingering spectators. The new foundation was firmly established and finally the painful labor was completed.
The new parish family informally gathered at the site of this NATIVITY. Like Mary, Joseph and the shepherds, each onlooker marveled at what they beheld. For unto them and to us, a parish church was given! This rock, which human hands had made, was itself a place of mysterious transformation. Its steeple rose high above these Heights and its tower bell summoned these chosen people to worship and to pray the Angelus at Noon and at 6 P.M. This house of mysterious transformation yet stands like a palace for its King and His heirs
FROM GENERATION TO GENERATION.
In the year of Our Lord 1904, our Parish was formed and, like today, a beautiful liturgical celebration was held. Good Saint Anne was designated as our Patroness and our altar was blessed.
Silently, Saint Anne received us as her own and her PRESENTATION of us was accomplished. Since then, the sacrament and sacrifice of Holy Mass has been offered every day. Through the proclamation of the Word of God and the preaching of the Good News, we have been molded anew.
page 6 Top
Like Mary and Joseph, we must first set out to find Him whom we love. Our personal FINDING OF CHRIST IN THE TEMPLE and the pondering of the scriptures in His Eucharistic presence, will help us to learn His truth and grow in wisdom as in the days of old. This mysterious transformation of our lives which has been going on from age to age, we, too, can pass on
FROM GENERATION TO GENERATION.
Our forefathers called each of their children to become members of the Mystical Body of Christ. Through the sacraments, each generation is initiated into this one body and we are gifted with the life of Christ. This abundant life freely given, we, too, are to freely give. The Spirit repeatedly calls us to thrive and mature in our individual relationships with God and with one another. Through, with, and in this stable-loving and life-giving community, we encounter God directly and indirectly, realistically and mystically. Our sacramental life channeled through the hands of our pastors, priests, and deacons, empowers us to progress on our journey of mysterious transformation
FROM GENERATION TO GENERATION.
Each of us is living a life of ongoing spiritual formation. Many of us have had the grace of a Catholic education. St. Anne's School, graced with the Sisters of Charity, prepared many of us for our life's journey. Religious, pastoral associates, lay ministers, teachers, our spouses, parents, our children, grandparents, godparents, our siblings, friends, neighbors, and newcomers mold us anew - for each of us is Christ for the other. As in any healthy family, encouragement is a channel of grace which will empower us again and again to persevere in our trials and sufferings. We must pray earnestly for the unity of this Parish Family and its common good. All of these simple acts of faith, hope and charity contribute to our mysterious transformation.
FROM GENERATION TO GENERATION.
As we celebrated the year 2000, we hoisted a banner that shouted 'Open Wide the Door'. Today, we also open wide our gates of security and gates of insecurity. In order to be a welcoming people, we must first remove all barriers. Let Him enter the King of Glory! Forgive all injustices. Forget all hurts. Surrender all that we just can't seem to forgive and forget. This reconciliation will, itself, mysteriously transform us.
The Spirit calls us forth and we come forward with our heads raised. Our eyes will see and our ears will be open as never before. Let us come to know ourselves and our neighbors as never before. With such new insights, we can be like the prodigal son. Seeing the error of our ways, let us return home and make haste to embrace the patiently waiting Father.
Once we are standing on His holy ground and walking through His house, we shall know His merciful love and feel His warm embrace. An embrace that speaks silent words of endearment. Open wide your hearts to the sweetness of this mysterious transformation extending
FROM GENERATION TO GENERATION
On behalf of all of our parishioners, both living and deceased, we see this celebration as one of those precious moments in time when we can give our heartfelt thanks to the Holy Trinity, to our Blessed Mother and to Holy Mother Church; to good Saint Anne and the Diocese of Newark; to the pastors and all who have formed, reformed and transformed us! May God bless our beloved Pastor, Father Victor Kennedy. May He always bless him! He has proven himself to be a devoted Shepherd of his flock. He is our model of the endearing Father who intercedes for our mysterious transformation as we go forward
FROM GENERATION TO GENERATION.
One day, each of us will be called from here, whether it be to marry, to enter priesthood or religious life, perhaps go onto college, or a hospital bed or nursing home. May each go forward obedient to the will of the Father, prepared sacramentally and trusting in God. May we bless those we leave behind and simply say, as mysteriously transfigured souls, "It was good for us to be here!"
FROM GENERATION TO GENERATION.
Like Sister Mary Margaret, during this Centennial Celebration, may we respond to the voice of the Lord, as a Parish and as individuals.
Page 7 Top
MONDAY 1Sm 1:1-8 Ps 116:12-19 Mk 1:14-20
TUES. 1Sm 1:9-20 1Sm 2:1,4-8 Mk 1:21-28
WED 1Sm 3:1-10,19-20 Ps 40:2-5,7-10 Mk 1:29-30
THURS. 1Sm 4:1-11 Ps 44:10-11,14-15,25-26 Mk 1:40-45
FRIDAY 1Sm 8:4-, 10-22a 7 Ps 89:16-19, Mk 2:1-12
SATURDAY 1Sm 9:1-4,17-19,10:1a Ps 19:8-10,15 Mk 2:13-17
NEXT SUNDAY - 2nd Sunday in ORDINARY TIME Is 62:1-5,Ps 96:11-3,7-10,1 Cor 12:4-11 Jn 2:1-11
FinanceCommittee Meeting

There will be a Finance Committee Meeting held on Monday, January 12th at 7:30 p.m. in the rectory. Please pick up your financial packet next weekend. Thank you.

Parish Auction

St. Anne's annual Parish Auction is just around the corner. It will be on Sunday, March 7th at 1 p.m. in the church auditorium fro 1-6 p.m. Doors will open at 12 noon.

Open House

Academy of Saint Aloysius in Jersey City is having Open House on Wednesday, January 28th at 7 p.m. for all interested grammar school students and parents.

Vocation Announcements

The Benedictine Center for Spirituality invites you to a New Year's Eve Retreat for women from 4 p.m. Wednesday to 1 p.m. Thursday. Cost $40 - for information call 908-353-3028.

Benedictine Sisters, Elizabeth, NJ, offer a Monastic Live-in, January 16-23. This is an opportunity to live, work and pray with a Benedictine community for a week. It is open to young adult Catholic women in their 20's/30's. Cost $150 - for information call 908-353-3028.

A Vocation Discernment Weekend is scheduled for January 16-18. If you are a single Catholic woman over 18 and think you may be called to the Benedictine way of life, this weekend retreat is for you. Call 908-353-3028.
2004 Anniversary Masses
The Archdiocese of Newark is once again preparing the annual tradition of honoring those couples in our Archdiocese who will be celebrating five, twenty-five or fifty years of Christian marriage in the year 2004. These liturgies will be celebrated by Archbishop John J. Myers and will be held at the Cathedral Basilica of the Sacred Heart in Newark at 3 p.m.:
Sunday, March 14, 2004 - 25 & 5 years
Sunday, May 2, 2004 - 50 years
Register through your rectory.
Page 8 Top
Padre Pio
St. Anne's Padre Pio Prayer Group has cancelled their meeting for January! Their next gathering will take place on Saturday, February 14th at 2 p.m. in the church for prayers followed by their meeting in the auditorium. All are welcome.
M

onthly Memorial Mass
At the request of many parishioners, we will begin a monthly memorial mass on the first Saturday of each month. Those who are enrolled, will have their names recorded in our Parish Prayer Request Book located near the Blessed Sacrament.
Each month, this book will be brought up in the Offertory Procession and all will be invited to pray for these special intentions. These intentions can be for the living or for the deceased. Our Parish Family of St. Anne's wishes to share in your sorrow and in your prayer. We are calling this "Our Lady of Fatima Society". Each person enrolled on a yearly basis, will share in the spiritual benefits and good works of the St. Joseph's Morning Prayer Group, and in a monthly Mass and Rosary shared on the First Saturday of each month in honor of the Blessed Mother.
These Memorial Mass cards will be available at the rectory. You may see an example already set up in the Parish Prayer Request Book.
Page 9 Top