© copyright stannes4/2000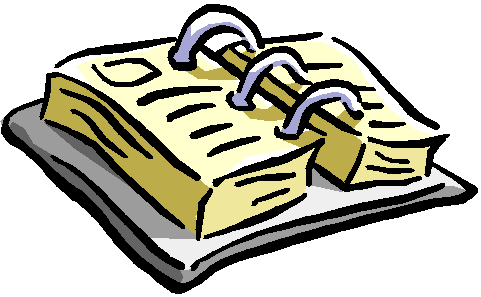 To use the Catholic calendar and follow the readings of the day please click the link below:
http://www.usccb.org/nab/index.htm
Page 1
January 25th, 2004
3rd Sunday of Ordinary Time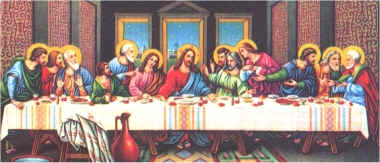 Schedule of Masses Week of January 25th - February 1st, 2004

Day

Time

Requested for

Requested by

Mon 1/26

7 A.M.

Roger Carlson

Jaworowski Family

9A.M.

Gail Burke

Amanda Bowman

Tues1/27

7 A.M.

Joseph Sernio

Family

9 A.M.

Frances Kakowski

Pauline & Helen Staranka

Wed 1/28

7A.M.

Lucy

Linda McFadden

9 AM

Frances Kakowski

Murgittroyd Family

7 P.M.

Edward Anderson

Centennial Committee

Thurs 1/29

7 AM.

Frances Kakowski

Toni Belfiore

9A.M.

Isabelle Infante

Maria Russo

Fri. 1/30

7 AM

Liv Agnes Ferrara

Sister Josephine

9A.M.

Concetta Pallante

Maria Russo

Sat. 1/31

9 A.M.

Angelo

Frances & Bruno

6P.M.

Marie Starz

Dot & Don Wetzel

7:30 PM

For the People of the Parish

Sun. 2/1

7:30AM

Maria Beincco

Toni

9 AM

Paul Pelle

Loretta Dempsey

10:30AM

Ida Romano

Romano & Nieves Families

12 PM

Tim Guy

Family
Sanctuary Gifts January 25th - 31st, 2004

Gift

In Memory Of

Requested By

Altar Wine

Sarah Montabano

Jerry & Katy-Anne

Altar Bread

Kathleen Burke

Burke Family

Sanctuary Lamp

Frances Kakowski

Nancy McGrath

Altar Candles

Mr. & Mrs. Vito Manzi

Mr. & Mrs. Gerardo Manzi
Let Us Pray For Those Seriously Ill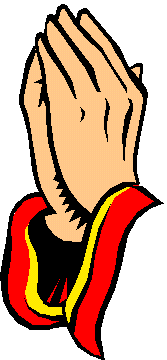 People will remain on the sick list for 2 weeks unless otherwise notified:
Joseph Sarao, Anthony Tuzzo, Anne Cahill, Joan Wheeler, Jack Salvatore, Jane Sands, Fr. Groeschel, Anthony Cozzolino, Michael Carlson.
Vocation reflections
Jesus knew the Spirit of the Lord was upon him to bring the good news to all people.

He reminds us that the kingdom of God has come upon us.

Will you respond to his invitation to bring the good news of God's kingdom to all people as a priest, brother or sister?

Are you open to his call?
If so, please contact the Vocations Office at 973-497-4365 or by e-mail at

platebri@rcan.org

or visit our website at

www.rcan.org

.
Page 2 Top

SCRIPTURE REFLECTION
Ezra proclaims the word of the Lord which gives spirit and life.

Jesus proclaims himself the fulfillment of the Law and the prophets.

In him we have become one body with many members.

Our Weekly Offering
January 2004

January 17/18

$

4,234.

Month's Total
$

14,939

.

Month's Average
$

4,979.

Mailed in, thank you
$

41.

MONTHLY AVERAGE COMPARISONS:

Month

'03 Monthly Avg.

'04 Monthly Avg.

December

$4,965.

January

$

5,383

.

$5,010.




HOLY HOUR


Every Tuesday, the Blessed Sacrament is exposed in the church from 3 to 4 p.m. It is an hour of prayer for the priests, DIVINE MERCY and religious men and women of the church. Prayers are also said for an increase of vocations to the priesthood and religious life.
We invite you to come and spend time with the Lord for these intentions and for your personal requests. The Holy Hour closes with Benediction of the Blessed Sacrament. If you cannot join us in church, we ask you to join us from a quiet spot in your home and pray with us, asking the Lord to guide and protect our priests.




Parish Auction
St. Anne's Annual Parish Auction is just around the corner. It will be on Sunday, March 7th in the church auditorium from 1-6 p.m.. Doors will open at 12 noon.
To continue with our Centennial Celebration, the Auction theme will be "Happy Birthday to Saint Anne's Church".
New gifts and monetary donations are now being accepted at the rectory. Thank you.
Second Collection
St. Anne's Education Fund
This weekend, there will be a second collection for St. Anne's Education Fund towards our School Endowment. We ask that you be as generous as possible for the sake of your children, grandchildren, and all others that would benefit in years to come.

St. Anne's School will be celebrating Catholic Schools Week January 26th through January 30th. It is a time to reflect on the great achievements that our parochial schools have attained throughout their history.
The parochial school has proven to be invaluable. This, however, could never be accomplished without the spiritual guidance that is practiced everyday within its walls. Catholic Schools would not be able to survive without the support of parents and fellow parishioners. Your cooperation is what allows our school to maintain the standards and values, which are necessary in forming young minds.
Top page 3
M

onthly Memorial Mass
At the request of many parishioners, we will begin a monthly memorial mass on the first Saturday of each month. Those who are enrolled, will have their names recorded in our Parish Prayer Request Book located near the Blessed Sacrament.
Each month, this book will be brought up in the Offertory Procession and all will be invited to pray for these special intentions. These intentions can be for the living or for the deceased. Our Parish Family of St. Anne's wishes to share in your sorrow and in your prayer. We are calling this "Our Lady of Fatima Society". Each person enrolled on a yearly basis, will share in the spiritual benefits and good works of the St. Joseph's Morning Prayer Group, and in a monthly Mass and Rosary shared on the First Saturday of each month in honor of the Blessed Mother.
These Memorial Mass cards will be available at the rectory. You may see an example already set up in the Parish Prayer Request Book.
Annulment Information Evening
An Annulment Information Evening is scheduled for Wednesday, February 11th. A canon lawyer from the Archdiocese of Newark will discuss the most recent theology, guidelines and requirements for obtaining a Church annulment. The information will be presented in terms that all can understand. A question and answer period will conclude the session. Pre-registration is not necessary. This evening of information will be held at The Archdiocesan Center, Auditorium A, 171 Clifton Avenue, Newark, at 7:30 p.m. For additional information, please call the Office of Family Life Ministries at 973-497-4327.
Knights of Columbus Muse

u

m
In conjunction with the Knights of Columbus' on-going program to present quality exhibitions for Catholics, we are honored to premiere our latest temporary exhibition, "Creating St. Peter's, Architectural Treasures of the Vatican". It is on public display at the Knights of Columbus Museum, 1 State St., New Haven, Connecticut from December 10, 2003 through August 31, 2004.
"Creating St. Peter's" is composed of more than 100 antique models, paintings, engravings, sculptures and tools from the Vatican. It tells the epic story of the design, construction and restorations of world-famous St. Peter's Basilica, a masterpiece of the Renaissance. Displayed in four galleries, it is the largest exhibition ever shown at the museum. The show's duration is designed to provide Catholics with the opportunity to see these precious works of art.
Souper

Bowl of Caring
Share your caring spirit with thousands of others by dropping in $1 donation in a soup pot as you leave Mass on Sunday, February 1st. Every dollar dropped in the soup pot helps feed people in need feel the power of God's love. Since becoming a national event in 1993, the "Souper" Bowl of Caring has generated over $20 million to help hungry and hurting people. In the four years Saint Anne's has been participating, over $2,000 has been donated to Saint Lucy's Homeless Shelter in Jersey City. Now that's something to cheer about!
This unselfish project began four years ago from a group of our students at Saint Anne's School - Kelly Ann Lillis and friends. Thank you in advance for your participation
Top page 4
VENDORS NEEDED FOR

FEBRUARY 7TH FLEA MARKET

.
PLEASE CONTACT SISTER ALBERTA -
201-659-1794 OR 201-963-0998
Top page 5

Academy of Saint Aloysius, 2495 Kennedy Blvd. in Jersey City is having Open House on Wednesday, January 28th at 7 p.m. for all interested grammar school students and parents.
Marist High School, 1241 Kennedy Blvd., Bayonne - Thursday, Jan. 29th 7 p.m. SHARP. Mr. John Taormina, Director of Marketing/Admissions:201-437-4544 ext. 40.
Saint Dominic Academy, 2572 Kennedy Blvd., Jersey City - Tuesday, Jan. 27th 6-8 p.m. for 8th grade girls/parents. 201-434-5938 ext. 35.
Oratory Prep School, 1 Beverly Rd., Summit, NJ - Sunday, Jan. 25th from 3-5 p.m. Oratory is a Catholic college preparatory day school for boys in grades 7-12. For further info call 908-273-5771, ext. 11.
Breakfast/Dinner
The Alumnae Association of the Academy of Saint Aloysius is sponsoring an "All You Can Eat" Beefsteak Dinner on Saturday, March 20th in the ASA auditorium. Dinner starts at 7 p.m. and tickets are $30 per person. All proceeds will go to benefit the school. For tickets or further information, please call Margaret Marley at 201-433-8877.
St. Anne Seniors
For more information on event below, contact Peggie Riscoe at 201-659-3930: (Open to all, sorry NO children.)
Wildwood Vacation for 5 days/4 nights, June 2004 - all included: hotel, meals, entertainment. Cost approximately $320.
page 6 Top
Page 7 Top
MONDAY 2Tm 1:1-8 Mk 3:22-30
TUES. 2Sm 6:12b-15,17-19 Ps 24:7-10 Mk 3:31-35
WED. 2Sm 7:4-17 Ps 89:4-5,27-30 Mk 4:1-20
THURS. 2Sm 7:18-19,24-29 Ps 132:1-5,11-14 Mk 4:21-25
FRIDAY 2Sm 11:1-4a,5-10a,13-17 Ps 51:3-7,10-11 Mk 4:26-34
SATURDAY 2Sm 12:1-7a,10-17 Ps 51:12-17 Mk 4:35-41
NEXT SUNDAY - 4th SUNDAY IN ORDINARY TIME Jer 1:4-5,17-19 Ps 71:1-6,15,17 1Cor 12:31-13:13 Lk 4:21-30
Blessing of the Throats
The feast of St. Blase is Tuesday, February 3rd. There will be a general blessing of the throats at all Masses the weekend of January 31st/February 1st. Anyone wishing an individual blessing of the throats can attend 7am and 9am Masses on the Feast Day itself.
CCD News

· First Penance Conferences - Please keep your appointment: Monday, Jan. 26th 4 p.m. and Wednesday, Jan. 28th 6:30 p.m. They will take place at the CONVENT at 246 Congress Street.

· Open House today - Parents to visit classrooms and pick up report cards. Please come; your child needs to know you are interested in them. Meet in Chapel Hall at 10 a.m.

Farewell

Sister Celeste has requested the following note be placed in the bulletin. Under the circumstances and short notice, we were not able to have a farewell party to share our gratitude for her 25 years of ministry to St. Anne's Parish and School. However, I have spoken to Sister and sometime in the Spring, we will invite her to return and celebrate a special Mass of Thanksgiving with coffee and...afterward so that we may thank her properly.

"Dear Friends, After serving you and the Parish of St. Anne's for 25 years, it is time to move on to another service. It was my pleasure, not a duty, to be a help to all at St. Anne's. As I look back over the time I spent here, there were many different experiences that affected my life. I hope meeting you in some of these experiences enriched your life as it did mine. The Lord has called me at this time to take care of my aunt and continue my work caring for the sick. Sister Mary Celeste, 435 Harris Ave., Brick, NJ 08724."

Why Catholic? Conference Day

Deepen Your Faith Journey! Come to the Why Catholic? Professing, Celebrating and Living Our Faith Conference Day. Sponsored by RENEW International, held on Saturday, January 31st, 8:30 a.m. - 1 p.m. at Our Lady of Mount

Carmel, Ridgewood.

Guest speaker: Sr. Terry Rickard, OP - topic: Why Be Catholic?

Workshops: Being Catholic in a Pluralistic Culture and Creating a Vibrant Catholic Parish.

Cost: $15 (includes continental breakfast).

Please register by contacting Linda English at 201-444-2000 ext. 13.

Reporting Sexual Abuse

The Archdiocese takes very seriously any and all credible complaints of sexual misconduct by members of the clergy, religious and lay staff of the Archdiocese. We encourage anyone with knowledge of an act of sexual misconduct to inform the Archdiocese immediately so that we can take appropriate action to protect others and provide support to victims of sexual abuse.

For your information, a copy of the Reporting Obligations of Archdiocesan Employees is located on the bulletin board in the office. This document, and the Procedures that the Archdiocese employs to investigate allegations of sexual misconduct, are also available on the Archdiocese of Newark website - www.rcan.org. We welcome your becoming familiar with these Obligations and Procedures. Individuals who wish to report an allegation of misconduct may do so by calling the Office of the Chancellor of the Archdiocese of Newark at 973-497-4009.

Winter Coat Drive

The 8th Grade Class of St. Anne's School will be collecting CLEAN old/used winter coats for the poor this weekend. Please bring them to the back of Church and place them in the boxes provided. Thank you.

Padre Pio

The next gatheringfor St. Anne's Padre Pio Prayer Group will take place on Saturday, February 14th at 2 p.m. in the church for prayers followed by their meeting in the auditorium. All are welcome.
Page 8 Top
Page 9 Top
St. Anne's Centennial News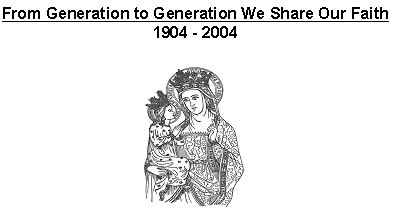 " 100 Years of Ordinary People Doing Extraordinary Things"
A truly extraordinary event happened here at St. Anne's on January11, 2004. The noon 100th Anniversary Mass and the pot luck dinner that followed will long be remembered by the 600+ parishioners who attended.
Many thanks to the Centennial Committee - to all the Parish Organizations and Ministries that came together as a Family to: pray, plan, cook, decorate, sing, dance - to celebrate!
Thanks to your generosity, the Centennial Fund ($56,492) and the proceeds from the Grand 50/50 ($34,850) combine to give us a grand total of $91,342! Our goal of $100,00 to complete the restoration of our auditorium is within sight.
"St. Anne, Pray With Us As We Continue Our Celebration"