© copyright stannes4/2000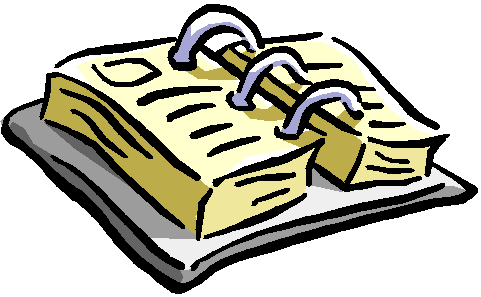 To use the Catholic calendar and follow the readings of the day please click the link below:
http://www.usccb.org/nab/index.htm
Page 1
February 8th, 2004
5th Sunday of Ordinary Time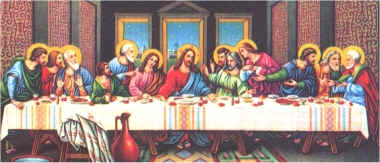 Schedule of Masses Week of February 9th - February 15th, 2004

Day

Time

Requested for

Requested by

Mon 2/9

7 A.M.

For the People of the Parish

9A.M.

Joseph & Michael Barbalinardo

Maccini & Spazian Families

Tue 2/10

7 A.M.

Carmella Tavella

St. Joseph Prayer Group

9 A.M.

Doris & Lyda Cullen

Ruth Cullen

Wed 2/11

7A.M.

Winifred Dunleavy

McNamara Family

9 AM

Vincenza Infante

Maria Russo

7 P.M.

Annita D'Amico

Family

Thurs 2/12

7 AM.

Veronica Coar

Husband Paul

9A.M.

Lucy Esposito

Bibi Sattaur & Family

Fri. 2/13

7 AM

Dorothy O'Donnell

Carmela & Pat

9A.M.

Liv Sisters of St. Anne's

St. Joseph Prayer Group

Sat. 2/14

9 A.M.

John & Klara Pekar

Sons Nicholas & George

6P.M.

Salvatore & Rose Capparelli

Roseann

7:30 PM

For the People of the Parish

Sun. 2/15

7:30AM

Frances Kakowski

Leinas Family

9 AM

Lucy Esposito

Marilyn Williams

10:30AM

Alexander Vaccarella

Romilda Vaccarella

12 PM

John Neumann Sr.

Family
Sanctuary Gifts February 8th - 14th, 2004

Gift

In Memory Of

Requested By

Altar Wine

Camila Fontana

Paul & Angelique

Altar Bread

Camila Fontana

Ann & Jim LeFante

Sanctuary Lamp

Special Intention

Altar Candles

Special Intention
Let Us Pray For Those Seriously Ill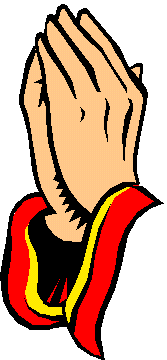 People will remain on the sick list for 2 weeks unless otherwise notified:
Joseph Sarao, Anthony Tuzzo, Anne Cahill, Joan Wheeler, Jack Salvatore, Anthony Cozzolino, Michael Carlson, Angelo Polcari.
Vocation reflections

As Jesus walked by the sea of Galilee, he saw two brothers, Simon and Andrew, and said to them, "Come after me, and I will make you fishers of men." They immediately left and followed him.

Today Jesus continues to call men and women to come after him.

Is Jesus calling you to do this as a priest or religious brother of sister?
If so, please contact the Vocations Office at 973-497-4365 or by e-mail at

platebri@rcan.org

or visit our website at

www.rcan.org

.
Page 2 Top

SCRIPTURE REFLECTION
Isaiah, a man of unclean lips, beholds the Lord's glory in the temple and is sent on a mission.

Simon, a sinner, responds to the mission of Jesus by becoming a disciple.

Paul, the persecutor, speaks of his call to preach nothing but Christ crucified and risen.

Our Weekly Offering
February 2004

January 31/Feb. 1

$

5,157.

Month's Total
$

5,157.

Month's Average
$

Mailed in, thank you
$

161.

MONTHLY AVERAGE COMPARISONS:

Month

'03 Monthly Avg.

'04 Monthly Avg.

January

$

5,383

.
$

4,995

.

February

$

5,213

.




HOLY HOUR


Every Tuesday, the Blessed Sacrament is exposed in the church from 3 to 4 p.m. It is an hour of prayer for the priests, DIVINE MERCY and religious men and women of the church. Prayers are also said for an increase of vocations to the priesthood and religious life.
We invite you to come and spend time with the Lord for these intentions and for your personal requests. The Holy Hour closes with Benediction of the Blessed Sacrament. If you cannot join us in church, we ask you to join us from a quiet spot in your home and pray with us, asking the Lord to guide and protect our priests.




"Seeds of Faith, Branches of Hope"
The written history of the past 150 years of the Archdiocese of Newark, have been distributed to each Parish throughout the Newark Archdiocese and is available (for sale) to all parishioners. These books can be purchased from the rectory. If you wish to order one (or more) to be put aside, there are order forms found in this week's bulletin or in the church vestibule.
A copy of this beautifully designed book is on display in the church vestibule.
Description:
8 1/4" x 11 3/4" Hard Cover
192 Glossy Pages; Full Color Throughout
COST: $25 each or 2 for $45
Top page 3
M

onthly Memorial Mass
At the request of many parishioners, we will begin a monthly memorial mass on the first Saturday of each month. Those who are enrolled, will have their names recorded in our Parish Prayer Request Book located near the Blessed Sacrament.
Each month, this book will be brought up in the Offertory Procession and all will be invited to pray for these special intentions. These intentions can be for the living or for the deceased. Our Parish Family of St. Anne's wishes to share in your sorrow and in your prayer. We are calling this "Our Lady of Fatima Society". Each person enrolled on a yearly basis, will share in the spiritual benefits and good works of the St. Joseph's Morning Prayer Group, and in a monthly Mass and Rosary shared on the First Saturday of each month in honor of the Blessed Mother.
These Memorial Mass cards will be available at the rectory. You may see an example already set up in the Parish Prayer Request Book.
Palms

We are requesting that your old Palm be dropped off at the rectory by February 22nd in order for it to be burned for Ash Wednesday, February 25th. This is the appropriate way to dispose of your old Palm and make it useful for the church.

Concert

Our Lady of Mount Carmel Concert Series Musica Carmelite will be hosting its sixth performance on Sunday, February 15th at 3:30 p.m. Artistic Director, Rasaan Bourke, will be the concert's featured piano soloist. For more information call 201-435-7080.

Bereavement Support Group Facilitator Training

Are you interested in becoming part of the ministry to the bereaved in your parish? An eight-week training

program is offered at the Archdiocesan Center and is now open for registration. Participants will explore the stages and tasks of grief and mourning and develop their communication and group facilitation skills. Sessions begin at the end of March and continue through May and are offered on Tuesday mornings or on Thursday evenings. For registration and fee information, please contact the Office of Family Life Ministries of the Archdiocese of Newark at 973-497-4327. Pre-registration is required; class size is limited.

Greatest Show On Earth

Would you like to attend performance on March 3 or 4th at 7:30 p.m. in East Rutherford. If interested, contact Sr. Alberta at 201-659-1794 or 201-963-0998. Tickets are $12.50 per person.
Top page 4
Top page 5
MONDAY 1Kgs 8:1-7,9-13 Ps 132:6-10 Mk 6:53-56
TUES. 1Kgs 8:22-23,27-30 Ps 84:3-5,10-11 Mk 7:1-13
WED. 1Kgs 10:1-10 Ps 37:5-6,30-31,39-40 Mk 7:14-23
THURS. 1Kgs 11:4-13 Ps 106:3-4,35-37,40 Mk 7:24-30
FRIDAY 1Kgs 11:29-32;12:19 Ps 81:10-15 Mk 7:31-37
SATURDAY 1Kgs 12:26-32;13:33-34 Ps 106:6-7,19-22 Mk 8:1-10
NEXT SUNDAY - 6th SUNDAY IN ORDINARY TIME Jer 17:5-8 Ps 1:1-4,6 1Cor 15:12,16-20 Lk 6:17,20-26

Centennial Parish Mission
Don't forget about our Centennial Mission Retreat with Rev. Frank J. McNulty - Sunday, February 29th-Tuesday, March 2nd in church at 7:30 p.m.
Day of Reflection
"Behold: The Lord is with You", a Day of Reflection with keynote speaker Dr. Alice von Hildebrand, will be held on Saturday, March 27th at Queen of Peace Parish in North Arlington. Archbishop John J. Myers will celebrate Mass, and the day will include opportunities for sharing and a meditative recitation of the Stations of the Cross. The day is being sponsored by the Archdiocese of Newark's Women's Commission. Further information and the registration form are available at www.rcan.org/womcom or you may call the Office of the Chancellor at 973-497-4009.
Annulment Information Evening
An Annulment Information Evening is scheduled for Wednesday, February 11th. A canon lawyer from the Archdiocese of Newark will discuss the most
Knights of Columbus Muse

u

m
In conjunction with the Knights of Columbus' on-going program to present quality exhibitions for Catholics, we are honored to premiere our latest temporary exhibition, "Creating St. Peter's, Architectural Treasures of the Vatican". It is on public display at the Knights of Columbus Museum, 1 State St., New Haven, Connecticut from December 10, 2003 through August 31, 2004.
"Creating St. Peter's" is composed of more than 100 antique models, paintings, engravings, sculptures and tools from the Vatican. It tells the epic story of the design, construction and restorations of world-famous St. Peter's Basilica, a masterpiece of the Renaissance. Displayed in four galleries, it is the largest exhibition ever shown at the museum. The show's duration is designed to provide Catholics with the opportunity to see these precious works of art.
Spirituality Program
Catechist Enrichment Day at College of St. Elizabeth in Morristown on February 21st. Presentations, workshops, and opportunities for prayer for all involved in religious education. Details: 973-290-4300/4364.
CCD News
· Parent Club Meeting and Teachers' Meeting TODAY!
Confirmation classes on Thursday evenings are now from 5 p.m. to 6:30 p.m. same place.
Top page 6
Page 7 Top
Page 8 Top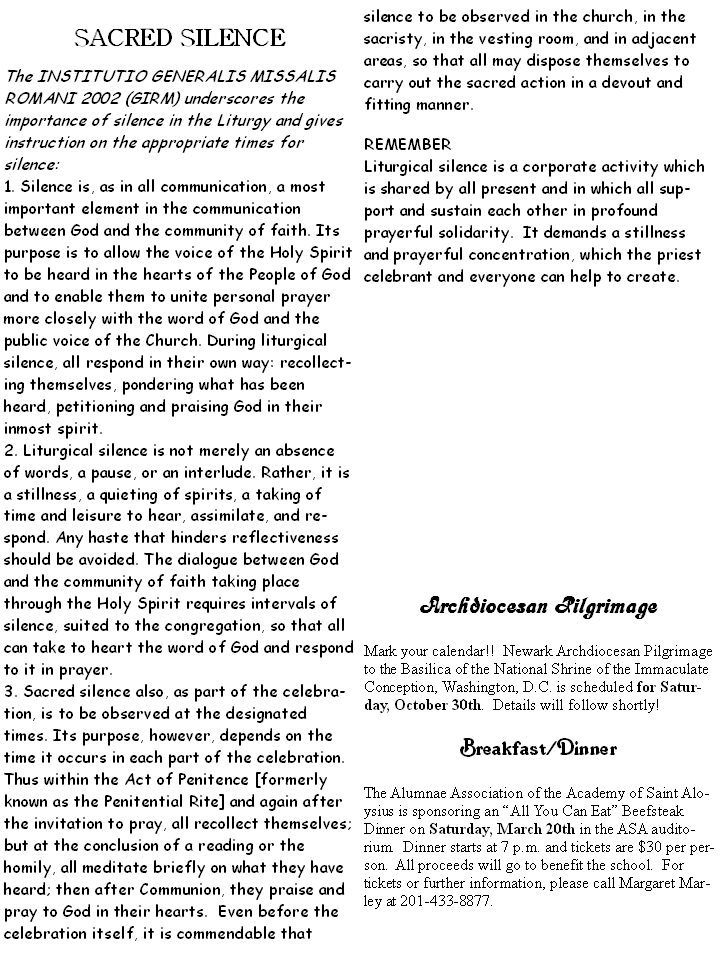 Page 9 Top