© copyright stannes4/2000
January 6th, 2002
The Epiphany of the Lord


Schedule of Masses Week of January 7th - January 13th, 2002

Day

Time

Requested for

Requested by

Mon. Jan. 7th

7 A.M.

For the People of the Parish

9 A.M.

John & Joseph Romano

Family

Tues. Jan. 8th

7 A.M.

Charles T. Schaadt

Patricia & Mary Flatley

9A.M.

John Fossimo

Marian & Anthony

Wed. Jan. 9th

7A.M.

Frank Ferrara Sr.

Wife Agnes

9A.M.

Anna Fisher

Daughter & Granddaughter

7 PM

Charles T. Schaadt

Family

Thurs. Jan.

7A.M.

Adele Angowski

Jessie Tremblay

9A.M.

Santa Marini

Frances & Bruno

Fri. Jan. 11th

7A.M.

Douglas O'Neill

Patrick Coyle

9A.M.

Robert Wojciechowicz

Mother & Sister

Sat. Jan. 12th

9 A.M.

James F. Bald Sr.

Connie Marsus

6 P.M.

Herbert Hartmann

Isabelle & Charlotte

7:30PM

Special Intention

Sun. Jan. 13th

7:30AM

Liv/Dec Members of Hanley Family

Family

9A.M.

Bernice Conway

Nancy & Jim

10:30AM

Mary & Joseph Vaccarella

Romilda Vaccarella

12 Noon

Charles T. Schaadt

Family

1:30PM

Special Intention
Sanctuary Gifts January 6th to January 12th, 2002

Gift

In Memory Of

Requested By

Altar Wine

Thomas Bugliaro

Mark & Nancy Rodrick

Altar Bread

Thomas Bugliaro

Mark & Nancy Rodrick

Sanctuary Lamp

Thomas Bugliaro

Mark & Nancy Rodrick

Altar Candles

Thomas Bugliaro

Mark & Nancy Rodrick
Let Us Pray For Those Seriously Ill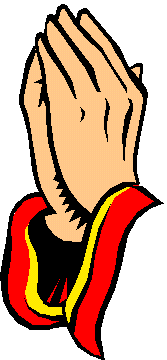 People will remain on sick list for 2 weeks unless otherwise notified:
Socorro Kennedy, Dorothy Ensmenger, Corey Joseph Wood, and Barbara Scocco


Vocation reflections

The star led the magi from the east to Bethlehem where they found the child Jesus in a manger. So overjoyed were they that they prostrated themselves and paid homage to the child. Is God leading you to find this joy in serving Jesus as a Priest, Religious or Deacon?

If you feel this call, "inquire within" and Please contact the Vocations Office the Vocations Office at (973) 497-4365 or by E-mail at kellyric@rcan.org. Or visit our web site at www.rcan.org.
Page 2

STEWARDSHIP THOUGHT FOR THE WEEK


COMMITMENT
Commitment is what transforms a promise into reality. It is the words that speak boldly of your intentions. And the actions which speak louder than the words. It is making the time when there is none. Coming through time after time after time, year after year after year. Commitment is the stuff character is made of; the power to change the face of things. It is the daily triumph of integrity over skepticism.
Commit to make it happen!


OUR WEEKLY OFFERING
December 2001
December 22/23 $5,942.
Month's Total $24,096.
Month's Average $6,024.
Mailed in $700.

December 29/30 $6,183.
Month's Total $30,279.
Month's Average $6,024.
Mailed in $700.

We thank you!

WEEKLY AVERAGE COMPARISONS:
Month '00 Monthly Avg. '01 Monthly Avg.

November $6,136. $5,653
December $5,196.



HOLY HOUR FOR PRIESTS


Every Tuesday the Blessed Sacrament is exposed in the church from 3PM to 4PM. It is an hour of prayer for the priests and religious men and women of the church. Prayers are also said for an increase of vocations to the priesthood and religious life. We invite you to come and spend time with the Lord for these intentions and for your personal requests. The Holy Hour closes with Benediction of the Blessed Sacrament. If you cannot join us in church, we ask you to join us from a quiet spot in your home and pray with us, asking the Lord to guide and protect our priests.








Finance Committee Meeting
There is a scheduled Parish Finance Committee Meeting for Monday, January 14th at 7:30 p.m. in the rectory. Considering that we haven't had a meeting since September, I would appreciate as much attendance as possible. Thank you.

CCD News
- CCD CLASSES RESUME JANUARY 6TH.

Attention Bingo Players!
Tuesday and Friday Bingo will resume January 4th. As of January 4, 2002, there will be NO SMOKING IN BINGO!

THERE WILL BE A SUNDAY BINGO ON JANUARY 13TH, 2002 AT 1:30 P.M. DOORS OPEN AT NOON. HOPE TO SEE YOU THERE!
Top
page 3
MONDAY 1 Jn 3:22-4:6 Ps 2:7-8,10-11 Mt 4:12-17,23-25
TUES. 1 Jn 4:7-10 Ps 72:2-4ab,7-8 Mk 6:34-44
WED. 1Jn 4:11-18 Ps 72:2,10-13 Mk 6:45-52
THURS. 1Jn 4:19-5:4 Ps 72:2,14,15bc,17 Lk 4:14-22a
FRIDAY 1Jn 5:5-13 Ps 147:12-15,19-20 Lk 5:12-16
SATURDAY 1Jn 5:14-21 Ps 149:1-6a,9b Jn 3:22-30
NEXT SUNDAY - THE BAPTISM OF THE LORD - Is 42:1-4,6-7 Ps 29:1a,2,3ac-4,3b,9b-10 Acts 10:34-38 Mt 3:13-17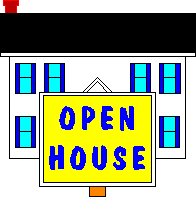 Open Houses
St. Dominic Academy, 2572 Kennedy Blvd., Jersey City, invites 8th graders and their parents to an Open House on Wednesday, January 23rd from 6-8 p.m. Those who have not yet taken the Coop Admission Test are invited to register for the alternate testing date on Thursday, January 10th at 4 p.m. Please call 201-434-5938, ext. 35 for more information.
Marist High School, 1241 Kennedy Blvd., Bayonne, invites everyone to an Open House on Thursday, January 24th at 7 p.m. Sharp. Come and witness the great things happening at Marist.
Xavier High School - 30 W. 16th Street in New York City is having Open House on Saturday, January 26th from 1-4 p.m. For more information call 212-924-7900.

Conferral Upon Archbishop Myers Rome, Italy
You are invited by Archbishop John J. Myers to join him in St. Peter's Square on June 29, 2002, as Our Holy Father places the Sacred Pallium (a stole which is the sign of pastoral office, representing close union with The Holy See) upon him.
A travel program has been planned to depart from United States on June 24. During the days leading up to the event on June 29, Archbishop Myers will celebrate Mass daily in different Basilicas in Rome, and interesting sightseeing experiences have been planned to include the wonderful history and culture of "the eternal city". An optional pre-tour to include Sorrento and Capri, as well as an optional post-tour to include Assisi, Florence and Venice is being offered.
Reservations are limited. If you would like a detailed brochure or for additional information, please contact: GREAT EXPERIENCES at 201-261-8484.

Prophet's Pilgrimage
The Romero Center in Camden, New Jersey is hosting a four-day social justice program for business persons and professionals called the Prophet's Pilgrimage. The Pilgrimage will bring participants into close contact with the people of the city as well as some of the agencies which are helping to improve the quality of life for city residents. Presentations on Scripture and justice and Catholic social teachings as well as time for prayer and reflection are also a part of the program. This pilgrimage is scheduled for January 31st-February 3rd, 2002. If you are interested in finding out more about this program, please contact John Klein at the Romero Center at 856-964-9777 or be e-mail at Romerocam@aol.com.

Padre Pio
The Padre Pio Prayer Group will be gathering on January 12th at 2 p.m. in Church followed by their meeting in the auditorium. All are welcome to join.
Our Lady of Guadalupe Society
On Saturday, January 5th the Our Lady of Guadalupe Society will celebrate the Feast of the
Three Kings with a 7:30 p.m. Mass in Church followed by fellowship in the auditorium.

page 4 Top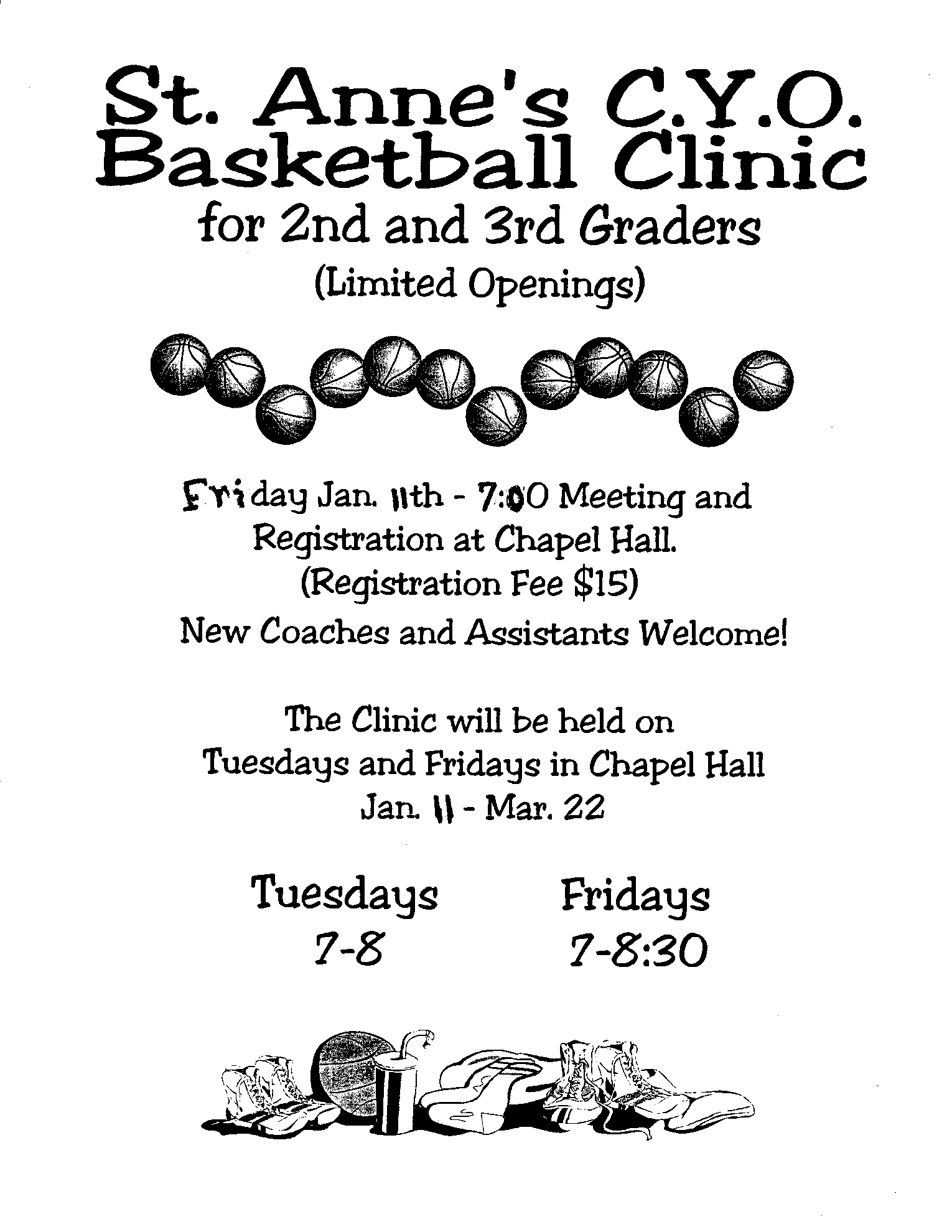 Top
page 5

Retreat
Do distractions stand in the way of your obtaining a sense of peace in the direction of your life? If so...The Emmaus Retreat Experience is for you.
The Emmaus Retreat Experience is for men 18 years of age and older who are open to the possibility that the Lord may be calling them to a church vocation.
The retreat will take place the weekend of February 15-17, 2002 at the Archdiocese Youth Center in Kearny. For more information contact the Vocations Office at 973-497-4365 or by e-mail at kellyric@rcan.org . Or visit our web site at www.rcan.org.

Cenacle Retreats

Cenacle Retreat House is located at 411 River Road in Highland Park, New Jersey.
Upcoming workshops/retreats are listed below:
January 4-6 Compulsive Eaters' Retreat, fee $125 - given by Ann Schehr, MS,CRC,RPRP
January 12 - Writing Retreat Day on Women Mystics from 9:30 a.m.-4:30 p.m., fee $40 - given by Sr. Mary Sullivan, r.c.
January 13 - An Afternoon For Caregivers from 1-6 p.m., fee $40 - given by Sr. Helen Beairsto, r.c.
January 19 - Day on Forgiveness and Reconciliation from 10 a.m.-4 p.m., fee $40 - given by Rev. Martin Padovani
January 20 - Be Still and Know That I Am God (Psalms) from 10 a.m.-4 p.m., fee $40 - given by Marie Cistrelli
January 27 - Day of Prayer (Spanish) from 10 a.m.-3 p.m., no fee listed - given by Sr. A. Weckerle, r.c.
If you are interested in any of these programs, please contact the Cenacle Retreat Office at 732-249-8100.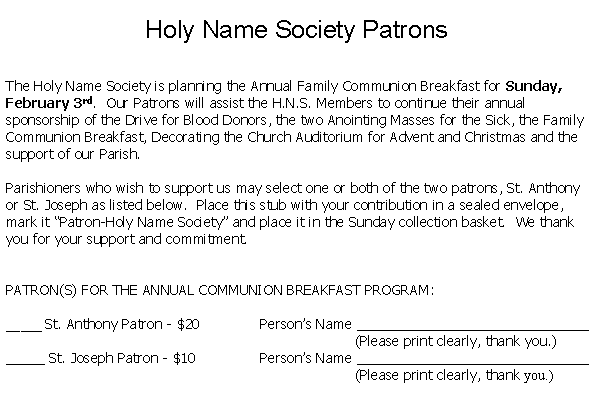 Top
page 6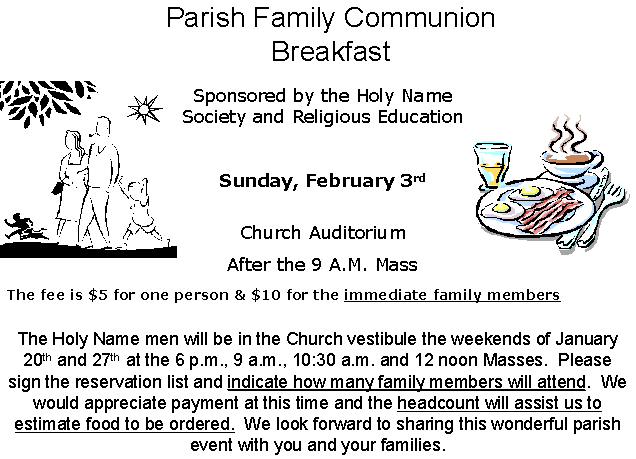 Top
page 7
Our Website
When you log on and browse around you'll see all kinds of information about our parish. Included, of course, will be the current activities for the many different organizations as well as an update as to what is going on with our parish family.
Do not let evil defeat you: Instead, conquer evil with good!!
By your wounded heart: teach us love, teach us love, teach us love..... -Daphne Fraser
Helping Hands
Sister Celeste and her "Helping Hands" group were recently in the Jersey Journal for their contribution to the senior community through knitting and/or crocheting.
Every Wednesday afternoon at 1 p.m. Sister Celeste gathers in St. Anne's Convent with those who are interested in making lap robes for nursing home patients. Come and join our afternoon social. Wool is supplied. If you wish to contact Sister Celeste, she can be reached at 201-792-5128.

C F M
Look to God this new year. Allow yourself to begin the year filled with "the light and the glory of God". Enrich your spiritual life by registering for one of the courses offered in the Christian Foundations for Ministry program. Classes meet once a week for a 2-hour session beginning the week of January 7th. They include The Gospel and Spirituality; The Liturgical Year; and Evangelization." For more information and a brochure call 973-497-4350.


Annulment Information Evening
An Annulment Information Evening is scheduled for Wednesday, January 9th. A canon lawyer from the Archdiocese of Newark will discuss the most recent theology, guidelines and requirements for obtaining a Church annulment. The information will be presented in terms that all can understand. A question and answer period will conclude the session. Pre-registration is not necessary. This evening of information will be held at St. Thomas the Apostle R.C. Church, (St. Peter Room), 60 Byrd Avenue, Bloomfield at 7:30 p.m. For additional information, please call the Office of Family Life Ministries at 973-497-4327.

Caldwell College
Caldwell College offers adult students a variety of programs to help complete a bachelor degree. Registration is open for Spring, Summer and Fall semesters. "On Campus" evening classes on a secure suburban campus; "External Degree" offers home study, no class attendance required. Call 973-618-3385 for appointment information and/or admissions packet.

Page 8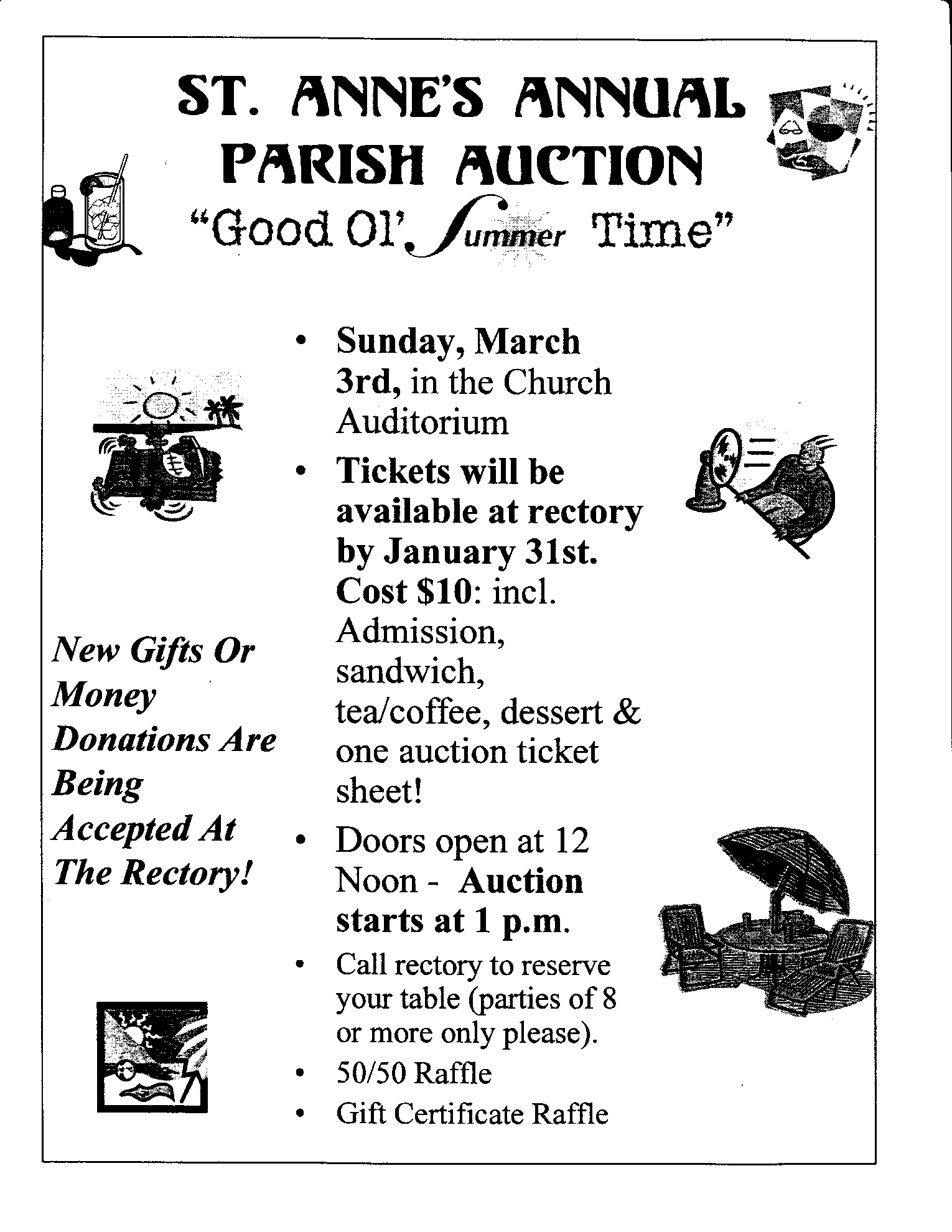 page 9
Personal Meditation
January 6th, 2002
EPIPHANY OF THE LORD
Mt 2:1-12
In the time of King Herod, after Jesus was born in Bethlehem of Judea, wise men from the East came to Jerusalem, asking, "Where is the child who has been born king of the Jews? For we observed his star at its rising, and have come to pay him homage." When King Herod heard this, he was frightened, and all Jerusalem with him; and calling together all the chief priests and scribes of the people, he inquired of them where the Messiah was to be born. They told him, "In Bethlehem of Judea; for so it has been written by the prophet: 'And you, Bethlehem, in the land of Judah, are by no means least among the rulers of Judah; for from you shall come a ruler who is to shepherd my people Israel.'" Then Herod secretly called for the wise men and learned from them the exact time when the star had appeared. Then he sent them to Bethlehem, saying, "Go and search diligently for the child; and when you have found him, bring me word so that I may also go and pay him homage." When they had heard the king, they set out; and there, ahead of them, went the star that they had seen at its rising, until it stopped over the place where the child was. When they saw that the star had stopped, they were overwhelmed with joy. On entering the house, they saw the child with Mary his mother; and they knelt down and paid him homage. Then, opening their treasure chests, they offered him gifts of gold, frankincense, and myrrh. And having been warned in a dream not to return to Herod, they left for their own country by another road.

Psalm 27:13
Leaning Our Whole Weight on God
During the nineteenth century, John Paton, a Presbyterian, was sent as a missionary to Vanuatu, a island group in the Southern Pacific under joint British and French administration. Since the people there had no Bible in their language, Paton began to translate Scripture. During the course of his work, he discovered there was no national equivalent for the word believe. For days he researched and struggled to find a term or phrase to convey the word believe.
A solution presented itself one day when a national came into his office worn out from a hard day's physical labor. The man flung himself on a chair, stretched out, and rested his legs on another chair. Lying full-length on two chairs, the man told Paton it felt good to lean his whole weight on those chairs. When Paton heard the man say "lean my whole weight on," he knew he had discovered the right term for the English word believe.
There is great truth in that lesson. To believe in God is to lean our whole weight upon him. It means trusting confidently and completely that God will come through for us. As a spiritual exercise this week, try John Paton's discovery for yourself. Find a verse of Scripture that contains the word believe. Then substitute "lean your whole weight on God." One example is Mark 5:36: "Don't be afraid, only [lean your whole weight on God.]"

Thought for the Day
The only way to make rapid progression the path of divine love is to remain very little and to put all our trust in Almighty God. This is what I have done.