© copyright stannes4/2000
February 24th, 2002
Second Sunday of Lent


Schedule of Masses Week of February 25th -March 3rd, 2002

Day

Time

Requested for

Requested by

Mon. Feb. 25th

7 A.M.

For the People of the Parish

9 A.M.

Douglas O'Neill

Coyle Family

Tues. Feb. 26th

7 A.M.

Edmund Hannon

Nora Browne & Family

9A.M.

the Walsh Family

James V. Walsh Jr.

Wed. Feb. 27th

7A.M.

John Delgado

Wife

9A.M.

Martin Colucci

Ruccio Family

7 PM

Mildred Samuellson

Chris Burke

Thurs. Feb. 28tht

7A.M.

Edmund Hannon

Daniel & Mary Daly

9A.M.

Douglas O'Neill

Mrs. Wilson & Son and Charles

Fri. March 1st

7A.M.

Frank Michael Borden

Katherine Borden

9A.M.

George Helmsdorfer

Family

Sat. March 2nd

9 A.M.

Pastor Gonzales

Gonzales Family

6 P.M.

Eugene & Josephine Ackerman

Isabelle & Charlotte

7:30PM

Senora de Gualdalupe

Patricia

Sun. March 3rd

7:30AM

Joseph Flatley

Daughters

9A.M.

Dorothy Anderson

Amenda & Chris

10:30AM

Karen Bertrand

Dot & Don Wetzel

12 Noon

James Lawrence

Agnes Lawrence
Sanctuary Gifts February 24th-March 2nd, 2002

Gift

In Memory Of

Requested By

Altar Wine

James F. Bald

Lou & Terry Carbone

Altar Bread

James F. Bald

Irene & Ed Castle

Sanctuary Lamp

James F. Bald

Braak Family

Altar Candles

James F. Bald

Ortega Family
Let Us Pray For Those Seriously Ill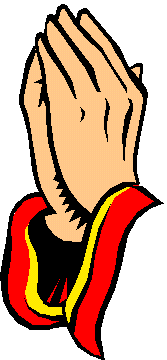 People will remain on sick list for 2 weeks unless otherwise notified:
Bridget Burke, Diane Dairo, Dorothy Ensmenger, Barbara Scocco, Cheryl Wood, and Corey Joseph Wood.


Vocation reflections

As Jesus was transfigured before their eyes, Peter, James, and John, heard a voice from the cloud say, "this is my beloved Son, with whom I am well pleased, listen to him." The voice of God speaks to men and women of today calling them to be Priests, Religious and Deacons. Will you listen to this voice?

If you feel this call, "inquire within" and Please contact the Vocations Office the Vocations Office at (973) 497-4365 or by E-mail at kellyric@rcan.org. Or visit our web site at www.rcan.org.
Page 2

STEWARDSHIP THOUGHT FOR THE WEEK


COMMITMENT
"Bear your share of the hardship which the Gospel entails," St. Paul tells Timothy in today's second reading. What sacrifice is asked of me for the sake of the Gospel? How willing am I to bear my share?

OUR WEEKLY OFFERING
February 2002
February 16/17 $5,971.
Month's Total $17,766.
Month's Average $5,922.
Mailed in $253.

We thank you!

WEEKLY AVERAGE COMPARISONS:
Month '01 Monthly Avg. '02 Monthly Avg.
January $6,957. $5,657.
February $6,070



HOLY HOUR FOR PRIESTS


Every Tuesday the Blessed Sacrament is exposed in the church from 3PM to 4PM. It is an hour of prayer for the priests and religious men and women of the church. Prayers are also said for an increase of vocations to the priesthood and religious life. We invite you to come and spend time with the Lord for these intentions and for your personal requests. The Holy Hour closes with Benediction of the Blessed Sacrament. If you cannot join us in church, we ask you to join us from a quiet spot in your home and pray with us, asking the Lord to guide and protect our priests.





Stations
During the Lenten Season there will be Stations of the Cross in Church on Fridays at 1 P.M. and 7 P.M. beginning February 15th and ending March 22nd.


Father Vic's Anniversary Celebration
Enclosed in this week's bulletin you will find an invitation to Father Vic's 25th Anniversary Mass being held on Sunday, May 19th at 4 p.m. More details about this celebration will be in next week's bulletin. Looking forward to sharing and celebrating this event with you!

CCD NEWS
* Sponsors' meeting Sunday, February 24th at 1 p.m. in Parish Center #3. All sponsors MUST be present. Candidates are welcome to attend but not necessary.
* Confirmation classes are in session every Thursday from 6:30-8 p.m. for public school students. NO CLASS ON HOLY THURSDAY (March 28th)!!
* Teachers' meeting Sunday, February 24th in Parish Center #3 from 11:30 a.m.-12:30 p.m.
* Parent Club Meeting, Sunday, March 3rd, in Parish Center #3 from 10-11:15 a.m. All parents from CCD should attend. Come and be a part of the program to show your cooperation.
* Parent Communion Meeting on March 3rd at 1 p.m. in Chapel Hall. Papers will be given out for you to choose your communion date. Please attend and be on time.
* Practice for Presentation of Last Supper for First Communicants will be March 7th, 11th, and 12th from 3-4:30 p.m. in Chapel Hall. If your child skips practice, he cannot be in Presentation!

Girl Scout Sunday
Come celebrate the 90th anniversary of Girl Scouts on Sunday, March 11th at 3 p.m. at the Cathedral Basilica of the Sacred Heart in Newark. Archbishop Myers will celebrate Mass.

Top
page 3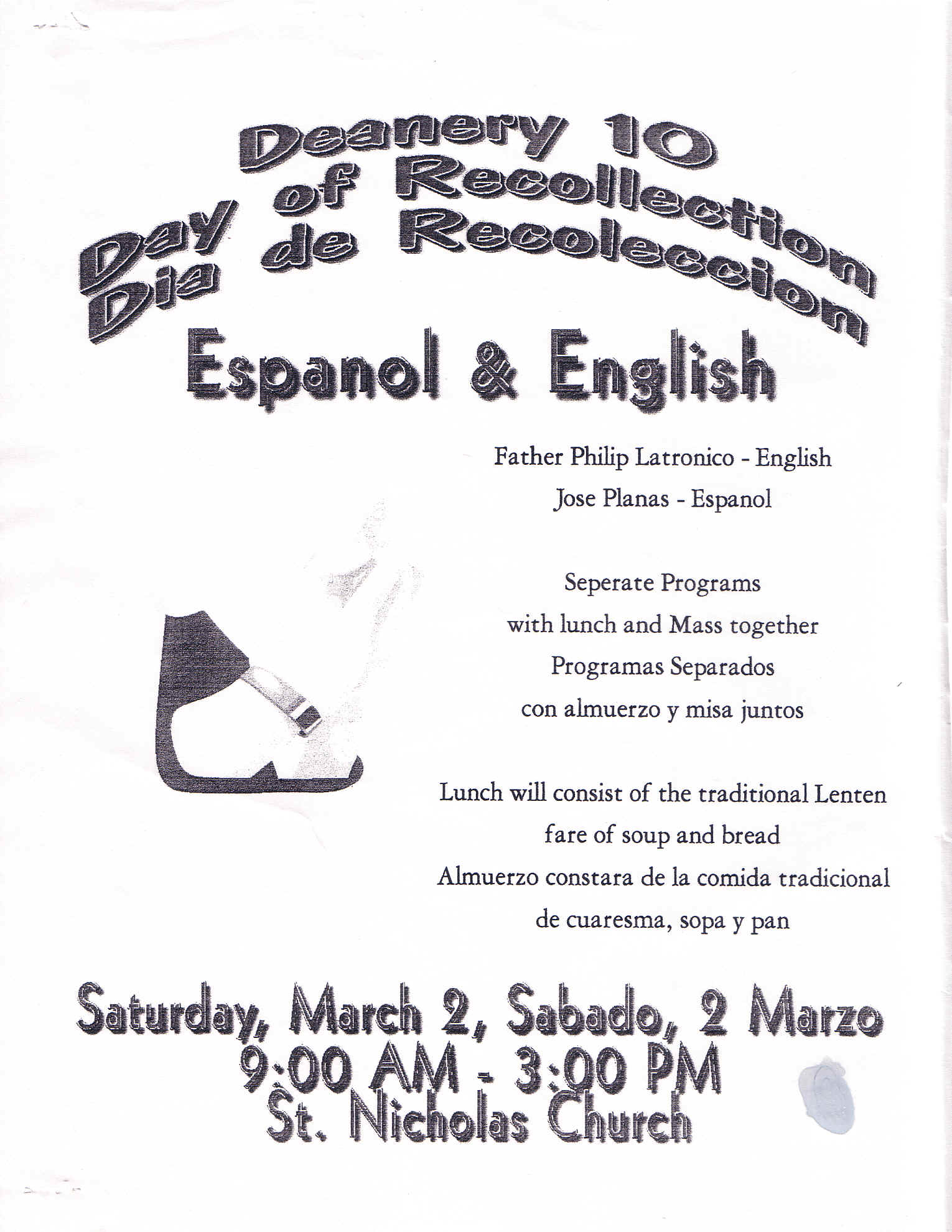 page 4
Wedding Anniversary Celebrations
The Archdiocese of Newark is once again holding their Wedding Anniversary Masses at the Cathedral Basilica of the Sacred Heart in Newark as follows:
5th & 25th Wedding Anniversary
April 7, 2002 at 4:30 p.m.
50th Wedding Anniversary
April 14, 2002 at 4:30 p.m.
* Deadline for April 7 reservations: March 27th * Deadline for April 14 reservations: April 3rd Please go to rectory to fill out form. There is no fee involved.

Theatrical Production
The Academy of Saint Aloysius Drama Club presents "Egad, The Woman In White" on March 7th, 8th and 9th at 7:30 p.m. in the auditorium located at 2495 Kennedy Boulevard in Jersey City. Tickets are $3 for students and senior citizens and $5 for all others. For more information, please call (201) 433-8877. Tickets will be sold at the door.

Open House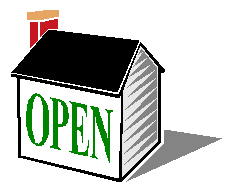 Caldwell College will host their Summer Semester Open House for the Adult Learner on Tuesday, March 5th starting at 6:30 p.m. in the Theatre Building. Complete your bachelor's degree through various customized programs that offer options for the busy adult. Call 973-618-3385, and ask for an adult admissions packet. Personal appointments are available.

$100 Raffle
On Saturday, March 2nd from 7 p.m. to 9 p.m., Marist High School in Bayonne will host its Eighth Annual $100 Raffle. The raffle will be drawn at a Dinner/Cocktail Party that evening. Each ticket entitles two people to be present at this event.
The raffle is limited to 300 tickets. If all 300 tickets are sold, Marist will give away $15,000 in prizes. The first prize, the last ticket drawn for the evening, will be worth $10,000; and there will be ten $500 prizes. The first ticket drawn is $500 and then every fiftieth (50th) number drawn, another $500 will be given.
If all 300 tickets are not sold, then 33 1/3% of the gross receipts will constitute the top prize and the 10 other prizes will constitute 16 2/3% of the gross receipts.
Only 300 tickets will be sold. Don't delay, purchase your ticket now. Proceeds from this event will enable Marist to enhance their academic and co-curricular programs. Please call 201-437-4544 to purchase your ticket today.

Annual Mass and Brunch
The annual Mass & Brunch of the Academy of Saint Aloysius Alumnae Association will be held on April 7th. Mass will be offered at 10:30 a.m. In the Xavier Center Chapel on the grounds of the College of St. Elizabeth; brunch will follow at 12 Noon in the Madison Hotel, Convent Station. Tickets are $35. Reservations close on March 30th. For further information, please contact Margaret O'Neill at 201-451-1389.

Annulment Information Evening
An Annulment Information Evening is scheduled for Wednesday, March 13th. A canon lawyer from the Archdiocese of Newark will discuss the most recent theology, guidelines and requirements for obtaining a Church annulment. The information will be presented in terms that all can understand. A question and answer period will conclude the session. Pre-registration is not necessary. This evening of information will be held at Corpus Christi R.C. Church, 218 Washington Place (School Cafeteria), Hasbrouck Heights at 7:30 p.m. For additional information, please call the Office of Family Life Ministries at 973-497-4327.

page 5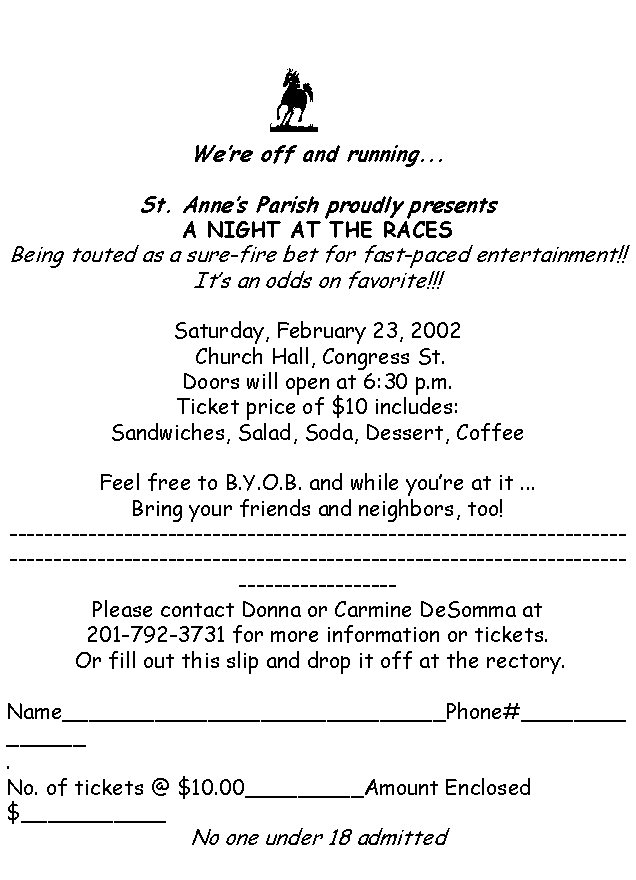 Top Page 6
Our Website
When you log on and browse around you'll see all kinds of information about our parish. Included, of course, will be the current activities for the many different organizations as well as an update as to what is going on with our parish family.
Do not let evil defeat you: Instead, conquer evil with good!!
By your wounded heart: teach us love, teach us love, teach us love..... -Daphne Fraser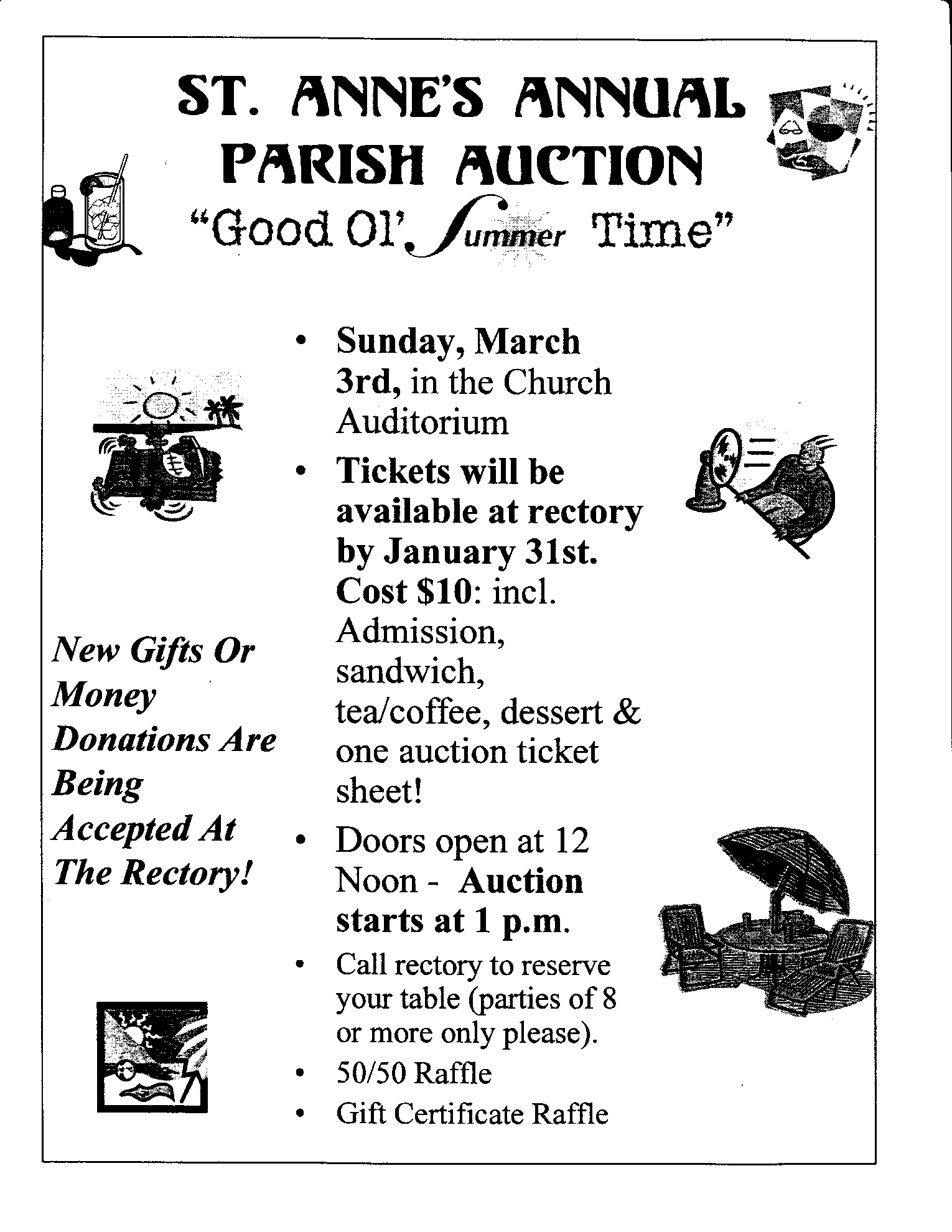 Top
page 7
MONDAY Dn 9:4b-10 Ps 79:8-9,11,13 Lk 6:36-38
TUES. Is 1:10,16-20 Ps 50:8-9,16bc-17,21,23 Mt 23:1-12
WED. Jer 18:18-20 Ps 31:5-6,14-16 Mt 20:17-28
THURS. Jer 17:5-10 Ps 1:1-4,6 Lk 16:19-31
FRIDAY Gn 37:3-4,12-13a,17b-28 Ps 105:16-21 Mt 21:33-43,45-46
SATURDAY Mi 7:14-15,18-20 Ps 103:1-4,9-12 Lk 15:1-3,11-32
NEXT SUNDAY - THIRD SUNDAY OF LENT - Ex 17:3-7 Ps 95:1-2,6-9 Rom 5:1-2,5-8 Jn 4:5-42



Bible Study and Reflection
Everyone is invited to a Bible Study and Reflection of the Word of God every Friday for one hour which begins at 7:30 p.m. and ends at 8:30 p.m. in Parish Center #4, except First Fridays and Good Friday. Father Jose and Father Julio conduct these gatherings. Prayer meeting follows, however, optional for the attendees. For more information, you may call Tina at (201) 653-4785, Arlene (201) 792-2255 or Father Jose/Father Julio at the rectory (201) 656-2490.

Catholic Film Festival March 7,8,9
Mark your calendar now for the "Faith on Film Festival 2002" at the East 59th Street Clearview Cinema in Manhattan sponsored by the Catholic Communication Campaign. The theme is "Moral Dilemmas: Good People, Bad Choices. How to decide what's right and why Catholic values matter". The program features five critically acclaimed films including "Sophie's Choice" and "The Ox-Bow Incident"

2002 Lenten Regulations

1. The days of both Fast and Abstinence during Lent are Ash Wednesday and Good Friday. The other Fridays of Lent are days of Abstinence.
- On a day of Fast, only one (1) full meal is permitted. Those between the ages of 18 and 59 are obliged to fast.
- On a day of Abstinence, no meat may be eaten. Those who have reached the age of 14 are obliged by the law of abstinence.
2. The obligation to observe the laws of Fast and Abstinence "substantially", or as a whole, is a serious obligation.
3. The Fridays of the year, outside of Lent, are designated as days of penance, but each individual may substitute for the traditional abstinence from meat some other practice of voluntary self-denial as penance.
4. The time for fulfilling the Paschal Precept (Easter Duty*) extends from the First Sunday of Lent, February 17, 2002 to the Solemnity of the Holy Trinity, May 26, 2002.
* Canon 920,§1. All the faithful, after they have been initiated into the Most Holy Eucharist, are bound by the obligation of receiving Communion at least once a year.

Page 8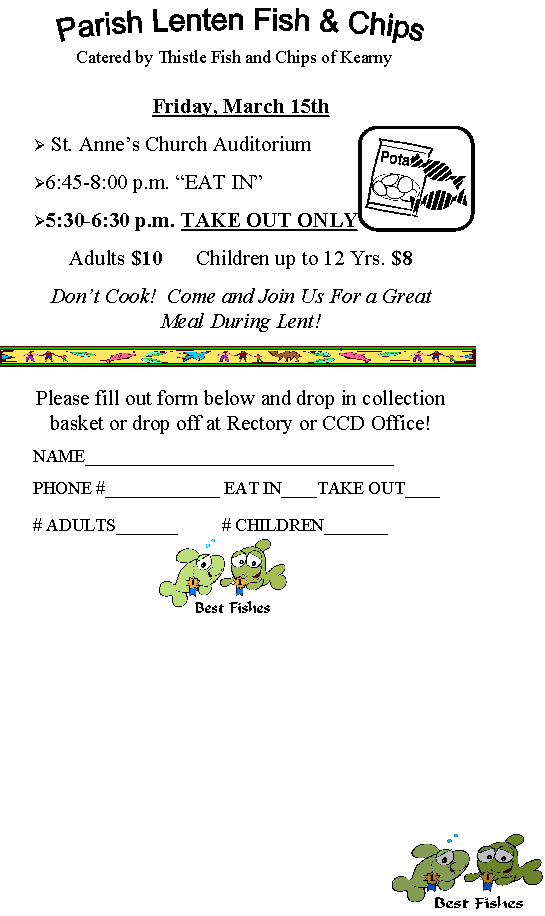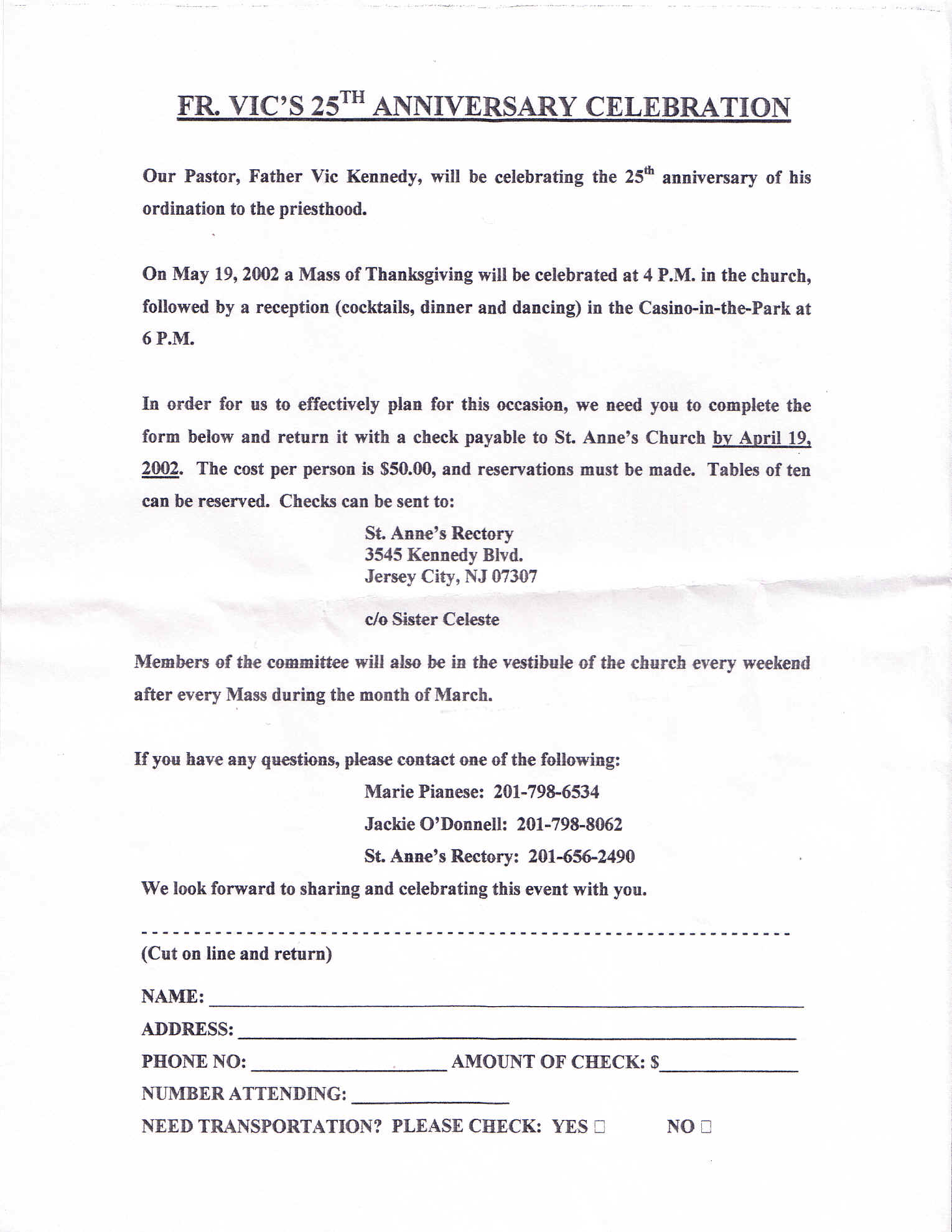 page 9
Personal Meditation
February 17th, 2002
Reflections
Second Sunday of Lent


Mt 17:1-9
Six days later, Jesus took with him Peter and James and his brother John and led them up a high mountain, by themselves. And he was transfigured before them, and his face shone like the sun, and his clothes became dazzling white. Suddenly there appeared to them Moses and Elijah, talking with him. Then Peter said to Jesus, "Lord, it is good for us to be here; if you wish, I will make three dwellings here, one for you, one for Moses, and one for Elijah." While he was still speaking, suddenly a bright cloud overshadowed them, and from the cloud a voice said, "This is my Son, the Beloved; with him I am well pleased; listen to him!" When the disciples heard this, they fell to the ground and were overcome by fear. But Jesus came and touched them, saying, "Get up and do not be afraid." And when they looked up, they saw no one except Jesus himself alone. As they were coming down the mountain, Jesus ordered them, "Tell no one about the vision until after the Son of Man has been raised from the dead." Psalm 119:63
Making Friends With Saints
Children need to be surrounded by positive role models if they are to emerge as healthy adults. Likewise, the saints (canonized and uncanonized) serve as role models to help us develop our spiritual lives.
Fortunately, God provides a wealth of saintly, godly, holy people who can inspire and instruct us. We find them in the past, as well as the present.
Saintly people are a diverse group. They are young and old, male and female. Some come from great wealth, while others emerge from the poorest of families. What they have in common is an uncommon closeness to God.
Yet the saints are very much like us--fully human. Even a quick reading of the lives of saints reveals their humanity. They lost their tempers, became angry, scolded God, were impatient, made mistakes and regretted them, struggled with doubt, and experienced dark nights of the soul.
In spite of all these things, they continued moving forward spiritually. Who would not be inspired toward greater holiness of life by the words from Etty Hillesum, a young Jewish woman who died at age twenty-nine in Auschwitz. With death and destruction all around her, she wrote this prayer in a diary discovered after her death in the camp: The misery here is quite terrible, and yet I often walk with a spring in my step…time and again, it soars straight from my heart, this feeling that life is glorious and magnificent….You have made me so rich, O God; please let me share your beauty with open hands. My life has become an uninterrupted dialogue with you. Like the psalmist, let us become friends with all who serve God. A good way to begin is by reading biographies of saintly, godly people.

Thought for the Day
The saints have no need of honor from us; neither does our devotion add the slightest thing to what is theirs. Clearly, if we venerate their memory, it serves us, not them. But I tell you, when I think of them, I feel myself inflamed by tremendous yearning.