© copyright stannes4/2000
May 19th, 2002
Pentecost Sunday


Schedule of Masses Week of May 20th - May 26th, 2002

Day

Time

Requested for

Requested by

Mon.May 20th

7 A.M.

For the People of the Parish

9 A.M.

Liv Bruno Spazian

Wife Frances

Tues.May 21st

7 A.M.

Alfred Driver

Margie Caruso

9A.M.

Msgr. Edward Larkin

Wed.May 22nd

7A.M.

Honor of St. Rita

Assunta Fusco

9A.M.

Raymond Fisher

Mary Fisher

7 PM

Honor of St. Rita

Frances Spazian

Thurs.May 23rd

7A.M.

Mary & Henry Engleke

Family

9A.M.

Margaret Musarra

Family

Fri. May 24th

7A.M.

Antonio Viganola

Tony Belfiore

9A.M.

Anthony DeLuise

Sat. May 25th

9 A.M.

Andrew Creazzo

Lina Creazzo

6 P.M.

St. Anthony

7:30PM

Liv. Stephanie Melendez

Sun. May 26th

7:30AM

James Mocarski

Family

9A.M.

Liv/Dec Members of Hanley Family

Family

10:30AM

Simone family

Carmela, Louis, & Michael Simone

12 Noon

Liv. Father Jorge Acosta
Sanctuary Gifts May 19th - May 25th, 2002

Gift

In Memory Of

Requested By

Altar Wine

Mary Appleman

Marie Pianese

Altar Bread

Frank Tango

Mr.&Mrs.Pasquale Tango

Sanctuary Lamp

Beatrice Clark

Marian & Anthony DiSanto

Altar Candles

Frank Tango

Tommasina Tango
Let Us Pray For Those Seriously Ill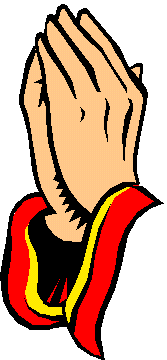 People will remain on sick list for 2 weeks unless otherwise notified:
Florence Cirone, Anthony Buchicchio, Rose Certo, Rose Renton, Ann Palmieri, Angelica Krajnik, Frances Muzikar, and Barbara Scocco.

Vocation reflections

"There are different gifts, but the same Spirit. There are different ministries but the same Lord." Each of us has been graced with certain gifts of the Spirit. They are active and they are ministries if we utilize them for the building up of the Church. The vocation question Pentecost Sunday asks is - how has God gifted you to serve? Perhaps the Lord is calling you to the priesthood or religious life?
If you feel this call, "inquire within" and Please contact the Vocations Office the Vocations Office at (973) 497-4365 or by E-mail at kellyric@rcan.org. Or visit our web site at www.rcan.org.
Page 2

STEWARDSHIP



STEWARDSHIP THOUGHT REFLECTION
Today we hear St. Paul remind the Corinthians that "There are different gifts, but the same spirit; there are different ministries but the same Lord." How am I using the gifts I've been blessed with?

OUR WEEKLY OFFERING
May 2002
May 11/12 $5,307.
Month's Total $11,587.
Month's Average $5,793.
Mailed in $435.

We thank you!

WEEKLY AVERAGE COMPARISONS:
Month '01 Monthly Avg. '02 Monthly Avg.
April $6,234. $5,496
May $5,629.



HOLY HOUR FOR PRIESTS


Every Tuesday the Blessed Sacrament is exposed in the church from 3PM to 4PM. It is an hour of prayer for the priests and religious men and women of the church. Prayers are also said for an increase of vocations to the priesthood and religious life. We invite you to come and spend time with the Lord for these intentions and for your personal requests. The Holy Hour closes with Benediction of the Blessed Sacrament. If you cannot join us in church, we ask you to join us from a quiet spot in your home and pray with us, asking the Lord to guide and protect our priests.





Holiday


Due to the observance of Memorial Day on Monday, May 27th, there will be ONLY a 9 A.M. Mass concelebrated.
NO 7 A.M. MASS THIS DAY!!



calendar meeting
On Tuesday, June 11th at 7 p.m. in the auditorium, St. Anne's annual Calendar Meeting will take place. To all Organizations: Please plan your calendar for July 1, 2002-June 30, 2003. Drop off a copy to the attention of "Georgene"at the rectory not later than May 31st! The purpose of this meeting is to discuss any conflicting dates for the Church facilities. Those who don't submit a calendar or don't attend the meeting, will have to accept what's available! Thank you.

St. Anne's Seniors
There was a scheduled meeting on the Parish calendar for St. Anne's Seniors on Monday, May 27th (Memorial Day). Due to the holiday IT HAS BEEN CANCELED!!

Regarding Wills
"A Will is an important part of every estate plan". A person who dies without a Will (in testate) has an estate plan of sorts, but not his or her own plan. For more information, please call John McKenna at Planned Giving Office at 973-497-4125.

Top
page 3
Our Website
When you log on and browse around you'll see all kinds of information about our parish. Included, of course, will be the current activities for the many different organizations as well as an update as to what is going on with our parish family.
Do not let evil defeat you: Instead, conquer evil with good!!
By your wounded heart: teach us love, teach us love, teach us love..... -Daphne Fraser
page 4
MONDAY Jas 3:13-18 Ps 19:8-10,15 Mk 9:14-29
TUES. Jas 4:1-10 Ps 55:7-11,23 Mk 9:30-37
WED. Jas 4:13-17 Ps 49:2-3,6-11 Mk 9:38-40
THURS. Jas 5:1-6 Ps 49:14-20 Mk 9:41-50
FRIDAY Jas 5:9-12 Ps 103:1-4,8-9,11-12 Mk 10:1-12
SATURDAY Jas 5:13-20 Ps 141:1-3,8 Mk 10:13-16
NEXT SUNDAY - THE MOST HOLY TRINITY SUNDAY Ex 34:4b-6,8-9 Ps Dn 3:52-56 2cor 13:11-13 Jn 3:16-18



"St. Anne" Festival 2002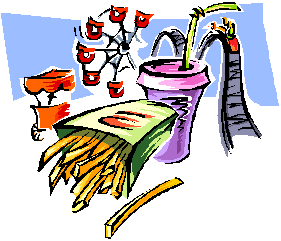 St. Anne's Festival is set for the weekend of July 26th, 27th, 28th. There will be food, entertainment and games for both children and adults. Everyone always enjoys stopping by for the activities.
Unfortunately for the Committee, every year they run into the same problem with a lack of volunteers. The only way an affair like this can be successful is with "helping hands" and "commitment". You can consider this to be your Stewardship of Time to the church. Festival Meetings are held every Tuesday from now until the Festival in Parish Center #3 at 7 p.m. Stop in at the next meeting on May 7th. These meetings are open to anyone and everyone who is interested in helping out in any way possible! If you're interested, please pick up a form from the church vestibule. New faces are welcome!

Second Collection
Today's collection is for the Church in Latin America/Catholic Communication Campaign (Communicating God's Word). It's an important way for the faithful in this country to express solidarity with their brothers and sisters to the south whose pastoral and material needs are great. Donations to the Collection fund projects throughout Mexico, Central and South America, and the Caribbean that bring marginalized people more fully into the life of the Church. Your gift to the Collection provides greatly needed religious training to rural communities and indigenous populations, helping to enrich people's faith with genuine Catholic teaching.
Please contribute generously. For more information, see www.usccb.org/latinamerica .



Future School Leaders Program
Teachers! Are you interested in Catholic school leadership? Do you feel called to accept the challenge of leading a Catholic school? The Future School Leaders Program of the Archdiocese of Newark seeks to form Catholic school leaders in the three foundational roles of spiritual, educational and managerial leadership. Applications are being accepted for the new cohort beginning in September 2002.
Pre-requisites include: practicing Roman Catholic; a minimum of 5 years teaching in a Catholic school; recommendation of both pastor and current principal; and willingness to pursue a Master's degree and certification in administration.



Track Dinner
There will be a dinner held on Friday, May 31st at 6 p.m. for St. Anne's Track Team. It will be held in St. Anne's Church Auditorium.


Top page 5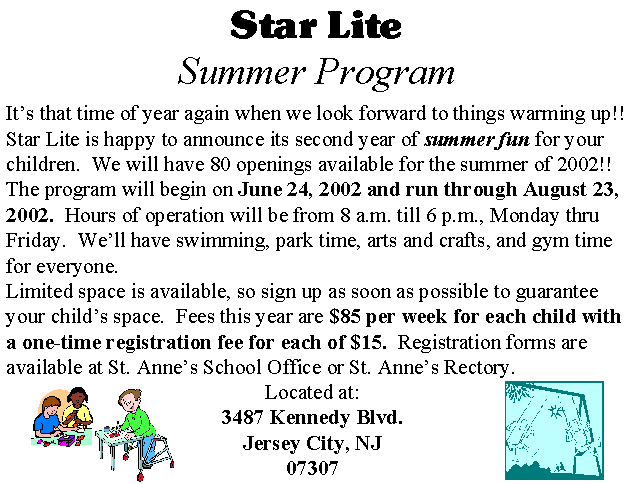 Top Page 6
Honor Cardinal McCarrick with RENEW!
Theodore Cardinal McCarrick will be the guest of honor at RENEW International's Dinner Gala on the center stage at the beautiful New Jersey Performing Arts Center on June 4th. You can honor this great priest who led our archdiocese and supports RENEW's work of spiritual renewal in parishes around the country and the world. For more information about attending the Gala or placing a journal ad, please call Jose Hernandez at 908-769-5400 x112 or visit www.RENEWgala.org .


Natural Family Planning
The Archdiocese of Newark, in conjunction with Holy Name Hospital in Teaneck, is offering a program in Natural Family Planning to foster responsible parenthood and marriage enrichment. NFP is an educational program that helps couples plan their family size and is presented by a trained married couple in a series of four (4) meetings, one each month, at Holy Name Hospital. A new course is scheduled to begin on Wednesday, June 5th at Holy Name Hospital at 8 p.m.. Pre-registration is required. For additional information/registration, please call 201-833-3121.
Annulment Information Evening
An Annulment Information Evening is scheduled for Wednesday, June 12th. A canon lawyer from the Archdiocese of Newark will discuss the most recent theology, guidelines and requirements for obtaining a Church annulment. The information will be presented in terms that all can understand. A question and answer period will conclude the session. Pre-registration is not necessary. This evening of information will be held at Ss. Peter & Paul R.C. Church at 404 Hudson Street in Hoboken at 7:30 p.m. For additional information, please call the Office of Family Life Ministries at 973-497-4327.

Italy Pilgrimage
Open invitation to join Father Will Roger Malave, of the St. Joseph Center in Ohio, and a group from St. Joseph on a trip including Rome, Vatican, audience with Pope John Paul, Montecassino, Pompeii, Padre Pio, Lanciano, plus a side trip to Assisi or Florence - September 29-October 7th - $1650/per person. FREE brochure, Call Now, LIMITED Seating. Dan & Theresa (330) 343-3513 or e-mail DanRybar@cs.com .

Top
page 7
Religious Education Application
Please enroll my child for the upcoming Religious Education classes which will begin in September. (Please use separate application for each child.)
Name of Child:________________________DOB:___________Grade:______School:____________
Catholic: Yes ( ) No ( ) If yes, Church baptized:____________________Date:_________ First Communion : Yes ( ) No ( ) If yes,Church_____________________Date:_________
Confirmation: Yes ( ) No ( ) If yes, Church________________________Date:_________
Name Parent/Guardian:______________________________________Home Phone:_______________
Address:____________________________________________________Work Phone:________________
In case of emergency, please call:
Name:_________________________Relationship to child:______Phone #____________

Weekend Retreat for Separated or Divorced
A weekend retreat for separated or divorced people will be given on June 7th,8th, & 9th of 2002 in Newton, New Jersey by a Franciscan Retreat Team. For more information, please call Father Tom Kelly, OFM at 201-531-0741 or Deacon Milt at 973-208-8430.

CCD News
· New registration is now being accepted!! Payment is not necessary at time of registration. Please fill out form above, attach copy of baptismal certificate along with $40 fee and drop off at CCD Office.
· Re-registration can be done over the phone or in person in the CCD Office (Monday thru Thursday). Please call first (201-659-1794) before coming.
· Please pick up report cards and awards if you didn't attend the May 5th Social.
· First Communicants sang beautifully for Communion. We're trying to get a children's choir started. Please have them at the 9 a.m. Mass on Sundays so they can sing their songs. In September, we would like to plan a Children's Liturgy. This would be a beginning.
· Forms were given out at the Closing Social for a fundraiser. Please return with payment by May 30th. If you haven't received a form, please pick one up in the CCD Office.



Newly Ordained
Most Rev. John J. Myers, Archbishop of Newark, will ordain Deacon Jorge Acosta to the priesthood for the Archdiocese of Newark next Saturday, May 25th at 10 a.m. Please remember him in a very special way in your prayers as he enters his retreat of preparation this week.
St. Anne's Parish has been blessed this past year by the presence of Deacon Jorge. He generously shared his knowledge and spirituality with those who participated in our RCIA Program and through his touching homilies. Anyone wishing to attend his ordination, please sign up for the bus at the rectory. Bus will leave from in front of St. Anne's at 8 A.M. SHARP!
On Sunday, May 26th, Father Jorge will say his First Mass at St. Anne's at 12 Noon. A reception for him will follow in the auditorium.

Page 8
Teachers' Job Fair
The Office of the Superintendent of Schools is holding a Teachers Job Fair on Thursday, June 6, 2002 from 4:30-7:30 p.m. at the Archdiocesan Center in Newark. High school and elementary principals will be in attendance. To register or for more information, please call 973-497-4260 or e-mail KAVANAAN@RCAN.ORG.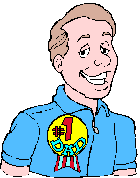 Father's Day Bouquet
Next weekend, the Father's Day cards and offering envelopes will be available in the church vestibule. There will be a depository next to the altar starting next weekend to place your donation in for the Father's Day Bouquet. On June 16th (Father's Day), there will be a list in memory of those living and deceased fathers displayed in the church vestibule and white carnations will be placed next to the statue of St. Joseph. Each flower will be "in memory" or "in honor" of a father.

Rite of Christian Initiation of Adults
The RCIA Team of St.Anne's is now accepting registration for all who wish to become Catholic of for those who have been baptized Catholic and have not received their Sacraments of First Communion and/or Confirmation.
This formation is a gradual process consisting of weekly classes after the 10:30am Mass on Sundays. If you are aware of any person who is interested in becoming a Catholic or needs to receive their Sacraments, please contact Janice Fiorese at the rectory 201-656-2490.
Name: ___________________________________________________________
Address: _________________________________________________________
Phone: ____________________________________________
page 9
Personal Meditation
Sunday
May 19, 2002
Pentecost Sunday
Reflections
Jn 20:19-23
19 When it was evening on that day, the first day of the week, and the doors of the house where the disciples had met were locked for fear of the Jews, Jesus came and stood among them and said, "Peace be with you." After he said this, he showed them his hands and his side. Then the disciples rejoiced when they saw the Lord. Jesus said to them again, "Peace be with you. As the Father has sent me, so I send you. "When he had said this, he breathed on them and said to them, "Receive the Holy Spirit. If you forgive the sins of any, they are forgiven them; if you retain the sins of any, they are retained."

Psalm 101:3
(The Jerusalem Bible)
Some Habits to Take On
Yesterday we considered some habits to give up. Today let us think about habits to take on.

• Take on more time to pray. Add to your prayer life by rising fifteen minutes earlier, using ten minutes of your lunch hour, or retiring a few minutes earlier. Use the time to pray and meditate.

• Take on more study of Scripture. Give up some of the time you use reading newspapers and magazines and devote the time saved to studying a book of the Bible.

• Take on the virtue of generosity. Be extra generous with your money, time, and talents. Share with someone who has less than you and is in need of assistance.

• Take on speaking words of encouragement. The world is filled with bad news and sad news. People's lives are filled with harsh criticism and very little praise. Be the one who lifts spirits with words of encouragement.

• Take on self-denial and sacrifice. In a society where looking out for "number one" is fashionable, be the one who practices self-denial and sacrifice. Give yourself to do God's will.

• Take on justice. Don't follow the crowd. Where there is an injustice, be the one to speak out and act to help. Often it takes just one person to do so and thereby begin changing the situation.

Thought for the Day

God's love inspires me.
God's love energizes me.
God's love motivates me.
Through God's love
I will work and act
to benefit those around me.



All of us have been baptized into one and the same Spirit. That same Spirit, the Advocate, was given as gift to the disciples to strengthen them to go forth in the name of the Lord, "to renew the face of the earth".