© copyright stannes4/2000
page 1
page 2
Page 3
July 28th, 2002
17th Sunday in Ordinary Time


Schedule of Masses Week of July 29th-August 4th, 2002

Day

Time

Requested for

Requested by

Mon.July 29th

7 A.M.

For the People of the Parish

9A.M.

Joseph Tremiteck

Carmela & Louis Simone

Tues.July 30th

7 A.M.

John F. Yori

Wife & Daughter

9A.M.

Virginia Donges

JCPD Juvenile Div.

Wed.July 31st

7A.M.

Raymond Spellmeyer

Madeline Kenny

9A.M.

Thanksgiving Mass

Burke Family

7 P.M.

Eugene Feeney

Feeney Family

Thurs.Aug. 1st

7A.M.

Liv/Dec Members of Krieger Family

Family

9A.M.

Marie Wilkins

Family

Fri. Aug. 2nd

7A.M.

Healing of families

Friend

9A.M.

St. Joseph Prayer Group

Theresa

7P.M.

Lester Infante

Naviello Family

Sat. Aug. 3rd

9 A.M.

Eileen Baciagalupo

John & Helemary

6 P.M.

Anna Burgeos

Ronnie Reilly

7:30PM

Rose Mary Colucci

Paterson St. Senior Bowling League

Sun. Aug. 4th

7:30AM

James Mocarski
Family
9 A.M
Dominic & Marie Mustello
Michelle M.

10:30AM

Liv/Dec Members of Hanley Family
Family

12 PM

Monica Keenan
Keenan Family
Sanctuary Gifts July 28th-August 3rd, 2002

Gift

In Memory Of

Requested By

Altar Wine

James Casey

Christina Burke

Altar Bread

Concette Pallante

Mr. & Mrs. P. Scalia & Family

Sanctuary Lamp

Theresa Mulkeen

Marian & Anthony Di Santo

Altar Candles

Bridget Mulkeen
Margaret Hennessey
Let Us Pray For Those Seriously Ill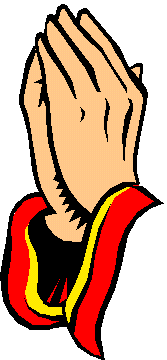 People will remain on sick list for 2 weeks unless otherwise notified:
Florence Cirone, Ethel Melocco, Dorothy Ensmenger, Eugene Smarth, Angelica Krajnik, and Arthur Fabian.

Vocation reflections

The Lord allowed Solomon to ask for anything he might want. Solomon asked for an understanding heart that he might be a better servant of the people. Is the Lord calling you to serve His people with an understanding heart? Is it possible that He wants you to do this as a Priest, Deacon or Religious?
If you feel this call, "inquire within" and Please contact the Vocations Office the Vocations Office at (973) 497-4365 or by E-mail at kellyric@rcan.org. Or visit our web site at www.rcan.org.
Page 4 Top

STEWARDSHIP



STEWARDSHIP SCRIPTURE REFLECTION
We've all heard the saying, "where your heart is, there your treasure lies." Is there anything for which you would sell everything you have? Probe your heart to see what you value most. And like Solomon, pray for the wisdom to discern what is good and what is not, what serves life and what hinders it.

OUR WEEKLY OFFERING
July 2002
July 21/21 $4,828.
Month's Total $15,391.
Month's Average $3,848.
Mailed in $130.

We thank you!

WEEKLY AVERAGE COMPARISONS:
Month '01 Monthly Avg. '02 Monthly Avg.
June $6,659. $5,368
July $6,658.




Location of our Parish Center
For those who are unfamiliar with the location of St. Anne's Parish Center, it's the annex section of St. Anne's School. The entrance is located behind the rectory.
Directions: Take the pathway to the left of the rectory, proceed through brown gate on right. Door to Parish Center is right there. Ring the doorbell of the room meeting is in and someone from that meeting will answer the door.
Rite of Christian Initiation of Adults
The RCIA Team of St.Anne's is now accepting registration for all who wish to become Catholic of for those who have been baptized Catholic and have not received their Sacraments of First Communion and/or Confirmation.
This formation is a gradual process consisting of weekly classes after the 10:30am Mass on Sundays. If you are aware of any person who is interested in becoming a Catholic or needs to receive their Sacraments, please contact Janice Fiorese at the rectory 201-656-2490.
Name: ___________________________________________________________
Address: _________________________________________________________
Phone: ____________________________________________
HOLY HOUR FOR PRIESTS


HOLY HOUR WILL BE SUSPENDED FOR THE SUMMER MONTHS OF JULY AND AUGUST. IT WILL RESUME IN SEPTEMBER. PLEASE PRAY FOR OUR PRIESTS FROM YOUR HOME DURING THIS TIME.





NO BINGO
Bingo games for Tuesday and Friday have been TEMPORARILY CANCELLED due to late filing of Bingo License Application!

Bingo will resume on Tuesday, July 30th!


Top
page 5
MONDAY Jer 13:1-11 Ps Dn 32:18-21 Jn 11:19-27
TUES. Jer 14:17-22 Ps 79:8-9,11,13 Mt 13:36-43
WED. Jer 15:10,16-21 Ps 59:2-4,10-11,17-18 Mt 13:44-46
THURS. Jer 18:1-6 Ps 146:1-6 Mt 13:47-53
FRIDAY Jer 26:1-9 Ps Jer 69:5,8-10,14 Mt 13:54-58
SATURDAY Jer 26:11-16,24 Ps 69:15-16,20-21 Mt 14:1-12
NEXT SUNDAY - 18th SUNDAY IN ORDINARY TIME Is 55:1-3 Ps 145:8-9,15-18 Rom 8:35,37-39 Mt 14:13-21


Dear Parishioners,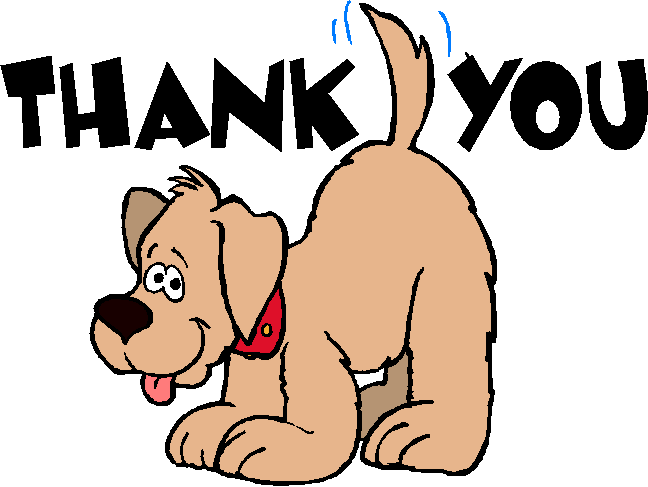 I wish to thank all of you for your generous and loving celebration of my 25th Anniversary of my priesthood.
In gratitude, I would like to give as a gift to our Parish a new garden created in honor of Our Lady of Perpetual Help (my mother, Socorro Kennedy, is named after her), and my vocation is due to the Blessed Mother. I dedicate this garden to all our parishioners - past, present and future. I hope and pray that it will be a living sign of God's desire to form us into his own garden where each of us can grow to our fullest potential.
Again, thank you for your love and support and for being the family of St. Anne.
Father Vic


College ONLINE
Felician College's Virtual Campus now offers ONLINE -
· 33 credit Master of Art in Religious Education
· 18 credit Graduate Certificate in Religious Education
· 18 credit Post-Masters Certificate in Religious Education
· Discounts of up to 50% to clergy, vowed religious, and qualified lay persons in either paid or volunteer ministry.
Visit the website of Felician College at www.felician.edu or call the Office of Adult & Graduate Admissions at 201-559-6055.

Future School Leaders Program
Teachers! Are you interested in Catholic school leadership? Do you feel called to accept the challenge of leading a Catholic school? The Future School Leaders Program of the Archdiocese of Newark seeks to form Catholic school leaders in the three foundational roles of spiritual, educational and managerial leadership. Applications are still being accepted for the new cohort beginning in September 2002.
Pre-requisites include: practicing Roman Catholic; a minimum of 5 years teaching in a Catholic school; recommendation of both pastor and current principal; and willingness to pursue a Master's degree and certification in administration.
For further information and application contact: Sister Elizabeth Scully, CND at 973-497-4260 or 171 Clifton Avenue, Newark, NJ 07104 or email scullyel@rcan.org .

Top page 6
Top page 7
Top Page 8
The Gift Shop
St. Anne's Gift Shop is located in the rectory. Hours of operation are Monday thru Thursday 9 a.m.- 4 p.m.
For the months of July and August it will be closed on Sundays.

Adult Annual Young Adult Mass and Barbecue
Attention men & women, ages 18-39! The Archdiocese of Newark is planning a party for you on the afternoon of August 11th at Schmidt's Woods in Secaucus. The Annual Young Adult Mass & BBQ will begin at 12 p.m. with the Sacrament of Reconciliation, followed by Mass at 1 p.m. celebrated by our new shepherd, Archbishop John J. Myers. Music for the Mass will be provided by Grace Notes. After Mass, join the Archbishop and your peers for an afternoon of fellowship and fun, including an all-you-can-eat BBQ, live entertainment, volleyball, horseshoes, other games & prizes, as well as access to the Secaucus town pool (extra fee). Cost is $15 before July 26, or $25 after. For more info, contact the Office of Young Adult Ministry at 973-497-4502.. Don't miss out on this great day of faith, friendship, and fun!

100th Anniversary of St. Anne's Church


In anticipation of the 100th Anniversary celebration of St. Anne's Church (2004), our Parish Secretary is beginning to gather "memorabilia" on St. Anne's Church. We're hoping to gather enough information to publish a journal for this Anniversary.
It would be appreciated if St. Anne's parishioners (past or present) would be willing to share some of their "memories" of St. Anne's Parish. Written details and/or pictures from "back when", your experiences involving the Societies you belonged to, any activities that took place, the parish priests who celebrated Mass every Sunday and any other good thoughts you'd like to share.
What we're hopefully looking for are memories (photos/information) from each decade. Description of the buildings/grounds (church, convent, school) from back then to present. What kind of changes were made? We're only going to be able to publish whatever information we receive. Please feel free to pass the word and contact past parishioners who have moved out of the parish. If they have any input, it would be appreciated.
All information should go to the attention of Georgene at the rectory. There is a good possibility that any pictures that are given for this journal, may not be returned.

Dear Friends,

It is hard for me to explain to all of you just how happy and at home you have all made me feel.
I want to thank you for the wonderful Reception that you had given me after my First Mass. I really enjoyed having all my friends and family, especially my family of St. Anne's.
Thank you so much,
Father Jorge Acosta

C F M
SET YOUR HEART ON GOD. Learn more about God's love and compassion so that your decisions are based on your desire to serve him. Register for the Christian Foundations for Ministry Program. Classes begin in September and last for eight weeks; the group meets once a week. The Old Testament and Spirituality; The Church; Spirituality and Ministry are offered. For information, call 973-497-4350.

Top Page 9
Our Website
When you log on and browse around you'll see all kinds of information about our parish. Included, of course, will be the current activities for the many different organizations as well as an update as to what is going on with our parish family.
Do not let evil defeat you: Instead, conquer evil with good!!
By your wounded heart: teach us love, teach us love, teach us love..... -Daphne Fraser
Saint Anne Festival
St. Anne's Festival is set for the weekend of July 26th, 27th, 28th. There will be food, entertainment and games for both children and adults.
Festival Meetings are held every Tuesday from now until the Festival in Parish Center #3 at 7 p.m. These meetings are open to anyone interested in helping out! Please pick up a Volunteer Form from the church vestibule.

Homemade Delights


If you like to bake...cookies, brownies, or a cake, happy faces you would make, for our Parish Name Sake! To make a donation to the Pastry, Dessert and Homemade Delights Booth at St. Anne's Festival, please contact Pat Roda at 201-792-5530.
How Sweet It Is?

Good-bye Basket Wheel...Hello Candy Wheel!
Jackie O. and the group who organized their great Basket Wheel in past years are planning a Candy Wheel for this year's festival.
The Basket Wheel was a success because our parishioners donated such beautiful items for the baskets. This year, instead of gifts, monetary donations would be appreciated so Jackie O and her group can purchase the candy themselves.
Donations can be dropped off at the rectory, marked "Jackie O/Candy Wheel". Thanks!
Gift Wheel
The Padre Pio and St. Joseph Prayer Groups will be sponsoring a booth at St. Anne's Festival. Donations of new/unused gifts will be gladly accepted. If you feel you do not have the time to shop, monetary donations will also be gladly accepted. Time is drawing near. Items or donations can be dropped off at the rectory marked "St. Joseph Prayer Group".

Programs in Theology, Spirituality, and Scripture
The Center for Theological and Spiritual Development at the College of St. Elizabeth offers many excellent programs, i.e., certificates workshops, lectures, and special events throughout the year. Please call 973-290-4300/4364 for Pathways, a brochure giving all of the details about these events or visit our website at www.csespirit.org

Finding Hope
Many continue to grieve the personal losses of the September 11th tragedy. Others are direct survivors of the attack. All struggle with a grief that is unique. Finding Hope is a spiritually-based bereavement support group program for those directly affected by the events of September 11th. If you would like further information about this program, please call the Office of Family Life Ministries of the Archdiocese of Newark at 973-497-4327.

Wills
"You never need to change your Will unless...your financial circumstances change...your marital status changes...the tax laws change...you acquire real estate in another state." You may never need to change your Will, unless you experience some of life's most common events. For more information on Wills or Estate Planning, please call the Office of Planned Giving at (973) 497-4125.

Page 10 Top
Personal Meditation

July 28th 17th Sunday in Ordinary Time
Reflections
Mt. 13:44-52
"The kingdom of heaven is like treasure hidden in a field, which someone found and hid; then in his joy he goes and sells all that he has and buys that field. "Again, the kingdom of heaven is like a merchant in search of fine pearls; on finding one pearl of great value, he went and sold all that he had and bought it. "Again, the kingdom of heaven is like a net that was thrown into the sea and caught fish of every kind when it was full, they drew it ashore, sat down, and put the good into baskets but threw out the bad. So it will be at the end of the age. The angels will come out and separate the evil from the righteous and throw them into the furnace of fire, where there will be weeping and gnashing of teeth. "Have you understood all this?" They answered, "Yes." And he said to them, "Therefore every scribe who has been trained for the kingdom of heaven is like the master of a household who brings out of his treasure what is new and what is old."

Psalm 9:12
Lonely People
Just weeks before his death, Elvis Presley, was asked by a reporter, "Elvis, when you started playing music, you said you wanted three things in life. You wanted to be rich; you wanted to be famous; and you wanted to be happy. Are you happy, Elvis?" The singer replied, "No, I'm as lonely as hell."
How ironic and how sad. Elvis Presley was rich, famous, and surrounded by all sorts of people. Yet he was lonely. At a first reading, Elvis' comment could be viewed as offensive, but he actually defined his issue accurately. Hell is a lonely place.
There are many people just like Elvis. Though they live in crowded cities and apartment buildings they feel alone.

The note left behind by a Chicago woman who jumped off the fourteenth floor of her apartment building explained that she killed herself because of loneliness. A reporter at the scene interviewed a neighbor who said, "I wish I'd known she was lonesome. I'm lonesome myself."
Loneliness is a burden, even for psychologists. The Portland Oregonian published a story about a prominent clinical psychologist who took his own life. In a note left for his staff, he said, "Tonight I feel tired, alone, and suddenly very old. The full understanding of these feelings will come only when you, too, are tired, alone, and old."
The truth is that all of us experience feelings of loneliness. There may be times when we go an entire day without speaking to anyone or having someone speak to us. There may be times when we wonder if anyone really cares whether we live or die. In those moments of loneliness, we should turn to prayer and not despair. We should turn our loneliness over to God and ask him for special grace.

Prayer for the Day
Loving God, Remember me when I am lonely. Into my darkness bring your light, to my weakness bring your strength.