© copyright stannes4/2000
Page 1
August 4th, 2002
18th Sunday in Ordinary Time


Schedule of Masses Week of August 5th-11th, 2002

Day

Time

Requested for

Requested by

Mon.Aug 5th

7 A.M.

For the People of the Parish

9A.M.

(Liv) Fran & Ann

Theresa

Tues.Aug 6th

7 A.M.

Charles T. Schaadt Sr.

Family

9A.M.

Thanksgiving of St. Theresa of Lisieux

Theresa Mucci

Wed.Aug 7th

7A.M.

Joseph Volpe

Concetta & Frank Volpe

9A.M.

Sal Favazzi

Family

7 P.M.

Raymond H Spellmeyer

Tango Family

Thurs.Aug. 8th

7A.M.

Terri Rogazzo

Kohrherr Family

9A.M.

Ken Melroy

Family

Fri. Aug. 9th

7A.M.

Pastor Gonzales

Samson & Gonzales Families

9A.M.

Ellen and Peter Ward

Robert Kane

Sat. Aug. 10th

9 A.M.

Florence Driver

Margie Caruso

6 P.M.

James & Helen Starz

7:30PM

Honor of St. Jude

Ada Rodriguez

Sun. Aug. 11th

7:30AM

Raymond Spellmeyer
Kohrherr Family
9 AM
Gail Burke
Amanda Bowman

10:30AM

Albert Froidevaux
Family

12 PM

Aniell DeLuise
Sister-in-law

1:30PM

In Thanksgiving

Veronica Reilly
Sanctuary Gifts August 4th- 10th, 2002

Gift

In Memory Of

Requested By

Altar Wine

Theresa Mulkeen

Lorraine & Jim Dewan

Altar Bread

James Casey

Catherine Burke

Sanctuary Lamp

Helen Clifford

Doris Hollingsworth

Altar Candles

Albert Hollingsworth
Doris Hollingsworth
Let Us Pray For Those Seriously Ill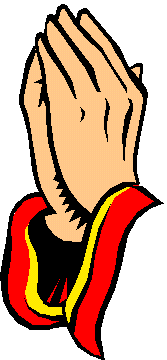 People will remain on sick list for 2 weeks unless otherwise notified:
Florence Cirone, Ethel Melocco, Dorothy Ensmenger, Eugene Smarth, Angelica Krajnik, Jack Lanigan and Arthur Fabian.

Vocation reflections

Jesus gives food to the hungry and drink to the thirsty. All are satisfied through Him. Are you willing to feed the hungry of today, to give drink to those who thirst in our time? Is it possible that the Lord wants you to do this as a Priest or Religious Brother or Sister?
If you feel this call, "inquire within" and Please contact the Vocations Office the Vocations Office at (973) 497-4365 or by E-mail at kellyric@rcan.org. Or visit our web site at www.rcan.org.
Page 2 Top

STEWARDSHIP



STEWARDSHIP SCRIPTURE REFLECTION
In today's gospel Jesus shows His disciples what their mission will be. He invites them to act in response to the need, the hunger, they see before them. In the face of such a challenge, we too might do as the disciples did. We might feel we have little to offer, and fear it will not be enough. But the gospel teaches that if we take what we have, offer it to God for a blessing, and then share it, we will certainly have more than enough.


OUR WEEKLY OFFERING
July 2002
July 27/28 $4,209.
Month's Total $19,601.
Month's Average $4,900.
Mailed in $70.

We thank you!

WEEKLY AVERAGE COMPARISONS:
Month '01 Monthly Avg. '02 Monthly Avg.
June $6,659. $5,368
July $6,658. $4900.




Rite of Christian Initiation of Adults
The RCIA Team of St.Anne's is now accepting registration for all who wish to become Catholic of for those who have been baptized Catholic and have not received their Sacraments of First Communion and/or Confirmation.
This formation is a gradual process consisting of weekly classes after the 10:30am Mass on Sundays. If you are aware of any person who is interested in becoming a Catholic or needs to receive their Sacraments, please contact Janice Fiorese at the rectory 201-656-2490.
Name: ___________________________________________________________
Address: _________________________________________________________
Phone: ____________________________________________
HOLY HOUR FOR PRIESTS


HOLY HOUR WILL BE SUSPENDED FOR THE SUMMER MONTHS OF JULY AND AUGUST. IT WILL RESUME IN SEPTEMBER. PLEASE PRAY FOR OUR PRIESTS FROM YOUR HOME DURING THIS TIME.





Holy Day of Obligation
On August 15th, we will celebrate the Assumption of Mary with an anticipated Mass on Wednesday, August 14th at 6:30 p.m. and Masses at 7 a.m., 9 a.m. and 6:30 p.m. on the Feast Day.



Top
page 3
Top page 4
MONDAY Jer 28:1-17 Ps 119:29,43,79-80,95,102 Mt 24:22-36
TUES. Dn 7:9-10,13-14 Ps 97:1-2,5-6,9 2Pt 1:16-19 Mt 17:1-9
WED. Jer 31:1-7 Ps Jer 31:10-13 Mt 15:21-28
THURS. Jer 31:31-34 Ps 51:12-15,18-19 Mt 16:13-23
FRIDAY Na 2:1,3;3:1-3,6-7 Ps Dt 32:35-36,39-41 Mt 16:24-28
SATURDAY J2Cor 9:6-10 Ps 112:1-2,5-9 Jn 12:24-26
NEXT SUNDAY - 19th SUNDAY IN ORDINARY TIME 1kgs 19:9a,11-13a Ps 85:9-14 Rom 9:1-5 Mt 14:22-33



Dear Parishioners,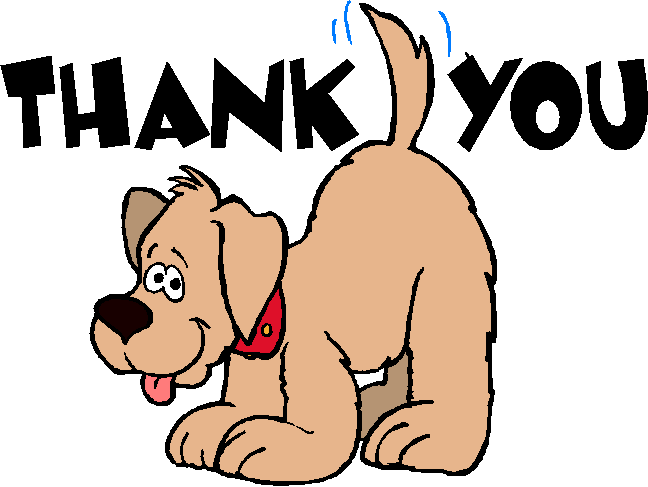 I wish to thank all of you for your generous and loving celebration of my 25th Anniversary of my priesthood.
In gratitude, I would like to give as a gift to our Parish a new garden created in honor of Our Lady of Perpetual Help (my mother, Socorro Kennedy, is named after her), and my vocation is due to the Blessed Mother. I dedicate this garden to all our parishioners - past, present and future. I hope and pray that it will be a living sign of God's desire to form us into his own garden where each of us can grow to our fullest potential.
Again, thank you for your love and support and for being the family of St. Anne.
Father Vic

Festa Italiana 2002
Holy Rosary Parish in Jersey City and DiFeo Buick, Pontiac, GMC & DiFeo Chevrolet are proud to sponsor Festa Italiana 2002, August 14th-18th. This annual feast honors the veneration of Our Lady of Assumption (August 15th) and St. Rocco (August 16th). Feast Day Masses are celebrated at 11 a.m. on August 15th for Our Lady of Assumption and August 16th for St. Rocco. Each celebration will be followed by a devotional procession through the Downtown Jersey City streets.
This old world Italian street festival will feature home-style Italian specialties and fresh hot zeppoles. The outdoor "Cafe Pompei" located at the back of the Church features home baked goodies. Rides for children and games of chance for adults. Super 50/50 drawing o Sunday, August 18th at 11:30 p.m. Live entertainment nightly.
Caldwell College
Interested in service to the Church as a pastoral minister? Or in new developments in Theology? Caldwell College offers courses for personal enrichment or leading to the MA in Pastoral Ministry, a 33-credit program with classes offered on six Saturdays per semester from 9 a.m.-4 p.m. Applications and registrations are still being accepted for the fall semester. Classes begin on September 7th. For more information, find us on the web at www.caldwell.edu or please call 973-618-3408. Tuition discounts of up to 25% may apply.

Caldwell College
Interested in service to the Church as a pastoral minister? Or in new developments in Theology? Caldwell College offers courses for personal enrichment or leading to the MA in Pastoral Ministry, a 33-credit program with classes offered on six Saturdays per semester from 9 a.m.-4 p.m. Applications and registrations are still being accepted for the fall semester. Classes begin on September 7th. For more information, find us on the web at www.caldwell.edu or please call 973-618-3408. Tuition discounts of up to 25% may apply.


St. Anne's School News
St. Anne's School will reopen for students in grades K-8 on September 4, 2002. There will be a noon dismissal for students on September 4th, 5th & 6th.
Pre-K classes will begin on September 9th.
Registration for new students will be taken the week of August 19th. Please bring all medical records, birth certificate, baptismal certificate, and copy of report card plus registration fee of $100.
The office will be open from 9 a.m. to 2 p.m.
Felician College
Felician College is holding an information session to showcase several of its adult and graduate programs on Wednesday, August 14th at 7 p.m. in the multi-purpose room of the Student Center located at 223 Montross Ave., Rutherford. Please come to this informative session if you are interested in teacher certification, obtaining a master's degree in education, an on-line master's degree in religious education, or an accelerated degree program to receive your undergraduate degree in 18 months if you already have at least 60 credits or an associate's degree. For directions or further information, please call 201-559-6055.

Rutgers Football
Saturday, August 31st - (Rutgers vs. Villanova 7 p.m.) Kids' Night - Visit the Rutger's Kid Zone on Kids' Night and for 2 hours prior to kickoff at every Scarlet Knights' home game this season! Activities vary each week and include amusements, clowns, snacks, face painters, and temporary tattoos, plus appearances by the Scarlet Knight mascot and the Rutgers Cheer/Dance Teams! Kids' Zone is FREE for everyone 5-7 p.m. and is located on the fields between the Bubble and Yurcak Field. Free game tickets for kids 12 and under available day of game ONLY at the North Gate ticket booth. For ticket availability call 866-445-4678.

Concert
Peace Day - August 9th: "End the Nuclear Danger". Welcome the Japanese Hibakusha, survivors of atomic bomb blasts in 1945 and support their call to "end nuclear danger"!
Come to a hopeful and inspiring Sacred Heart Cathedral Basilica Peace Concert on Friday, August 9th at 11 a.m. featuring the Cathedral Basilica Organist and Soloists, Newark's African Globe SummerWorks Theater Performers, The Solidarity Singers, Catherine Moon, Sharleen Leahey, John Grannis and others. The Basilica is located at 89 Ridge Street in Newark. Following the concert, the Cathedral Basilica bells will be rung for Peace.
Later that evening, join us for an International Peace Dinner at St. Peter Claver Church, 56 Elmwood Ave., Montclair 5-7 p.m. for a wide array of International foods. Donation $5.
The dinner will be followed by an Interfaith Peace Service at 7:30 p.m. at St. Peter Claver Church.


Become A Pilgrim For A Day!
The Archdiocese of Newark is sponsoring a one-day pilgrimage to the Basilica of the National Shrine of the Immaculate Conception, Washington, DC on Saturday, October 26, 2002. The pilgrimage will take place under the leadership of Archbishop John J. Myers. Buses will leave from local parish churches and return on the same day. The feature of the day will be a rosary devotion and concelebrated Mass in the Basilica of the National Shrine. Plan now to be part of this archdiocesan act of love and devotion in honor of the Mother of God as the Archdiocese of Newark also looks forward to observing its Sesquicentennial and Golden Jubilee of the Dedication of its Cathedral.
A Coach bus (with bathroom facilities) will be leaving from St. Anne's Church for this Pilgrimage. Cost includes a box meal for the return trip and will be determined on how many sign up (Maximum 47 people; approx. $40/person). We may be sharing the bus with St. Paul of the Cross people. Seating will be on a first-come-first-serve basis. Seat MUST be paid for at time of reservation. Sign-up deadline is September 1st. Please sign up NOW at the rectory.
Dear Friends,

It is hard for me to explain to all of you just how happy and at home you have all made me feel.
I want to thank you for the wonderful Reception that you had given me after my First Mass. I really enjoyed having all my friends and family, especially my family of St. Anne's.
Thank you so much,
Father Jorge Acosta

Top Page 6

A Thanks Of Gratitude . . . .

St. Anne's Festival 2002 Committee
along with the entire Parish of St. Anne's
would like to thank all the local businesses that so generously sponsored
one of the many festival booths and/or donated gift certificates for prizes.
Your donations greatly reduced our festival expenses and truly helped to
make the 2002 Festival a great success.

Festival Journal Correction:
James Kerwin was inadvertently not listed as a member of the 2002 Festival Committee. We deeply regret this oversight and were thrilled to welcome Jim to the Committee. Sorry Jim!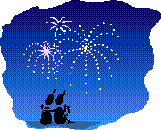 To All Festival Volunteers,
Please come and join the Festival Committee on Sunday, August 11th in the auditorium for a Pizza Party at 1 p.m. after Mass.
Just a little get together to have some fun after months of hard work and to say "thank you" for helping the Committee throw a Great Feast!


St. Anne's Festival 2002 Committee



Top Page 7
Our Web Site
When you log on and browse around you'll see all kinds of information about our parish. Included, of course, will be the current activities for the many different organizations as well as an update as to what is going on with our parish family.
Do not let evil defeat you: Instead, conquer evil with good!!
By your wounded heart: teach us love, teach us love, teach us love..... -Daphne Fraser
100th Anniversary of St. Anne's Church


In anticipation of the 100th Anniversary celebration of St. Anne's Church (2004), our Parish Secretary is beginning to gather "memorabilia" on St. Anne's Church. We're hoping to gather enough information to publish a journal for this Anniversary.
It would be appreciated if St. Anne's parishioners (past or present) would be willing to share some of their "memories" of St. Anne's Parish. Written details and/or pictures from "back when", your experiences involving the Societies you belonged to, any activities that took place, the parish priests who celebrated Mass every Sunday and any other good thoughts you'd like to share.
What we're hopefully looking for are memories (photos/information) from each decade. Description of the buildings/grounds (church, convent, school) from back then to present. What kind of changes were made? We're only going to be able to publish whatever information we receive. Please feel free to pass the word and contact past parishioners who have moved out of the parish. If they have any input, it would be appreciated.
All information should go to the attention of Georgene at the rectory. There is a good possibility that any pictures that are given for this journal, may not be returned.

M H C A
Mary Help of Christian Academy in North Haledon is updating its alumni database. They are requesting: First name, last name, maiden name, address, phone number, e-mail address, grades attended, class of occupation and colleges attended. If you are a past pupil or know whereabouts of any, please contact them in one of the following ways: e-mail alumni@maryhelp.org, phone 973-904-0102, or mail to Alumni Office, 659 Belmont Ave., North Haledon, NJ 07508.


Top Page 8

Page 9 Top
Personal Meditation

August 4th 18th Sunday in Ordinary Time
Reflections on the Gospel
Letting Go: Sanctity or Insanity
Sometimes when I am visiting the provincial jail the bell rings. The inmates excuse themselves; "Sorry, Father, it is pull in time." They would then leave for five or ten minutes and come back again and we would continue where we had left off. The "pull in" is part of the prison system. Every now and then, especially when a new set of guards are taking over, everything stops and everyone goes to their appointed place. There is a checking out that all are present and everything is in order and then a return to regular activities.
I think the "pull in" is a lovely image of what happens at meditation. Activity ceases, we "be" in an appointed place, we check that we are really present to ourselves, and then we return to our ordinary activities.
Again and again we read of Jesus doing a "pull in" for himself. He went apart from the crowd to pray in solitude. Our gospel story today begins with such a happening. He withdraws from the crowd to get some space. Things have not been going so well for him for some time. The disciples are learning very slowly; in fact, they miss the point of his message most of the time. The Pharisees were ganging up against him more and more. He could feel the gathering opposition in the air. And now he had just got news that his cousin John the Baptist had been beheaded by Herod. When Jesus began his public life he had looked around him at the people and movements of his time. The only person he found that he could admire was John who preached in the tradition of the Prophets. By being baptized by John he had aligned with his message. Now, John had been executed like most of the prophets before him. This must have sent shivers down his spine. Jesus wanted space to sit with the challenge of doing the will of the Father to which he was committed. In this we see that the human Jesus was not some kind of superhuman robot but a very sensitive human being.
But there was to be little rest. The hungry crowds sought him out. He is exhausted physically and spiritually but he lets go of concern for himself and begins to heal the crowds. Then the disciples come asking him to send the crowds away so that they can go to the villages to buy themselves some food. This request brings Jesus near rock bottom in frustration. They want to send the people away because they are afraid that there will not be enough food. The tendency to send the people away and not dig in to one's own resources is common, even in prayer. Nowadays, there is good news in the fact that so many Christians are looking for interiority, for a deeper spirituality; but the sad thing is that many feel that they have to go to Zen or Yoga (or TM) to find it. While these may indeed be useful they should not lead to ignoring the resource that we have already in the rich Christian tradition for meditation.
When the disciples suggest that they send the people away Jesus says, "No, start sharing from the resources that you have." When they begin to share and others take out what they have hidden and share, there is a frenzy of sharing so that when it is all over twelve baskets full of scraps are collected.
Pressure and crisis have a way of making us cut through the trivial. An ambitious executive who had what he thought was a coronary attack said, "While resting I saw life in a new way. What seemed important before - prestige, promotion - was suddenly unimportant now. What I had neglected for some time - relationship with my wife, children and God - were now seen as most important." Stress brings the capacity to abandon all for the one thing of value. This enabled our national Saint Lorenzo Ruiz to embrace martyrdom. It enabled some saints to literally sell all that they had to give it to the poor. But this same abandon has led cultists to commit mass suicide, people whose pride was hurt to kill friends, people in desperation to run amok. The total self giving of love is not easily distinguished from the total selfishness of lust. Abandon can be sanctity or insanity and I think the key factor in the difference is whether or not it comes from a fountain of peace, or the lack of it at one's center. In the case of Jesus his frequent "pull ins" to be with his Father gave him the balance to know when he should abandon all wisely. Our twice daily "pull ins" as we meditate will also lead us towards the same wisdom and balance.

Solemnity of the Assumption of the Blessed Virgin Mary
Blessed Virgin Mary, God bestowed special graces upon you that you might be the mother of his Son. The privilege of your Assumption gives hope to us who daily strive to live the gospel. Pray with us that we may reflect your example of holiness. May we one day come to share in the Resurrection of Jesus, the Lord. Amen.