© copyright stannes4/2000
Page 1
August 11th, 2002
19th Sunday in Ordinary Time


Schedule of Masses Week of August 12th-18th, 2002

Day

Time

Requested for

Requested by

Mon.Aug 12th

7 A.M.

For the People of the Parish

9A.M.

(Liv) Frances & Bruno

Theresa

Tues.Aug 13th

7 A.M.

Liv/Dec Members of Lipari Family

Family

9A.M.

Jack Guarracino

Catarina Russo

Wed.Aug 14th

7A.M.

Charles B. & Joe C.

Joy

9A.M.

Angelina and Gabriel Mastromonica

Michele Mustello

6:30 P.M.

Margaret Musarra

Family

Thurs.Aug. 15th

7A.M.

For the People of the Parish

9A.M.

Joseph Altomonte

Daughters Agnes & Josephine

Fri. Aug. 16th

7A.M.

Honor of St. Rocco

Gerardo Fusco

9A.M.

Ann & Joseph Madden

Staranka Family

Sat. Aug. 17th

9 A.M.

Edmund Hannon

Frank & Joan Sheehan

6 P.M.

Adele Angowski

Marie Starz

7:30PM

Special Intentions

Sun. Aug. 18th

7:30AM

Regina Lemonowski
Gomez Family
9 AM
Marshall Rozzi
Wife Virginia

10:30AM

Ralph Russo
Mom

12 PM

Anthony DeLuise
Wife

1:30PM

In Thanksgiving

Veronica Reilly
Sanctuary Gifts August 11th- 17th, 2002

Gift

In Memory Of

Requested By

Altar Wine

Patricia Hendricks

Lorraine Dewan

Altar Bread

Patricia Hendricks

Madeline Gerrity

Sanctuary Lamp

Joseph Rinyak

Rita Rinyak

Altar Candles

Frank Handlewitch
John Fitzgerald
Let Us Pray For Those Seriously Ill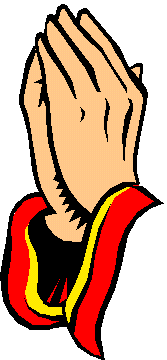 People will remain on sick list for 2 weeks unless otherwise notified:
Lucille Cherry, Ethel Melocco, Michele Mazzilli, John O'Connor, Angelica Krajnik, John Lanigan, Arthur Fabian, and the DePinto Family.

Vocation reflections

God spoke to Elijah in a tiny whispering sound, not in the wind, the earthquake or the fire. Is it possible that God is speaking to you in quiet, unassuming ways? Is it possible that God is calling you to Priesthood or Religious Life?
If you feel this call, "inquire within" and Please contact the Vocations Office the Vocations Office at (973) 497-4365 or by E-mail at kellyric@rcan.org. Or visit our web site at www.rcan.org.
Page 2 Top

STEWARDSHIP



STEWARDSHIP SCRIPTURE REFLECTION
Jesus' calm and insistent voice gave Peter the courage to step out of the only security he knew, a tiny boat, and begin to walk. As long as his focus was on Jesus, Peter didn't falter. The same applies to our journey of Stewardship; Jesus must be our focus and our guide.

OUR WEEKLY OFFERING
August 2002
August 3/4 $4,150.
Month's Total $4,150.
Month's Average $4,150.
Mailed in $479.

We thank you!

WEEKLY AVERAGE COMPARISONS:
Month '01 Monthly Avg. '02 Monthly Avg.
July $6,658. $4900.




Rite of Christian Initiation of Adults
The RCIA Team of St.Anne's is now accepting registration for all who wish to become Catholic of for those who have been baptized Catholic and have not received their Sacraments of First Communion and/or Confirmation.
This formation is a gradual process consisting of weekly classes after the 10:30am Mass on Sundays. If you are aware of any person who is interested in becoming a Catholic or needs to receive their Sacraments, please contact Janice Fiorese at the rectory 201-656-2490.
Name: ___________________________________________________________
Address: _________________________________________________________
Phone: ____________________________________________
HOLY HOUR FOR PRIESTS


HOLY HOUR WILL BE SUSPENDED FOR THE SUMMER MONTHS OF JULY AND AUGUST. IT WILL RESUME IN SEPTEMBER. PLEASE PRAY FOR OUR PRIESTS FROM YOUR HOME DURING THIS TIME.





Holy Day of Obligation
On August 15th, we will celebrate the Assumption of Mary with an anticipated Mass on Wednesday, August 14th at 6:30 p.m. and Masses at 7 a.m., 9 a.m. and 6:30 p.m. on the Feast Day.



Top
page 3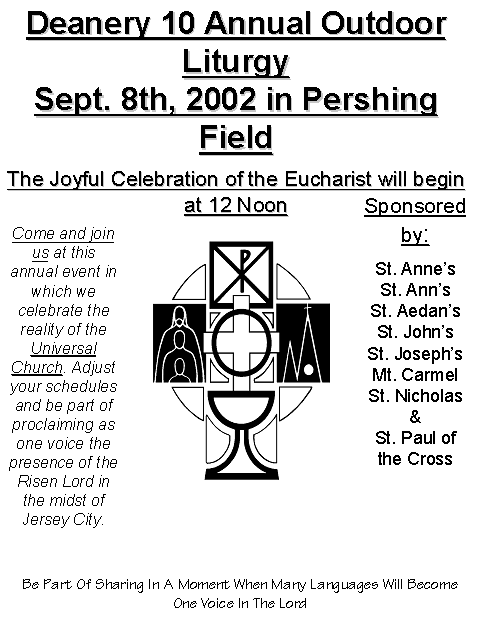 Top page 4
MONDAY Ez 1:2-5,24-28c Ps 148:1-2,11-14 Mt 17:22-27
TUES. Ez 2:8-3:4 Ps 119:14,24,72,103,111,131 Mt 18:1-5,10,12-14
WED. Ez 9:1-7;10:18-22 Ps 113:1-6 Mt 18:15-20
THURS. Rv 11:19a;12:1-6a,10ab Ps 45:10bc,11-12ab,16 1Cor 15:20-27 Lk 1:39-56
FRIDAY Ez 16:1-15,60,63 Ps Is 12:2-6 Mt 19:3-12
SATURDAY Ez 18:1-10,13b30-32 Ps 51:12-15 Mt 19:13-15
NEXT SUNDAY - 20th SUNDAY IN ORDINARY TIME Is 56:1,6-7 Ps 67:2-3,5-6,8 Rom 11:13-15,29-32 Mt 15:21-28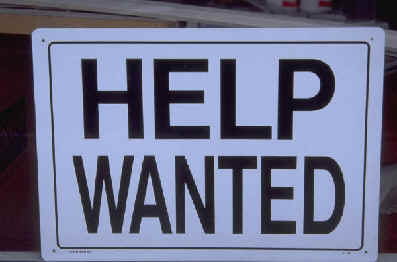 Hudson Hospice Seeks Volunteers
Do you want to do volunteer work that really makes a difference in the lives of the terminally ill and their families? Volunteer roles might include companionship for the patients, emotional support for patient and family, errands, telephone reassurance and transportation. Our patients are cared for in their own homes. Although the training takes place in Jersey City, volunteering is done throughout Hudson County. Volunteer hours are flexible, according to the needs of the patient/family and the availability of the volunteer.
Volunteer Training Programs: Tuesdays 10 a.m. -12 noon OR Tuesdays 7-9 p.m. - September 10th thru October 29th at Hudson Hospice Office, 93 Clerk Street, Jersey City. For an application and any further information, call Sister Carol Van Billiard at 201-433-3303

Caldwell College
Interested in service to the Church as a pastoral minister? Or in new developments in Theology? Caldwell College offers courses for personal enrichment or leading to the MA in Pastoral Ministry, a 33-credit program with classes offered on six Saturdays per semester from 9 a.m.-4 p.m. Applications and registrations are still being accepted for the fall semester. Classes begin on September 7th. For more information, find us on the web at www.caldwell.edu or please call 973-618-3408. Tuition discounts of up to 25% may apply.

Rutgers Football
Saturday, August 31st - (Rutgers vs. Villanova 7 p.m.) Kids' Night - Visit the Rutger's Kid Zone on Kids' Night and for 2 hours prior to kickoff at every Scarlet Knights' home game this season! Activities vary each week and include amusements, clowns, snacks, face painters, and temporary tattoos, plus appearances by the Scarlet Knight mascot and the Rutgers Cheer/Dance Teams! Kids' Zone is FREE for everyone 5-7 p.m. and is located on the fields between the Bubble and Yurcak Field. Free game tickets for kids 12 and under available day of game ONLY at the North Gate ticket booth. For ticket availability call 866-445-4678.
"Gospel Serenade"
Presenting a great evening of Gospel featuring Jersey City local stars Brother Rudy Snelling, Sister Mary Clark and Sister Michele White on Sunday, August 18th at 6 p.m. at Joseph H. Brensinger School (P.S.#17) located at 600 Bergen Avenue in Jersey City. Doors open at 5:30 p.m. This presentation is sponsored by Jersey City Public Schools/Pace Program/Jersey City Housing Authority/Jersey City Tenant Affairs Board/"fifteen together". Benefits will go to the Juvenile Diabetes Research Foundation and the "fifteen together"/Pace/JCHA/JCTAB Scholarship Fund.

Top page 5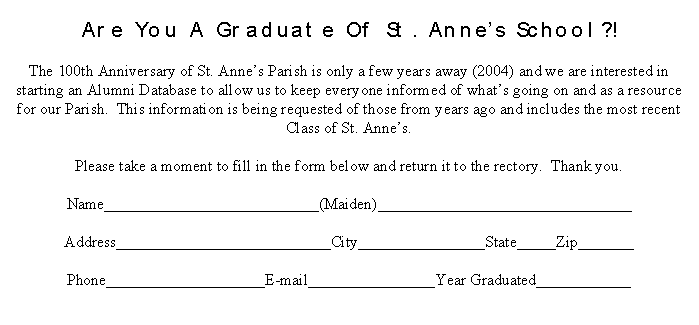 Felician College
Felician College is holding an information session to showcase several of its adult and graduate programs on Wednesday, August 14th at 7 p.m. in the multi-purpose room of the Student Center located at 223 Montross Ave., Rutherford. Please come to this informative session if you are interested in teacher certification, obtaining a master's degree in education, an on-line master's degree in religious education, or an accelerated degree program to receive your undergraduate degree in 18 months if you already have at least 60 credits or an associate's degree. For directions or further information, please call 201-559-6055.

Festa Italiana 2002
Holy Rosary Parish in Jersey City and DiFeo Buick, Pontiac, GMC & DiFeo Chevrolet are proud to sponsor Festa Italiana 2002, August 14th-18th. This annual feast honors the veneration of Our Lady of Assumption (August 15th) and St. Rocco (August 16th). Feast Day Masses are celebrated at 11 a.m. on August 15th for Our Lady of Assumption and August 16th for St. Rocco. Each celebration will be followed by a devotional procession through the Downtown Jersey City streets.
This old world Italian street festival will feature home-style Italian specialties and fresh hot zeppoles. The outdoor "Cafe Pompei" located at the back of the Church features home baked goodies. Rides for children and games of chance for adults. Super 50/50 drawing o Sunday, August 18th at 11:30 p.m. Live entertainment nightly.
Caldwell College
Interested in service to the Church as a pastoral minister? Or in new developments in Theology? Caldwell College offers courses for personal enrichment or leading to the MA in Pastoral Ministry, a 33-credit program with classes offered on six Saturdays per semester from 9 a.m.-4 p.m. Applications and registrations are still being accepted for the fall semester. Classes begin on September 7th. For more information, find us on the web at www.caldwell.edu or please call 973-618-3408. Tuition discounts of up to 25% may apply.

Tony Melendez
Good News International presents:
Tony Melendez with Steve Angrisano
at St. Veronica's Church, 4215 US Highway 9 North, Howell, NJ on Thursday, August 29th at 7:30 p.m. - ONE NIGHT ONLY!! He has played before the Pope, sung before Super Bowls and U.S. Presidents... Tickets are $12 in advance, $15 at the door. For family and group rates, and more information, please call 1-800-430-0586.

Top Page 6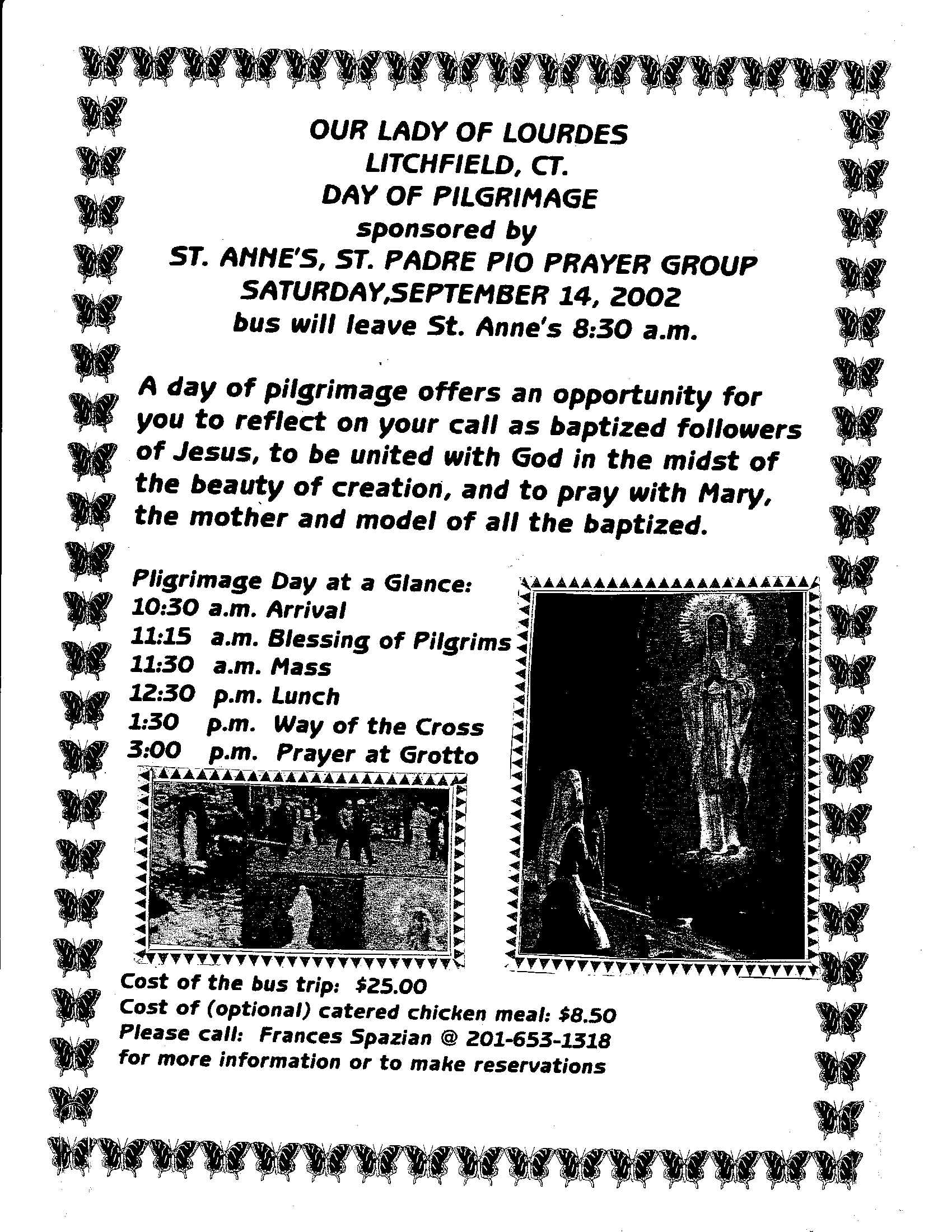 Top Page 7
Our Web Site
When you log on and browse around you'll see all kinds of information about our parish. Included, of course, will be the current activities for the many different organizations as well as an update as to what is going on with our parish family.
Do not let evil defeat you: Instead, conquer evil with good!!
By your wounded heart: teach us love, teach us love, teach us love..... -Daphne Fraser

St. Anne's School News
St. Anne's School will reopen for students in grades K-8 on September 4, 2002. There will be a noon dismissal for students on September 4th, 5th & 6th.
Pre-K classes will begin on September 9th.
Registration for new students will be taken the week of August 19th. Please bring all medical records, birth certificate, baptismal certificate, and copy of report card plus registration fee of $100.
The office will be open from 9 a.m. to 2 p.m.

100th Anniversary of St. Anne's Church


In anticipation of the 100th Anniversary celebration of St. Anne's Church (2004), our Parish Secretary is beginning to gather "memorabilia" on St. Anne's Church. We're hoping to gather enough information to publish a journal for this Anniversary.
It would be appreciated if St. Anne's parishioners (past or present) would be willing to share some of their "memories" of St. Anne's Parish. Written details and/or pictures from "back when", your experiences involving the Societies you belonged to, any activities that took place, the parish priests who celebrated Mass every Sunday and any other good thoughts you'd like to share.
What we're hopefully looking for are memories (photos/information) from each decade. Description of the buildings/grounds (church, convent, school) from back then to present. What kind of changes were made? We're only going to be able to publish whatever information we receive. Please feel free to pass the word and contact past parishioners who have moved out of the parish. If they have any input, it would be appreciated.
All information should go to the attention of Georgene at the rectory. There is a good possibility that any pictures that are given for this journal, may not be returned.

Parish Ministry Fair
The College of St. Elizabeth is sponsoring a day for all involved in parish ministries (eucharistic ministers, lectors, RCIA teams, catechists, youth ministers, teachers, bereavement groups, etc.). This Parish Ministry Fair will include prayer, excellent presentations, and book exhibits. For further information, please call 973-290-4300/4364 or visit our website at www.csespirit.com .

M H C A
Mary Help of Christian Academy in North Haledon is updating its alumni database. They are requesting: First name, last name, maiden name, address, phone number, e-mail address, grades attended, class of occupation and colleges attended. If you are a past pupil or know whereabouts of any, please contact them in one of the following ways: e-mail alumni@maryhelp.org, phone 973-904-0102, or mail to Alumni Office, 659 Belmont Ave., North Haledon, NJ 07508.


Become A Pilgrim For A Day!

The Archdiocese of Newark is sponsoring a one-day pilgrimage to the Basilica of the National Shrine of the Immaculate Conception, Washington, DC on Saturday, October 26, 2002. The pilgrimage will take place under the leadership of Archbishop John J. Myers. Buses will leave from local parish churches and return on the same day. The feature of the day will be a rosary devotion and concelebrated Mass in the Basilica of the National Shrine. Plan now to be part of this archdiocesan act of love and devotion in honor of the Mother of God as the Archdiocese of Newark also looks forward to observing its Sesquicentennial and Golden Jubilee of the Dedication of its Cathedral.
A Coach bus (with bathroom facilities) will be leaving from St. Anne's Church for this Pilgrimage. Cost will be determined on how many sign up (Maximum 47 people; approx. $40/person) and it includes a box meal for the return trip. We may be sharing the bus with St. Paul of the Cross people. Seating will be on a first-come-first-serve basis. Seat MUST be paid for at time of reservation. Sign-up deadline is September 1st. Please sign up NOW at the rectory.
Spirituality, Theology and Lay Ministry Programs
The College of St. Elizabeth offers a variety of certificate programs for lay ministry as well as a variety of spirituality and theology programs throughout the year. Please call 973-290-4300/4364 for a copy of Pathways, a brochure describing these offerings.

Top Page 8

Page 9 Top
Personal Meditation

August 11th 19th Sunday in Ordinary Time
Reflections

Mt 14:22-33
Immediately he made the disciples get into the boat and go on ahead to the other side, while he dismissed the crowds. And after he had dismissed the crowds, he went up the mountain by himself to pray. When evening came, he was there alone, but by this time the boat, battered by the waves, was far from the land, for the wind was against them. And early in the morning he came walking toward them on the sea. But when the disciples saw him walking on the sea, they were terrified, saying, "It is a ghost!" And they cried out in fear. But immediately Jesus spoke to them and said, "Take heart, it is I; do not be afraid." Peter answered him, "Lord, if it is you, command me to come to you on the water." He said, "Come." So Peter got out of the boat, started walking on the water, and came toward Jesus. But when he noticed the strong wind, he became frightened, and beginning to sink, he cried out, "Lord, save me!" Jesus immediately reached out his hand and caught him, saying to him, "You of little faith, why did you doubt?" When they got into the boat, the wind ceased. And those in the boat worshiped him, saying, "Truly you are the Son of God."

Psalm 38:15
Three Ingredients for Coping
In recent years, stress researcher Richard Lazarus and his colleagues at the University of California at Berkeley have consistently found that positive emotions, such as hope, trust, and love, have a beneficial impact on coping with stress. They cite three positive aspects.
First, emotions act as timeout periods in which people take a break from the demands of coping.
Second, those same emotions help people sustain and persist in problem-solving and coping efforts.


Third, Lazarus and his research team suggest that positive emotions help people renew and restore their depleted resource pool.
Today's psalm verse begins with the word But. Evidently, the writer was suffering. Earlier in the psalm, he says, "I am in great pain; / my whole body is diseased" (38:3). Yet he holds to his hope in God: "But, I trust in you, O Lord."
The writer is exercising the positive emotions of hope, trust, and love. Not only are these emotions important coping mechanisms, they keep him connected to God. When we face difficult and stressful times, let us remember the three ingredients for good coping: hope, trust, and love.


Affirmations for the Day
I trust God naturally and easily. I exercise hope, trust, and love. I am a creative, resourceful person.



Solemnity of the Assumption of the Blessed Virgin Mary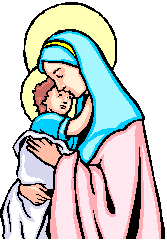 Blessed Virgin Mary, God bestowed special graces upon you that you might be the mother of his Son. The privilege of your Assumption gives hope to us who daily strive to live the gospel. Pray with us that we may reflect your example of holiness. May we one day come to share in the Resurrection of Jesus, the Lord. Amen.