© copyright stannes4/2000
Page 1
August 18th, 2002
20th Sunday in Ordinary Time


Schedule of Masses Week of August 19th-25th, 2002

Day

Time

Requested for

Requested by

Mon.Aug 19th

7 A.M.

For the People of the Parish

9A.M.

James Mocarski

Family

Tues.Aug 20th

7 A.M.

George E Johnston Jr.

Engelhardt Family

9A.M.

George Costa

Sister

Wed.Aug 21st

7A.M.

Richard Corio

Family

9A.M.

August Zenzius

Family

6:30 P.M.

Mary & John Staranka

Family

Thurs.Aug. 22nd

7A.M.

Cologero & Carmela Tagliareni

Frank & Gemma

9A.M.

Louise Fossimo

Marian & Anthony

Fri. Aug. 23rd

7A.M.

Ruth Johnston

Engelhardt Family

9A.M.

Edmund Hannon

Marie Starz

Sat. Aug. 24th

9 A.M.

Jack Reynolds

Kathy & Al Muzikar

6 P.M.

Jennie & Charles Reilly

Reilly Family

7:30PM

Salvador Melendez

Family

Sun. Aug. 25th

7:30AM

Louise Kropkowski
Sophie
9 AM
Margaret Belluci
Sister

10:30AM

John & Klara Pekar
George & Nicholas

12 PM

Dec. Members of Carbone & Przbelski Families
Family
Sanctuary Gifts August 18th-24th, 2002

Gift

In Memory Of

Requested By

Altar Wine

Gertrude Zirk

Michael Maresca

Altar Bread

Gertrude Zirk

Michael Maresca

Sanctuary Lamp

Gertrude Zirk

Michael Maresca

Altar Candles

Gertrude Zirk

Michael Maresca
Let Us Pray For Those Seriously Ill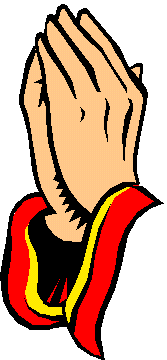 People will remain on sick list for 2 weeks unless otherwise notified: Lucille Cherry, Ethel Melocco, Michele Mazzilli, John O'Connor, Angelica Krajnik, John Lanigan, Leeanne McGrath, Arthur Fabian, and the DePinto Family.


Vocation reflections

In today's Gospel Jesus reminds us that, "My mission is only to the lost sheep of the house of Israel". The "lost sheep" today needs shepherds to complete the mission of Jesus. Do you feel you may be called to continue the mission of Jesus with your life?
If you feel this call, "inquire within" and Please contact the Vocations Office the Vocations Office at (973) 497-4365 or by E-mail at kellyric@rcan.org. Or visit our web site at www.rcan.org.
Page 2 Top

STEWARDSHIP



STEWARDSHIP SCRIPTURE REFLECTION
In today's second reading, we hear St. Paul tell the Romans, "God's gifts and His call are irrevocable." How is God calling us to share the blessings He has given us?

OUR WEEKLY OFFERING
August 2002
August 10/11 $4,765.
Month's Total $8,918.
Month's Average $4,459.
Mailed in $325.

We thank you!

WEEKLY AVERAGE COMPARISONS:
Month '01 Monthly Avg. '02 Monthly Avg.
July $6,658. $4900.
August




Rite of Christian Initiation of Adults
The RCIA Team of St.Anne's is now accepting registration for all who wish to become Catholic of for those who have been baptized Catholic and have not received their Sacraments of First Communion and/or Confirmation.
This formation is a gradual process consisting of weekly classes after the 10:30am Mass on Sundays. If you are aware of any person who is interested in becoming a Catholic or needs to receive their Sacraments, please contact Janice Fiorese at the rectory 201-656-2490.
Name: ___________________________________________________________
Address: _________________________________________________________
Phone: ____________________________________________
HOLY HOUR FOR PRIESTS


HOLY HOUR WILL BE SUSPENDED FOR THE SUMMER MONTHS OF JULY AND AUGUST. IT WILL RESUME IN SEPTEMBER. PLEASE PRAY FOR OUR PRIESTS FROM YOUR HOME DURING THIS TIME.





Parish Ministry Fair The College of St. Elizabeth is sponsoring a day for all involved in parish ministries (eucharistic ministers, lectors, RCIA teams, catechists, youth ministers, teachers, bereavement groups, etc.). This Parish Ministry Fair will be held on Saturday, September 21st and will include prayer, excellent presentations, and book exhibits. For further information, please call 973-290-4300/4364 or visit our website at www.csespirit.com .
CCD News
First day of class will be Sunday, September 22nd beginning with the Teachers' Commissioning at the 9 a.m. Mass. Classes are held on Sunday immediately following the 9 a.m. Mass (9:45-11:30 a.m.). Call Sister Alberta for registration 201-659-1794.

Top
page 3
Top page 4
MONDAY Ez 24:15-24 Ps Dt 32:18-21 Mt 19:16-22
TUES. Ez 28:1-10 Ps Dt 32:26-28,30,35-36 Mt 19:23-30
WED. Ez 34:1-11 Ps 23:1-6 Mt 20:1-16a
THURS. Ez 36:23-28 Ps 51:12-15,18-19 Mt 22:1-14
FRIDAY Ez 37:1-14 Ps 107:2-9 Mt 22:34-40
SATURDAY Rv 21:9b-14 Ps 145:10-13ab,17-18 Jn 1:45-51
NEXT SUNDAY - 21st SUNDAY IN ORDINARY TIME Is 22:19-23 Ps 138:1-3,6-8 Rom 11:33-36 Mt 16:13-20

Welcome Committee
St. Anne's will be organizing a new committee that will be geared towards new parishioners and existing parishioners here at St. Anne's Parish. The first meeting will be held on Tuesday, August 20th at 7 p.m. in the Parish Center. For more information, please contact Caesar Tan at 201-459-1285.

9/11 Anniversary Commemoration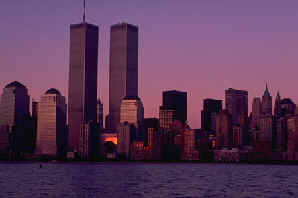 The Most Reverend John J. Myers, Archbishop of Newark, extends an invitation to a celebration of evening prayer in the Roman Catholic Tradition on Sunday, September 8th at 6 p.m. in the Cathedral Basilica in Newark. An inter-religious gathering of remembrance, support, healing, reconciliation and hope to remember those whose lives were taken, to support families still dealing with the loss of loved ones, and to gratefully acknowledge those who gave selflessly of themselves in the recovery effort. Everyone is welcome! Plan now to participate. Members of communions other than Roman Catholic are cordially invited.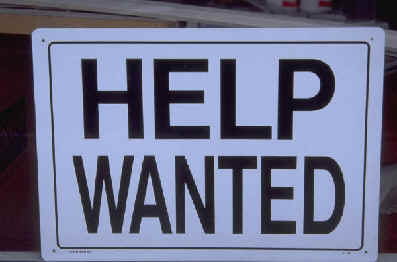 Hudson Hospice Seeks Volunteers
Do you want to do volunteer work that really makes a difference in the lives of the terminally ill and their families? Volunteer roles might include companionship for the patients, emotional support for patient and family, errands, telephone reassurance and transportation. Our patients are cared for in their own homes. Although the training takes place in Jersey City, volunteering is done throughout Hudson County. Volunteer hours are flexible, according to the needs of the patient/family and the availability of the volunteer.
Volunteer Training Programs: Tuesdays 10 a.m. -12 noon OR Tuesdays 7-9 p.m. - September 10th thru October 29th at Hudson Hospice Office, 93 Clerk Street, Jersey City. For an application and any further information, call Sister Carol Van Billiard at 201-433-3303

Spirituality, Theology and Lay Ministry Programs
The College of St. Elizabeth offers a variety of certificate programs for lay ministry as well as a variety of spirituality and theology programs throughout the year. Please call 973-290-4300/4364 for a copy of Pathways, a brochure describing these offerings.
New Jersey Catholic Coalition for Environmental Justice
Come and hear about the newly-formed New Jersey Catholic Coalition for Environmental Justice and the plans for the First Statewide, Catholic-sponsored Conference on Faith and Ecology to be held late April 2003. Please join in our efforts to care for God's creation.
We invite you to attend a special meeting for Catholic religious and laity who would like to participate in this initiative on: Friday, September 6th at 10:30 a.m. At the Archdiocesan Center, 171 Clifton Avenue, Newark. For more information, please contact Kay Furlani in the Archdiocesan Office of Human Concerns at 973-497-4341 or e-mail furlanca@rcan.org .


Top page 5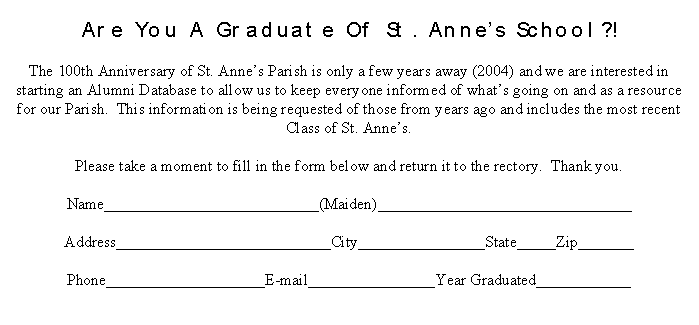 Caldwell College
Interested in service to the Church as a pastoral minister? Or in new developments in Theology? Caldwell College offers courses for personal enrichment or leading to the MA in Pastoral Ministry, a 33-credit program with classes offered on six Saturdays per semester from 9 a.m.-4 p.m. Applications and registrations are still being accepted for the fall semester. Classes begin on September 7th. For more information, find us on the web at www.caldwell.edu or please call 973-618-3408. Tuition discounts of up to 25% may apply.

Festa Italiana 2002
Holy Rosary Parish in Jersey City and DiFeo Buick, Pontiac, GMC & DiFeo Chevrolet are proud to sponsor Festa Italiana 2002, August 14th-18th. This annual feast honors the veneration of Our Lady of Assumption (August 15th) and St. Rocco (August 16th). Feast Day Masses are celebrated at 11 a.m. on August 15th for Our Lady of Assumption and August 16th for St. Rocco. Each celebration will be followed by a devotional procession through the Downtown Jersey City streets.
This old world Italian street festival will feature home-style Italian specialties and fresh hot zeppoles. The outdoor "Cafe Pompei" located at the back of the Church features home baked goodies. Rides for children and games of chance for adults. Super 50/50 drawing o Sunday, August 18th at 11:30 p.m. Live entertainment nightly.
Caldwell College
Interested in service to the Church as a pastoral minister? Or in new developments in Theology? Caldwell College offers courses for personal enrichment or leading to the MA in Pastoral Ministry, a 33-credit program with classes offered on six Saturdays per semester from 9 a.m.-4 p.m. Applications and registrations are still being accepted for the fall semester. Classes begin on September 7th. For more information, find us on the web at www.caldwell.edu or please call 973-618-3408. Tuition discounts of up to 25% may apply.

Bereavement Support Group Facilitator Training



Are you interested in becoming part of the ministry to the bereaved in your parish? An eight-week training program is offered at the Archdiocesan Center and is now open for registration. Participants will explore the stages and tasks of grief and mourning and develop their communication and group facilitation skills. Sessions are offered on Tuesday mornings or on Thursday evenings and will begin at the end of September and continue through November. For registration and fee information, please contact the Office of Family Life Ministries of the Archdiocese of Newark at 973-497-4327. Pre-registration is required; class size is limited.

C F M
Explore further how God is calling you to holiness. Courses in the Christian Foundation for Ministry program will help you do this. Classes begin September 16th. For a brochure call 973-497-4350.


Top Page 6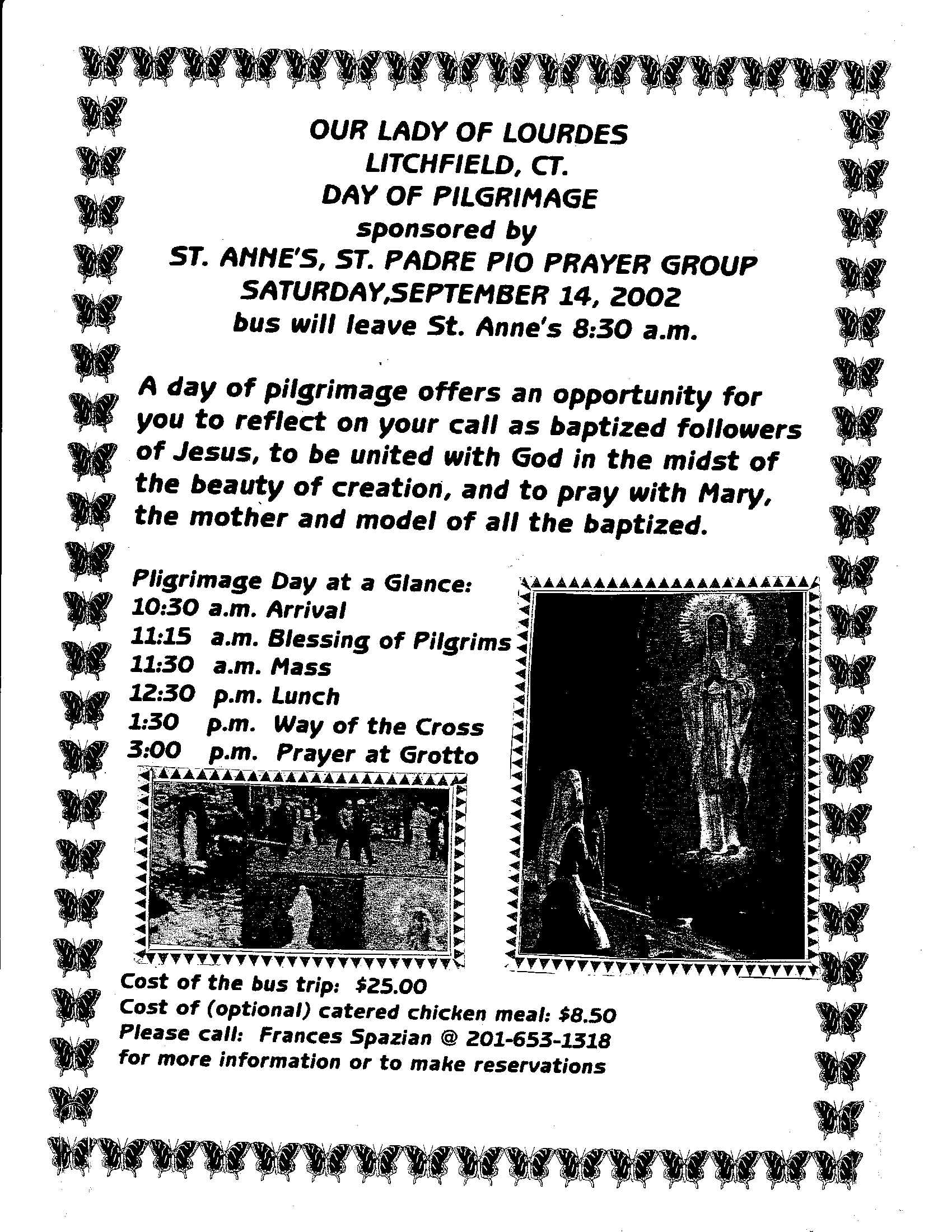 Top Page 7
Our Web Site
When you log on and browse around you'll see all kinds of information about our parish. Included, of course, will be the current activities for the many different organizations as well as an update as to what is going on with our parish family.
Do not let evil defeat you: Instead, conquer evil with good!!
By your wounded heart: teach us love, teach us love, teach us love..... -Daphne Fraser

St. Anne's School News
St. Anne's School will reopen for students in grades K-8 on September 4, 2002. There will be a noon dismissal for students on September 4th, 5th & 6th.
Pre-K classes will begin on September 9th.
Registration for new students will be taken the week of August 19th. Please bring all medical records, birth certificate, baptismal certificate, and copy of report card plus registration fee of $100.
The office will be open from 9 a.m. to 2 p.m.

M H C A
Mary Help of Christian Academy in North Haledon is updating its alumni database. They are requesting: First name, last name, maiden name, address, phone number, e-mail address, grades attended, class of occupation and colleges attended. If you are a past pupil or know whereabouts of any, please contact them in one of the following ways: e-mail alumni@maryhelp.org, phone 973-904-0102, or mail to Alumni Office, 659 Belmont Ave., North Haledon, NJ 07508.
Second Collection
It is through the Archdiocesan Missionary Cooperation Plan that there will be a second collection next weekend. The Consolata Missionaries were assigned to our parish this year for their appeal.
The Consolata Missionaries are a religious society for foreign missions, composed of priests, brothers and sisters who devote their lives to the evangelization of people everywhere. They work primarily among the people of the developing countries of Africa and South America. They also have a presence in the USA, Canada, England, Italy, Portugal, Spain and South Korea. The Society takes its name from the Shrine of Our Lady of Consolation in Turin, Northern Italy, and was founded by Blessed Joseph Allamano in 1901.
Please give generously. Thank you.



100th Anniversary of St. Anne's Church


In anticipation of the 100th Anniversary celebration of St. Anne's Church (2004), our Parish Secretary is beginning to gather "memorabilia" on St. Anne's Church. We're hoping to gather enough information to publish a journal for this Anniversary.
It would be appreciated if St. Anne's parishioners (past or present) would be willing to share some of their "memories" of St. Anne's Parish. Written details and/or pictures from "back when", your experiences involving the Societies you belonged to, any activities that took place, the parish priests who celebrated Mass every Sunday and any other good thoughts you'd like to share.
What we're hopefully looking for are memories (photos/information) from each decade. Description of the buildings/grounds (church, convent, school) from back then to present. What kind of changes were made? We're only going to be able to publish whatever information we receive. Please feel free to pass the word and contact past parishioners who have moved out of the parish. If they have any input, it would be appreciated.
All information should go to the attention of Georgene at the rectory. There is a good possibility that any pictures that are given for this journal, may not be returned.


Become A Pilgrim For A Day!

The Archdiocese of Newark is sponsoring a one-day pilgrimage to the Basilica of the National Shrine of the Immaculate Conception, Washington, DC on Saturday, October 26, 2002. The pilgrimage will take place under the leadership of Archbishop John J. Myers. Buses will leave from local parish churches and return on the same day. The feature of the day will be a rosary devotion and concelebrated Mass in the Basilica of the National Shrine. Plan now to be part of this archdiocesan act of love and devotion in honor of the Mother of God as the Archdiocese of Newark also looks forward to observing its Sesquicentennial and Golden Jubilee of the Dedication of its Cathedral.
A Coach bus (with bathroom facilities) will be leaving from St. Anne's Church for this Pilgrimage. Cost will be determined on how many sign up (Maximum 47 people; approx. $40/person) and it includes a box meal for the return trip. We may be sharing the bus with St. Paul of the Cross people. Seating will be on a first-come-first-serve basis. Seat MUST be paid for at time of reservation. Sign-up deadline is September 1st. Please sign up NOW at the rectory.
Top Page 8

Page 9 Top
Personal Meditation

August 18th 20th Sunday in Ordinary Time
Reflections

Mt 15:21-28
Jesus left that place and went away to the district of Tyre and Sidon. Just then a Canaanite woman from that region came out and started shouting, "Have mercy on me, Lord, Son of David; my daughter is tormented by a demon." But he did not answer her at all. And his disciples came and urged him, saying, "Send her away, for she keeps shouting after us." He answered, "I was sent only to the lost sheep of the house of Israel." But she came and knelt before him, saying, "Lord, help me." He answered, "It is not fair to take the children's food and throw it to the dogs." She said, "Yes, Lord, yet even the dogs eat the crumbs that fall from their masters' table." Then Jesus answered her, "Woman, great is your faith! Let it be done for you as you wish." And her daughter was healed instantly. Psalm 116:8
God Is Amazing
One night a Montana woman tucked her four children and two visiting nieces into bed. She offered a prayer asking God to watch over each drowsy child through the night. Then she retired for the evening.
At four-thirty the next morning, the woman was abruptly awakened by a sound. Suddenly, she found herself running down the hallway into her children's bedroom on the other side of the house. She stood in their doorway, hearing her heart pounding in her ears. Something bad was about to happen. Seconds ticked by. The children went on sleeping peacefully in their bunk beds. Everything was quiet, and the woman wondered, Why am I here? Am I just dreaming?
Then before her eyes, the upper half of the bunk bed came apart. She dashed forward to catch the heavy mattress-board and mattress before they crashed down onto her youngest child, a two year old who was sleeping in the bottom bunk.
She shouted for her husband, and together they adjusted and secured the beds. They worked so efficiently that the children were not even aroused from sleep. When her husband asked how she happened to be in the room at just the right time, the woman did not know how to answer. However, they both thanked God for saving their child from injury or death.

Thought for the Day
Lord, I shall be very busy this day. I may forget you, but do you not forget me.