© copyright stannes4/2000
Page 1
*******************************************************************************************************************
On Sunday, October 6th Father Vic's Mother, Socorro Kennedy passed away. In lieu of flowers, Father Vic has requested that donations be made to St. Anne's Jubilee Fund in her memory.
****************************************************************************
October 6th, 2002
27th Sunday in Ordinary Time


Schedule of Masses Week of October 7th - October 13th , 2002

Day

Time

Requested for

Requested by

Mon Oct 7th

7 A.M.

For the People of the Parish

9A.M.

Liv Fr. Victor P. Kennedy

Theresa Lattanzi

Tues .Oct. 8th

7 A.M.

Michael & Mary Capparelli

Sister

9A.M.

Frank Musarra

Family

Wed Oct. 9th

7A.M.

Giusseppe & Rocco Sarni

Virginia Sarni

9A.M.

Carmine Creazzo

Mother

7 P.M.

Ann Russo

Marie Pianese

Thurs .Oct 10th

7A.M.

Genevieve Pisani

Debra & Denise Pisani

9A.M.

Antonia Castrovinci

Favazzi Family

Fri. Oct. 11th

7A.M.

Donald Wilkins

Family

9A.M.

Wallace Pelletreau

Wife & Daughter

Sat. Oct. 12th

9 A.M.

Liv. Father Victor P. Kennedy.

Frances S. & Angela M.

6 P.M.

John Lejman

Wife Claire

7:30PM

For the People of the Parish

Sun. Oct. 13th

7:30AM

Ann Russo
Marie Pianese
9 AM
John Flatley
Sisters

10:30AM

Tim Guy

12 PM

Edward Anderson Sr.
Family

1:30PM

Sverre Syvertsen
Mr.& Mrs. Emmanuel Garde
Sanctuary Gifts October 6th - October 12th, 2002

Gift

In Memory Of

Requested By

Altar Wine

Anthony Buchicchio

Laurie Family

Altar Bread

Anthony Buchicchio

Laurie Family

Sanctuary Lamp

Anthony Buchicchio

Laurie Family

Altar Candles

Anthony Buchicchio

Laurie Family
Let Us Pray For Those Seriously Ill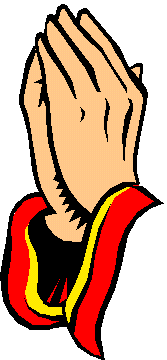 Rose Certo, Anthony Barbalinardo, Angelica Krajnik, and Helen Jane Lee.

Vocation reflections

In today's Gospel parable we learn that the owner of a vineyard leased out his property to farmers who proved themselves to be wicked tenants. As a result, the owner took back his property from them and entrusted it to those who would yield a rich harvest. Could the Lord be inviting you into his vineyard to yield a rich harvest for the kingdom? Could he be entrusting you with a vocation to the Priesthood, Religious Life or Diaconate?
If you feel this call, "inquire within" and Please contact the Vocations Office the Vocations Office at (973) 497-4365 or by E-mail at kellyric@rcan.org. Or visit our web site at www.rcan.org.
Page 2 Top

STEWARDSHIP



STEWARDSHIP SCRIPTURE REFLECTION
The vineyard of the Lord is the house of Israel. At vintage time the master will return to receive the harvest. May we bear fruit in plenty, and be pleasing in his sight by living lives that are marked by love and respect.

OUR WEEKLY OFFERING
September 2002
September 28/29 $5,432.
Month's Total $27,227.
Month's Average $5,445.
Mailed in $250.

We thank you!

WEEKLY AVERAGE COMPARISONS:
Month '01 Monthly Avg. '02 Monthly Avg.
August $5,315 $4,902
September $6,139. $5,445.




HOLY HOUR FOR PRIESTS


Every Tuesday the Blessed Sacrament is exposed in the church from 3-4 P.M. Those who come dedicate an hour of prayer for the priests, DIVINE MERCY and Religious men and women of the Church.

Prayers are also said for an increase of vocations to the priesthood and religious life. We invite you to come and spend time with the Lord for these intentions and for your personal requests. The Holy Hour closes with Benediction of the Blessed Sacrament.







From Generation to Generation, We Share Our Faith
As the 100th Anniversary of our Parish approaches, the planning for this momentous occasion begins. Saint Anne's was established as a Mission Church in September 1903. In June of 1904, the Mission became the Incorporated Parish of Saint Anne. Our celebrations, therefore, will take place during the year 2004. We call upon the Family of Saint Anne to assist in the planning of our Parish Celebration.
1] We need suggestions. How can we best honor our God, our Patroness, and our Parish? If you have an idea for a spiritual or social event to commemorate our heritage, please place it in the Anniversary Suggestion Box located in the vestibule of the Church. Please sign all suggestions so that Committee members can contact you for needed details.
2] We need Memorabilia. If you have Newspaper Articles, Pictures, Journals, Parish Directories, etc. and are willing to share them, they can be left at the rectory. Arrangements can also be made to have them picked up by calling Marie Pianese 201-798-6534.
Let us pray that the Faith we have will continue to grow.
Communion Breakfast
The Padre Pio Prayer Group will hold their annual Communion Breakfast on Saturday, October 12th. Mass will be at 11 a.m. followed by breakfast in the auditorium with speaker Father Alphonse Picone. For more information, contact Frances Spazian at 653-1318.
Top
page 3
Our Web Site
When you log on and browse around you'll see all kinds of information about our parish. Included, of course, will be the current activities for the many different organizations as well as an update as to what is going on with our parish family.
Do not let evil defeat you: Instead, conquer evil with good!!
By your wounded heart: teach us love, teach us love, teach us love..... -Daphne Fraser
St. Florian Firefighters Mass
Archbishop Myers will celebrate the annual Saint Florian Mass, honoring all fire service personnel, at the Sacred Heart Cathedral Basilica on Sunday, October 13, 2002 at 3 p.m. (All are to be seated by 2:45 p.m. for the Presentation of Colors and the National Anthem.) Both active and retired firefighters and their families are invited to the Mass and the reception immediately following at the Archdiocesan Center.
Class of 1947
Our Third Reunion will be held on Saturday, October 19, 2002. We are still looking for: Eileen Casey, Marie Dunne, Joyce Molino, Frances Shaw, Dolores Obelisk and Walter "Fuzzy" Graff. Can you help us find these classmates? Thank you!! Contact Tommy Johnson, teejay34@hotmail. com or 908-459-4061.
Attention Ascension Alumni
Ascension School in New Milford, New Jersey is celebrating its GOLDEN ANNIVERSARY with a spectacular 50TH ANNIVERSARY WEEKEND on October 11-13, 2002—Friday: Wine and Cheese Party; Saturday: Dinner/Dance at the Hilton; Sunday: Alumni Mass and Open House. Don't miss this once-in-a-lifetime opportunity to relive the memories of those "Wonder Years". Call Marguerite Morris at 201-385-0159 or e-mail mmm47@earthlink.net or download your invitation at our website www.ascensionschoolalumni.net.
P
ari

sh Reunion

Sacred Heart Catholic Church, Vailsburg, Newark is trying to reach as many former pupils, graduates, parishioners as they can for their 110th Anniversary Year, 2002-2003. If you are formerly of this parish, or if you know of anyone else who is, please contact their rectory by phone at 973-373-9790, by fax at 973-374-4047 , by e-mail at shvailsburg@att.net , by regular mail at 481 Sanford Avenue, Newark 07106 or visit their website at http://www.sacredheartvailsburg.net/ . Please also visit the church at the corner of South Orange and Sanford Avenues. Opening ceremonies are on October 20th, 3 p.m. Mass followed by Chefs' Night.
Atlantic City Trip
St. Anne's Seniors are planning a trip to SANDS CASINO in Atlantic City on Wednesday, October 16th. Fee is $10 and bus leaves at 9 a.m.. For more information contact Peggie Riscoe at 201-659-3930.
Annulment Information Evening
An Annulment Information Evening is scheduled for Wednesday, October 9th at St. John the Baptist Church (Parish Center), 69 Valley Street, Hillsdale at 7:30 p.m. A canon lawyer from the Archdiocese of Newark will discuss the most recent theology, guidelines and requirements for obtaining a Church annulment. The information will be presented in terms that all can understand. A question and answer period will conclude the session. Pre-registration is not necessary. For additional information, please call the Office of Family Life Ministries at 973-497-4327.

St. Joseph's Grammar School Reunion
St. Joseph's Grammar School in Jersey City will hold its annual alumni reunion on Sunday, October 27th at 12:00 p.m. in Church. A reception will follow at 2 p.m. at Casino in the Park in Jersey City. Cost is $40/person. All alumni, friends and family who have been affiliated with the school are invited to attend. For further details, please contact Kevin Lyons, 509 Pavonia Avenue, Jersey City, NJ 07306 or phone 201-653-0128.

Retirement Celebration
Bishop Dominic A. Marconi, who has served this Archdiocese faithfully for 49 years as a priest, and in particular as an auxiliary bishop since 1976, is celebrating his retirement on Sunday, November 17th at 4 p.m. with a special Mass and reception at his parish, St. Elizabeth of Hungary in Linden.
Please join with all of the people of the Church of Newark today in prayer to thank our Lord for the gift of Bishop Marconi as he begins this new dimension of his priesthood.
Top page 4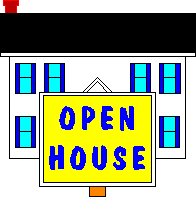 Saint Mary High School located at 64 Chestnut Street in Rutherford will have Open House for 6th, 7th and 8th grade students on Thursday, October 10th at 7:30 p.m.. For further information please call 201-933-5220.
Mount St. Dominic located at 3 Ryerson Avenue, Caldwell (on the grounds of Caldwell College) is having an Open House for 7th and 8th grade girls and their families on Sunday, October 20th 1:30 p.m. and Wednesday, October 30th 6:30 p.m. For more information call 973-226-0660 ext. 22.
* * * *
High School Information Night
St. Anthony High School is sponsoring a High School Information Night on Thursday, October 10th for all interested 7th and 8th grade students and their parents.
The program will begin at 7 p.m. at 175 8th Street in Jersey City, directly across from the Newport Mall. School policy, tuition fees, curriculum, extra curricular
Upcoming Elections
The November elections are around the corner. Below is an excerpt from "Living the Gospel of Life: A Challenge to American Catholics" by the USCCB (United States Conference of Catholic Bishops).
34. "We encourage all citizens, particularly Catholics, to embrace their citizenship not merely as a duty and privilege, but as an opportunity meaningfully to participate in building the culture of life. Every voice matters in the public forum. Every vote counts. Every act of responsible citizenship is an exercise of significant individual power. We must exercise that power in ways that defend human life, especially those of God's children who are unborn, disabled or otherwise vulnerable.
We get the public officials we deserve. Their virtue—or lack thereof—is a judgment not only on them, but on us. Because of this, we urge our fellow citizens to see beyond party politics, to analyze campaign rhetoric critically and to choose their political leader according to principle, not party affiliation or mere self-interest."
Charitable Gift Annuities
Receive "peace of mind" knowing that you can count on a steady stream of payments for life and support your parish or Archdiocesan Ministry by purchasing in a Charitable Gift Annuity with the Archdiocese of Newark. For personalized proposals, please call Deacon John J. McKenna at the Office of Planned Giving: 973-497-4125.

All Night Vigil
There will be an All Night Vigil of Reparation held at St. Anne's in honor of the Most Sacred Heart of Jesus and the Immaculate Heart of Mary beginning at 9 P.M. on Friday, November 1st and ending Saturday, November 2nd at 7 A.M.
This is a night with our Lord Jesus and His mother with confession, Masses, songs of worship, moments of adoration of the Blessed Sacrament and meditation. Refreshments will be served in Parish Center #4. For more information you may call Tina Edelmann at 201-653-4785.

Helping Hands
Every Wednesday at 1 p.m. there is a group of ladies that gather in the convent to socialize and crochet lap robes for the nearby nursing homes. This project is called "Helping Hands". So far they have produced at least 50 or more lap robes of various designs and colors. These small afghans have been received with much enthusiasm by the many nursing homes in our area.
If anyone is interested in joining us, just stop at the convent on Wednesday at 1 p.m. and you will be very welcomed. We provide the wool which has been donated by very generous parishioners and friends of St. Anne's Church. For more information, please contact Sister Celeste at 201-792-5128.
Father Frank Becomes A Pastor
You have shared with me in my journey of priesthood, now come celebrate with me as I am installed as pastor of Immaculate Heart of Mary Church, 280 Parker Avenue, Maplewood. The installation will take place on Sunday, October 6, 2002 at the 12 noon Parish Mass. A "light" reception will follow in the school auditorium. Looking forward to seeing you.
Rev. Frank J. Rocchi
High School Admissions Exams
For 8th Grade students applying for Fall 2003 admission to Catholic high schools in the Archdiocese of Newark, Diocese of Metuchen, or Diocese of Paterson. Below is where/when exam will be administered:
Archdiocese of Newark (Bergen, Essex, Hudson and Union counties): Friday, November 8th
Diocese of Metuchen (Middlesex, Somerset, Warren, and Hunterdon counties): Saturday, November 9th
Diocese of Paterson (Passaic, Morris, and Sussex counties): Friday, November 8th
Beginning September 3rd, you may obtain an application and handbook from a Catholic elementary or high school. Examination fee of $30 will include reporting scores to three high schools of your choice. The test is designed to measure scholastic aptitude in verbal and non-verbal abilities, and achievement in reading, mathematics, and language. Applications and fees will be processed from September 3rd through October 18th. By applying early, you will have a much better chance of being assigned to a test site of your choice. For further information beginning September 9th, you can contact: Cooperative Admissions Examination Office, CTB/McGraw-Hill, 20 Ryan Ranch Rd., Monterey, CA 93940 - email COOP2002@ctb.com - (800) 569-2667.


Do you want to learn more about the Catholic faith?
Are you interested in becoming Catholic?
Do you need to be Baptized, Confirmed or receive First Communion?

St. Anne's Church RCIA Program can help answer your questions. To find out more...Call Janice Fiorese in our Rectory at 201-656-2490.
St. Anne's Rosary Auction
The theme for this year's annual Rosary Society Auction will be "Winter Wonderland". It will be held on Monday, October 28th at 6:30 p.m.
Please help us...contributions of cash or unused merchandise for the auction (NO CLOTHING PLEASE!). Items may be dropped off at the rectory to the attention of Nora Browne. Thank you for your continued support.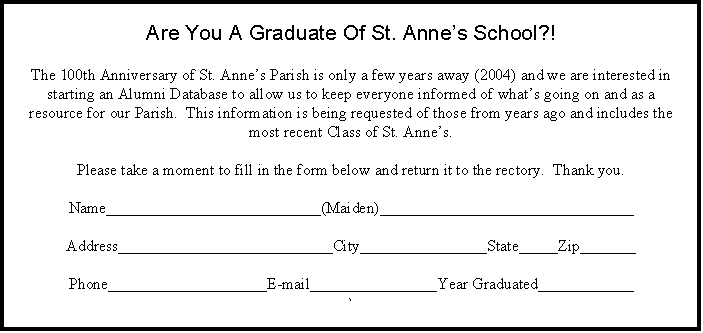 Top Page 6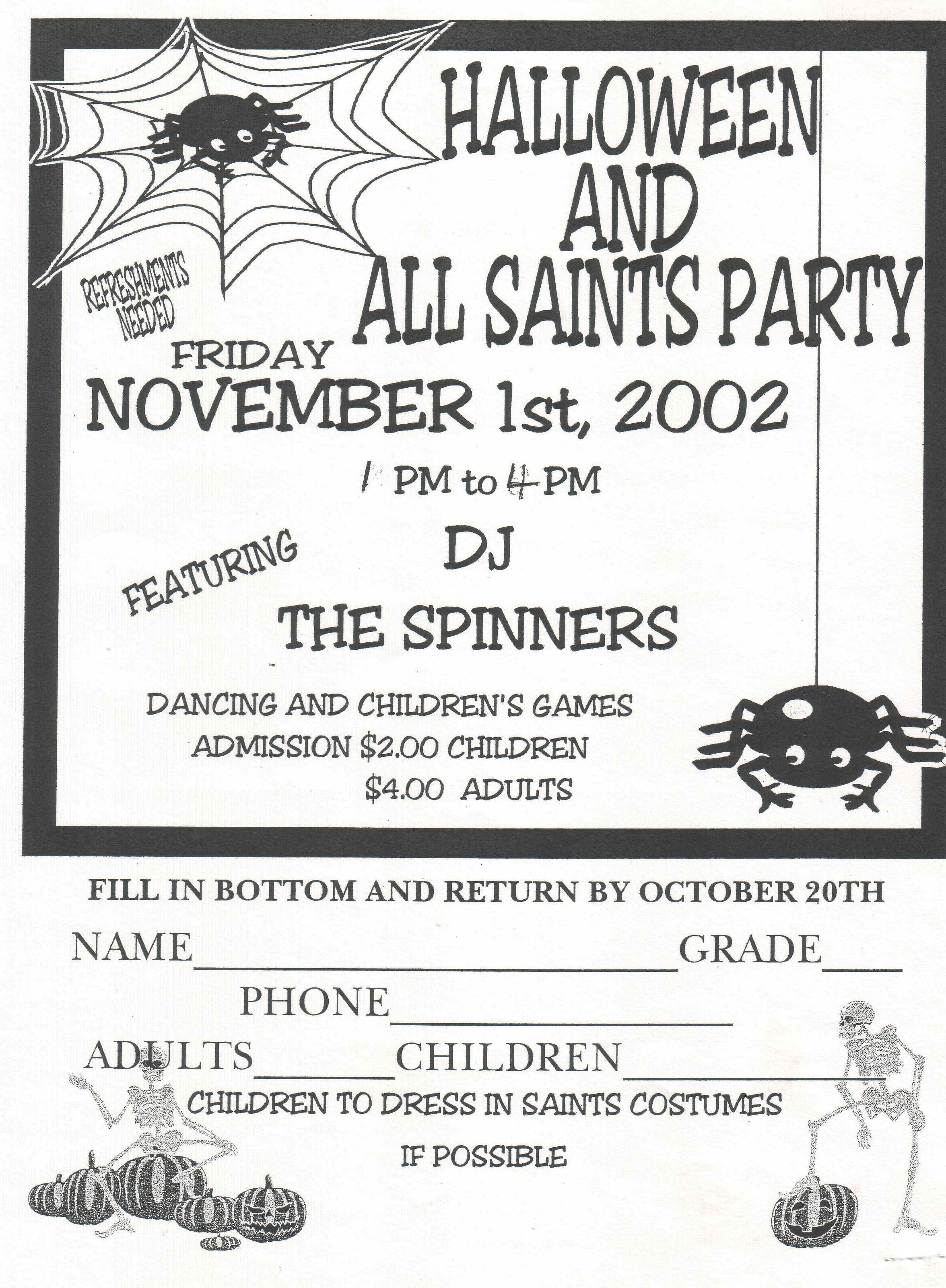 Top Page 7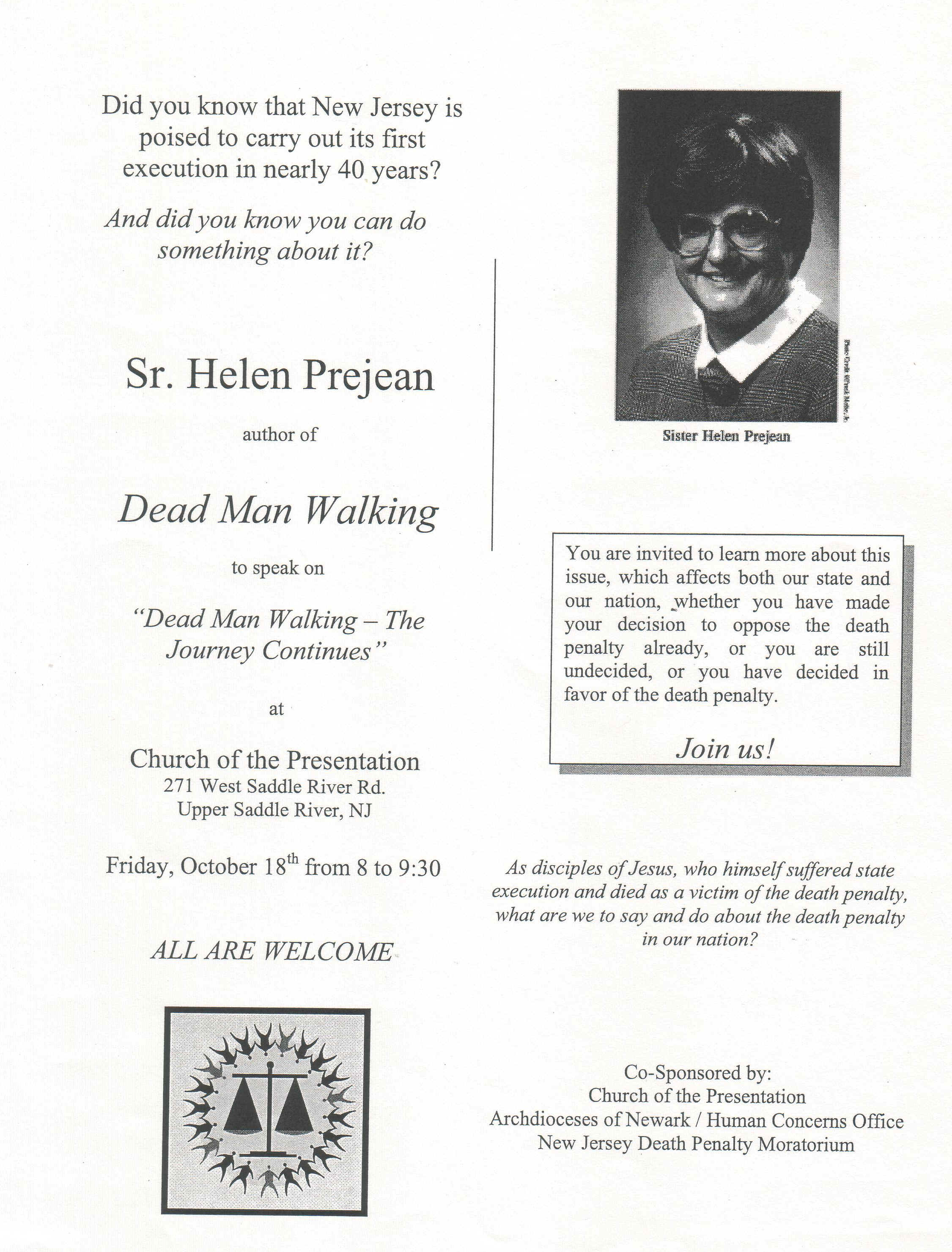 Top Page 8
MONDAY Gal 1:6-12 Ps 111:1-2,7-10 Lk 10:25-37
TUES. Gal 1:13-24 Ps 139:1-3,13-15 Lk 10:38-42
WED. Gal 2:1-2,7-14 Ps 117:1-2 Lk 11:1-4
THURS. Gal 3:1-5 Ps Lk 1:69-75 Lk 11:5-13
FRIDAY Gal 3:7-14 Ps 111:1-6 Lk 11:15-26
SATURDAY Gal 3:22-29 Ps 105:2-7 Lk 11:27-28
NEXT SUNDAY - 28th SUNDAY IN ORDINARY TIME Is 25:6-10a Ps 23:1-6 Phil 4:12-14,19-20 Mt 22:1-14

CCD News
- Rainbow Program for children will begin on Monday, October 30th from 6:45-8 p.m. in Parish Center #3 & #4.
If you haven't registered, you can come on this evening. (We also have a parent group.)
- October 6th- children will have practice each Sunday from 11:15 a.m.-12:15 p.m. from grades 4 to 8. Children will be dismissed from church if they join.
- Parent Club Meeting from 10 a.m.-11:15 a.m. while child is in class. All parents are to be part of this. We need your help with children activities.
- October 10th - Confirmation classes begin for Candidates receiving Confirmation on November 23, 2002. Classes meet from 7-8:30 p.m. in Parish Center #3. Candidates are to be here 10 minutes before class.
- October 20th- Teachers' meeting 11:30 a.m.-12:30 pm.
- October 27th- Sponsor/Candidate Day 1 p.m. in Chapel Hall (Please bring red book with you that was given out at meeting.)
- October 31st -First Reconciliation sign-up from 6:30 p.m. to 8 p.m. in CCD Office. Entrance on Kennedy Blvd. right after rectory.

Separated/Divorced Support

Group

The Office of Family Life Ministries has scheduled a support group facilitator training course uniquely designed for those who wish to minister to the needs of the separated and divorced. This one-session course will be held at the Archdiocesan Center, 171 Clifton Ave., Newark at the end of October. For registration and fee information, please call the Office of Family Life Ministries at 973-497-4327. Pre-registration is required; class size is limited.

Annual Luncheon
Hudson Catholic Mothers' Guild Annual Luncheon "Autumn Splendor" will be held on Sunday, November 3, 2002 at the Casino-in-the-Park, (Lincoln Park) in Jersey City at 12:00 noon. Cost is $40 a ticket or buy 4 raffle books and receive a complimentary luncheon ticket. For tickets or more information, please call Lois Malloy at the school—201-332-5970 ext. 16.
Blessing of Animals
The Feast of St. Francis of Assisi is October 4th. St. Francis of Assisi is known for his deep compassion for all and the love for God's creation especially animals. We will celebrate "BLESSING OF THE ANIMALS" on Sunday, October 6th at 1:30 p.m. in the Courtyard (behind the rectory).
Mass Book for 2003
Our Mass Book is NOW OPEN!! Mass offerings for 2003 are now available. Please stop in at the rectory between 8:30 a.m. and 8:30 p.m. Thank you.
Page 9 Top
Personal Meditation

Personal Meditation October 6th, 2002
Mt 21:33-43
"Listen to another parable. There was a landowner who planted a vineyard, put a fence around it, dug a wine press in it, and built a watchtower. Then he leased it to tenants and went to another country. When the harvest time had come, he sent his slaves to the tenants to collect his produce. But the tenants seized his slaves and beat one, killed another, and stoned another. Again he sent other slaves, more than the first; and they treated them in the same way. Finally he sent his son to them, saying, 'They will respect my son.' But when the tenants saw the son, they said to themselves, 'This is the heir; come, let us kill him and get his inheritance." So they seized him, threw him out of the vineyard, and killed him. Now when the owner of the vineyard comes, what will he do to those tenants?" They said to him, "He will put those wretches to a miserable death, and lease the vineyard to other tenants who will give him the produce at the harvest time." Jesus said to them, "Have you never read in the scriptures: 'The stone that the builders rejected has become the cornerstone; this was the Lord's doing, and it is amazing in our eyes'? Therefore I tell you, the kingdom of God will be taken away from you and given to a people that produces the fruits of the kingdom.

Psalm 22:1
What to Do
During God's Absence
Like the psalmist, there are times when we feel desperately that God is absent from our lives. In those moments, we must remember that God's absence is not abandonment. Sometimes we are given "space" in which to reflect and act.
Consider the example of Leland Stanford, a California lawyer who was elected governor of his state in the late nineteenth century. Later, Stanford amassed a fortune as a builder and became president of the country's first transcontinental railroad.
Sadly, however, Stanford's only son died at the age of fifteen. Both parents were devastated. They could not feel the comforting presence of God in their lives at that time. In fact, Stanford declared, "I have nothing to live for."

Shortly after that declaration, Stanford had a life-changing dream. His son appeared to him saying, "Father, never say again you have nothing to live for. Live for other people's children."

Soon Stanford made plans to build a great university. He invested $21 million and established Leland Stanford, Jr., University in Palo Alto, California. In addition, he and his wife became the devoted servants of their wealth, generously contributing to a variety of worthwhile causes.
During a time when God's absence seems a painful experience, there is something we can all do: we can do good—after which, the pain eases and the light returns.
Thought for the Day
God is the friend of silence.
Trees, flowers, grass, grow in silence.
See the stars, moon and sun,
how they move in silence.