© copyright stannes4/2000
Page 1
*******************************************************************************************************************
On Sunday, October 6th Father Vic's Mother, Socorro Kennedy passed away. In lieu of flowers, Father Vic has requested that donations be made to St. Anne's Jubilee Fund in her memory.
****************************************************************************
October 13th, 2002
28th Sunday in Ordinary Time


Schedule of Masses Week of October 14th - October 20th , 2002

Day

Time

Requested for

Requested by

Mon Oct 14th

7 A.M.

Patricia Ellersick

Mr. & Mrs. Jersey

9A.M.

Dec. Members of Grillo Family

Fran & Angela

Tues .Oct. 15th

7 A.M.

Frank & Arthur Salati

Salati Family

9A.M.

Sal Favazzi

Family

Wed Oct. 16th

7A.M.

James Mocarski

Family

9A.M.

Victor Pianese

Marie Pianese

7 P.M.

Anita D'Amico

Family

Thurs .Oct 17th

7A.M.

Joseph Sernio Sr.

Beth & Alex

9A.M.

Bridget Kennedy

St. Joseph Morning Prayer Group

Fri. Oct. 18th

7A.M.

James Mocarski

Family

9A.M.

Catherine Gourhan

Gourhan Family

Sat. Oct. 19th

9 A.M.

Liv. Grace & Carmine Salvemini

6 P.M.

George Costa

Daughter

7:30PM

For the People of the Parish

Sun. Oct. 20th

7:30AM

Bridget Kennedy
Nancy Delgiodice
9 AM
Joseph Vaccarella
Romilda Vaccarella

10:30AM

Mary & Mike Tripsas

Daughter

12 PM

Carol &Susan Johnston
Warren & Helen Ferris
Sanctuary Gifts October 13th - October 20th, 2002

Gift

In Memory Of

Requested By

Altar Wine

Lester Infante

Seborowski Family

Altar Bread

Maria Zeolia

William Pisciotta

Sanctuary Lamp

Helen Clifford

Doris Hollingworth

Altar Candles

Ed Bove

Paul & Mary Geundling
Let Us Pray For Those Seriously Ill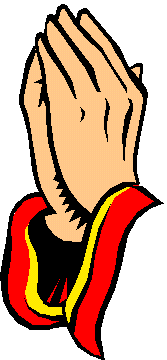 Rose Certo, Anthony Barbalinardo, Angelica Krajnik, Helen Riscoe and Helen Jane Lee.

Vocation reflections

In today's Gospel parable, the kingdom of God is likened to a royal wedding banquet in which many of the King's subjects receive invitations to join in the festivities. Many are called but few actually respond. Today the Lord calls many to serve His Church as Priests, Religious Brothers and Sisters and Deacons. Could you be among those who have received such an invitation?
If you feel this call, "inquire within" and Please contact the Vocations Office the Vocations Office at (973) 497-4365 or by E-mail at kellyric@rcan.org. Or visit our web site at www.rcan.org.
Page 2 Top

STEWARDSHIP



STEWARDSHIP SCRIPTURE REFLECTION
The Lord invites us to a banquet, one of the favorite images of messianic times. This banquet is spread before us and can fully satisfy our needs, yet how often have we refused the Lord's invitation to share in the riches prepared for us?

OUR WEEKLY OFFERING
October 2002
October 5/6 $5,717.
Month's Total $5,717.
Month's Average $5,717.
Mailed in $322.

We thank you!

WEEKLY AVERAGE COMPARISONS:
Month '01 Monthly Avg. '02 Monthly Avg.
September $6,139. $5,445.
October $6,200




HOLY HOUR FOR PRIESTS


Every Tuesday the Blessed Sacrament is exposed in the church from 3-4 P.M. Those who come dedicate an hour of prayer for the priests, DIVINE MERCY and Religious men and women of the Church.

Prayers are also said for an increase of vocations to the priesthood and religious life. We invite you to come and spend time with the Lord for these intentions and for your personal requests. The Holy Hour closes with Benediction of the Blessed Sacrament.







Parish History
Thanks to all of our generous Parishioners who have already submitted Memorabilia. (Two Parishioners actually submitted complete scrapbooks with newspaper clippings, one dating as far back as 1909.) We're off to a great start.
Have you searched through your personal St. Anne Memorabilia? Sister Celeste has offered to scan all pictures and return the originals to the owners. Please note when you submit material, if you need this service.
Remember that arrangements can be made to have material picked up by calling Marie Pianese at 201-798-6534.
Let's continue to pray that the Faith we share will continue to grow.
Second Collection
There will be a second collection next weekend (October 19/20) for World Mission Sunday. This collection is so central to the well being of the Church in over 1,100 mission dioceses. Countless sacramental, spiritual, educational, medical, and pastoral programs depend on it. Please give generously. Thank you.
Top
page 3
High School Admissions Exams
For 8th Grade students applying for Fall 2003 admission to Catholic high schools in the Archdiocese of Newark, Diocese of Metuchen, or Diocese of Paterson. Below is where/when exam will be administered:
Archdiocese of Newark (Bergen, Essex, Hudson and Union counties): Friday, November 8th
Diocese of Metuchen (Middlesex, Somerset, Warren, and Hunterdon counties): Saturday, November 9th
Diocese of Paterson (Passaic, Morris, and Sussex counties): Friday, November 8th
Beginning September 3rd, you may obtain an application and handbook from a Catholic elementary or high school. Examination fee of $30 will include reporting scores to three high schools of your choice. The test is designed to measure scholastic aptitude in verbal and non-verbal abilities, and achievement in reading, mathematics, and language.
Applications and fees will be processed from September 3rd through October 18th. By applying early, you will have a much better chance of being assigned to a test site of your choice. For further information beginning September 9th, you can contact: Cooperative Admissions Examination Office, CTB/McGraw-Hill, 20 Ryan Ranch Rd., Monterey, CA 93940 - email COOP2002@ctb.com - (800) 569-2667.

Do you want to learn more about the Catholic faith?
Are you interested in becoming Catholic?
Do you need to be Baptized, Confirmed or receive First Communion?

St. Anne's Church RCIA Program can help answer your questions. To find out more...Call Janice Fiorese in our Rectory at 201-656-2490.
St. Anne's Rosary Auction
The theme for this year's annual Rosary Society Auction will be "Winter Wonderland". It will be held on Monday, October 28th at 6:30 p.m.
Please help us...contributions of cash or unused merchandise for the auction (NO CLOTHING PLEASE!). Items may be dropped off at the rectory to the attention of Nora Browne. Thank you for your continued support.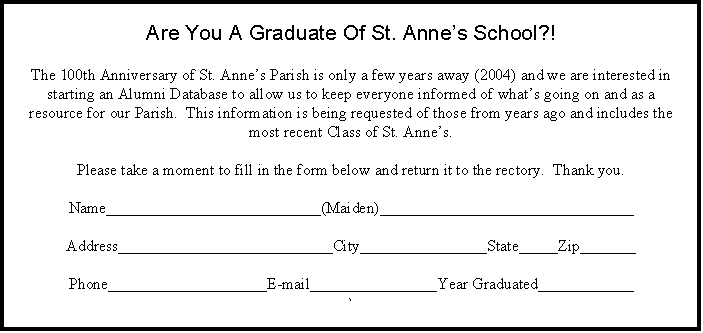 Annulment Information Evening
An Annulment Information Evening is scheduled for Wednesday, October 9th at St. John the Baptist Church (Parish Center), 69 Valley Street, Hillsdale at 7:30 p.m. A canon lawyer from the Archdiocese of Newark will discuss the most recent theology, guidelines and requirements for obtaining a Church annulment. The information will be presented in terms that all can understand. A question and answer period will conclude the session. Pre-registration is not necessary. For additional information, please call the Office of Family Life Ministries at 973-497-4327.

St. Joseph's Grammar School Reunion
St. Joseph's Grammar School in Jersey City will hold its annual alumni reunion on Sunday, October 27th at 12:00 p.m. in Church. A reception will follow at 2 p.m. at Casino in the Park in Jersey City. Cost is $40/person. All alumni, friends and family who have been affiliated with the school are invited to attend. For further details, please contact Kevin Lyons, 509 Pavonia Avenue, Jersey City, NJ 07306 or phone 201-653-0128.

Retirement Celebration
Bishop Dominic A. Marconi, who has served this Archdiocese faithfully for 49 years as a priest, and in particular as an auxiliary bishop since 1976, is celebrating his retirement on Sunday, November 17th at 4 p.m. with a special Mass and reception at his parish, St. Elizabeth of Hungary in Linden.
Please join with all of the people of the Church of Newark today in prayer to thank our Lord for the gift of Bishop Marconi as he begins this new dimension of his priesthood.
Top page 4
MONDAY Gal 4:22-24,26-27,31-5:1 Ps 113:1-7 Lk 11:29-32
TUES. Gal 5:1-6 Ps 119:41,43,45,47-48 Lk 11:37-41
WED. Gal 5:18-25 Ps 1:1-4,6 Lk 11:42-46
THURS. Eph 1:1-10 Ps 98:1-6 Lk 11:47-54
FRIDAY 2Tm 4:10-17b Ps 145:10-13ab,17-18 Lk 10:1-9
SATURDAY Eph 1:15-23 Ps 8:2-7 Lk 12:8-12
NEXT SUNDAY - 29th SUNDAY IN ORDINARY TIME Is 45:1,4-6 Ps 96:1,3-5,7,10 1Thes 1:1-5b Mt 22:15-21

Holy Day of Obligation
The Mass schedule for All Saints Day (November 1st):
October 31st at 6:30 p.m. - Anticipated Mass
November 1st - 7 a.m., 9 a.m. & 6:30 p.m.
ALL Souls Day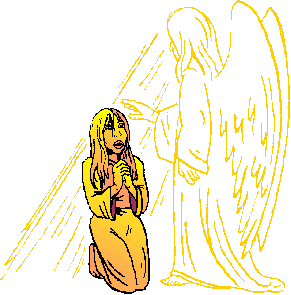 The month of November is dedicated to All Faithfully Departed with All Souls Day being celebrated on November 2nd. This day, especially, is a traditional time for visiting graves of loved ones. For this reason, we ask that you take the time to please remember to fill in the names of your dearly departed family members and friends whom you would like to have remembered during the Masses of the All Souls Novena as well as during the Masses offered over the balance of the month. These envelopes may be placed in the depository next to the altar marked "All Souls" or placed in the collection basket so they may be bundled and placed on the altar for the duration of the month.
Separated/Divorced Support

Group

The Office of Family Life Ministries has scheduled a support group facilitator training course uniquely designed for those who wish to minister to the needs of the separated and divorced. This one-session course will be held at the Archdiocesan Center, 171 Clifton Ave., Newark at the end of October. For registration and fee information, please call the Office of Family Life Ministries at 973-497-4327. Pre-registration is required; class size is limited.

CCD News
- Confirmation Parent Meeting today at 1 p.m. SHARP in the Chapel Hall. Please be on time so earlier comers do not have to wait. There will be NO make up meeting! Please bring your fee for November 17th project and Confirmation which was stated in the date sheet sent to you. Please put it in an envelope with your child's name on it.
- October 20th– Last day for parents to have children in grades 1 or 6 registered for the 2003 sacrament classes. Times for registration are Monday thru Thursday 10 a.m to 12 noon and 1 p.m. to 4 p.m., also Monday and Thursday evenings 6:30-8 p.m. If you come after October 20th, your child will have to wait for the 2005 class. Please bring baptismal certificate and $45 fee.
- October 27th- Sponsor/Candidate Day 1 p.m. in Chapel Hall. Please bring red book with you that was given out at first meeting. NO make-up meeting!
- October 31st –There will be a sign up evening for First Communion from 6:30-8:30 p.m. in the CCD Office. If you do not register, your child will not be in the 2003 communion class.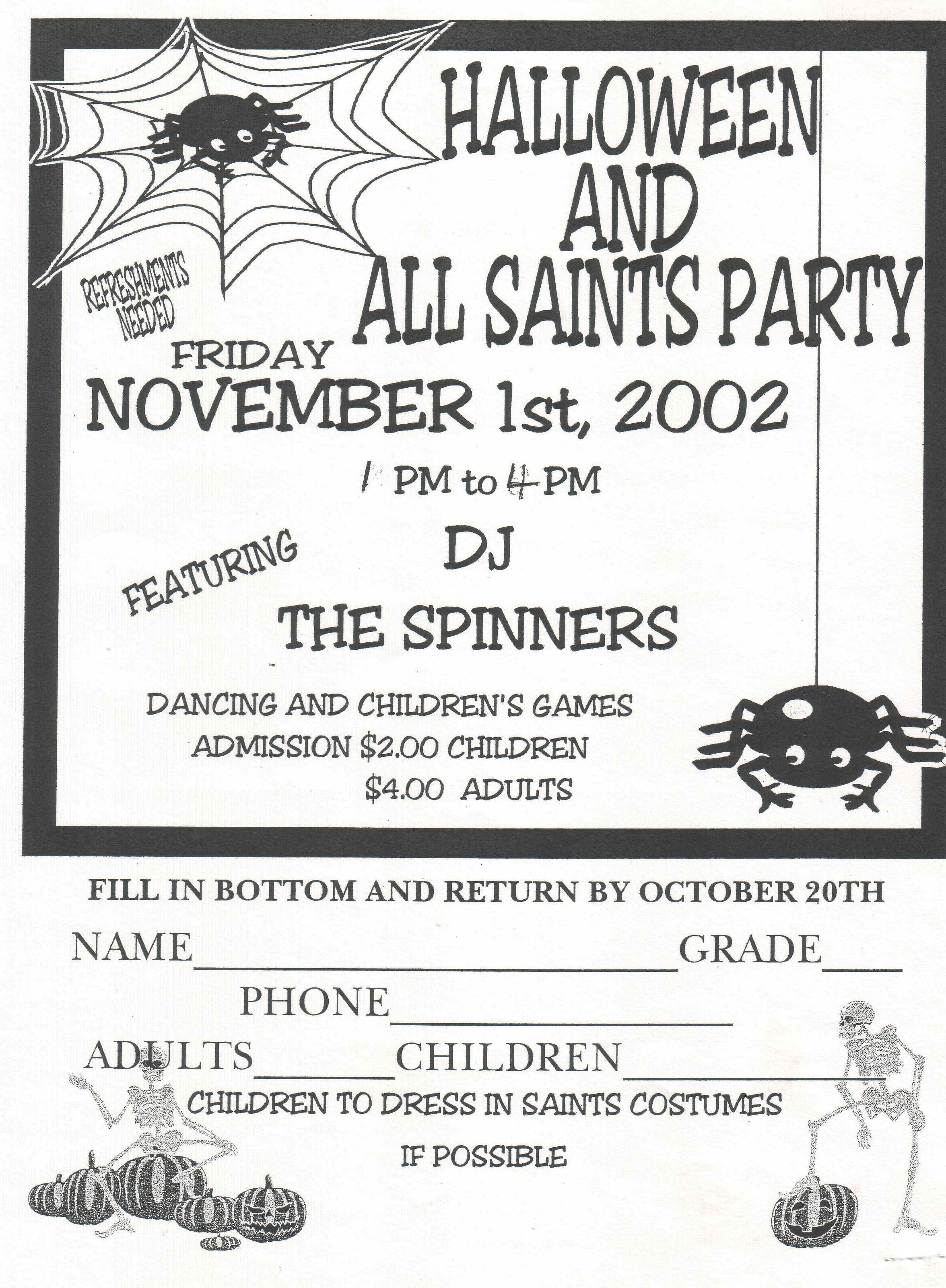 Top Page 6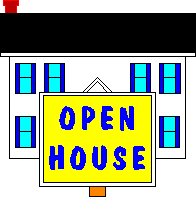 Mount St. Dominic located at 3 Ryerson Avenue, Caldwell (on the grounds of Caldwell College) is having an Open House for 7th and 8th grade girls and their families on Sunday, October 20th 1:30 p.m. and Wednesday, October 30th 6:30 p.m. For more information call 973-226-0660 ext. 22.
All Night Vigil
There will be an All Night Vigil of Reparation held at St. Anne's in honor of the Most Sacred Heart of Jesus and the Immaculate Heart of Mary beginning at 9 P.M. on Friday, November 1st and ending Saturday, November 2nd at 7 A.M.
This is a night with our Lord Jesus and His mother with confession, Masses, songs of worship, moments of adoration of the Blessed Sacrament and meditation. Refreshments will be served in Parish Center #4. For more information you may call Tina Edelmann at 201-653-4785.


Helping Hands
Every Wednesday at 1 p.m. there is a group of ladies that gather in the convent to socialize and crochet lap robes for the nearby nursing homes. This project is called "Helping Hands". So far they have produced at least 50 or more lap robes of various designs and colors. These small afghans have been received with much enthusiasm by the many nursing homes in our area.
If anyone is interested in joining us, just stop at the convent on Wednesday at 1 p.m. and you will be very welcomed. We provide the wool which has been donated by very generous parishioners and friends of St. Anne's Church. For more information, please contact Sister Celeste at 201-792-5128.
St. Florian Firefighters' Mass
Archbishop Myers will celebrate the annual Saint Florian Mass, honoring all fire service personnel, at the Sacred Heart Cathedral Basilica on Sunday, October 13, 2002 at 3 p.m. (All are to be seated by 2:45 p.m. for the Presentation of Colors and the National Anthem.) Both active and retired firefighters and their families are invited to the Mass and the reception immediately following at the Archdiocesan Center.
Class of 1947
Our Third Reunion will be held on Saturday, October 19, 2002. We are still looking for: Eileen Casey, Marie Dunne, Joyce Molino, Frances Shaw, Dolores Obelisk and Walter "Fuzzy" Graff. Can you help us find these classmates? Thank you!! Contact Tommy Johnson, teejay34@hotmail. com or 908-459-4061.

Attention Ascension Alumni
Ascension School in New Milford, New Jersey is celebrating its GOLDEN ANNIVERSARY with a spectacular 50TH ANNIVERSARY WEEKEND on October 11-13, 2002—Friday: Wine and Cheese Party; Saturday: Dinner/Dance at the Hilton; Sunday: Alumni Mass and Open House. Don't miss this once-in-a-lifetime opportunity to relive the memories of those "Wonder Years". Call Marguerite Morris at 201-385-0159 or e-mail mmm47@earthlink.net or download your invitation at our website www.ascensionschoolalumni.net.
P
ari

sh Reunion

Sacred Heart Catholic Church, Vailsburg, Newark is trying to reach as many former pupils, graduates, parishioners as they can for their 110th Anniversary Year, 2002-2003. If you are formerly of this parish, or if you know of anyone else who is, please contact their rectory by phone at 973-373-9790, by fax at 973-374-4047 , by e-mail at shvailsburg@att.net , by regular mail at 481 Sanford Avenue, Newark 07106 or visit their website at http://www.sacredheartvailsburg.net/ . Please also visit the church at the corner of South Orange and Sanford Avenues. Opening ceremonies are on October 20th, 3 p.m. Mass followed by Chefs' Night.
Atlantic City Trip
St. Anne's Seniors are planning a trip to SANDS CASINO in Atlantic City on Wednesday, October 16th. Fee is $10 and bus leaves at 9 a.m.. For more information contact Peggie Riscoe at 201-659-3930.
Top Page 7
Our Web Site
When you log on and browse around you'll see all kinds of information about our parish. Included, of course, will be the current activities for the many different organizations as well as an update as to what is going on with our parish family.
Do not let evil defeat you: Instead, conquer evil with good!!
By your wounded heart: teach us love, teach us love, teach us love..... -Daphne Fraser
Natural Family Planning
The Archdiocese of Newark, in conjunction with Holy Name Hospital in Teaneck, is offering a program in Natural Family Planning to foster-responsible parenthood and marriage enrichment. The NFP series of four (4) classes applies sound biological knowledge to fertility control; no pills, no health risks.
A new course is scheduled to begin at St. John's Church in Linden on November 10th at 2 p.m. The classes are conducted by married couples. For additional information/registration, please call (201)833-3121.
Annual Luncheon
Hudson Catholic Mothers' Guild Annual Luncheon "Autumn Splendor" will be held on Sunday, November 3, 2002 at the Casino-in-the-Park, (Lincoln Park) in Jersey City at 12:00 noon. Cost is $40 a ticket or buy 4 raffle books and receive a complimentary luncheon ticket. For tickets or more information, please call Lois Malloy at the school—201-332-5970 ext. 16.

St. Joseph's Grammar School Reunion
St. Joseph's Grammar School in Jersey City will hold its annual alumni reunion on Sunday, October 27th at 12:00 p.m. in Church. A reception will follow at 2 p.m. at Casino in the Park in Jersey City. Cost is $40/person. All alumni, friends and family who have been affiliated with the school are invited to attend. For further details, please contact Kevin Lyons, 509 Pavonia Avenue, Jersey City, NJ 07306 or phone 201-653-0128.
Catechist Enrichment Day
A special day of spiritual enrichment designed especially for catechists, but also open to anyone who would like to come, will take place on November 9th from 9:30 am. to 12:30 pm. at the College of Saint Elizabeth. The presenter will be Sister Joan Curtin, Director of the Catechetical Office of the Archdiocese of New York. Please call the Center for Theological and Spiritual Development at the College for details and registration, 973-290-4300/4364. We also invite you to visit our website at www.csespirit.org .
Speaker on the Death Penalty
Did you know that New Jersey is poised to carry out its first execution in nearly 40 years? And did you know you can do something about it?
Dead Man Walking—The Journey Continues
On Friday, October 18th at 8 p.m., Sister Helen Prejean will speak at the Church of the Presentation in Upper Saddle River. You are invited to learn more about the death penalty, which affects both our state and our nation - whether you have made your decision to oppose the death penalty already - or you are still undecided - or you have decided in favor of the death penalty.
For more information call 201-327-1313.
College Open House
Caldwell College will be holding their Spring 2003 Open Houses on Tuesday, November 19th and December 10th starting at 6:30 p.m. in the Theatre Building for the Adult Learner who wishes to return to college and earn a bachelor's degree. Our programs take into consideration the needs of busy adults and provides various options for the pursuit of a college education. Call 973-618-3343 for an admissions packet, or write Caldwell College, Adult Undergraduate Admissions, 9 Ryerson Avenue, Caldwell, NJ 07006.
Top Page 8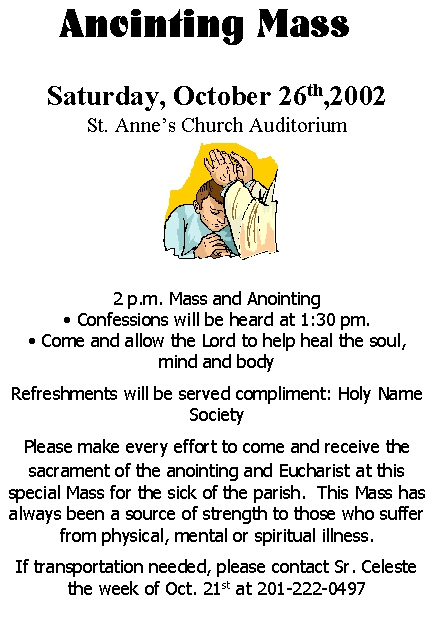 Annual Luncheon
Hudson Catholic Mothers' Guild Annual Luncheon "Autumn Splendor" will be held on Sunday, November 3, 2002 at the Casino-in-the-Park, (Lincoln Park) in Jersey City at 12:00 noon. Cost is $40 a ticket or buy 4 raffle books and receive a complimentary luncheon ticket. For tickets or more information, please call Lois Malloy at the school—201-332-5970 ext. 16.
Mass Book for 2003
Our Mass Book is NOW OPEN!! Mass offerings for 2003 are now available. Please stop in at the rectory between 8:30 a.m. and 8:30 p.m. Thank you.
Page 9 Top
Personal Meditation

Personal Meditation October 13th, 2002
Mt 22:1-14
Once more Jesus spoke to them in parables, saying: "The kingdom of heaven may be compared to a king who gave a wedding banquet for his son. He sent his slaves to call those who had been invited to the wedding banquet, but they would not come. Again he sent other slaves, saying, 'Tell those who have been invited: Look, I have prepared my dinner, my oxen and my fat calves have been slaughtered, and everything is ready; come to the wedding banquet.' But they made light of it and went away, one to his farm, another to his business, while the rest seized his slaves, mistreated them, and killed them. The king was enraged. He sent his troops, destroyed those murderers, and burned their city. Then he said to his slaves, 'The wedding is ready, but those invited were not worthy. Go therefore into the main streets, and invite everyone you find to the wedding banquet.' Those slaves went out into the streets and gathered all whom they found, both good and bad; so the wedding hall was filled with guests. "But when the king came in to see the guests, he noticed a man there who was not wearing a wedding robe, and he said to him, 'Friend, how did you get in here without a wedding robe?' And he was speechless. Then the king said to the attendants, 'Bind him hand and foot, and throw him into the outer darkness, where there will be weeping and gnashing of teeth.' For many are called, but few are chosen."

Psalm 37:34
Safe in the Love of God
Kathryn Koob, a member of the United States embassy staff in Tehran, Iran, was held hostage for four hundred forty-four days. She credits her faith for sustaining her during that harrowing time.
Even though she was isolated in a tiny bedroom with the curtains closed, the memories of the faith that had been passed on to her came flooding back. To strengthen herself, she recalled hymns, psalms, and biblical stories.
After five months of isolation, Koob was given a roommate, fellow hostage, Ann Swift. Soon the two of them began to have devotional times together, and soon a small community of faith emerged.
Looking back, Koob shares the following insight: "Our captivity was long and difficult. But I found my days filled with the spirit and power of the Lord. Those four hundred forty-four days became a time of spiritual growth. When the mobs in the streets by the embassy were screaming 'Death! Death!' I knew I was safe in the love of our Lord."

We may not be hostages surrounded by people screaming for our death, but whenever we feel threatened, frightened, vulnerable, and alone, let us recall Koob's experience as well as the words of today's psalm: "Put your hope in the Lord." Like Koob, we can feel safe in the love of our Lord.
Thought for the Day
Life isn't logical or sensible or orderly.
Life is a mess most of the time.
And theology must be lived
in the midst of that mess.