© copyright stannes4/2000
Page 1
*******************************************************************************************************************
November 3rd, 2002
31st Sunday in Ordinary Time


Schedule of Masses Week of November 4th - November 10th , 2002

Day

Time

Requested for

Requested by

Mon Nov. 4th

7 A.M.

All Souls

9A.M.

Sal Favazzi

Family

Tues .Nov. 5th

7 A.M.

Teresa Creazzo

Teresa Salvemini

9A.M.

All Souls

Wed Nov. 6th

7A.M.

James Mocarski

Family

9A.M.

Salvatore Grillo

Daughters

7 P.M.

All Souls

Thurs Nov. 7th

7A.M.

Joseph & Panfilo Volpe

Concetta & Frank Volpe

9A.M.

All Souls

Fri. Nov. 8th

7A.M.

All Souls

9A.M.

John Kane

Kane Family

Sat. Nov. 9th

9 A.M.

All Souls

6 P.M.

Charles T. Schaadt Sr.

Family

7:30PM

Father Tom Iwanowski

Mom

Sun. Nov. 10th

7:30AM

Gertrude Zirk
Michael Maresca
9 AM
All Souls

10:30AM

Joseph Creazzo

Daughter

12 PM

Emrenciana & Alberto Plalbrica
Ornillo Family
Sanctuary Gifts November 3rd - November 9th 2002

Gift

In Memory Of

Requested By

Altar Wine

Frank Otersen

Susan Smith

Altar Bread

Frank Otersen

Bonnie Casser

Sanctuary Lamp

Frank Otersen

Barbara Sutcliffe

Altar Candles

Frank Otersen

Janet Eckert
Let Us Pray For Those Seriously Ill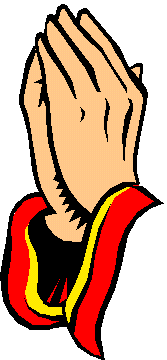 Dolores Becker, Angelica Krajnik, and Catherine Wojciechowicz.
Vocation reflections

Jesus teaches his disciples that they must never accept the world's standards for greatness. He criticizes the Pharisees of his time for setting themselves apart from others in order to be honored. The Christian must look to Christ who offers the model for greatness. His greatness was revealed in his sacrificial love for us and his willingness to surrender his life for the life of the world. Could Christ be inviting you to a life of loving surrender as a Priest, Brother or Sister?
If you feel this call, "inquire within" and Please contact the Vocations Office the Vocations Office at (973) 497-4365 or by E-mail at kellyric@rcan.org. Or visit our web site at www.rcan.org.
Page 2 Top

STEWARDSHIP



STEWARDSHIP SCRIPTURE REFLECTION
The prophet denounces those priests who in their pride have turned away from the Law, causing others to go astray. Jesus, too, is critical of those religious leaders who fail to practice what they preach. All, rather, are called to greatness through humility and service, by sharing their lives with others.

OUR WEEKLY OFFERING
October 2002
October 26/27 $5,619.
Month's Total $21,756.
Month's Average $5,439.
Mailed in $350.

We thank you!

WEEKLY AVERAGE COMPARISONS:
Month '01 Monthly Avg. '02 Monthly Avg.
October $6,200 $5,439.
November $5,654.




HOLY HOUR FOR PRIESTS


Every Tuesday the Blessed Sacrament is exposed in the church from 3-4 P.M. Those who come dedicate an hour of prayer for the priests, DIVINE MERCY and Religious men and women of the Church.

Prayers are also said for an increase of vocations to the priesthood and religious life. We invite you to come and spend time with the Lord for these intentions and for your personal requests. The Holy Hour closes with Benediction of the Blessed Sacrament.







ALL SOULS DAY
The month of November is dedicated to All Faithfully Departed with All Souls Day having been celebrated on November 2nd. This day, especially, is a traditional time for visiting graves of loved ones. For this reason, we ask that you take the time to please remember to fill in the names of your dearly departed family members and friends whom you would like to have remembered during the Masses of the All Souls Novena as well as during the Masses offered over the balance of the month. These envelopes may be placed in the depository next to the altar marked "All Souls" or placed in the collection basket so they may be bundled and placed on the altar for the duration of the month.
Day of Recollection
JOY IS BEING FELICIAN FRANCISCAN: COME AND SEE FOR YOURSELF!
WHEN: Saturday, November 16th
WHERE: Heart of Mary Convent, 257 South Main Street, Lodi
WHO: Single Catholic Women, Ages 18-35
TIME: 9:00 A.M. - 3:00 P.M.
For more information, please contact Sister Marilyn Minter, CSSF 973-473-5923 or email CSSF@inet.felician.edu
Top
page 3
Our Web Site
When you log on and browse around you'll see all kinds of information about our parish. Included, of course, will be the current activities for the many different organizations as well as an update as to what is going on with our parish family.
Do not let evil defeat you: Instead, conquer evil with good!!
By your wounded heart: teach us love, teach us love, teach us love..... -Daphne Fraser
Natural Family Planning
The Archdiocese of Newark, in conjunction with Holy Name Hospital in Teaneck, is offering a program in Natural Family Planning to foster-responsible parenthood and marriage enrichment. The NFP series of four (4) classes applies sound biological knowledge to fertility control; no pills, no health risks.
A new course is scheduled to begin at St. John's Church in Linden on November 10th at 2 p.m. The classes are conducted by married couples. For additional information/registration, please call (201)833-3121.
College Open House
Caldwell College will be holding their Spring 2003 Open Houses on Tuesday, November 19th and December 10th starting at 6:30 p.m. in the Theatre Building for the Adult Learner who wishes to return to college and earn a bachelor's degree. Our programs take into consideration the needs of busy adults and provides various options for the pursuit of a college education. Call 973-618-3343 for an admissions packet, or write Caldwell College, Adult Undergraduate Admissions, 9 Ryerson Avenue, Caldwell, NJ 07006.

Thank You
We wish to thank all who attended the Parish Anointing Mass. The spiritual and social event brought many together in an atmosphere of congeniality.
The Holy Name Society deserves another applause for their dedication in supplying transportation and goodies for this annual event.
Thank you to Father Vic and the parish priests for ministering to the people who need special graces at this time in their life.
Catechist Enrichment Day
A special day of spiritual enrichment designed especially for catechists, but also open to anyone who would like to come, will take place on November 9th from 9:30 am. to 12:30 pm. at the College of Saint Elizabeth. The presenter will be Sister Joan Curtin, Director of the Catechetical Office of the Archdiocese of New York. Please call the Center for Theological and Spiritual Development at the College for details and registration, 973-290-4300/4364. We also invite you to visit our website at www.csespirit.org .

Right To Life Raffle
New Jersey Right to Life will be selling raffle tickets for its annual car raffle after all masses this weekend. The prize is a 2003 Volvo Sports Wagon, valued at $36,000. All proceeds support the pro-life efforts of New Jersey Right to Life.

Blood Drive
Holy Name Society is sponsoring a Blood Drive on Sunday, November 3rd in Chapel Hall 7:30 a.m.-1:30 p.m. BRING PICTURE ID!

Annulment Information Evening
An Annulment Information Evening is scheduled for Wednesday, November 13th. A canon lawyer from the Archdiocese of Newark will discuss the most recent theology, guidelines and requirements for obtaining a Church annulment. The information will be presented in terms that all can understand. A question and answer period will conclude the session. Pre-registration is not necessary. This evening of information will be held at Our Lady of Mercy R.C. Church (Farley Center), 40 Sullivan Drive, Jersey City at 7:30 p.m. For additional information, please call the Office of Family Life Ministries at 973-497-4327.
Top page 4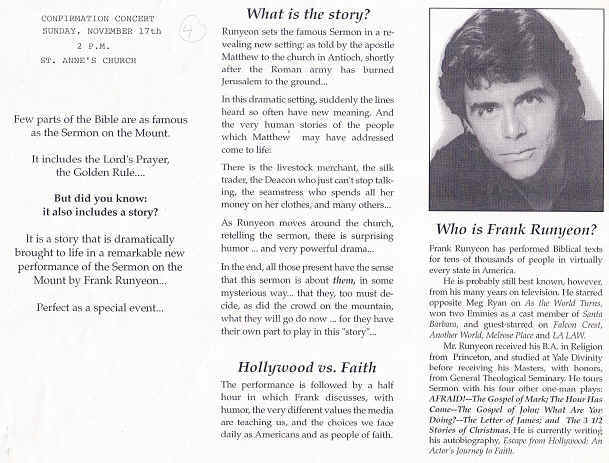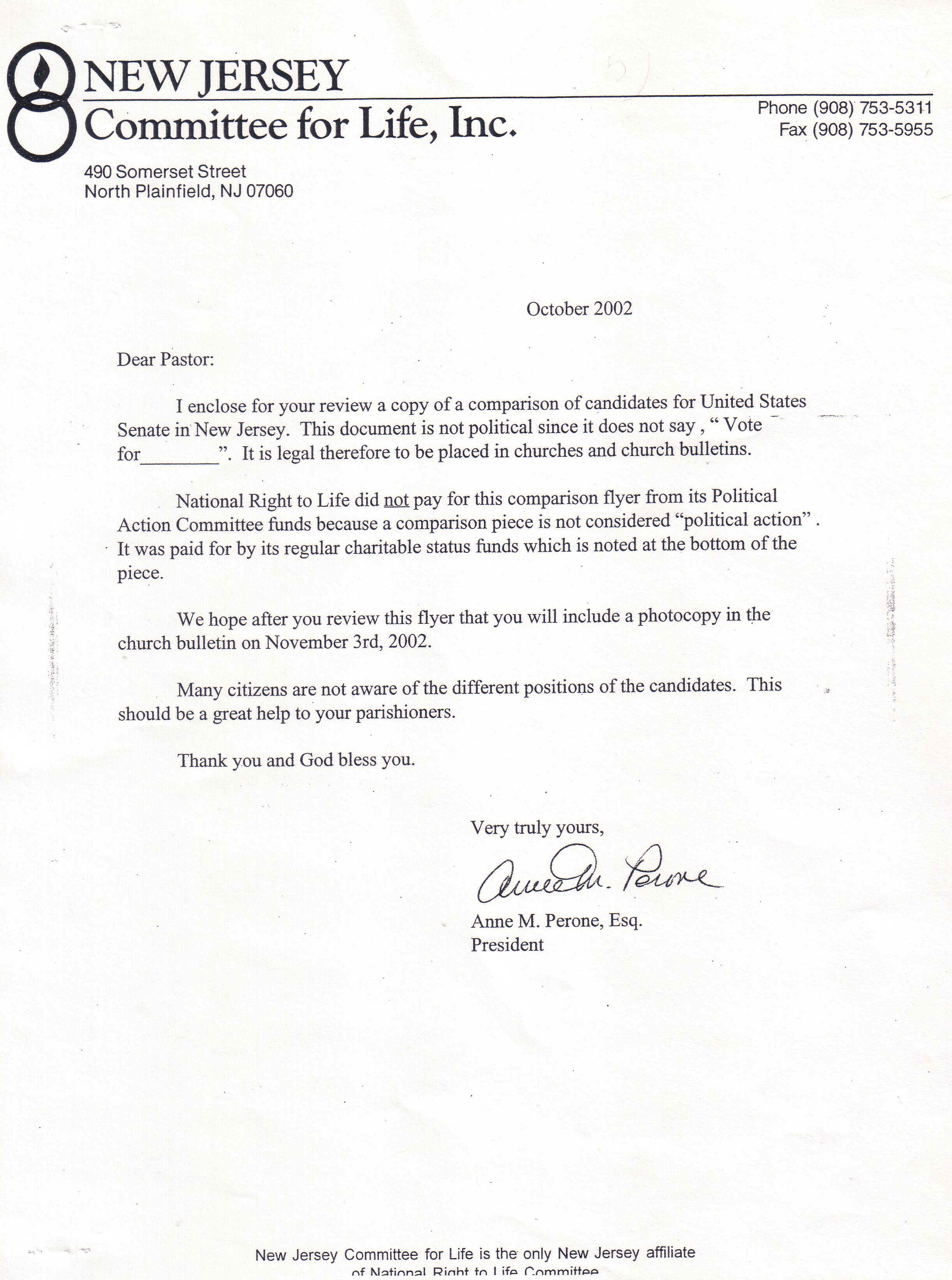 Top Page 6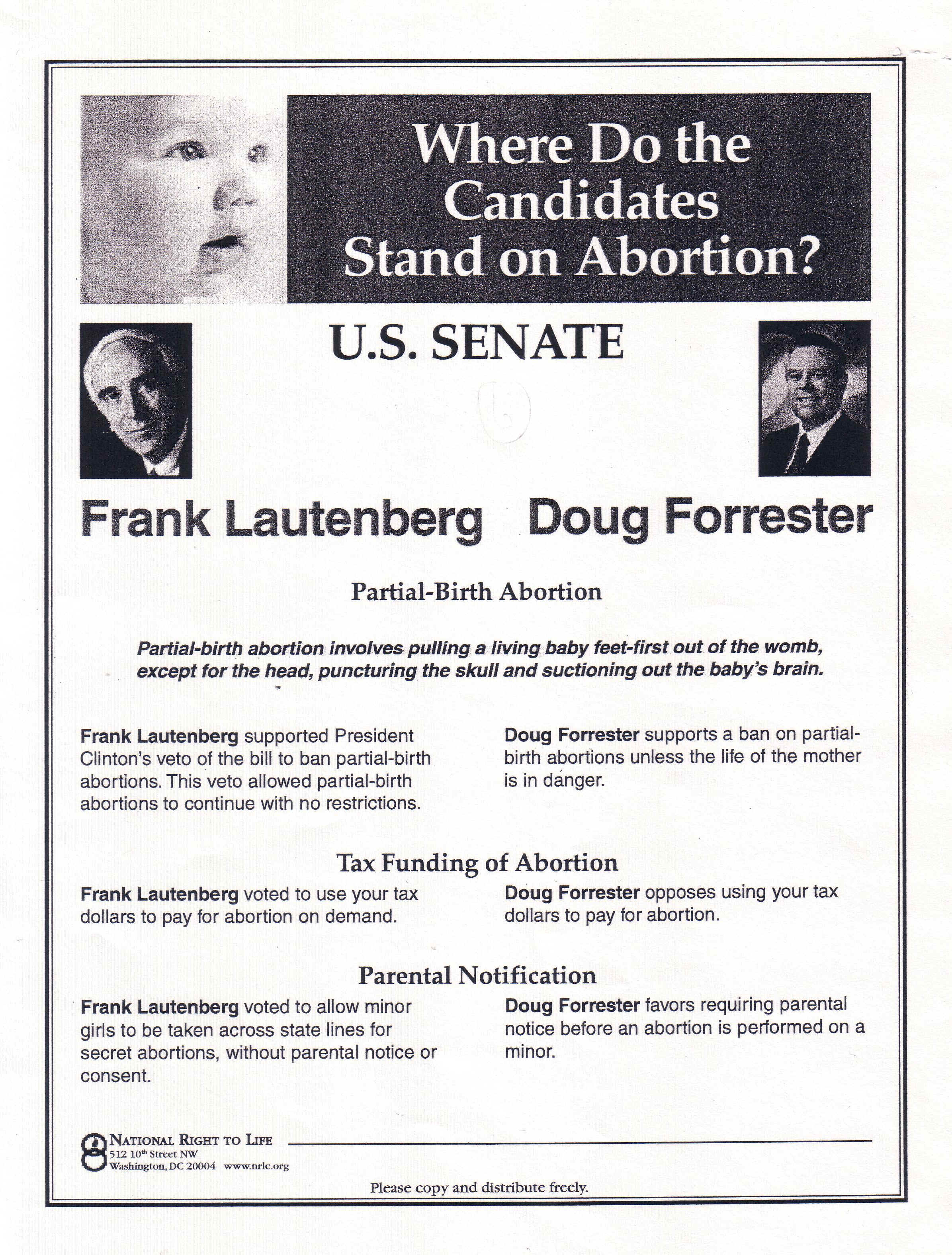 Top Page 7
100th Anniversary of
St. Anne's Parish

Thanks for all of the Memorabilia already submitted. Thanks also for the great suggestions on ways to celebrate the Parish Anniversary.

Reminders:

· If you have Memorabilia (Newspaper Clippings, Directories, First Communion Pictures, May Crowning, etc.), they can be left at the rectory - please note if you need the originals returned. For those unable to get to the rectory, arrangements can be made to have material picked up by calling Marie Pianese at 201-798-6534.

· Since we would like to have celebrations, both spiritual and social, throughout the year 2004, many ideas are needed. A Suggestion Box is in the vestibule of the Church. PLEASE SHARE YOUR IDEAS.

"Neglect not the Gift that is in thee"
2003 Anniversary Liturgies
Archbishop John J. Myers has announced the following dates to honor couples in our Archdiocese who will be celebrating five, twenty-five or fifty years of Christian marriage in 2003:
March 23, 2003 - 3:00 p.m. 5 & 25 Years
April 6, 2003- 3:00 p.m. 50 Years
Registration will begin in January 2003 for couples wishing to attend their special liturgy.
CCD News
- The Sacrament of Confirmation will be administered in our Parish on Saturday, November 23rd at 2 p.m. In the church vestibule are pictures of the Candidates and a basket with their names in it. Please select a Candidate's name from the basket and be their Prayer Partner for the next few weeks, asking the Holy Spirit to enlighten them on their journey of Faith.
- Friday, November 8th - Welcome Meeting in the Auditorium for all parents of CCD combined with an auction for the children. Tickets will be sold this week and next in the CCD Office. Cost is $1/sheet. Please come to meet your child's teacher.
- Tuesday, November 12th -Dance meeting 7 p.m. in P.C. #3.
- Sunday, November 17th - Confirmation Concert in church at 2 p.m. All are invited. Monetary donations will be accepted at the door.
- Saturday, November 30th - Flea Market sponsored by Religious Education Program. Vendors are needed. Call Sister Alberta at 201-659-1794.
Annulment Information Evening
An Annulment Information Evening is scheduled for Wednesday, November 13th. A canon lawyer from the Archdiocese of Newark will discuss the most recent theology, guidelines and requirements for obtaining a Church annulment. The information will be presented in terms that all can understand. A question and answer period will conclude the session. Pre-registration is not necessary. This evening of information will be held at Our Lady of Mercy R.C. Church (Farley Center), 40 Sullivan Drive, Jersey City at 7:30 p.m. For additional information, please call the Office of Family Life Ministries at 973-497-4327.

Do you want to learn more about the Catholic faith?
Are you interested in becoming Catholic?
Do you need to be Baptized, Confirmed or receive First Communion?

St. Anne's Church RCIA Program can help answer your questions. To find out more...Call Janice Fiorese in our Rectory at 201-656-2490.
Top Page 8
MONDAY Phil 2:1-4 Ps 131:1-3 Lk 14:12-14
TUES. Phil 2:5-11 Ps 22:26-32 Lk 14:15-24
WED. Phil 2:12-18 Ps 27:1,4,13-14 Lk 14:25-33
THURS. Phil 3:3-8a Ps 105:2-7 Lk 15:1-10
FRIDAY Phil 3:17-4:1 Ps 122:1-5 Lk 16:1-8
SATURDAY Ez 47:1-2,8-9,12 Ps 84:3-6,8,11 1Cor 3:9c-11,16-17 Jn 2:13-22
NEXT SUNDAY - 32nd SUNDAY IN ORDINARY TIME Wis 6:12-16 Ps 63:2-8 1Thes 4:13-18

Annual Blue Mass
Archbishop Myers will celebrate the annual Blue Mass in honor of Law Enforcement at the Sacred Heart Cathedral Basilica on Thursday, November 7th at 10:30 a.m. (all are asked to be in place by 10:15 a.m. for the Presentation of Colors and the National Anthem). Both active and retired law enforcement personnel and their families are invited to the Mass.
St. Anne's Gift Shop
The Season of Advent is approaching. This is a period of spiritual preparation for the coming of our Savior. The Gift Shop is offering a selection of Advent Candles and Advent Calendars for your home. These are wonderful gifts to help us prepare for the Christmas Season.
Families with young children can be greatly enriched by beginning new traditions in their homes. Children especially enjoy the Advent Calendars because each day they get to open a new window which brings them closer to the birth of Our Lord.
The Gift Shop is open every Sunday from 10 a.m. to 1 p.m.. We are located in the rectory.
Annual Luncheon
Hudson Catholic Mothers' Guild Annual Luncheon "Autumn Splendor" will be held on Sunday, November 3, 2002 at the Casino-in-the-Park, (Lincoln Park) in Jersey City at 12:00 noon. Cost is $40 a ticket or buy 4 raffle books and receive a complimentary luncheon ticket. For tickets or more information, please call Lois Malloy at the school—201-332-5970 ext. 16.
Nutcracker
On Dec. 7th 7 p.m. & Dec. 8th 3 p.m. at Felician College (John J. Breslin Jr. Theatre), 262 South Main St., Lodi. Tickets: $25 Orchestra; Adults $20; Children ten and under $17. For more info call 973-839-40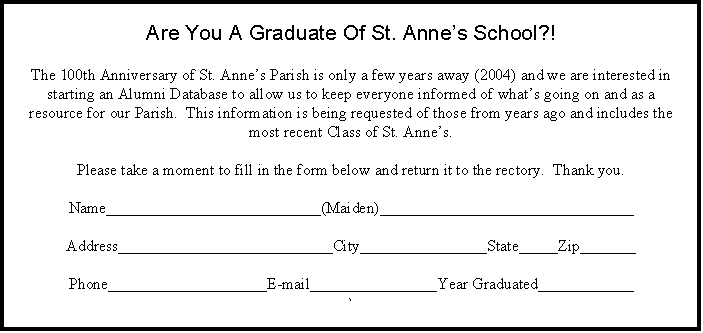 Page 9 Top
Personal Meditation

Personal Meditation November 3rd, 2002
Malachi 1:14--2:2,8-10, Psalm 131, 1 Thessalonians 2:7-9,13, Matthew 23:1-12 (151)
The Bogus
Sometimes we are socked to hear of apparently good people - public figures or church personalities - who are discovered to be leading double lives. These are the present day Pharisees that Jesus condemns in today's Gospel. "Do what they tell you and listen to what they say," he says, "but do not be guided by what they do." As the Pharisee stories are passed down to us by St. Matthew they are probably caricatures of men who were generally decent. But as Matthew and his friends were having difficulties with them they used the words of Jesus to give them a bad press. So, was the Church of the time of St. Matthew a bit pharisaical itself? Was it twisting the truth for its own purpose?
We are always shocked when we discover good people that are bogus, phony, and plastic - Pharisees. But then one day we tumble to the bogus in ourselves! We discover how pharisaical we, ourselves, are!
Perhaps one of the greatest burdens that we have to carry in life is the image people have of us. It creates expectations and if we are not careful, we can become slaves of these expectations. One of the most dangerous "images" is that of "being holy." We can be forced to live out of that image, that holiness, and become a slave to it. That is why religion that is too much on the surface is seldom deep. People who have a reputation for holiness and who appeal too easily to discernment and the "will of God" as a reason for their actions can be escaping the relationship with God found in everyday life and in human situations. They can be bogus.
The world may be divided into two classes of people - the bad bad people and the good bad people. The bad, bad people would be those like the younger son in the story of the forgiving father (Luke 15). He knew he was bad and had no problem admitting it. The good bad people would be similar to the older son, obedient and respectful, but resentful and lacking in compassion; a bogus person. Here are two big surprises: First, the Lord had much more time and compassion for the bad bads than for the good bads. Second, the people who come to prayer or meditation groups are much more likely to be good bad people rather than bad bad people!
I know from personal experience that a lot of the depression experienced by religious people springs from jealousy. Jealousy is an insidious vice that is very hard to admit, especially by one who is known to be holy or in a state of holiness. I remember a teacher telling me once that he taught many people how to play the guitar, but none of them excelled. This was because he always kept something back because he feared to have a rival to his prowess as the best player in the establishment.
The Enneagram shows that each of us has some quality that we seek compulsively - being right, helpful, successful, special, wise, loyal, fun loving, strong or calm. If my self- esteem depends on my being wise or right or successful - or holy-I have a vested interest in your being dumb or wrong or a failure - or being sinful. As we grow up we learn that it is not socially acceptable to show ourselves for what we are in the raw, so we do it subtly. We often do or say one thing when our meaning or purpose may be quite contrary. We become Pharisees.
The mantra is the great diagnostician and the great cure for the Pharisee within us. As we say the mantra we are learning to sit at our own center where Christ is. He is the Spirit of truth, the truth that sets us free. In his light the dishonest and insincere very quickly stand out. At first it makes us very uncomfortable. We want to stop meditation and to run away from truth and the light. But if we stick with the mantra, the ego is gradually unhooked and we can ace the truth about ourselves and the truth will set us free.
As we meditate we will more and more discover the bogus in ourselves: The venality, the dishonesty and the lustfulness that we are still capable of in spite of the holy image that we project before others. As we say the mantra we will become freer to accept the darker side of ourselves and once we have accepted it, it looses control over us. We become more integrated and less bogus.