© copyright stannes4/2000
Page 1
*******************************************************************************************************************
February 9th, 2003
5th Sunday in Ordinary Time


Schedule of Masses Week of February 10th - February 16th, 2002

Day

Time

Requested for

Requested by

Mon Feb. 10th

7 A.M.

George & Lee Lai Wong

Kathleen & Gan Wong

9A.M.

Lyda & Doris

Ruth Cullen

Tues Feb. 11th

7 A.M.

Richie Regan

Louise Sebrowski

9 A.M.

Anna DiLella

Antonio & Grace Nicastro

Wed Feb. 12th

7A.M.

Marie Tarantino

Charles & Theresa Wilson

9A.M.

Liv Eid Family

Frances Muzikar

7 P.M.

Socorro Kennedy

Frank Maureen Gately

Thurs Feb. 13th

7A.M.

Carmelo Midolo

Stacie & Chris

9A.M.

Samuel Wilkins Sr.

Family

Fri. Feb. 14th

7A.M.

Salvatore & Rose Capparelli

Roseann Capparelli

9A.M.

Mary Cecere

Jane & Lou Cecere

Sat. Feb. 15th

9 A.M.

Benigno Vidad

Emma & Family

6 P.M.

Socorro Kennedy

Mr. & Mrs. Dewan

7:30PM

For the People of the Parish

Sun. Feb.16th

7:30AM

Florinda Fioccola
Son Samuel
9 AM
Gerard Chiara
Family

10:30AM

Mary Cecere
Lou & Jane

12 PM

John Neumann Sr.
Neumann Family
Sanctuary Gifts February 9th - February 15th, 2002

Gift

In Memory Of

Requested By

Altar Wine

Marie Starz

Bernadette Berger

Altar Bread

Tim Guy

Family

Sanctuary Lamp

Marie Starz

Jane Glennon & Family

Altar Candles

William Newby

Lorraine Dewan
Let Us Pray For Those Seriously Ill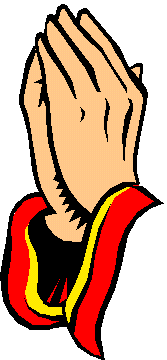 Frank Plantamura, Joan Wheeler, Marie Starz, Anthony Pristera, Bruno Spazian, and Angela Krajnik, Diane O'Sullivan, James McGrath, Mary Coughlin.
Vocation reflections

Job's cry of hopelessness stands in marked contrast to the hope of those who put their trust in Jesus. Christ heals the brokenhearted and binds their wounds. Such are the blessings of the Good News! Do you desire to be a bearer of hope? Why not explore the possibility of proclaiming the Good News as a priest, deacon, sister or brother?
If you feel this call, "inquire within" and Please contact the Vocations Office the Vocations Office at (973) 497-4365 or by E-mail at kellyric@rcan.org. Or visit our web site at www.rcan.org.

Page 2 Top
STEWARDSHIP



STEWARDSHIP SCRIPTURE REFLECTION
Christ heals the brokenhearted and binds their wounds. Such are the blessings of the Good News!
Our Weekly Offering
February 2003
February 1/2 $ 5,522.
Month's Total $ 5,522.
Month's Average $ 5,522.
Mailed in, thank you $ 130.

WEEKLY AVERAGE COMPARISONS:
Month '01 Monthly Avg. '03 Monthly Avg.
January $5,657. $5,383.
February $5,841.




HOLY HOUR FOR PRIESTS


DUE TO FATHER JULIO ROMAN'S ABSENCE, HOLY HOUR WILL BE CANCELLED FOR JANUARY AND WILL RESUME ON MARCH 4TH!
Every Tuesday the Blessed Sacrament is exposed in the church from 3 to 4 p.m. It is an hour of prayer for the priests, DIVINE MERCY and religious men and women of the church. Prayers are also said for an increase of vocations to the priesthood and religious life.
We invite you to come and spend time with the Lord for these intentions and for your personal requests. The Holy Hour closes with Benediction of the Blessed Sacrament. If you cannot join us in church, we ask you to join us from a quiet spot in your home and pray with us, asking the Lord to guide and protect our priests.




Kelly Anne Lillis, The founder of the Souper Bowl for the homeless in the surrounding community of St. Anne's Church, Jersey City
Pictured below are Kelly Anne Lillis of St. Anne's and Brenda Pulaski, Director of the St. Lucy's Homeless Shelter as she tenders the check from St. Anne's in the amount of $705.00 collected from the Souper Bowl on January 26 by Kelly and her friends. We are all very proud of them!!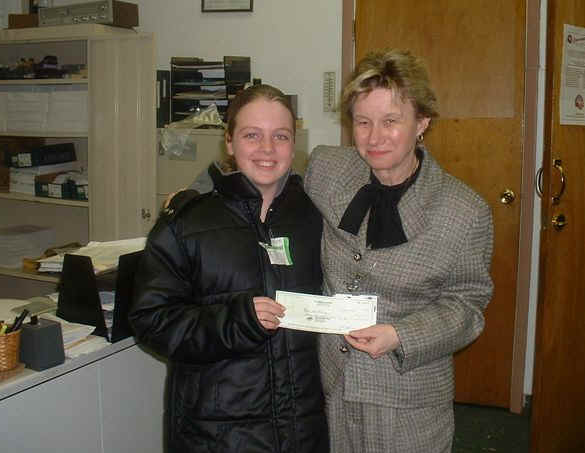 Palms
We are requesting that your old Palm be dropped off at the rectory to be burned for Ash Wednesday, March 5th. This is the appropriate way to dispose of your old Palm and make it useful for the church.
Wedding Anniversary Celebrations
Archbishop John J. Myers has announced the following dates to honor couples in our Archdiocese who will be celebrating five, twenty-five or fifty years of Christian marriage in 2003: (Please come to the rectory to register.)
March 23, 2003 - 3:00 p.m. 5 & 25 Years Deadline to register: March 12th
April 6, 2003 - 3:00 p.m. 50 Years Deadline to register: March 26th
Liturgy Committee Meeting
There is a scheduled Liturgy Committee Meeting for Monday, February 17th at 7:30 p.m. in the rectory. All are asked to attend to discuss upcoming events involving the Liturgy. Lent is only around the corner!
Cathedral Concert Series
A concert will be given by the North Jersey Philharmonic Glee Club (all-male African-American chorus) Sunday, Feb. 16th at 4 pm in the Cathedral Basilica. Suggested donation $10. For more information call 973-484-2400. All are welcome.
Top
page 3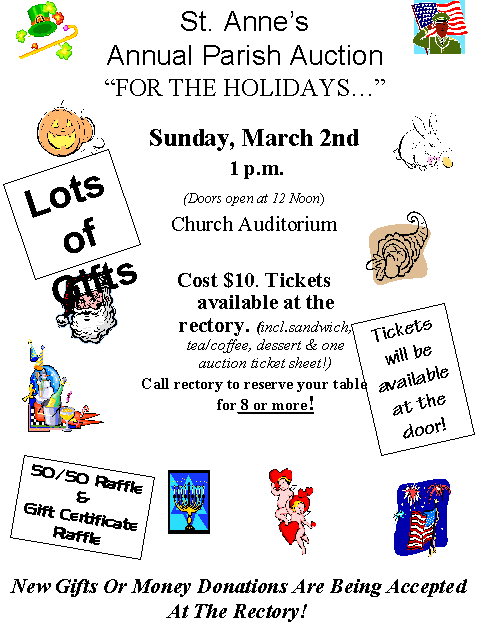 Top page 4
MONDAY Gn 1:1-19 Ps 104:1-2,5-6,10,12,24,35 Mk 6:53-56
TUES. Gn 1:20-2:4a Ps 8:4-9 Mk 7:1-13
WED. Gn 2:4b-9,15-17 Ps 104:1-2,27-30 Mk 7:14-23
THURS. Gn 2:18-25 Ps 128:1-5 Mk 7:24-30
FRIDAY Gn 3:1-8 Ps 32:1-2,5-7 Mk 7:31-37
SATURDAY Gn 3:9-24 Ps 90:2-6,12-13 Mk 8:1-10
NEXT SUNDAY - 6th SUNDAY IN ORDINARY TIME Lv 13:1-2,44-46 Ps 32:1-2,5,11 1Cor 10:31-11:1 Mk 1:40-45

ATTENTION ALL SENIORS
Thanks to Maureen Corcoran of the Mayor's Action Bureau, there will be a bus going to the Shop-Rite in Jersey City stopping at Nelson Ave. & Congress St. at 10 a.m. 2nd & 4th Monday of each month. Please mark your calendars and take advantage of this service and tell your friends. Please be punctual as the bus will only stay for 5 minutes and then proceed to Muhlenberg and Hague Street Senior Locations.
Disaster Relief Fund
Archbishop John J. Myers has continued to provide assistance to those affected by the Sept. 11th tragedy within the Archdiocese of Newark. If you or anyone you know in our parish needs assistance from this fund, please contact Carmel Galasso at the Hudson County Parish Access Center 201-798-9958 or stop at the rectory.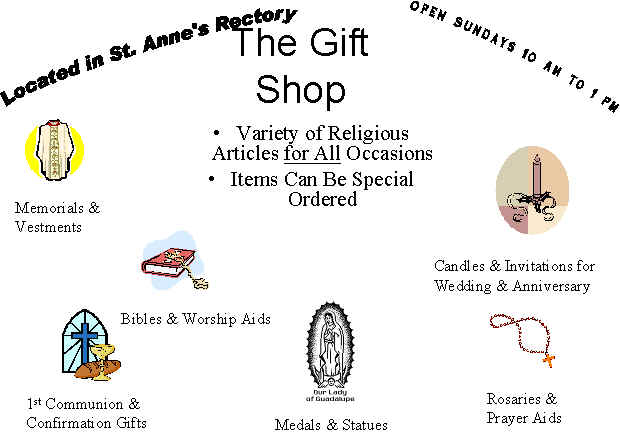 Our Web Site
When you log on and browse around you'll see all kinds of information about our parish. Included, of course, will be the current activities for the many different organizations as well as an update as to what is going on with our parish family.
Do not let evil defeat you: Instead, conquer evil with good!!
By your wounded heart: teach us love, teach us love, teach us love..... -Daphne Fraser
Emmaus Discernment Retreat
The Vocations Office of the Archdiocese of Newark will again sponsor its annual "Emmaus Discernment Retreat" the Weekend of February 14-16, 2003. The "Emmaus Discernment Retreat" is designed to help and support men 18-45 years of age who are open to the possibility that the Lord may be calling them to Priesthood. The Retreat includes elements typical to most retreats: daily Mass, talks, a holy hour, time for prayer, reconciliation and fellowship. Take advantage of this valuable opportunity to spend quality time discerning your future. Please contact the Vocations Office at (973) 497-4365 if you are interested or would like more information or e-mail us at platebri@rcan.org.
Living the Lord's Prayer - Attention men and women, married and single, ages 21-39! You are invited to attend a retreat designed specifically to your age group. "Living the Lord's Prayer" is a powerful weekend retreat experience that offers you an opportunity to deepen your relationship with God through personal reflection on the Lord's Prayer. You will be challenged to imagine your life in terms of the words Jesus taught us, and consider it as a foundation for every day living. This retreat is scheduled to take place February 21-23, at the Claremount Retreat Center in beautiful Mount Arlington, New Jersey, on the bank of Lake Hopatcong. The weekend cost of $95 includes food, housing and all materials. Financial assistance available. A registration form, including directions, is located online at www.NewarkOYM.org. Print and send the form as soon as possible. If you would like to receive a form by mail, call 973-497-4502.
Thomas Living in the Present Moment - will be presented at Saint Walburga Monastery February 25-27, 2003. The full retreat weekend is open to women only, but on Saturday from 9 am to 3:30 pm the conferences are open to men and women. For more information/registration, call (908) 353-3028. Donation $75 for weekend, $20 for the Saturday (Lunch incl.)
Festival 2003
Baby, it's cold outside...but Spring and Summer are just around the corner, and we all know what that means...St. Anne's Festival will be here before you know it!! So, let's plan ahead. The Festival will be held on July 25, 26, and 27, 2003.
The Festival Committee is starting to look for volunteers, any age, before you make your vacation plans. We need volunteers to help make this another successful year. We want you to join us right from the start, as we have a lot of fun meeting and working with all of our family members that we don't get a chance to spend more time with. It's not just work. It's sharing ideas and being committed to each other as a family. So, please join our team. We need you! Sign up sheets are in the back of church or at the rectory. We encourage you to attend our next meeting that will be on Tuesday, February 11th at 7 P.M. in Parish Center #4.
CCD
Parent Meeting today 10-11:15 a.m. Please come to plan for your child.
- Valentine Dance, Feb. 15th. Tickets are on sale in CCD Office, Rectory or this weekend at all Masses. It will be a great night.
- NO CLASS Feb. 16th- President's weekend.
- Confirmation Classes on Thursday from 6:30-8:30 p.m.
- Feb. 23rd - Confirmation Enrollment Ceremony 9 a.m. Mass. Parents and Sponsors must attend. Sponsors Meeting 1 p.m. in Chapel Hall.
- Confirmation Conferences begin Monday, Feb. 10th. Dates have been given to the candidates. Please check with them. Please bring $5 for March 30th concert.
Top Page 6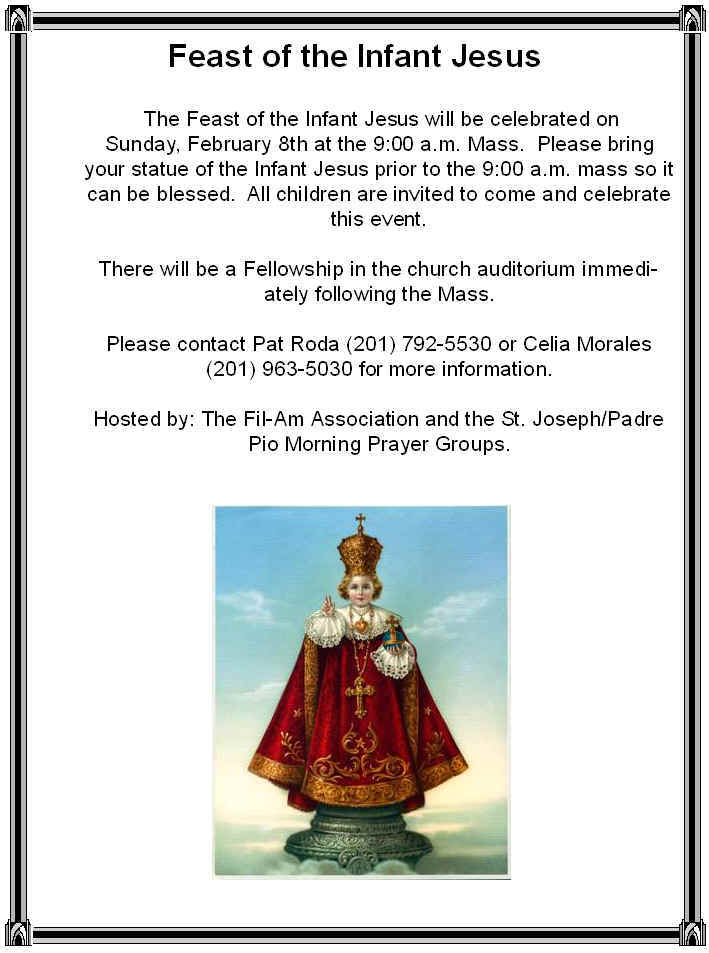 Top Page 7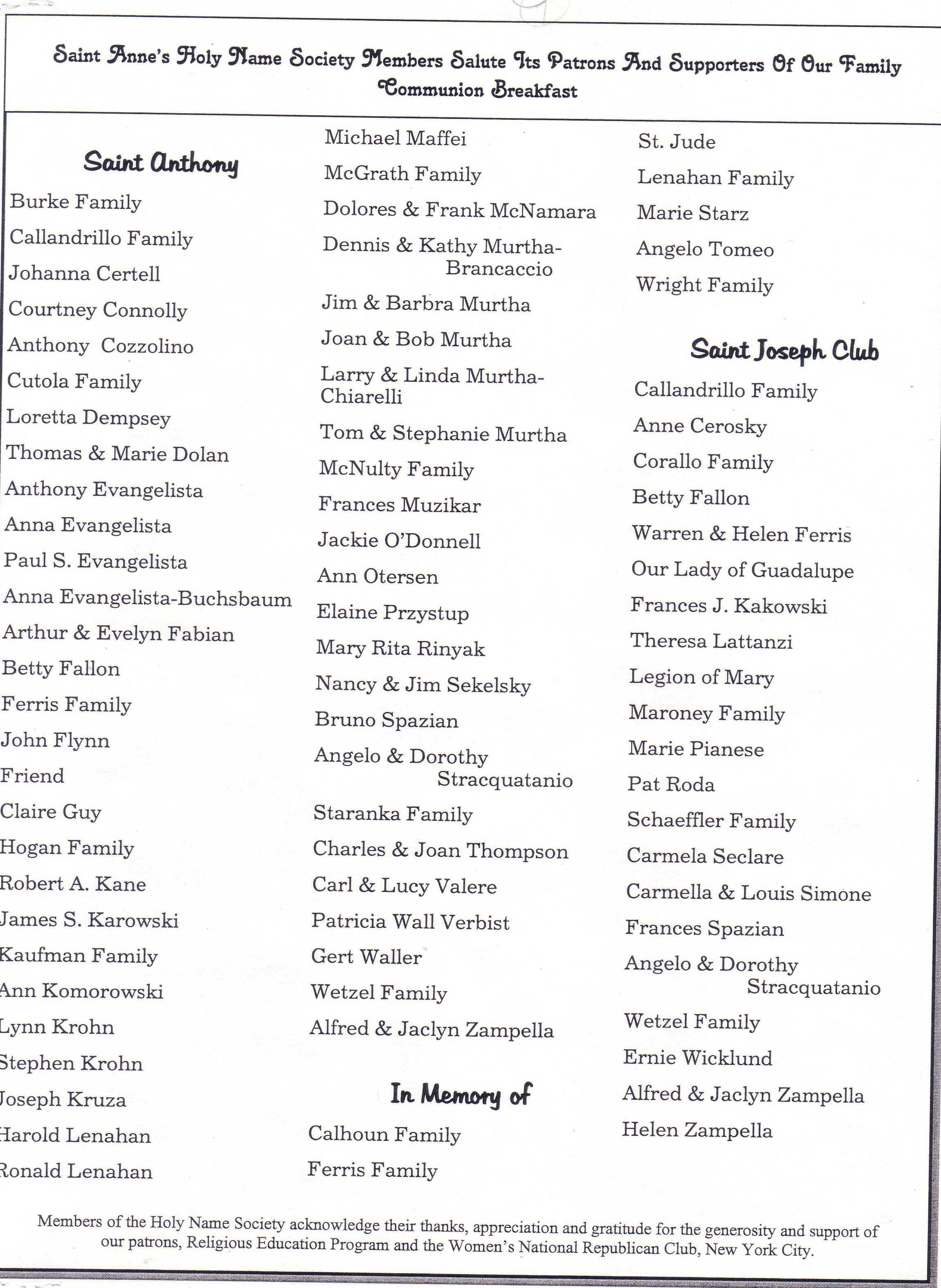 Page 8 Top
From Generation To Generation, We Share Our Faith
Saint Anne's 100th Anniversary News Update
Parishioners are asking, "How do I contribute to the Centennial Fund?" At the request of the Centennial Committee, Father Vic has established a special Centennial Fund. Our goal is to raise $100,000 to completely renovate the Parish Auditorium to have it ready for the Anniversary Celebrations. We hope to complete the Fundraiser within 100 days. You will soon be receiving a letter with the exact dates of the Drive and the details of the plan. We are still looking for Memorabilia...Do you have First Communion pictures, Wedding pictures, Confirmation pictures? We will scan and then return originals to you. All pictures so far submitted have already been returned to owners. These pictures will be used for displays and possibly for the Anniversary Book. Thanks to all who have already sent in their pictures. We're off to a great start.
"Let us pray together that the Faith we share will continue to grow."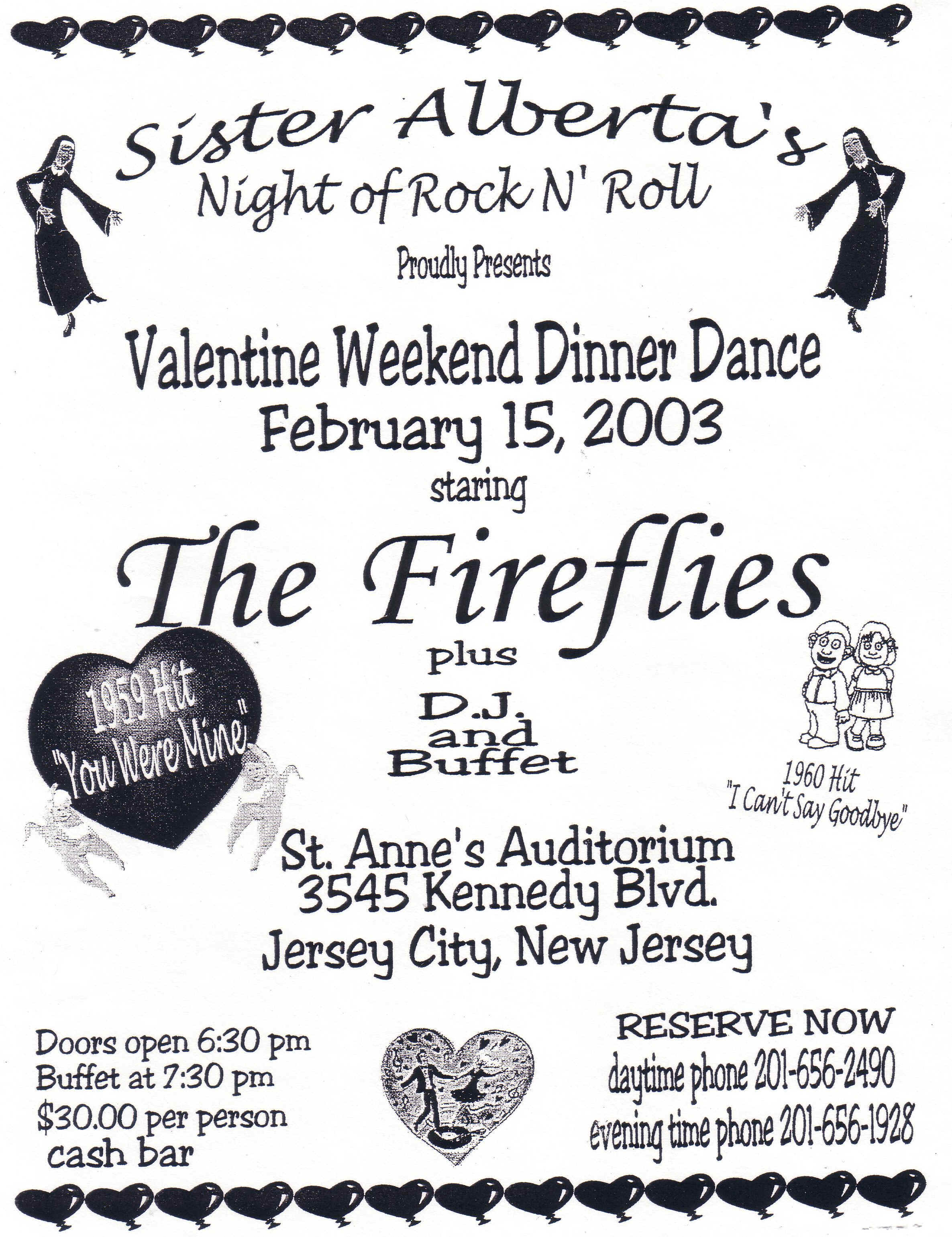 Page 9 Top
Personal Meditation
February 2nd, 2003
Job 7:1-4, 6-7, 1Cor 9:16-19, 22-23, Mk 1:29-39
Gospel Reading
On leaving the synagogue, Jesus went to the home of Simon and Andrew with James and John. As Simon's mother-in-law was sick in bed with fever, they immediately told him about her. Jesus went to her and taking her by the hand, raised her up. The fever left her and she began to wait on them. That evening at sundown, people brought to Jesus all the sick and those who had evil spirits: the whole town was pressing around the door. Jesus healed many who had various diseases, and drove out many demons; but he did not let them speak, for they knew who he was.
Very early in the morning, before daylight, Jesus went off to a lonely place where he prayed. Simon and the others went out, too, searching for him; and when they found him they said, "Everyone is looking for you." Then Jesus answered, "Let's go to the nearby villages so that I may preach there too; for that is why I came."
So Jesus set out to preach in all the synagogues throughout Galilee; he also cast out demons.
Reflection
The healing of Simon's mother-in-law shows how Jesus manifests his care and concern for those who are close to him, for those who follow him. While his ministry is meant to be universal, nonetheless the "personal touch" of healing affirmation is well maintained. To be with Jesus is to experience grace and blessings not only for ourselves but also for our loved ones. Jesus' friendship is not exclusive but inclusive. To be a companion of Jesus is to expand our horizon of relationship. The gospel narrative ends up with Jesus praying very early in the morning and the call to preach the Gospel to other areas. Prayer makes us realize that one part of our life is grounded on ministry, in our contact with people, preaching and healing, whereas another part of ourselves is rooted on solitude and silence. This is the source of Jesus' power and energy. Jesus' communion and intimacy with His Father is the foundation of His ministry.
* * * *
February 10
Saint Scholastica

Patron of Rain; Invoked against Childhood convulsions
Loving daughter of God, dearest Saint Scholastica, your love was stronger than adherence to rule, and God heard your prayer because of your great faith. Pray likewise for all those who have received the gift of prayer and charity. Teach us to live by the law of love. Remind us to pray and to trust in God's care for us. Ask the Lord to send us the grace to be always people of prayer and to do our work with reverence and creativity. And implore God's kindness upon all families, that they may grow closer in love and trust of one another. This we ask through Jesus our Lord, God's incarnate Word. Amen.
Died c. 550: Sister of Saint Benedict, Scholastica became a nun and lived near Montecassino under her brother's direction. She is regarded as the first Benedictine nun.