© copyright stannes4/2000
Page 1
June 1st
Seventh Sunday of Easter


Schedule of Masses Week of June 2nd - June 8th, 2003

Day

Time

Requested for

Requested by

Mon 6/2

7 A.M.

Alex Mellano

Aida Fioirina

9A.M.

Mary Cerosky

Frances & Anne

Tues 6/3

7 A.M.

Frank Otersen

Family

9 A.M.

John Coppinger

Family

Wed 6/4

7A.M.

James Mocarski

Family

9A.M.

Marie Starz

Staranka Family

7 P.M.

Grace Espisito

Helen Angorola

Thurs 6/5

7AM.

Elizabeth Krohn

Kennedy Family

9A.M.

Sal Favazzi

Favazzi Family

Fri. 6/6

7AM

Maria DiSalvo

Manzo Family

9A.M.

Benefactors of St. Anne's Education

9A.M.

Marie Sjoholm
Caroselli Family

Sat. 6/7

9 A.M.

Filomena Chiara

Theresa Fusco

6P.M.

St. Anthony

Dot & Don Wetzel

7:30 P.M.

For the People of the Parish

Sun. 6/8

7:30AM

Catherien Revell
Joann & Dave Marcille
9 AM
Felice Ruggiero
Daughter Marisa

10:30AM

Socorro Kennedy
Mr. & Mrs. Pisciotta

12 PM

Monica V. Keenan
Keenan Family
1:30 PM
Helen Meier
Theresa Beglin
Sanctuary Gifts June 1st - June 8th , 2003

Gift

In Memory Of

Requested By

Altar Wine

Frank Otersen

Susan Smith

Altar Bread

Frank Otersen

Bonnie Casser

Sanctuary Lamp

Frank Otersen

Barbara Sutcliffe

Altar Candles

Frank Otersen

Janet Eckert
Let Us Pray For Those Seriously Ill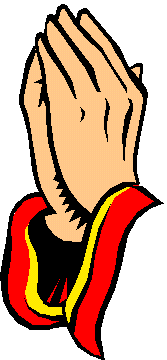 People will remain on the sick list for 2 weeks unless otherwise notified:
Joseph Sarao, Frances Muzikar, Joan Wheeler, Angela Krajnik, John Brawer, Richard Carlson, and Dianne O'Sullivan .
Vocation reflections

The disciples gathered to choose a new apostle. They proposed two, then they prayed and Matthias was chosen by the brothers to become an apostle. He was sent with the others into the world to share the good news. Today, men and women are still being chosen to follow Jesus and to continue the work of the apostles. Are you willing to say yes? Are you willing to go out to the world to share the good news? Will you do so as a priest or religious?
If you feel this call, "inquire within" and Please contact the Vocations Office the Vocations Office at (973)- 497-4365 or by E-mail at kellyric@rcan.org. Or visit our web site at www.rcan.org.

Page 2 Top

SCRIPTURE REFLECTION
How much you have has nothing to do with generosity to God. If you don't give of your time, talent and treasure with what you have, you most likely won't do it if you have more.
Our Weekly Offering
May 2003
May 24/25 $ N/A.
Month's Total $ N/A.
Month's Average $ N/A.
Mailed in, thank you $ N/A.

MONTHLY AVERAGE COMPARISONS:
Month '02 Monthly Avg. '03 Monthly Avg.
April $5,496. $21,564.
May $5,260.




HOLY HOUR FOR PRIESTS


Every Tuesday the Blessed Sacrament is exposed in the church from 3 to 4 p.m. It is an hour of prayer for the priests, DIVINE MERCY and religious men and women of the church. Prayers are also said for an increase of vocations to the priesthood and religious life.
We invite you to come and spend time with the Lord for these intentions and for your personal requests. The Holy Hour closes with Benediction of the Blessed Sacrament. If you cannot join us in church, we ask you to join us from a quiet spot in your home and pray with us, asking the Lord to guide and protect our priests.





Gift Wheel
As in the past years, the Padre Pio and St. Joseph Prayer Groups will be sponsoring a booth at St. Anne's Festival. Donations of new/unused gifts will be gladly accepted. If you feel you do not have the time to shop, monetary donations will also be gladly accepted. Items or donations can be dropped off at the rectory marked "St. Joseph Prayer Group".
Top
page 3
Our Web Site
When you log on and browse around you'll see all kinds of information about our parish. Included, of course, will be the current activities for the many different organizations as well as an update as to what is going on with our parish family.
Do not let evil defeat you: Instead, conquer evil with good!!
By your wounded heart: teach us love, teach us love, teach us love..... -Daphne Fraser


Top page 4
Top page 5
Padre Pio Prayer Group
St. Anne's Padre Pio Prayer Group is having a Pilgrimage to the National Centre for Padre Pio in Barto, Pennsylvania on June 21, 2003. Bring your own lunch. Gift Shop is available. For more information, please call Frances at 201-653-1318 or Tony at 201-798-4343. Agenda:
· Bus departs from St. Anne's Church at 9 a.m.
· Arrival in Barto - 11 a.m./confession with Fr. Julio Roman
· Holy Mass 11:30 a.m.
· Lunch after Mass
· Rosary 3 p.m.
· Departure from Pennsylvania - 4 p.m.

Campus Ministry
Are you interested in Campus Ministry? The university and college chaplains and campus ministers in the Archdiocese of Newark are looking for you - students for their Youth Ministry Program.
If you are a graduating senior who will be attending one of the public or private non-Catholic universities and colleges listed below, please fill out the CAMPUS MINISTRY CONNECTION Survey Form that can be found in the church vestibule and drop it off at the rectory. You will be contacted by the chaplain or campus minister from your university/college.
· Rutgers' University (Newark)
· New Jersey Institute of Technology
· Essex County College
· Montclair State University
· Bloomfield College
· New Jersey City University
· Stevens Institute of Technology
· Fairleigh Dickinson University (Teaneck)
· Ramapo College
· Kean University
· Union County College

The Role of the Priest in the 21st Century
The Most Reverend John J. Myers, Archbishop of the Archdiocese of Newark, will speak on the role of the priest in the 21st century on Tuesday, June 3rd at 7:30 p.m. at the Cathedral Basilica of the Sacred Heart in Newark. You are also invited to join us for a guided tour of the Cathedral at 6:45 p.m. Refreshments will follow the presentation. Co-sponsored by the American Jewish Committee and the Interreligious Affairs Commission of the Archdiocese of Newark. There will be secure, free parking at the Archdiocesan Center on Clifton Avenue or behind the Cathedral. For more information or directions, call AJC at 973-379-7844.

Fundrais

ing
The Academy of Saint Aloysius is holding a day of fundraising on June 19th at the Rock Spring Club in West Orange. During the day, there will be a golf outing and during the evening hours, there will be a formal dinner held. At the dinner event, Alumnae Awards will be presented to Dr. Julie DiGioia, surgeon at Bayonne Hospital, Marguerite Simpson Baber founder of the Simpson-Baber Foundation for Autism, and Sr. Maureen Killough, S.C., principal of Sacred Heart School in Jersey City. Community honors will also be bestowed upon Saint Peter's College, Jersey City. Also being recognized are two long term educators at the Academy, Sr. Marie Henry and Sr. Margaret Carrick. Dinner tickets are $75 each. For information on golf or dinner, call 201-433-8877.
Top page 6
MONDAY Acts 19:1-8 Ps 68:2-5ac,6-7ab Jn 16:29-33
TUES. Acts 20:17-27 Ps 68:10-11,20-21 Jn 17:1-11a
WED. Acts 20:28-38 Ps 68:29-30,33-36c Jn 17:11b-19
THURS. Acts 22:30;23:6-11 Ps 16:1-2a,5,7-11 Jn 17:20-26
FRIDAY Acts 25:13b-21 Ps 103:1-2,11-12,19-20ab Jn 21:15-19
SATURDAY Acts 28:16-20,30-31 Ps 11:4-5,7 Jn 21:20-25
NEXT SUNDAY - PENTECOST SUNDAY Acts 2:1-11 Ps 104:1ab,24ac,29bc-30,31,34 1Cor 12:3b-7,12-13 Jn 20:19-23


CYO Summer Day Camp
Looking for a Summer Camp for your child? The Archdiocesan Office of Youth Ministry is again offering its Summer Camp Program. Kinder Camp for ages 4 and 5, Traditional camp for ages 6 through 12. Swimming, activities, free after-camp, and lunch provided. Seven weekly sessions begin June 30th and end August 15th. Cost is $89 a week, and transportation is available at an additional cost. For a brochure or more information, please call 201-998-0088, ext. 4150.
Campus Ministry Golf Outing
The Archdiocese of Newark Catholic Campus Ministry program is holding its first Golf Outing on Monday, June 30th at the Cedar Hill Country Club in Livingston. The cost per golfer is $275 or $1100 per foursome. Your donation covers brunch, green fees, cart, cocktails, dinner and prizes! Join us and enjoy a great day of golf! There are also opportunities to sponsor this event. All proceeds from this event are distributed to our campus ministries at Bloomfield College, Essex County College, Fairleigh Dickinson University/Teaneck, Kean University, Montclair State, New Jersey City University, NJIT, Ramapo College, Rutgers/Newark, Stevens Institute of Technology, and Union County College. Help continue our over 50-year legacy to broaden financial support for an awareness of Catholic Campus Ministry in the Archdiocese of Newark. For details about the Golf Outing, please contact Jennifer Tunnicliffe at 973-642-1613 or via email at newmanctr@aol.com or register online at www.catholiccampusministry.org .
Annulment Information Evening
An Annulment Information Evening is scheduled for Wednesday, June 11th. A canon lawyer from the Archdiocese of Newark will discuss the most recent theology, guidelines and requirements for obtaining a Church annulment. The information will be presented in terms that all can understand. A question and answer period will conclude the session. Pre-registration is not necessary. This evening of information will be held at Ss. Peter & Paul Church, 404 Hudson St., Hoboken at 7:30 p.m. For additional information, please call the Office of Family Life Ministries at 973-497-4327.
Tent Revival 2003!
Good News International is sponsoring its 7th annual Celebrating Our Catholic Faith Tent Revival, which will take place on Sunday, June 22nd through Tuesday, June 24th at St. Veronica's Church in Howell, NJ. Each night will begin at 6:30 p.m. with the Rosary, followed by music, preaching and lots of other great stuff like a Ministry Fair, clowns, Liturgy, Adoration of the Blessed Sacrament, etc.
Guests include Johnnette Benkovic, host of Living His Life Abundantly on EWTN; Michael Cumbie, dynamic speaker and recent convert to the faith from St. Joseph Communication; and Fr. Bill Halbing, Pastor of St. Antoninus Parish in Newark; Music Ministry, Refuge of the Diocese of Metuchen. Bishop John Smith of the Trenton Diocese will celebrate the closing Liturgy.
Listen, learn, worship, and rejoice with us! For more information: 1-800-430-0586.
Top Page 7
St. Anne's School will offer summer school for:
Reading/Language Arts Grades 1-8
Math Grades 1-8
Registration Dates and Times: June 3, 4, 5 from 12pm-2pm.
The program is being offered for:
1. A student who has failed a major subject.
2. A student who has not failed but is recommended by a teacher.
3. A student who is being retained.
Textbooks and workbooks will be supplied. (Scott Foresman)
The fee is $100 per course.
There will be a $15.00 registration fee which is non-refundable.
Hours for students:
Reading/Language Arts 9:00am-9:50am
Math 10:00am-10:50am
The program begins on Monday, June 23rd to July 25th. There will be no class on July 4th.
If a student misses more than 2 classes, he/she will be dropped from the program.
A progress report will be sent home mid July and a final report will be given at the end of the program.
If you have any questions, please call Mrs. Bartram at 201-659-0450.
Mrs. Bartram
Principal
Page 8 Top
Page 9 Top

Our Parish wishes to welcome Rev. Mr. Yuvan Alvarez, a Newark Archdiocesan Deacon. He has been assigned to our parish for weekend service. He will be performing the same duties as our previous Deacon.