© copyright stannes4/2000
If you would like to follow the readings of the day please click here
Page 1
June 22nd
Most Holy Body and Blood of Our Lord Jesus Christ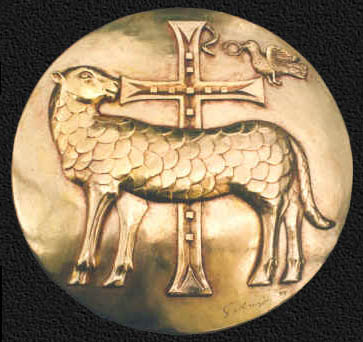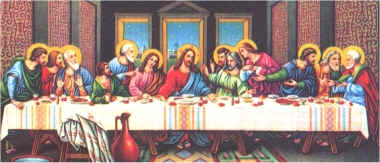 Schedule of Masses Week of June 23rd - 29th, 2003

Day

Time

Requested for

Requested by

Mon 6/23

7 A.M.

Ignacio Ampio

Mr & Mrs. J. Regala

9A.M.

Anna Fiore

Daughter Lina

Tues 6/24

7 A.M.

Leo Rzeplinski

Salati Family

9 A.M.

Mary & Thomas E. Doyle

Children

Wed 6/25

7A.M.

Liv. Joan Ferrara

Mother

9A.M.

Dominick Palmieri

Wife & children

7 P.M.

Marie Wilkins

Family

Thurs 6/26

7AM.

Stanley Mochnocz

Jean Zoltowksi

9A.M.

Liv. Pat Roda

Frances Muzikar

Fri. 6/27

7AM

James Mocarski

Family

9A.M.

Mari Lou Stallou

Barbara Russo

Sat. 6/28

9 A.M.

Lucille Cherry

Family

6P.M.

Anthony DeLuise

Wife Delores

7:30 P.M.

Richard Bobe

Wife Virginia

Sun. 6/29

7:30AM

Catherine Revell

Linda & Paul

9 AM

Esterina

Pietro & Velia Stefani

10:30AM

Ubaldo Granucci

Wife Rosina

12 PM

Michael Bis

Lorraine & John Schuesler
Sanctuary Gifts June 22nd - 28th , 2003

Gift

In Memory Of

Requested By

Altar Wine

Raymond J Caroselli 3rd

Frank & Gemma Infante

Altar Bread

Joseph Galasso

Yvonne & Lois

Sanctuary Lamp

Raymond Caroselli III

Jaconski Family

Altar Candles

Raymond Caroselli III

Todd Family
Let Us Pray For Those Seriously Ill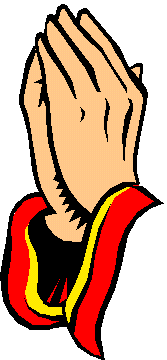 People will remain on the sick list for 2 weeks unless otherwise notified:
Anthony Tuzzo, Joseph Sarao, Benjamin Chrzanowski, Cipriano Racaza, Frances Muzikar, Joan Wheeler, John Brawer,Richard Miller.
Vocation reflections

Jesus sent his disciples into the world to make disciples of all nations. He told them to baptize and to teach all that he had commanded them. Today, Jesus continues to send us into the world. He still wants all nations to be his disciples. He still needs people to teach his commands. Are you being sent? Are you willing to teach as Jesus taught? Do you want to make disciples of all nations? If so, consider doing this as a priest or religious sister or brother.
If you feel this call, "inquire within" and Please contact the Vocations Office the Vocations Office at (973)- 497-4365 or by E-mail at kellyric@rcan.org. Or visit our web site at www.rcan.org.

Page 2 Top

SCRIPTURE REFLECTION
"Giving of our time, talent and treasure is not about giving until it hurts. Rather, it is about giving until you feel good about what you have given."
Our Weekly Offering
June 2003
June 14/June 15 $ 5,099.
Month's Total $ 14,973.
Month's Average $ 4,991.
Mailed in, thank you $ 298.

MONTHLY AVERAGE COMPARISONS:
Month '02 Monthly Avg. '03 Monthly Avg.
May $5,260. $5,273.
June $5,368.




HOLY HOUR FOR PRIESTS


Our Holy Hour will be suspended during the summer months of July and August.
However, we invite you to spend this scheduled time with the Lord in a quiet spot at home for these intentions and for your personal requests. It is an hour of prayer for the priests, DIVINE MERCY and religious men and women of the church. Prayers are also said for an increase of vocations to the priesthood and religious life. Pray for our priests and for all religious - help guide them through your prayers.




Top
page 3
Our Web Site
When you log on and browse around you'll see all kinds of information about our parish. Included, of course, will be the current activities for the many different organizations as well as an update as to what is going on with our parish family.
Do not let evil defeat you: Instead, conquer evil with good!!
By your wounded heart: teach us love, teach us love, teach us love..... -Daphne Fraser

Top page 4
MONDAY 2Cor 6:1-10 Ps 98:1-4 Mt 5:38-42
TUES. 2Cor 8:1-9 Ps 146:2,5-9a Mt 5:43-48
WED. 2Cor 9:6-11 Ps 112:1-4,9 Mt 6:1-6,16-18
THURS. 2Cor 11:1-11 Ps 111:1-4,7-8 Mt 6:7-15
FRIDAY 2Cor 11:18,21b-30 Ps 34:2-7 Mt 6:19-23
SATURDAY 2Cor 12:1-10 Ps 34:8-13 Mt 6:24-34
NEXT SUNDAY - THE MOST HOLY BODY AND BLOOD OF CHRIST Ex 24:3-8 Ps 116:12-13,15-18 Heb 9:11-15 Mk 14:12-16,22-26

NJ Irish Festival
The 33rd Annual New Jersey Irish Festival will be held on Sunday, June 22nd at the PNC Bank Arts Center in Holmdel, NJ. The day will include celebration of the Eucharist in the Amphitheater at 10:30 a.m. followed by entertainment beginning at noon. There will be an Irish shopping village, Ceili Tent, children's playland and much more. Please come out and join in the festivities. Tickets are $10 and may be purchased in advance by calling Joan Faux at 732-785-9039. For further information, please visit our website at www.njirishfest.com
Summer School Program
Saint Dominic Academy is offering a Summer School Program for female only high school students and those preparing to enter high school. Remedial Courses and Enrichment Courses namely, Introduction to Chemistry, Language Arts Workshop and Basic Math Skills are available. Also this year, SDA is offering a Summer Seminar to rising 7th and 8th graders. This program includes Pre-Algebra, Environmental Science, Drama, Choral Arts, Creative Writing, Visual Design, Developing Leadership, Study Skills and Culture & Diversity. This program runs Monday through Thursday from June 23rd to July 31st. For further information, call 201-434-5938.
Marriage Encounter Weekend
"Summertime, and the living is easy…" Easy for George Gershwin to say, but modern life can be very complicated, even in the summertime. Don't you and your spouse deserve a little time just for you, away from all the pressures of modern life? A time to spend time with the most important person in your life and a chance to build a relationship that will be better able to deal with the complications is something that is available to you the weekend of July11-13. Come to a comfortable and quiet place and enrich your marriage. For information or to register, call Jim and Pat Detura at 201-384-8497 or 1-800-823-5683. Marriage Encounter - helping to make good marriages better.
Catechetical Administration
Taught by Dr. Elinor Ford at Immaculate Conception Seminary (Seton Hall University) 9:30 a.m.-4:30 p.m., June 23rd-27th.
A study of catechetical administration within parochial settings. After an initial survey of contemporary research on parishes and catechesis, focus will be placed on two areas: catechetical leadership (including spirituality of leadership, leadership theories and strategic planning) and catechetical administration (including human resources, effective program management, marketing/public relations and finance). For additional information about this course and others offered, please contact Dr. Dianne Traflet, Assistant Dean and Director of Lay Ministry at 973-761-9633.
Top page 5
Top page 6
Top Page 7

How Sweet It Was!
Did you visit the Candy Booth at last year's Festival? Jackie O and the "Candy Booth Crew" are planning an even bigger and sweeter collection of your favorite treats for Festival 2003. However, in order to make it as successful as last year, we are once again asking for monetary donations.
Last year, all of the contributions towards the Candy Booth were clear profit because many of you had made generous donations. If you can help again, please leave donations at the Rectory marked "Candy Booth"-Attn: Jackie O.
Thank you...and don't forget to stop by the 'Sweetest Booth at the Festival 2003'.
Tent Revival 2003!
Good News International is sponsoring its 7th annual Celebrating Our Catholic Faith Tent Revival, which will take place on Sunday, June 22nd through Tuesday, June 24th at St. Veronica's Church in Howell, NJ. Each night will begin at 6:30 p.m. with the Rosary, followed by music, preaching and lots of other great stuff like a Ministry Fair, clowns, Liturgy, Adoration of the Blessed Sacrament, etc.
Guests include Johnnette Benkovic, host of Living His Life Abundantly on EWTN; Michael Cumbie, dynamic speaker and recent convert to the faith from St. Joseph Communication; and Fr. Bill Halbing, Pastor of St. Antoninus Parish in Newark; Music Ministry, Refuge of the Diocese of Metuchen. Bishop John Smith of the Trenton Diocese will celebrate the closing Liturgy.
Listen, learn, worship, and rejoice with us! For more information: 1-800-430-0586.

Pilgrimage
You are invited to join the National Rosary Congress of the Blessed Virgin Mary on a pilgrimage to the National Blue Army Shrine in Washington Township, NJ.
Departure is from St. Paul's RC Church, 14 Greenville Ave., Jersey City at 7:30 a.m. on Sunday, July 13th. Donation is $15.
For more information, please contact: Vicky Silverstadt 201-333-0881, Caroline P. Tan 201-332-8128 or Letty Rada 201-332-1001.
Page 8 Top
Page 9 Top
Gift Wheel
As in the past years, the Padre Pio and St. Joseph Prayer Groups will be sponsoring a booth at St. Anne's Festival. Donations of new/unused gifts will be gladly accepted. If you feel you do not have the time to shop, monetary donations will also be gladly accepted. Items or donations can be dropped off at the rectory marked "St. Joseph Prayer Group".
Centennial Celebration
St. Stephen's Parish in Kearny is celebrating its Centennial from September 2003 to September 2004. All former parishioners, friends and graduates are invited to join them for any or all of the special scheduled activities for each month of the year. For information, call 201-998-3314 or visit their website at www.ststephenchurch.com , or email them at StStephenat100@aol.com.
Caldwell College Class
Interested in service to the Church as a pastoral minister? Or in new developments in Theology? Caldwell College offers courses for personal enrichment or to obtain the MA in Pastoral Ministry, a 33-credit program with classes offered on six Saturdays per semester from 9-4. For more information, please call 973-618-3408 or find us at www.caldwell.edu/graduate.
CCD NEWS
· Please bring in renewal registration, if you haven't done so yet. If you don't register by the end of June, there will be a late fee of $5. If no one is in office, please drop off at rectory.
· Please check bulletin during the summer for Religious Education News as to when classes will begin and when to pick up class cards, etc.
Please remember to bring children to Church - there is no vacation from God!!