© copyright stannes4/2000
If you would like to follow the readings of the day please click here
Page 1
June 29th, 2003
SS. Peter and Paul, Apostles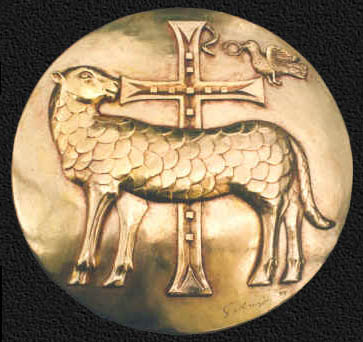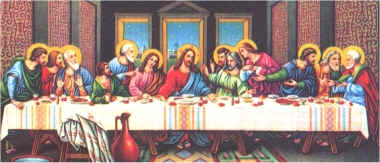 Schedule of Masses Week of June 30th - July 6th, 2003

Day

Time

Requested for

Requested by

Mon 6/30

7 A.M.

Carmela A. Bevacqua

Aleja Mercado

9A.M.

Leo Rzeplinski

Roseann

Tues 7/1

7 A.M.

Charles McCullen

Marie & Bob Kenny

9 A.M.

Anthony Lattanzi

Theresa

Wed 7/2

7A.M.

Blessed Mother

Theresa Fusco

9A.M.

Edward & Butch

Ruth Cullen

7 P.M.

Nancy Mongillo

Mazzucco Family

Thurs 7/3

7AM.

Salvatore Raniere

Toni Belfiore

9A.M.

Liv. Angela & Ennio Maccini

Frances & Bruno

Fri. 7/4

9 AM

For the People of the Parish

9A.M.

James Mocarski

Family

Sat. 7/5

9 A.M.

Beatrice Cione

Maria Russo

6P.M.

Salvatore & Rose Capparelli

Frank & Gemma

7:30 P.M.

Roy Pfanner Jr.

Krieger Family

Sun. 7/6

7:30AM

William Torry

Sarnovsky Family

9 AM

Beatrice Grillo

Frances & Angie

10:30AM

Jean Stefano

Michael Stefano

12 PM

Donald Wilkins

Family
Sanctuary Gifts June 29th - July 5th , 2003

Gift

In Memory Of

Requested By

Altar Wine

John Clifford

Doris Hollingsworth

Altar Bread

Raymond J. Caroselli 3rd

Frank & Gemma Infante

Sanctuary Lamp

Raymond J. Caroselli 3rd

Debra & Denise Pisani

Altar Candles

Raymond J. Caroselli 3rd

Lorraine & Jim Dewan
Let Us Pray For Those Seriously Ill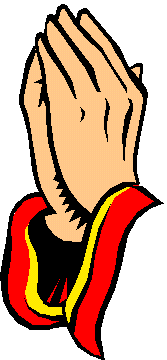 People will remain on the sick list for 2 weeks unless otherwise notified:
Anthony Tuzzo, Joseph Sarao, Benjamin Chrzanowski, Cipriano Racaza, Frances Muzikar, Joan Wheeler, John Brawer,Richard Miller, Bernadette Berger, and Jake Derin.
Vocation reflections

An understanding of who Jesus is animated the response of St. Peter and St. Paul. They went on to do great things for the Lord and His Church. Who is Jesus for you? Are you being called to do great things for the Lord?
If so, please contact the Vocations Office at 973-497-4365 or by e-mail at platebri@rcan.org or visit our website at www.rcan.org.

Page 2 Top

SCRIPTURE REFLECTION
Peter, rescued from the power of Herod, and Paul, protected from his enemies, proclaim with their lives that Jesus is the Messiah, the Son of the living God.
Our Weekly Offering
June 2003
June

21/22

$

5,

096

.
Month's Total
$

20,069

.
Month's Average
$

5,017

.
Mailed in, thank you
$

260

.

| | | |
| --- | --- | --- |
| MONTHLY AVERAGE COMPARISONS: | | |
| Month | '02 Monthly Avg. | '03 Monthly Avg. |
| May | $5,260. | $5,273. |
| June | $5,368. | |




HOLY HOUR FOR PRIESTS


Our Holy Hour will be suspended during the summer months of July and August.
However, we invite you to spend this scheduled time with the Lord in a quiet spot at home for these intentions and for your personal requests. It is an hour of prayer for the priests, DIVINE MERCY and religious men and women of the church. Prayers are also said for an increase of vocations to the priesthood and religious life. Pray for our priests and for all religious - help guide them through your prayers.




Mass Schedule Change
Due to Friday, July 4th being a holiday, there will be ONLY ONE MASS at 9:00 a.m.
Let's all enjoy our barbecues and celebrate safely.
Leave the fireworks to the Professionals!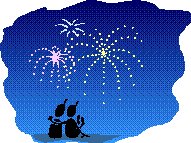 Top
page 3
Our Web Site
When you log on and browse around you'll see all kinds of information about our parish. Included, of course, will be the current activities for the many different organizations as well as an update as to what is going on with our parish family.
Do not let evil defeat you: Instead, conquer evil with good!!
By your wounded heart: teach us love, teach us love, teach us love..... -Daphne Fraser

Top page 4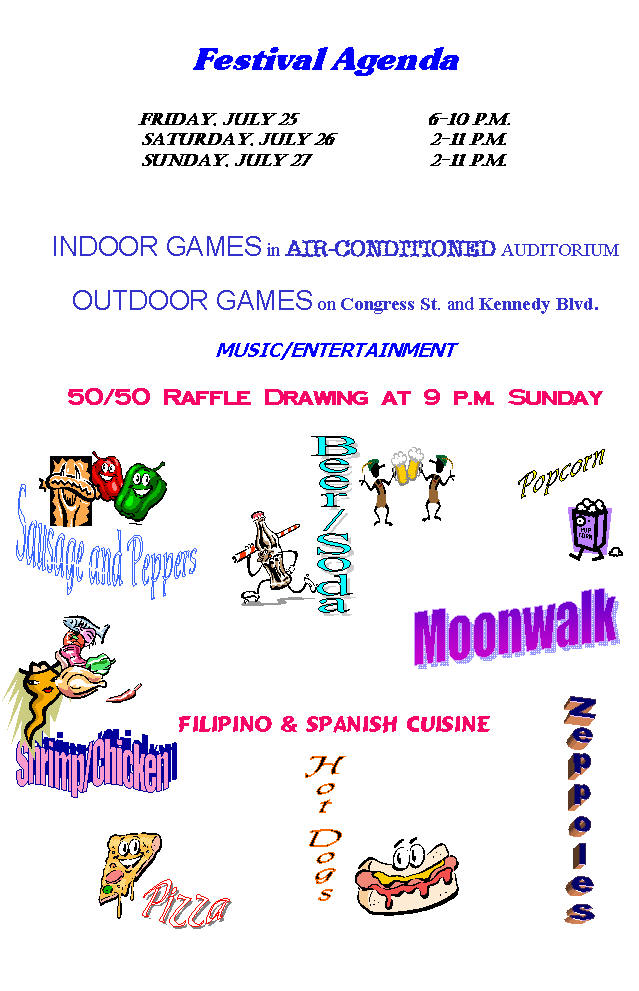 Top page 5
How Sweet It Was!
Did you visit the Candy Booth at last year's Festival? Jackie O and the "Candy Booth Crew" are planning an even bigger and sweeter collection of your favorite treats for Festival 2003. However, in order to make it as successful as last year, we are once again asking for monetary donations.
Last year, all of the contributions towards the Candy Booth were clear profit because many of you had made generous donations. If you can help again, please leave donations at the Rectory marked "Candy Booth"-Attn: Jackie O.
Thank you...and don't forget to stop by the 'Sweetest Booth at the Festival 2003'.
Campus Ministry Golf Outing
The Archdiocese of Newark Catholic Campus Ministry program is holding its first Golf Outing on Monday, June 30, 2003 at the Cedar Hill Country Club in Livingston, New Jersey. The cost per golfer is $275 or $1100 per foursome. Your donation covers brunch, green fees, cart, cocktails, dinner and prizes! Join us and enjoy a great day of golf! There are also opportunities to sponsor this event. All proceeds from this event are distributed to our campus ministries at Bloomfield College, Essex County College, Fairleigh Dickinson University/Teaneck, Kean University, Montclair State, New Jesey City University, NJIT, Ramapo College, Rutgers/Newark, Stevens Institute of Technology, and Union County College. Help continue our over 50-year legacy to broaden financial support for an awareness of Catholic Campus Ministry in the Archdiocese of Newark. For details about the Golf Outing, please contact Jennifer Tunnicliffe at 973-642-1613 or via email at newmanctr@aol.com or register online at www.catholiccampusministry.org.

Pilgrimage
You are invited to join the National Rosary Congress of the Blessed Virgin Mary on a pilgrimage to the National Blue Army Shrine in Washington Township, NJ.
Departure is from St. Paul's RC Church, 14 Greenville Ave., Jersey City at 7:30 a.m. on Sunday, July 13th. Donation is $15.
For more information, please contact: Vicky Silverstadt 201-333-0881, Caroline P. Tan 201-332-8128 or Letty Rada 201-332-1001.
Vocation Retreat
The Dominican Sisters of Hawthorne, a community that nurses incurable cancer patients in six free homes, is holding a Vocation Retreat July 5 through 7th at their motherhouse in Hawthorne, New York, 20 miles north of New York City. Interested women can call Sr. Teresa Marie at 914-769-4794.
The Gift Shop
St. Anne's Gift Shop is located in the Rectory. Hours of operation are Monday thru Thursday 9 a.m. - 4 p.m.

For the months of July and August, the Gift Shop will be closed on Sundays.

However, articles will be available during the Feast at the

Gift Shop Booth!

Top page 6

MONDAY Gn 18:16-33 Ps 103:1-4,8-11 Mt 8:18-22

TUES. Gn 19:15-29 Ps 26:2-3,9-12 Mt 8:23-27

WED. Gn 21:5,8-20 Ps 34:7-8,10-13 Mt 8:28-34

THURS. Eph 2:19-22 Ps 117:1-2 Jn 20:24-29

FRIDAY Gn 23:1-4,19;24:1-8,62-67 Ps 106:1-5 Mt 9:9-13

SATURDAY Gn 27:1-5,15-29 Ps 135:1-6 Mt 9:14-17

NEXT SUNDAY - 14TH SUNDAY IN ORDINARY TIME Ez 2:2-5 Ps 123:1-4 2Cor 12:7-10 Mk 6:1-6

Marriage Encounter Weekend
"Summertime, and the living is easy…" Easy for George Gershwin to say, but modern life can be very complicated, even in the summertime. Don't you and your spouse deserve a little time just for you, away from all the pressures of modern life? A time to spend time with the most important person in your life and a chance to build a relationship that will be better able to deal with the complications is something that is available to you the weekend of July11-13. Come to a comfortable and quiet place and enrich your marriage. For information or to register, call Jim and Pat Detura at 201-384-8497 or 1-800-823-5683. Marriage Encounter - helping to make good marriages better.
Welcome To Our Family
We recently received four new members into our St. Anne's Parish Family through the Sacrament of Baptism.
As they begin their new life of grace, we ask that you remember them in your prayers. They are:
Caroline Aquino
Kaitlyn Cordero
Gabriella Paola Facchini
Jillian Claire Green

NO BINGO
There will be NO BINGO
on Friday, July 4th,
due to the Fourth of July Holiday.
Top Page 7
Page 8 Top
ATTENTION All Organization Representatives:
The St. Anne's Festival Committee would like to unify our Parish during this year's Saint Anne Procession following the 12 noon Mass on Sunday, July 27th.

The Committee is asking all Organizations to participate by processing with their group in solidarity.

For additional information/necessary arrangements, please contact Jennifer Lambert at daytime phone number 201-531-6884.
* * * * *
Archdiocesan Sesquicentennial Pilgrimage
October 26-November 2, 2003
Archbishop John J. Myers invites you to join him on a pilgrimage to Fatima to give thanks to God for 150 years of ministry in the Archdiocese of Newark and to ask Our Lady to bring peace to our world. Mass will be celebrated daily in Fatima and in churches and monasteries in Portugal; the Rosary will be prayed each day. The cost of $1,675 (double occupancy) / $2,075 (single occupancy) includes round-trip airfare and departure taxes, 6 nights in first class hotels, full breakfast and dinner daily, all transportation and sightseeing by private motor-coach with the services of a professional tour manager, all entrance fees, taxes and service charges, hotel baggage handling, tips to professional tour manager, city guides and motor-coach drivers. For a detailed brochure, please contact Anne Breslin at 201-261-8484. Reservations are limited and should be made quickly.
* * * * *
Our Lady of Mount Carmel
The Annual Feast of Our Lady of Mount Carmel will be held July 10-16 from 6:30 p.m. to 11 p.m.. Mount Carmel is located at 99 Broadway in Jersey City. Novena will be at 6 p.m. on weeknights.
Nightly Entertainment:
Latin Night on July 10th
Reminisce on July 11th
Sunset Soundz on July 12th
Bobby Byrne on July 13th
Gino DeNapoli on July 14th
Harborside on July 15th
Revelations on July 16th
Clowns, balloon animals, face painting for children on July 12th from 6:30 p.m. to 8:30 p.m. Games, rides...Super 50/50 (last year's prize was over $20,000). For information, call 201-435-7080. On July 16th, the procession with statue will be at 4 p.m., Mass at 6 p.m.
Page 9 Top
Gift Wheel
As in the past years, the Padre Pio and St. Joseph Prayer Groups will be sponsoring a booth at St. Anne's Festival. Donations of new/unused gifts will be gladly accepted. If you feel you do not have the time to shop, monetary donations will also be gladly accepted. Items or donations can be dropped off at the rectory marked "St. Joseph Prayer Group".
CCD NEWS
· Parents of Communion Class - There are still banners, communion certificates, awards, report cards, and pictures in the CCD Office. If you didn't get them, please pick them up TODAY after the 9 a.m. Mass in the CCD Office.
· Those who have not re-registered, deadline is June 30th!! If not re-registered by this time, fee will be $45. Please come and re-register TODAY. Payment can be made in September when you pick up class cards.
· New registration will also take place TODAY in the CCD Office. If you have children in Kindergarten, Grade 1 or Grade 6, this is the time to register them for the Sacraments. Sacraments have a 2 year preparation time. Please bring copy of baptismal certificate.
· Other grades are also open for registration. We also have a group of older children who have not made the sacraments.
· If any CCD teachers are holding onto report cards or awards, please bring them to the office. Please come in to pick up your new Teacher's Guide.
Saint Anne Novena
The Novena to Saint Anne, Our Patroness, starts July 18th and ends July 26th. However, we will conclude the Liturgical celebration on Sunday, July 27th at the 12 noon Mass.
Saint Anne Novena prayers will be offered at the 9 a.m. Mass each morning and each evening at 7 p.m.. The 7 p.m. Saint Anne Novena prayers will be offered with Benediction of the Blessed Sacrament. There will be no 7 p.m. Novena offered on Saturday, July 19th and Saturday, July 26th.
Wills
"You never need to change your Will unless...your financial circumstances change...your marital status changes...the tax laws change...you acquire real estate in another state."
You may never need to change your Will, unless you experience some of life's most common events. For more information on Wills or Estate Planning, please call the Archdiocese of Newark Office of Planned Giving at 973-497-4125.