© copyright stannes4/2000
If you would like to follow the readings of the day please click here
Page 1
July 6th, 2003
14th Sunday in Ordinary Time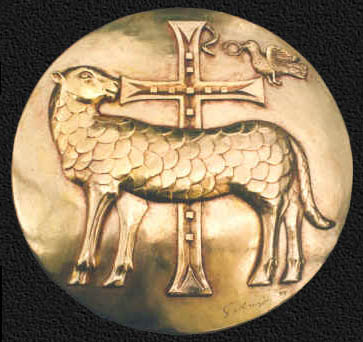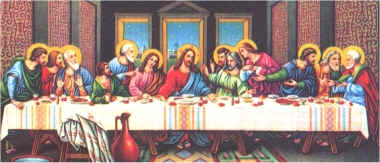 Schedule of Masses Week of July 7th - 13th, 2003

Day

Time

Requested for

Requested by

Mon 7/7

7 A.M.

Frank Oterson

Family

9A.M.

Domenico Nicastro

Ama DiLello

Tues 7/8

7 A.M.

Thomas Romano

Romano Family

9 A.M.

Daniel B. Lavecchia Sr.

Loving Family

Wed 7/9

7A.M.

Winterhalter & Charles Families

Grace Winterhalter

9A.M.

Liv Frances & Bruno Spazian

Angela & Ennio

7 P.M.

Alice Kilmer

Mr.& Mrs. Anthony Manzo

Thurs 7/10

7AM.

Joseph Galasso

Agnes Cassely

9A.M.

Albert Muzikar

Frances Muzikar

Fri. 7/11

9 AM

Liv. Rose Yuri

St. Joseph Morning Prayer Group

9A.M.

Domenico Nicastro

Amna DiLello

Sat. 7/12

9 A.M.

Clarinondo Voza

Virginia Sarni

6P.M.

Barbara Sarao

Jonathan

7:30 P.M.

For the People of the Parish

Sun. 7/13

7:30AM

Vincenza Altomonte Aiello

Sisters Agnes & Josie

9 AM

Domenica Drozd

Pietro & Emilia

10:30AM

Anthony DeLuise

Wife Deloress

12 PM

Salvatore Grillo

Daughters
Sanctuary Gifts July 6th - July 12th , 2003

Gift

In Memory Of

Requested By

Altar Wine

Raymond J. Caroselli 3rd

Patricia Todd

Altar Bread

Raymond J. Caroselli 3rd

Stephen & Frances Kearns

Sanctuary Lamp

Raymond J. Caroselli 3rd

Ed Anderson

Altar Candles

Raymond J. Caroselli 3rd

Waddleton Family
Let Us Pray For Those Seriously Ill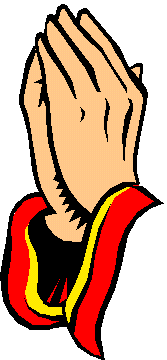 People will remain on the sick list for 2 weeks unless otherwise notified:
Anthony Tuzzo, Joseph Sarao, Benjamin Chrzanowski, Cipriano Racaza, Frances Muzikar, Joan Wheeler, John Brawer, Richard Miller, Bernadette Berger, and Jake Derin.
Vocation reflections

As Jesus taught in the synagogue his audience was amazed. They said: "Where did he get all this? What kind of wisdom is he endowed with? How is it such miraculous deeds are accomplished by his hands?" Jesus knew he was sent by his Father to do his will, as preacher, teacher, and healer. Jesus is calling men and women today to continue to be his prophetic witness in the Church. Could this be your call as a priest, deacon, or religious sister or brother?
If so, please contact the Vocations Office at 973-497-4365 or by e-mail at platebri@rcan.org or visit our website at www.rcan.org.

Page 2 Top

SCRIPTURE REFLECTION
Stewardship is a way of life, a way of thanking God for all His blessings by returning a portion of the time, talent and treasure allotted to us.
Our Weekly Offering
June 2003
June

28/29

$

3,395

.
Month's Total
$

23,464.50

Month's Average
$

5,692

.

90

Mailed in, thank you
$

183

.

| | | |
| --- | --- | --- |
| MONTHLY AVERAGE COMPARISONS: | | |
| Month | '02 Monthly Avg. | '03 Monthly Avg. |
| June | $5,368. | $4,692.90 |
| July | $4,900. | |




HOLY HOUR FOR PRIESTS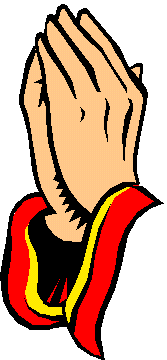 Our Holy Hour will be suspended during the summer months of July and August.
However, we invite you to spend this scheduled time with the Lord in a quiet spot at home for these intentions and for your personal requests. It is an hour of prayer for the priests, DIVINE MERCY and religious men and women of the church. Prayers are also said for an increase of vocations to the priesthood and religious life. Pray for our priests and for all religious - help guide them through your prayers.




Gift Wheel
As in the past years, the Padre Pio and St. Joseph Prayer Groups will be sponsoring a booth at St. Anne's Festival. Donations of new/unused gifts will be gladly accepted. If you feel you do not have the time to shop, monetary donations will also be gladly accepted. Items or donations can be dropped off at the rectory marked "St. Joseph Prayer Group".

NO BINGO
There will be NO BINGO
on Friday, July 25th,
due to the set up of Saint Anne's Festival.
Top
page 3


Our Web Site

When you log on and browse around you'll see all kinds of information about our parish. Included, of course, will be the current activities for the many different organizations as well as an update as to what is going on with our parish family.
Do not let evil defeat you: Instead, conquer evil with good!!
By your wounded heart: teach us love, teach us love, teach us love..... -Daphne Fraser

MONDAY Gn 28:10-22a Ps 91:1-4,14-15 Mt 9:18-26
TUES. Gn 32:23-33 Ps 17:1-3,6-8,15 Mt 9:32-38
WED. Gn 41:55-57;42:5-7a,17-24a Ps 33:2-3,10-11,18-19 Mt 10:1-7
THURS. Gn 44:18-21,23b-29;45:1-5 Ps 105:16-21 Mt 10:7-15
FRIDAY Gn 46:1-7,28-30 Ps 37:3-4,18-19 Mt 10:16-23
SATURDAY Gn 49:29-32;50:15-26a Ps 105:1-4,6-7 Mt 10:24-33
NEXT SUNDAY - 15TH SUNDAY IN ORDINARY TIME Am 7:12-15 Ps 85:9-14 Eph 1:3-14 Mk 6:7-13

Marriage Encounter Weekend
"Summertime, and the living is easy…" Easy for George Gershwin to say, but modern life can be very complicated, even in the summertime. Don't you and your spouse deserve a little time just for you, away from all the pressures of modern life? A time to spend time with the most important person in your life and a chance to build a relationship that will be better able to deal with the complications is something that is available to you the weekend of July11-13. Come to a comfortable and quiet place and enrich your marriage. For information or to register, call Jim and Pat Detura at 201-384-8497 or 1-800-823-5683. Marriage Encounter - helping to make good marriages better.


The Officers and members of the St. Anne Padre Pio Prayer Group want to thank everyone for their support of the recent baby shower. All gifts were given to the Good Counsel Home for Unwed Mothers in Hoboken, New Jersey.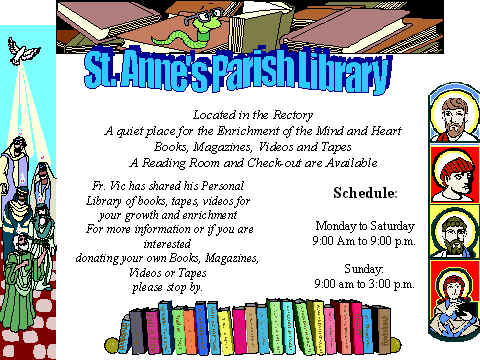 Books Needed

Camp Liberty, a summer day-camp located in Liberty State Park in Jersey City, is presently putting together a library of children's books for the young campers. We are collecting any new and slightly used books (appropriate for children ages 6-12) this week for the camp.

If you have any books you would like to donate, please drop them off at the rectory this week only. Thank you!!!
Top page 4
The Gift Shop
St. Anne's Gift Shop is located in the Rectory. Hours of operation are Monday thru Thursday 9 a.m. - 4 p.m.

For the months of July and August, the Gift Shop will be closed on Sundays.

However, articles will be available during the Feast at the

Gift Shop Booth!

* * * * *
Our Lady of Mount Carmel
The Annual Feast of Our Lady of Mount Carmel will be held July 10-16 from 6:30 p.m. to 11 p.m.. Mount Carmel is located at 99 Broadway in Jersey City. Novena will be at 6 p.m. on weeknights.
Nightly Entertainment:
Latin Night on July 10th
Reminisce on July 11th
Sunset Soundz on July 12th
Bobby Byrne on July 13th
Gino DeNapoli on July 14th
Harborside on July 15th
Revelations on July 16th
Clowns, balloon animals, face painting for children on July 12th from 6:30 p.m. to 8:30 p.m. Games, rides...Super 50/50 (last year's prize was over $20,000). For information, call 201-435-7080. On July 16th, the procession with statue will be at 4 p.m., Mass at 6 p.m.
* * * * *
Archdiocesan Sesquicentennial Pilgrimage
October 26-November 2, 2003
Archbishop John J. Myers invites you to join him on a pilgrimage to Fatima to give thanks to God for 150 years of ministry in the Archdiocese of Newark and to ask Our Lady to bring peace to our world. Mass will be celebrated daily in Fatima and in churches and monasteries in Portugal; the Rosary will be prayed each day. The cost of $1,675 (double occupancy) / $2,075 (single occupancy) includes round-trip airfare and departure taxes, 6 nights in first class hotels, full breakfast and dinner daily, all transportation and sightseeing by private motor-coach with the services of a professional tour manager, all entrance fees, taxes and service charges, hotel baggage handling, tips to professional tour manager, city guides and motor-coach drivers. For a detailed brochure, please contact Anne Breslin at 201-261-8484. Reservations are limited and should be made quickly.
* * * * *
Monastic Live In
Looking for peace and balance in your life? Benedictine Sisters at Saint Walburga Monastery in Elizabeth, New Jesey, invite Catholic women over 18 to live, work and pray with the monastic community for a week beginning on Friday, July 11th. For information/registration, call (908) 353-3028.
* * * * *
Vocation Discernment
Have you ever considered becoming a Benedictine Sister? A vocation discernment weekend is being conducted for Catholic women over 18 at Saint Walburga Monastery in Elizabeth, New Jersey July 11th-13th. This retreat may be for you. Take time to pray, reflect and meet the sisters. For information and registration, call (908) 353-3028. Contact: Sister Marita Funke, OSB, maritaosb@aol.com.
Top page 5
CCD NEWS
· New Registration will be Monday through Thursday from 10 a.m. to 12 noon and from 1 p.m. to 4 p.m. If you have children in grade 1 or grade 6, now is the time to register them for the sacraments; as there is a two year preparation period for the sacraments. If you fail to register them now, it will take 3 years.
· We have a Special Sacrament Class where students meet two times a week so that they can receive in one year instead of two. There is a group of older children who have not made the sacraments. Come register them so we can put them in the grade to receive the sacrament in one year instead of two.
· We have a Kindergarten Class for children of 5 years old. Please bring baptismal certificate and call before coming to make sure Sister Alberta is in the office.
· There are banners, communion certificates, awards, report cards and pictures that have not been picked up...If you did not pick them up, please come to the CCD Office Monday through Thursday at the above mentioned times.
Pilgrimage
You are invited to join the National Rosary Congress of the Blessed Virgin Mary on a pilgrimage to the National Blue Army Shrine in Washington Township, NJ.
Departure is from St. Paul's RC Church, 14 Greenville Ave., Jersey City at 7:30 a.m. on Sunday, July 13th. Donation is $15.
For more information, please contact: Vicky Silverstadt 201-333-0881, Caroline P. Tan 201-332-8128 or Letty Rada 201-332-1001.
Open Sing
Schola Cantorum on Hudson is most pleased to host their Fifth Annual Midsummer Night's Open Sing. (An Open Sing is an informal reading and rehearsal ending in a "performance" of a major and beloved choral work by all who attend.) This event takes place on Wednesday, July 16th at 7:30 p.m. at Sts. Peter and Paul Church, 404 Hudson Street, Hoboken. Tickets are available at the door. General Admission $10/Seniors & Students $6. For more information call 201-333-8429.
How Sweet It Was!
Did you visit the Candy Booth at last year's Festival? Jackie O and the "Candy Booth Crew" are planning an even bigger and sweeter collection of your favorite treats for Festival 2003. However, in order to make it as successful as last year, we are once again asking for monetary donations.
Last year, all of the contributions towards the Candy Booth were clear profit because many of you had made generous donations. If you can help again, please leave donations at the Rectory marked "Candy Booth"-Attn: Jackie O.
Thank you...and don't forget to stop by the 'Sweetest Booth at the Festival 2003'.
Top page 6
Wills
"You never need to change your Will unless...your financial circumstances change...your marital status changes...the tax laws change...you acquire real estate in another state."
You may never need to change your Will, unless you experience some of life's most common events. For more information on Wills or Estate Planning, please call the Archdiocese of Newark Office of Planned Giving at 973-497-4125.

Saint Anne Novena
The Novena to Saint Anne, Our Patroness, starts July 18th and ends July 26th. However, we will conclude the Liturgical celebration on Sunday, July 27th at the 12 noon Mass.
Saint Anne Novena prayers will be offered at the 9 a.m. Mass each morning and each evening at 7 p.m.. The 7 p.m. Saint Anne Novena prayers will be offered with Benediction of the Blessed Sacrament. There will be no 7 p.m. Novena offered on Saturday, July 19th and Saturday, July 26th.

ATTENTION All Organization Representatives:
The St. Anne's Festival Committee would like to unify our Parish during this year's Saint Anne Procession following the 12 noon Mass on Sunday, July 27th.
The Committee is asking all Organizations to participate by processing with their group in solidarity.
For additional information/necessary arrangements, please contact Jennifer Lambert at daytime phone number 201-531-6884.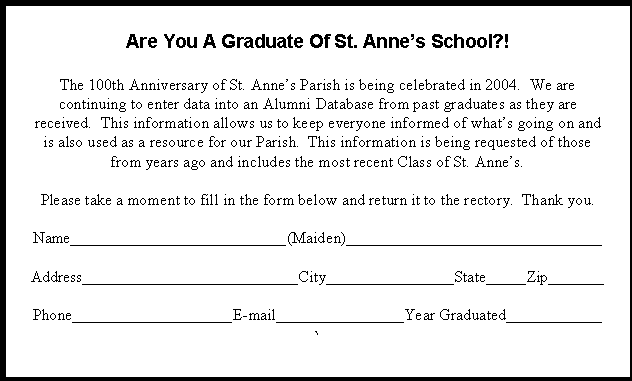 Page 7 Top
New Auxiliary Bishop Named for Newark Archdiocese
Pope John Paul II has named as an Auxiliary Bishop of the Archdiocese of Newark a Vocationist priest who has served minorities and the poor in the Archdiocese. The Holy Father today named Fr. Edgar da Cunha, SDV, (pronounced dah – Coon-ya) pastor of St. Michael's Parish, Newark, to be an Auxiliary Bishop.
He is the first Brazilian-born priest to be named a bishop for service in the United States, and the first member of his religious congregation to be named a bishop.
Fr. da Cunha was ordained a priest on March 27, 1982 in Newark for the Society of Divine Vocations, a religious congregation founded in Italy in 1920 to serve the poor. Bishop-elect da Cunha has served his entire priestly life in the Archdiocese of Newark.
The 49 year-old Bishop-elect is the son of Josefa and Manuel da Cunha of Nova Fatima, Bahia, Brazil. He was born on August 21, 1953 and attended local schools. He is a graduate of the Universidade Catolica Fatima dos Salvados with a degree in Philosophy. He studied for the priesthood at Immaculate Conception Seminary, Darlington, NJ.
In making the announcement, Archbishop Myers stated: "The Holy Father's appointment of Bishop-elect da Cunha is a great gift to the Archdiocese of Newark. He brings the dedication of both a zealous pastor and a committed religious to the Office of Bishop. In this time when the Church is acutely aware of her need for vocations, our new bishop-elect comes from a religious community whose apostolate is the fostering of vocations. Bishop-elect da Cunha also brings the care and compassion, the experience and wisdom, of serving those who speak English, Portuguese, Spanish and Italian. We know God will enrich our Archdiocese and the Church with the blessing of his Episcopal ministry for many years to come.
"It is with great gratitude to God that we welcome Fr. da Cunha as Auxiliary Bishop of Newark."
Bishop-elect da Cunha responded to the Holy Father's appointment by saying: "I thank the Holy Father for entrusting this important mission to me. I thank Archbishop Myers for his support and his trust and confidence in me. I look forward to working with him.
"When I came to this country my name was all I could say in English that the Americans could understand. I was welcomed into this country when I arrived here 25 years ago. I know how important it is to feel welcome when you are away from home. The church in this Archdiocese of Newark is a church of immigrants – a church that welcomes. I am glad I am now in a position where I can reciprocate the welcome.
"I want all the immigrants in the Archdiocese of Newark to know that I am one of them, one with them, and one for them. I find great joy and reward serving the poor and the needy. I have done that my whole life, and I hope to continue doing so."
After ordination in 1982, Fr. da Cunha served as a parochial vicar at St. Michael's Parish, Newark. He then served in St. Nicholas, Palisades Park, becoming pastor of the parish in 1987. Both parishes are staffed by priests from the Society of Divine Vocations. From 1994 until 2000, Fr. da Cunha served as director of the Vocationary, the house of formation that the Society maintains in Florham Park, NJ. In this role, he was responsible for leading young men through the discernment process and toward service in religious life with the Vocationist Fathers and Brothers. He returned to pastorship in 2000 as pastor of St. Michael's Newark.
Bishop-elect da Cunha's Episcopal Ordination is scheduled for Wednesday, September 3, 2003, at the Cathedral Basilica of the Sacred Heart, Newark.
Page 8 Top

Page 9 Top