© copyright stannes4/2000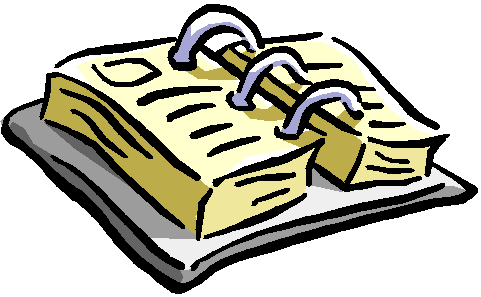 To use the Catholic calendar and follow the readings of the day please click the link below:
http://www.usccb.org/nab/index.htm
Page 1
July 27th, 2003
17th Sunday in Ordinary Time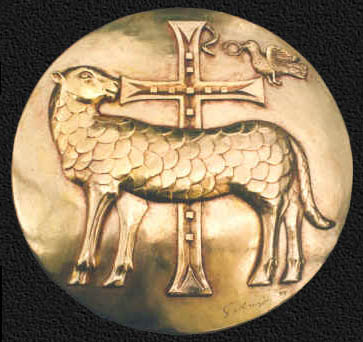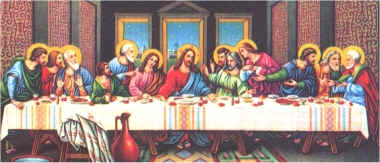 Schedule of Masses Week of July 28th - August 3rd, 2003

Day

Time

Requested for

Requested by

Mon 7/28

7 A.M.

Liv Karen Suchdolski

Mother

9A.M.

Carl Hoffmeyer

Burke Family

Tues 7/29

7 A.M.

Special Intention

Joy

9 A.M.

Joseph Tremitiedi

Louis & Carmela Simone

Wed 7/30

7A.M.

John F. Yori

Wife & Daughter

9A.M.

Marie Starz

Nora Browne & Family

7 P.M.

Theresa Buckley

Marie Caskey

Thurs 7/31

7AM.

Viola Stack

Walter Franis

9A.M.

In Thanksgiving Baby Jesus

Fran & Pat

Fri. 8/1

7 AM

Marie Wilkins

Family

9A.M.

Mary & Frank Lattanzi

Theresa

7 P.M.

For the People of the Parish

Sat. 8/2

9 A.M.

Marie Starz

St. Joseph Morning Prayer Group

6P.M.

Charles Schaadt. Sr.

Family

7:30 PM

Hilaria P. Velasquez

Mirna Paciello

Sun. 8/3

7:30AM

Andrew Santomauro

Capetola Family

9 AM

Domenica Drozd

Antonino & Caterina

10:30AM

Anthony DeLuise

Wife Delores

12 PM

Michael Bis

Laura, Linda & Michael Bis
Sanctuary Gifts July 27th - August 2nd, 2003

Gift

In Memory Of

Requested By

Altar Wine

Frank Riva

Barbara & Madeline Gerrity

Altar Bread

Patricia Burke Avery

Raymond & Harold Crowe

Sanctuary Lamp

Arthur Fabian

Mr. & Mrs. Dolan

Altar Candles

Arthur Fabian

Gert Waller
Let Us Pray For Those Seriously Ill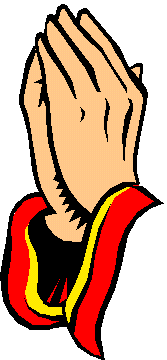 People will remain on the sick list for 2 weeks unless otherwise notified:
Anthony Tuzzo, Frances Muzikar, Joan Wheeler, John Brawer, Bernadette Berger and Richard Carlson.
Vocation reflections

"Jesus then took the loaves of bread, gave thanks, and passed them around." He gave them as much as they wanted. Jesus opens his hands and satisfies our deepest needs. Today, Jesus continues to open his hands to us through his witnesses. In him we form one body, the body of Christ. Is Jesus calling you to feed others with the bread of your life in Jesus as a priest, deacon, religious sister or brother?
If so, please contact the Vocations Office at 973-497-4365 or by e-mail at platebri@rcan.org or visit our website at www.rcan.org.
Page 2 Top

SCRIPTURE REFLECTION
"Above all, let your love for one another be constant, for love covers a multitude of sins. Be mutually hospitable without complaining. As generous distributors of God's manifold grace, put your gifts at the service of one another, each in the measure you have received." (1 Peter 4:8-10)

Our Weekly Offering
June 2003
Ju

ly 19/20

$

4

,649.

Month's Total
$

13,973

.

Month's Average
$

4,657.

Mailed in, thank you
$

0

.

| | | |
| --- | --- | --- |
| MONTHLY AVERAGE COMPARISONS: | | |
| Month | '02 Monthly Avg. | '03 Monthly Avg. |
| June | $5,368. | $4,692.90 |
| July | $4,900. | |




HOLY HOUR FOR PRIESTS


Our Holy Hour will be suspended during the summer months of July and August.
However, we invite you to spend this scheduled time with the Lord in a quiet spot at home for these intentions and for your personal requests. It is an hour of prayer for the priests, DIVINE MERCY and religious men and women of the church. Prayers are also said for an increase of vocations to the priesthood and religious life. Pray for our priests and for all religious - help guide them through your prayers.




The Gift Shop
St. Anne's Gift Shop is located in the Rectory. Hours of operation are Monday thru Thursday 9 a.m. - 4 p.m.

For the months of July and August, the Gift Shop will be closed on Sundays.

However, articles will be available during the Feast at the

Gift Shop Booth!
Holy Day of Obligation

On August 15th, we will celebrate the Assumption of Mary with an anticipated Mass on Thursday, August 14th at 6:30 p.m. and Mass at 7 a.m., 9 a.m. and 6:30 p.m. on the Feast Day.
Top
page 3


Our Web Site

When you log on and browse around you'll see all kinds of information about our parish. Included, of course, will be the current activities for the many different organizations as well as an update as to what is going on with our parish family.
Do not let evil defeat you: Instead, conquer evil with good!!
By your wounded heart: teach us love, teach us love, teach us love..... -Daphne Fraser

Top page 4

MONDAY Ex 32:15-24,30-34 Ps 106:19-23 Mt 13:31-35

TUES. Ex 33:7-11;34:5b-9,28 Ps 103:6-13 Jn 11:19-27

WED. Ex 34:29-35 Ps 99:5-7,9 Mt 13:44-46

THURS. Ex 40:16-21,34-38 Ps 84:3-6,8-11 Mt 13:47-53

FRIDAY Lv 23:1,4-11,15-16,27,34b-37 Ps 81:3-6,10-11 Mt 13:54-58

SATURDAY Lv 25:1,8-17 Ps 67:2-3,5,7-8 Mt 14:1-12

NEXT SUNDAY -

18TH SUNDAY IN ORDINARY TIME

Ex 16:2-4,12-15 Ps 78:3-4,23-25,54 Eph 4:17,20-24 Jn 6:24-35

St. Stephen's Parish
There will be a Centennial Celebration for St. Stephen's Parish in Kearny from September 2003 to September 2004. All former parishioners, friends and graduates are invited to join us for any or all of the special scheduled activities for each month of the year. For information, call 201-998-3314 or visit their website at www.ststephenchurch.com or email them at StStephenat100@aol.com.
Mark Your Calendars!
The Archdiocese of Newark presents 2003 Stewardship Day - A Day of Discipleship on Saturday, October 1, 2003 at Seton Hall University. There will be various workshops and presentations all focused on promoting and keeping Stewardship alive in Parishes. There will be nationally recognized speakers. The goal is to have inter-parish networking. Full details of this event will be coming soon!

Saint Anne's Youth Group
IF YOU ARE BETWEEN THE AGES OF 13 AND 18, KEEP READING THIS NOTICE.
Saint Anne's is about to form a Youth Group.

Are you interested?

Do you know someone who would be interested?
The Group would, hopefully, provide programs, celebrations and personal support to meet the spiritual and social needs of the youth in our parish.
If you are interested, or know someone who might be interested, keep watching this bulletin for details.
Top page 5
Assemble the people—men, women and children, as well as the aliens who live in your communities—that they may hear it and learn it, and so fear the LORD, your God, and carefully observe all the words of this law. 13 Their children also, who do not know it yet, must hear it and learn it, that they too may fear the LORD, your God, as long as you live ..."
Deuteronomy 31:12-13
An Investment in Eternity
Top page 6
<![if !vml]>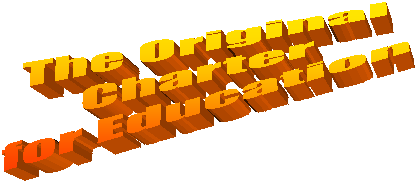 <![endif]>

<![if !vml]>

<![endif]>
<![if !vml]>

<![endif]>
<![if !vml]>

<![endif]>
Page 7 Top
Page 8 Top
Page 9 Top