© copyright stannes4/2000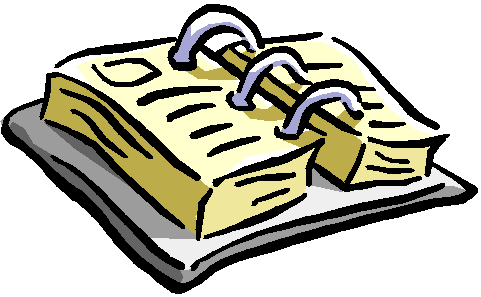 To use the Catholic calendar and follow the readings of the day please click the link below:
http://www.usccb.org/nab/index.htm
Page 1
August 3rd, 2003
18th Sunday in Ordinary Time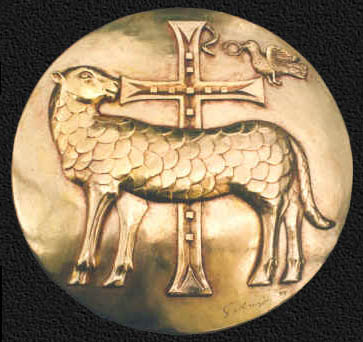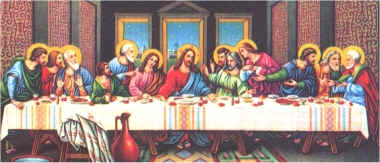 Schedule of Masses Week of August 4th-10th, 2003

Day

Time

Requested for

Requested by

Mon 8/4

7 A.M.

James Mocarski

Family

9A.M.

Domenico Nicastro

Antonio Russo

Tues 8/5

7 A.M.

James Mocarski

Family

9 A.M.

Our Lady of the Snow

Mary Prestimonico

Wed 8/6

7A.M.

Adelene Pesce

Mr. & Mrs. Show

9A.M.

Mark Carlin

Burke Family

7 P.M.

Mary Lou Stallau

Paulette Stallmeyer

Thurs 8/7

7AM.

Carmela Bevacqua

Ida Fiorina

9A.M.

Sal Favazzi

Favazzi Family

Fri. 8/8

7 AM

Charles Winterhalter

Grace Winterhalter

9A.M.

Liv. Frances Muzikar

St. Joseph Morning Prayer Group

Sat. 8/9

9 A.M.

Ellen & Peter Ward

Robert Kane

6P.M.

Pastor Gonzales

Family

7:30 PM

Humberto Quintana

Ortiz Family

Sun. 8/10

7:30AM

Isabella Infante

Mr. & Mrs. Peter Scalia & Family

9 AM

Giuseppina Giovannini

Pietro & Emilia

10:30AM

Annita D'Amico

Family

12 PM

Joan Kreush

Eileen Finnegan

1:30 PM

For the People of the Parish
Sanctuary Gifts August 3rd - 9th, 2003

Gift

In Memory Of

Requested By

Altar Wine

Helen Clifford

Doris Hollingsworth

Altar Bread

Dominick Caruso

Olga Kochan

Sanctuary Lamp

Danuta Waliszewska

Rosemary Valdora

Altar Candles

Arthur Fabian

Frank & Gemma Infante
Let Us Pray For Those Seriously Ill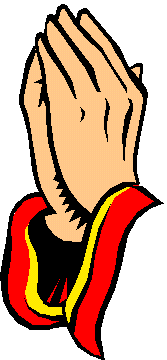 People will remain on the sick list for 2 weeks unless otherwise notified:
Anthony Tuzzo, Frances Muzikar, Joan Wheeler, John Brawer, Bernadette Berger, John Bowman and Richard Carlson.
Vocation reflections

Peter, James and John went with Jesus up to the mountain where he was transfigured before their eyes. The sight was so glorious they were filled with awe, and wanted to stay. Yet, the voice was clear: "This is my Son, my beloved. Listen to him." How has God shown his glory to you? Can you see him in your parish community, the suffering, the poor? Are you hearing his voice in your life to show others his transfiguration through you as a priest, deacon, religious sister or brother?
If so, please contact the Vocations Office at 973-497-4365 or by e-mail at platebri@rcan.org or visit our website at www.rcan.org.
Page 2 Top

SCRIPTURE REFLECTION
Have you ever taken a moment to figure out how much time, on the average, you spend per week volunteering in your church or in your community?

Our Weekly Offering
June 2003
Ju

ly 26/27

$

5,146.

Month's Total
$

20,026

.

Month's Average
$

4,779.

Mailed in, thank you
$

355

.

| | | |
| --- | --- | --- |
| MONTHLY AVERAGE COMPARISONS: | | |
| Month | '02 Monthly Avg. | '03 Monthly Avg. |
| June | $5,368. | $4,692.90 |
| July | $4,900. | |




HOLY HOUR FOR PRIESTS


Our Holy Hour will be suspended during the summer months of July and August.
However, we invite you to spend this scheduled time with the Lord in a quiet spot at home for these intentions and for your personal requests. It is an hour of prayer for the priests, DIVINE MERCY and religious men and women of the church. Prayers are also said for an increase of vocations to the priesthood and religious life. Pray for our priests and for all religious - help guide them through your prayers.




The Gift Shop
St. Anne's Gift Shop is located in the Rectory. Hours of operation are Monday thru Thursday 9 a.m. - 4 p.m.

For the months of July and August, the Gift Shop will be closed on Sundays.

However, articles will be available during the Feast at the

Gift Shop Booth!
Holy Day of Obligation

On August 15th, we will celebrate the Assumption of Mary with an anticipated Mass on Thursday, August 14th at 6:30 p.m. and Mass at 7 a.m., 9 a.m. and 6:30 p.m. on the Feast Day.
Top
page 3


Our Web Site

When you log on and browse around you'll see all kinds of information about our parish. Included, of course, will be the current activities for the many different organizations as well as an update as to what is going on with our parish family.
Do not let evil defeat you: Instead, conquer evil with good!!
By your wounded heart: teach us love, teach us love, teach us love..... -Daphne Fraser

Festa Italiana 2003
•
Holy Rosary Parish
located at
344 Sixth Street
in
Jersey City
is
having Festa Italiana sponsored by DiFeo Buick, Pontiac, GMC
& DiFeo Chevrolet.
•
Holy Rosary Church, the First Italian Parish in the State of New
Jersey which has been serving the Jersey City Community for 118 years, celebrates its Annual Parish Feast, Festa Italiana 2003 from Wednesday, August 13th through Sunday, August 17th; Wednesday, Thursday, Friday from 6-11 p.m.; Saturday and Sunday 3 –11 p.m. on Sixth Street, between Brunswick and Monmouth Streets, Jersey City.
•
This annual feast honors the veneration of Our Lady of
Assumption (August 15th) and St. Rocco (August 16th).
•
The Novena devoted to Our Lady of Assumption will be held
from August 6th through August 14th following the evening Mass (call Rectory at 201-795-0120 for information).
•
Feast Day Masses are celebrated at 11 a.m. on August 15th
for Our Lady of Assumption and August 16th for St. Rocco.

Each celebration will be followed by a devotional procession through the Downtown Jersey City streets.

Immediately following the Feast Day Mass, refreshments will be served at the outdoor Cafe' Pompei at the back of the Church.

This will provide Mass Attendees an opportunity to see old friends in a relaxed, social and pleasant place.
•
This old world Italian Street Festival features a gourmet's
delight of various and delicious foods.

Fresh hot zeppoles will be prominently featured along with "Aunt Mary's Rice Balls" or "Arancini"- a deep fried ball of rice with a dollop of meaty tomato sauce and peas in the center!

Both of these fried specialties are prepared lovingly by talented parishioners.
•
In addition to delicious Italian home-style treats, Festa Italiana
will offer Panini served by "The Baker Boys Café" from downtown Jersey City; gyros, shish ka bobs, funnel cakes, kettle korn, fresh fruit smoothies and char grilled London broil sandwiches with butterfly fries to name a few.
•
Rides for children and games of chance for adults all add to the
fun for a summer's evening.
•
Hourly 50/50 drawings can be your ticket to win some cash and
the Super 50/50 drawing on Sunday, August 17th at 11 p.m. Always bring big bucks for one lucky drawing winner marking the end of Festa Italiana 2003.
•
The outdoor "Café Pompei" located at the back of the Church
features home baked goodies, delicious pastries and coffees.
Nightly Entertainment
The Bandstand
Wed., Aug. 13
th
- 7 p.m. The Moonlighters
Thurs., Aug. 14
th
- 7 p.m. Starfleet
Fri., Aug. 15
th -
7 p.m. First Kiss
Sat., Aug. 16
th
- 3 p.m. Shooting Star & 7 p.m. The Turcells
Sun., Aug. 17
th
- 3 p.m. Shooting Star & 7 p.m. Harborside
Fri., Aug. 15
th
– 7 p.m. John Lapore
Sat., Aug. 16
th
– 7 p.m.Joe Larosa
Sun., Aug. 17
th
– 7 p.m. John Lapore
For more information call 201-795-0120
Top page 4
Dominican College
Dominican College is located at 470 Western Highway, Orangeburg, New York. They are having an Information Session Wednesday, August 6, 2003 5:30 p.m. — 7 p.m. in their Hennessy Center.
· Convenient Undergraduate and Graduate programs for Working Adults
· Flexible Schedules for Undergraduate programs in an accelerated 8-week evening term, Weekend College and 15-week evening term
· Employer Tuition Reimbursement Plan: defer payment until end of term
· Credits Through Alternate Approaches: undergraduate credits for life experience, prior learning, on-the-job training and CLEP exams
· Conveniently Located off NY State Thruway & Palisades Parkway
To confirm your participation or for more information contact: The Office of Admissions Toll Free 1-(866) 4DC-INFO, or E-mail: admissions@dc.edu
Undergraduate Programs: Accounting, Business Administration, Computer Information Systems, Economics, Education, English, Financial Management, Health Services Administration, History, Human Resources Management, Humanities, International Business, Marketing, Nursing, Occupational Therapy, Physical Therapy, Social Sciences, Social Work.
Graduate Programs: Nursing, Occupational Therapy, Physical Therapy, Special Education.

Day of Recollection
A Day of Recollection is being planned for August 23rd at Mount St. Frances Convent in Ringwood, New Jersey. Anyone interested in going, please contact Sister Alberta at 201-659-1794. Price for day with dinner is $35.

Christian Foundations for Ministry
Know Your Vocation. Through study, prayer and reflection, the Christian Foundations for Ministry program focuses on each one's call to holiness, to a deeper spirituality. Sessions being the week of September 15 and continue for a period of eight weeks at a parish near you. Courses are The Old Testament and Spirituality; The Church; Spirituality and Ministry. For information and a brochure call 973-497-4350 or e-mail stantovi@rcan.org.

Archdiocesan Sesquicentennial Pilgrimage
Fatima - October 26th-November 2nd, 2003
Archbishop John J. Myers invites you to join him on a pilgrimage to Fatima to give thanks to God for 150 years of ministry in the Archdiocese of Newark and to ask Our Lady to bring peace to our world. Mass will be celebrated daily in Fatima and in churches and monasteries in Portugal; the Rosary will be prayed each day. The cost of $1,675 (double occupancy)/$2,075 (single occupancy) includes round-trip airfare and departure taxes, 6 nights in first class hotels, full breakfast and dinner daily, all transportation and sightseeing by private motor-coach with the services of a professional tour manager, all entrance fees, taxes and service charges, hotel baggage handling, tips to professional tour manager, city guides and motor-coach drivers. For a detailed brochure, please contact Anne Breslin at 201-261-8484. Reservations are limited and should be made quickly.
Preschool
Little Lamb Preschool is located at 100 East 22nd Street in Bayonne. They accept students 2 1/2 years old that are just beginning potty training and are off the bottle. They also accept 3, 4, 5 year old children. Little Lamb lays the educational foundation at an early age. They strive to place the love of God and learning within the children. You can contact Little Lamb School at 201-437-6244.
Top page 5
Top page 6
MONDAY Nm 11:4b-15 Ps 81:12-17 Mt 14:13-21
TUES. Nm 12:1-13 Ps 51:1,3-7,12-13 Mt 14:22-36
WED. Dn 7:9-10,13-14 Ps 97:1-2,5-6,9 2 Pt 1:16-19 Mk 9:2-10
THURS. Nm 20:1-13 Ps 95:1-2,6-9 Mt 16:13-23
FRIDAY Dt 4:32-40 Ps 77:12-16,21 Mt 16:24-28
SATURDAY Dt 6:4-13 Ps 18:2-4,47,51 Mt 17:14-20
NEXT SUNDAY - 19TH SUNDAY IN ORDINARY TIME 1Kgs 19:4-8 Ps 34:2-9 Eph 4:30-5:2 Jn 6:41-51

Festival Update...
Bowling Game Winners
Thanks to all who participated in the Bowling Game at our "Festival 2003". The winners were:
Jillian Moleski
Pedro Casanova
Jessica Pacheco
Amit Casanova
Congratulations to all our young bowlers!
Winner of 50/50
Congratulations to the winner of our St. Anne's Festival 2003 50/50 that was drawn on July 27th:
Diane Shea of Bayonne
We collected $8412. Thanks to all for supporting St. Anne's Parish. The 50/50 prize was $4206.00!

St. Stephen's Parish
There will be a Centennial Celebration for St. Stephen's Parish in Kearny from September 2003 to September 2004. All former parishioners, friends and graduates are invited to join us for any or all of the special scheduled activities for each month of the year. For information, call 201-998-3314 or visit their website at www.ststephenchurch.com or email them at StStephenat100@aol.com .
NJCDC
New Jersey Community Development Corporation sponsors a program called AmeriCorps. AmeriCorps, the domestic Peace Corps, is seeking recent college graduates to assist people in need throughout northern New Jersey. AmeriCorps members earn a generous living allowance, health benefits, and a grant of $4725 to pay off student loans. The program runs from September of 2003 through August of 2004. For more information, please call Julie or Janel at 973-225-0555.
Page 7 Top
YOU ARE CORDIALLY INVITED TO
2003 STEWARDSHIP DAY --
A DAY OF DISCIPLESHIP
Saturday, October 11, 2003
Focusing on promoting and keeping
Stewardship alive in parishes
KOZLOWSKI HALL, SETON HALL UNIVERSITY
SOUTH ORANGE, NEW JERSEY
* NATIONALLY RECOGNIZED SPEAKERS *
* INTER-PARISH NETWORKING *
* VARIOUS WORKSHOPS AND PRESENTATIONS *
* ALL FOCUSED ON PROMOTING AND KEEPING
STEWARDSHIP ALIVE IN PARISHES *
* FREE REGISTRATION *
Click for flyer with registration form and details
(PDF File) See parish news for more on stewardship
Page 8 Top
Page 9 Top

Saint Anne's Youth Group
IF YOU ARE BETWEEN THE AGES OF 13 AND 18, KEEP READING THIS NOTICE.
Saint Anne's is about to form a Youth Group.

Are you interested?

Do you know someone who would be interested?
The Group would, hopefully, provide programs, celebrations and personal support to meet the spiritual and social needs of the youth in our parish.
If you are interested, or know someone who might be interested, keep watching this bulletin for details.