© copyright stannes4/2000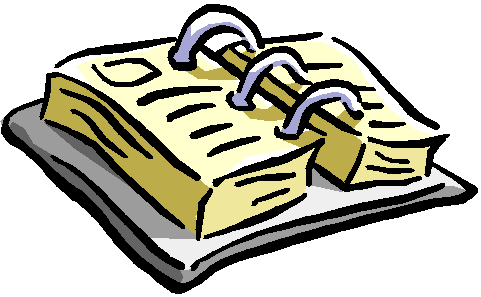 To use the Catholic calendar and follow the readings of the day please click the link below:
http://www.usccb.org/nab/index.htm
Page 1
August 24th, 2003
21st Sunday in Ordinary Time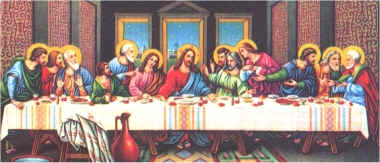 Schedule of Masses Week of August 25th - 31st, 2003

Day

Time

Requested for

Requested by

Mon 8/25

7 A.M.

John L. Yori

Mother & Sister

9A.M.

Louise Kropkowski

Sister Sophie

Tues 8/26

7 A.M.

Eduardo Don Miguel

Donel Sinon

9 A.M.

Rosemary Maffei

Husband

Wed 8/27

7A.M.

James Mocarski

Family

9A.M.

Mary & Thomas Doyle

Children

7 P.M.

Isabella Infante

Maria Russo

Thurs 8/28

7AM.

Frances Kakowski

7 am Prayer Group

9A.M.

Albert Muzikar

Wife Frances

Fri. 8/29

7 AM

Catherine Mahoney

Family

9A.M.

George Lach

Son Fred & Family

Sat. 8/30

9 A.M.

Flo Waller

Jackie O'Donnell

6P.M.

Rosemary Maffei

Husband

7:30 PM

For the People of the Parish

Sun. 8/31

7:30AM

Lyda & Doris

Ruth Cullen

9 AM

Rosemary Maffei

Husband

10:30AM

Karolina Grunt

Lenore & Murray Greiman

12 PM

Annita D'Amico

Family
Sanctuary Gifts August 24th - 30th, 2003

Gift

In Memory Of

Requested By

Altar Wine

Thomas Doherty

Pat Wadleigh

Altar Bread

Thomas Doherty

Pat Wadleigh

Sanctuary Lamp

Thomas Doherty

Pat Wadleigh

Altar Candles

Thomas Doherty

Pat Wadleigh
Let Us Pray For Those Seriously Ill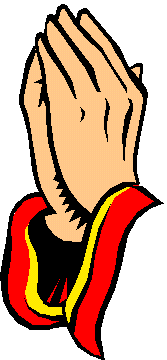 People will remain on the sick list for 2 weeks unless otherwise notified:
Anthony Tuzzo, Dennis McFeeley, Joan Wheeler, John Brawer, Bernadette Berger, Modesta Martinez, Richard Carlson, Ulses Olivera and Ursala Ferris.
Vocation reflections

The words of Jesus are spirit and life. Today Jesus speaks his word through his disciples, some come to believe and others hear a different voice. Can you become the voice of the Lord, filled with spirit and life? Why not consider becoming a priest, deacon, religious sister or brother?
If so, please contact the Vocations Office at 973-497-4365 or by e-mail at platebri@rcan.org or visit our website at www.rcan.org.
Page 2 Top

SCRIPTURE REFLECTION
Have you ever taken some time to figure out what percentage of your income goes to church and other charitable causes?

Our Weekly Offering

August

2003

August 16/17

$

4,495.

Month's Total
$

13,626

.

Month's Average
$

4,542.

Mailed in, thank you
$

423

.

MONTHLY AVERAGE COMPARISONS:

Month

'02 Monthly Avg.

'03 Monthly Avg.

July

$

4,900

.

$4,779.

August

$4,902.




HOLY HOUR FOR PRIESTS


Our Holy Hour will be suspended during the summer months of July and August.
However, we invite you to spend this scheduled time with the Lord in a quiet spot at home for these intentions and for your personal requests. It is an hour of prayer for the priests, DIVINE MERCY and religious men and women of the church. Prayers are also said for an increase of vocations to the priesthood and religious life. Pray for our priests and for all religious - help guide them through your prayers.




The Gift Shop
St. Anne's Gift Shop is located in the Rectory. Hours of operation are Monday thru Thursday 9 a.m. - 4 p.m.
For the months of July and August, the Gift Shop will be closed on Sundays.

Coop Mission Appeal
Through the direction of The Archdiocese of Newark, there will be two priests for the Foreign Missions Appeal this weekend on behalf of the Diocese of Keetmanshoop from Africa.
Mission Funds collected in the Archdiocese will be used to help finance the RENEW PROGRAM (which originated in the USA Catholic Church but was adopted to meet the needs of the local population), an important spiritual program. Furthermore, the Diocese staffs several orphanages at its fifty mission stations and your mission collections will be used to support these poor children. Please give generously.
Padre Pio
The Padre Pio Prayer Group is having a Pilgrimage to the Shrine of Our Lady of Czestochowa in Doylestown, Pennsylvania on September 27th.
For information, please call Frances Spazian at 201-653-1318 as soon as possible.
Top
page 3


Our Web Site

When you log on and browse around you'll see all kinds of information about our parish. Included, of course, will be the current activities for the many different organizations as well as an update as to what is going on with our parish family.
Do not let evil defeat you: Instead, conquer evil with good!!
By your wounded heart: teach us love, teach us love, teach us love..... -Daphne Fraser

St. Anne's School
Registration
(Entrance 255 Congress St.)
Now accepting registration for
2003-04 school year for grades K-8
beginning August 18th.
School Office open Monday thru Thursday
9 - 11 a.m.
Requirements:
•Birth Certificate & Baptismal Certificate
•Medical Records
•$150 Registration Fee
•Must attain age 5 by Sept. 30, 2003
Top page 4
Top page
5
Hudson Hospice Seeks Volunteers
Do you want to do volunteer work that really makes a difference in the lives of the terminally ill and their families? Volunteer roles might include companionship for the patients, emotional support for patient and family, errands, telephone reassurance and transportation. Our patients are cared for in their own homes. Although the training takes place in Jersey City, volunteering is done throughout Hudson County. Volunteer hours are flexible, according to the needs of the patient/family and the availability of the volunteer.
VOLUNTEER TRAINING PROGRAM
Tuesdays: 10 a.m. - 12 noon
OR
Tuesdays: 7:00 - 9:00 p.m.
September 9 thru October 28, 2003
Hudson Hospice Office
93 Clerk Street
Jersey City
For an application and any further information, call Sister Carol Van Billiard at 201-433-3303

CNVS
Catholic Network of Volunteer Service (CNVS) has just released RESPONSE 2004, a directory of full-time, faith-based volunteer opportunities. RESPONSE is a comprehensive listing of more than 200 member programs that offer more than 9,000 full-time volunteer placements serving the poor and the needy worldwide. Volunteers generally serve full-time (40 hrs/wk) anywhere from one month to one year or more. Contact us today for a free copy of RESPONSE 2004 or to learn more about CNVS. Phone: 1-800-543-5046 or 301-270-0900; E-mail: volunteer@cnvs.org ; Web site: www.cnvs.org . Access the directory online!

Annulment Information Evening
An Annulment Information Evening is scheduled for Wednesday, September 10, 2003. A canon lawyer from the Archdiocese of Newark will discuss the most recent theology, guidelines and requirements for obtaining a Church annulment. The information will be presented in terms that all can understand. A question and answer period will conclude the session. Pre-registration is not necessary. This evening of information will be held at the Archdiocesan Center, Auditorium A, 171 Clifton Avenue, Newark. For additional information, please call the Office of Family Life Ministries at 973-497-4327.

Support Group
For Fathers Whose Children Have Died...The needs of fathers who have suffered the loss of a son or daughter are unique. The Office of Family Life Ministries of the Archdiocese of Newark invites all grieving fathers to an evening of prayer, sharing, and discussion, away from societal expectations, in the hope it will provide a special place of understanding and healing. This evening of reflection will be held on Friday, September 26, 2003 at Notre Dame RC Church (Parish Center), 358 Central Avenue, North Caldwell at 7:30 p.m. Pre-registration is requested. Please call the Office of Family Life Ministries at 973-497-4327 for information and registration.

25th Anniversary
The Polish Clergymen's Society, along with the religious and lay faithful of Polish heritage in the Archdiocese of Newark, will celebrate in a special way the 25th Anniversary of the Election of our Holy Father, Pope John Paul II as successor of St. Peter.
All are cordially invited to join Archbishop Szczepan Wesoly and Archbishop John J. Myers at Mass on September 21, 2003 at 12 noon in the Cathedral Basilica of the Sacred Heart. The local Church of Newark will join in thanksgiving for the gift of our Holy Father's pontificate.

Preschool
Little Lamb Preschool is located at 100 East 22nd Street in Bayonne. They accept students 2 1/2 years old that are just beginning potty training and are off the bottle. They also accept 3, 4, 5 year old children. Little Lamb lays the educational foundation at an early age. They strive to place the love of God and learning within the children. You can contact Little Lamb School at 201-437-6244.
Top page 6
<![if !vml]>

<![endif]>

Pershing Field

Sunday, September 7

12:00 Noon

<![if !vml]>

<![endif]>
<![if !vml]>

<![endif]>
Page 7 Top
MONDAY 1Thes 1:1-5,8b-10 Ps 149:1-6,9 Mt 23:13-22
TUES. 1Thes 2:1-8 Ps 139:1-3,4-6 Mt 23:23-26
WED. 1Thes 2:9-13 Ps 139:7-12 Mt 23:27-32
THURS. 1Thes 3:7-13 Ps 90:3-4,12-14,17 Mt 24:42-51
FRIDAY 1Thes 4:1-8 Ps 97:1-2,5-6,10-12 Mk 6:17-29
SATURDAY 1Thes 4:9-11 Ps 98:1,7-9 Mt 25:14-30
NEXT SUNDAY - 22nd SUNDAY IN ORDINARY TIME Dt 4:1-2,6-8 Ps 15:2-5 Jas 1:17-18,21b-22,27 Mk 7:1-8,14-15,21-23

Used Cell Phones/Beepers
Please bring in your used cell phones and beepers. They will be refurbished and sold around the world to people who need access to affordable telecommunications. Seventy five percent of the net proceeds will go to support the Archbishop's Annual Appeal. If you or someone in your family, a friend or neighbor has an old cell phone/beeper, please put it to good use by depositing it in the collection box in the church vestibule.

Ministry Fair
The College of St. Elizabeth will hold a Ministry Fair on September 20th and a Preaching Conference on November 15th. Both events are for everyone involved in church ministries and who would like to enhance their skills by coming to some excellent keynote presentations with a number of workshops to choose from. Call the Center for Theological and Spiritual Development at (973) 290-4300/4364 or visit their website at www.csespirit.org for more information.
Day of Recollection
Would you like to spend some quiet time in the mountains of Mt. St. Francis in Ringwood, NJ? There is a Day of Recollection on Saturday, August 23rd from 8 a.m. to 4 p.m. Anyone interested in attending? We have 5 more places available. Contact Sister Alberta at 201-659-1794. Price for day with dinner is $35 plus $5 for bus.

The Gift Shop
St. Anne's Gift Shop is located in the Rectory. Hours of operation are Monday thru Thursday 9 a.m. - 4 p.m.
For the months of July and August, the Gift Shop will be closed on Sundays.
Page 8 Top
School Resumes
St. Anne's Elementary School will open for first day of class on Wednesday, September 3rd for Kindergarten thru 8th grades.
The first week of school (September 3rd,4th,5th) will be l/2 days with 12:00 noon dismissals!
*******************
Catholic High School Admissions
Eighth grade students applying for Fall 2004 admission to Catholic high schools in the Archdiocese of Newark, Dioceses of Metuchen and Paterson, may obtain an application and handbook from a Catholic elementary or Catholic high school beginning September 2nd. Examination fee of $30 will include reporting scores to three high schools of your choice. Applications and fees will be processed from September 2nd through October 17th, 2003. By applying early, you will have a much better chance of being assigned to a test site of your choice.
Beginning September 8th for further information, you can contact:
Cooperative Admissions Examination Office
CTB/McGraw-Hill
20 Ryan Ranch Rd., Monterey, CA 93940
(800) 569-2667
*******************
Page 9 Top

Deanery Outdoor Mass
Our Deanery Outdoor Mass is scheduled for September 7th at 12 noon at Pershing Field in Jersey City. We are awaiting further details from our Dean, Father Kevin Carter of St. Nicholas Church.

Due to the Outdoor Mass on September 7th, there will be no 12 noon Mass scheduled here at St. Anne's.
50th Reunion
St. Michael's High School, Jersey City is having their 50th Reunion September 19th, 2004 at the Crystal Point Marina, Point Pleasant, New Jersey. Contact: Bette Clare Thiele McCloskey at 732-583-9184 / betteclare@aol.com or Carol Gilmartin Bailey at 732-787-9524 / CBnoe@aol.com - mailing address: Bette Clare McCloskey, 22 Marc Drive, Matawan, NJ 07747.
________________________________________________________
Felician College
Online Master of Arts in Religious Education. Online Fall 2003 Graduate Course offerings in Religious Education through The Scriptures; The Psychology & Pedagogy of Religious Education; The History & Heritage of the Catholic Church; Religious Education for Ecumenism & Inter-Religious Dialogue. Felician College is located at 262 South Main Street in Lodi. For more information, call 201-559-6085.
_________________________________________________________
Rachel's Vineyard Retreat:
September 19 - 21, 2003 - for men or women hurt by abortion, it will be held at St. John the Apostle Old Convent (McGuiness Center), Linden, N.J.
October 18, 2003 - Archdiocesan Pro-Life Seminar.
November 8 - 10, 2003 - for men or women hurt by abortion, it will be held at St. John the Apostle Old Convent (McGuiness Center), Linden, N.J.
For more information contact the Respect Life office at 732-388-8211
∞∞∞∞∞∞∞∞∞∞∞∞∞∞∞∞∞∞∞∞∞∞∞∞∞∞∞∞∞∞∞∞∞∞∞∞∞∞∞∞∞∞∞∞∞∞∞∞∞∞∞∞∞∞∞∞∞
Pro-Life Prayer
Heavenly Father please guide us as we try to bring an end to abortion. we especially pray for those who may currently be considering to have an abortion, those who perform abortions, and those who promote these procedures. In additions, please direct our elected officials and judges and all people in the legal, medical, communication, education, and ministry professions to be dedicated to protecting the lives of unborn children. Father, send your Spirit to enlighten all Christians of their duty to defend the sanctify of human life from conception until natural death but also help us to realize that violence is not your way to end abortion, please guide us in your ways. This we ask in the name of Jesus Christ our Lord. Amen.
∞∞∞∞∞∞∞∞∞∞∞∞∞∞∞∞∞∞∞∞∞∞∞∞∞∞∞∞∞∞∞∞∞∞∞∞∞∞∞∞∞∞∞∞∞∞∞∞∞∞∞∞∞∞∞∞∞
BRINGING CATHOLICS TOGETHER ONLINE!
Catholic exchange is a "faith and Life" homepage for Catholics. You not only get spiritually enriching material, but you can also read the daily news, check out the weather, and read the sports page. You'll also discover great Catholic content like "live" Catholic radio and television, weekly Bible studies, bishop's columns, daily Mass reading and much more.