© copyright stannes4/2000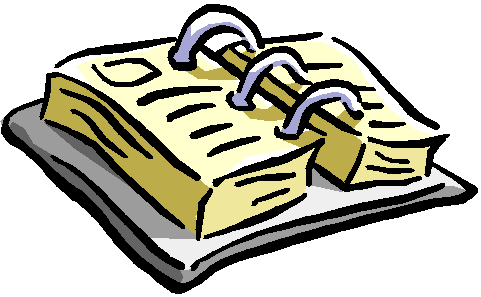 To use the Catholic calendar and follow the readings of the day please click the link below:
http://www.usccb.org/nab/index.htm
Page 1
October 19th, 2003
28th Sunday in Ordinary Time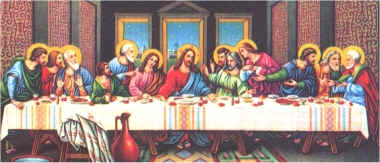 Schedule of Masses Week of October 20th - October 26th, 2003

Day

Time

Requested for

Requested by

Mon 10/20

7 A.M.

Annunziata & Ceasar Grieco

Frances Salati

9A.M.

Ted Fischer

Lynn & Dennis Cronin

Tues 10/21

7 A.M.

Paul Grundling

Paul & Pat

9 A.M.

Carmine Principe

Daughter Lina

Wed 10/22

7A.M.

Raymond Caroselli III

Frances & Bruno

9A.M.

Carmela DiSalvo

Manzo Family

7 P.M.

Lucille Cherry

Family

Thurs 10/23

7AM.

Philip Sernio

Sernio & Annunziato Family

9A.M.

Louie Carriero

Manzo Family

Fri. 10/24

7 AM

Liv Rev Wojciech

Gerry & Kate Blacker

9A.M.

Salvatore Infante

Maria Russo

Sat. 10/25

9 A.M.

Frances & William Grieco

Frances Salati

2PM

Rosemary Maffie

Husband

Sick of the Parish

6P.M.

Salvatore Infante

Maria Russo

7:30 PM

For the People of the Parish

Sun.10/26

7:30AM

Lucille Cherry

Family

9 AM

Ignacio & Saveria Scalia

Son Pietro

10:30AM

Anthony DeLuise

Wife Delores

12 PM

Alberto & Amelia Stefani

Daughter Emilie
Sanctuary Gifts

Gift

In Memory Of

Requested By

Altar Wine

Liv Staff of Bond Drugs

Wittenberg Manor

Altar Bread

Elizabeth Pastorino

Lala & Rivera Families

Sanctuary Lamp

Carmine DeSomma

Alice, Bob & Colleen Kennedy

Altar Candles

Carmine DeSomma

Hogan Family
Let Us Pray For Those Seriously Ill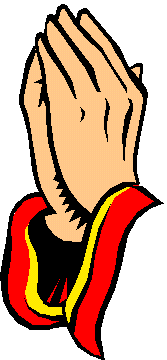 People will remain on the sick list for 2 weeks unless otherwise notified:
Anthony Tuzzo, Joan Wheeler, Delores Becker, John Brawer, Edward Anderson, Richard Carlson.
Vocation reflections

Jesus emphasizes to his disciples that "the Son of Man did not come to be served but to serve." If we are truly to be the followers of the Lord Jesus, we will take seriously the call to serve. Are you being called to serve your brothers and sisters as a diocesan priest or religious priest, brother or sister?
If so, please contact the Vocations Office at 973-497-4365 or by e-mail at platebri@rcan.org or visit our website at www.rcan.org.
Page 2 Top

SCRIPTURE REFLECTION
Giving of our time involves being with God in prayer and worship and volunteering our time in church and community activities that help others.

Our Weekly Offering
October 2003

October 11/12

$

5,464.

Month's Total
$

10,446

.

Month's Average
$

5,223.

Mailed in, thank you
$

410.

MONTHLY AVERAGE COMPARISONS:

Month

2002

2003

September

$

5,445

.

$5,107.

October

$5,439.

$5,223.




HOLY HOUR


Every Tuesday, the Blessed Sacrament is exposed in the church from 3 to 4 p.m. It is an hour of prayer for the priests, DIVINE MERCY and religious men and women of the church. Prayers are also said for an increase of vocations to the priesthood and religious life.

We invite you to come and spend time with the Lord for these intentions and for your personal requests.

The Holy Hour closes with Benediction of the Blessed Sacrament. If you cannot join us in church, we ask you to join us from a quiet spot in your home and pray with us, asking the Lord to guide and protect our priests.




"All Saints" Mass Schedule
Oct. 31st - 6:30 p.m. (Antic. Mass)
Nov. 1st - 9 a.m.
Bulletin Information
Special requirements to Organizations who place information about their upcoming events into the Church Bulletin:

· Information be received by Monday of the week bulletin is to be published

· Flyer Form Information - be put on disc in one of the following formats: preferably POWERPOINT or PUBLISHER, (MICROSOFT WORD) or emailed to sarc2000@verizon.net

· Written text can be dropped off at rectory as is.

· Information should be published AT LEAST 2 WEEKS PRIOR TO EVENT

I appreciate your efforts in fulfilling these requirements whenever possible. Thank you.

Georgene DeBenedetto, Bulletin Editor

Top
page 3

Top page 4

Top page 5

MONDAY Rom 4:20-25 Ps Lk 1:69-75 Lk 12:13-21

TUES. Rom 5:12,15b,17-19,20b-21 Ps 40:7-10,175 Lk 12:35-38

WED. Rom 6:12-18 Ps 124:1-8 Lk 12:39-48

THURS. Rom 6:19-23 Ps 1:1-4,6 Lk 12:49-53

FRIDAY Rom 7:18-25a Ps 119:60,68,76-77 Lk 12:54-59

SATURDAY Rom 8:1-11 Ps 24:1-6 Lk 13:1-9

NEXT SUNDAY -

30TH SUNDAY IN ORDINARY TIME

Jer 31:7-9 Ps 126:1-6 Heb 5:1-6 Mk 10:46-52



Our Web Site

When you log on and browse around you'll see all kinds of information about our parish. Included, of course, will be the current activities for the many different organizations as well as an update as to what is going on with our parish family.
Do not let evil defeat you: Instead, conquer evil with good!!
By your wounded heart: teach us love, teach us love, teach us love..... -Daphne Fraser

Second Collection
This weekend's second collection is for World Mission Sunday. Throughout the year, and especially on World Mission Sunday, we take part in the unending mission of Jesus - to call all peoples and nations to the banquet of His Body and Blood. Please give generously.
All Night Vigil
The Alliance of the Two Hearts invites everyone to an All Night Vigil of Reparation beginning on First Friday, November 7th at 9 p.m. until 7 a.m. on Saturday. It starts with confessions, Holy Mass at around 9:30 p.m. and at 6 a.m., recitation of the four mysteries of the Rosary and the Chaplet of the Divine Mercy, devotional prayers to God our Father, in-church procession to honor the Immaculate Heart of Mary and more devotional prayers. The Most Blessed Sacrament will be exposed the entire night. The Alliance of the Two Hearts, NJ Mission, Lay Ministry will be the guest during this all night vigil here at St. Anne's. Refreshments will be served. For more information, please call Tina at 201-653-4785.
Wanted
Eucharistic Ministers needed at Christ Hospital, 176 Palisade Avenue, Jersey City. If you can serve one day a week for two hours, please call the Pastoral Care Office at 201-795-8397 between 8 a.m. and 4:30 p.m. for more information.
Tricky Tray Auction
Our Lady of Mt. Carmel Church in Jersey City will be having their annual auction on Friday, October 24th in the School Gym, 95 Broadway (entrance on Giles Ave) at 7 p.m. Tickets are available at the rectory (201-435-7080) or by calling Carmela Kass at 201-432-0097. Donation $10. Refreshments will be served.
Marriage Encounter Experience
Worldwide Marriage Encounter is excited to offer a brand new "experience" for married couples to enhance their marriages. The "Marriage Encounter Experience" is comprised of four sessions presented over the course of several days, as with a traditional Marriage Encounter Weekend.
The first "Marriage Encounter Experience" in our area is scheduled to be held at Notre Dame Parish in Cedar Knolls, with the four sessions presented on the following dates:
Sunday, Nov. 16th 1-7 p.m.
Tuesday, Nov. 18th 7-10 p.m.
Saturday, Nov. 22nd 1-4 p.m.
Sunday, Nov. 23rd 1-8 p.m.
November ushers in the season of Thanksgiving - what better way to thank your spouse for being your best friend and companion than to spend some quality time away together, giving thanks for your relationship by attending the "Marriage Encounter Experience". You will be forever thankful. To register, please call 1-800-499-6552, and hurry, as space is limited!
Top page 6
Page 7 Top
Page 8 Top
Eucharistic Holy Hour
In celebration of the Archdiocese of Newark's 150th Anniversary, there are Holy Hours scheduled throughout the Archdiocese. In our area, it will be at St. Nicholas on October 26th at 3:30 p.m. This will include exposition, silent adoration, evening prayer, homily, and benediction. Please try to attend.
All Souls
The month of November is dedicated to All Faithfully Departed with All Souls Day being celebrated on November 2nd. This day, especially, is a traditional time for visiting graves of loved ones. For this reason, we ask that you take the time to please remember to fill in the names of your dearly departed family members and friends whom you would like to have remembered during the Masses of the All Souls Novena as well as during the Masses offered over the balance of the month. These envelopes may be placed in the depository next to the altar marked "All Souls" or placed in the collection basket so they may be placed on the altar for the duration of the month.
CCD News
Sign up for First Reconciliation and First Eucharist today at 10 a.m. in school library. Please be on time. If you don't come, your child will have to wait until next year.
Practice time for Confirmation has been changed from 3-5 p.m. to 1-3 p.m. in church on November 3,5,6. November 3rd, Candidates, Sponsors and Parents still come at 7 p.m. in church for practice.
Please remember to become a "prayer partner" (doves are on table in church vestibule) for our Confirmation Candidates who will receive Confirmation on Saturday, November 8th at 2 p.m. Please be part of this activity as a community.
Work of Human Hands
A Pre-Christmas Work of Human Hands Sale is being held on November 8th and 9th at the Church of the Annunciation, 50 W. Midland Avenue in Paramus. Sale hours are: 6-7 p.m. Saturday and after all Sunday Masses.
You can purchase games & toys, jewelry, Christmas crafts, wood carved items, baskets, etc. These "gifts that do a world of good" are produced through the hard work of low-income men and women around the world. The Work of Human Hands is an ecumenical partnership between Catholic Relief Services and SERRV International that helps individuals receive a fair wage for their work through the promotion of more just-trading relationships. For more information, call 201-261-6322.
ATTENTION:
CYO BASKETBALL COACHES
There is a CYO Basketball League Meeting on Tuesday, October 21st at 7:15 p.m. at the Archdiocesan Youth Center, 499 Belgrove Drive, Kearny hosted by Cory Robinson, the Athletic Director. It's mandatory for at least one parish representative to attend; packets containing rules, regulations, rosters and commitment forms will be handed out. If you have any questions about this meeting, please call the CYO Center at 201-998-0088 ext. 4155.
Page 9 Top